Sen. Price defends decision to vote against permitless carry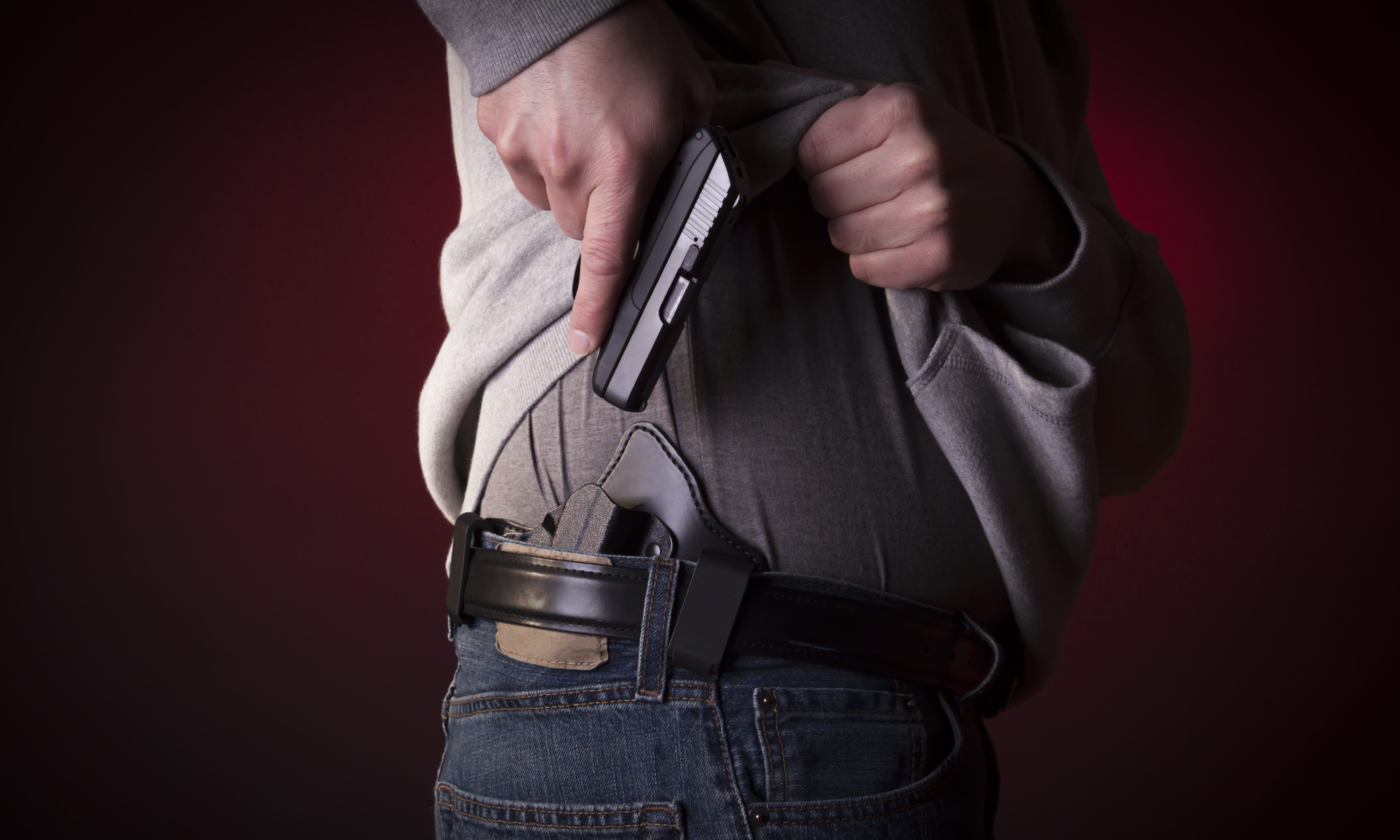 On Friday, the pro-Second Amendment group BamaCarry revoked state Sen. Randy Price's, R-Opelika, membership in the group. The group took action against Price, because he voted against a Senate bill that would have allowed Alabama residents to carry their handguns in their vehicles and concealed on their person without purchasing a concealed carry permit from their country sheriff.
The group announced the decision in an open letter addressed to Sen. Price.
"We support you in your election efforts. Your opportunity to support permitless carry with SB4 came on April 23rd. Instead of backing up your words with positive action you voted against SB4, and the people of Alabama, thus preventing a Pro-Gun bill from going to the floor of the Senate. Your actions show that you do not support the mission of BamaCarry's mission statement as you declared, nor the Oath you took entering office. In a unanimous decision of the board, your membership in BamaCarry is revoked effective immediately."
Senate Bill 4 was sponsored by Sen. Gerald Allen, R-Tuscaloosa.
The bill was supported by BamaCarry and the National Rifle Association. It was strongly opposed by the Alabama Sheriffs Association and its members, who warned it would make the state less safe for law enforcement.
"I am disappointed by BamaCarry's decision, however, I understand and respect their mission," Price responded in a statement on Monday. "After speaking to the five Sheriff's in my district my decision was based on one factor— the protection of our law enforcement officers. We owe it to them to provide all the tools available to do their jobs without jeopardizing their safety."
In past years, the Senate has passed Allen's legislation, only for the bill to die buried in a subcommittee in the House. This year the pro-gun bill died in the Senate Tourism Committee in the Senate when the Price and another freshman Republican, David Sessions, voted with Senate Democrats against giving the bill a favorable report. The motion to give the bill a favorable report was defeated on a 5 to 6 vote.
Proponents argue that the Constitution is the only permit that an American citizen should need to exercise their Second Amendment rights.
The Alabama Sheriff's Association argued that SB4 would cost sheriff's departments much-needed revenue and would make law enforcement officers less safe.
The sheriffs say that a permit is a tool that law enforcement uses to keep weapons from being carried by persons who should not have them. It is already against federal law for convicted felons to possess firearms at all and for those who have been committed to a mental institution.
Mississippi has constitutional carry; while Georgia, Tennessee, and Florida all allow gun owners to carry their weapons with them in the cars.
Alabama is an open carry state. Anyone, whose gun rights have not been taken away, may carry their handguns with them openly on their person; but if you put a jacket or coat on over that weapon, put it away in a purse or briefcase, or step into a motor vehicle with it, that is considered concealed carry. To carry your handguns concealed, you must purchase a concealed carry permit from your sheriff. Concealed carry permit holders may carry handguns in their vehicles, in a purse, under a jacket or blazer, etc. It is illegal in Alabama for a citizen without a concealed carry permit (often called a "pistol permit" in the common vernacular) to have a loaded handgun in their vehicle. The handgun must be unloaded and put in a locked box out of reach, unless you obtain a concealed carry permit from your sheriff. It is however legal in Alabama to have a loaded long gun; rife. shotgun, or even AR-15 in your vehicle with you at the ready.
While the bill has been rejected in Committee in the Senate, there is still a House permitless carry bill awaiting action.
On Thursday, the Alabama Political Reporter asked Speaker of the House Mac McCutcheon, R-Monrovia, if the House was going to pass permit-less carry this year.
"There is very little support for that bill in the House," McCutcheon said. "Members have talked with law enforcement and the DA's association and they oppose the bill."
McCutcheon said that the House members support law enforcement.
Print this piece
Alabama Legislature plans to return to work briefly March 31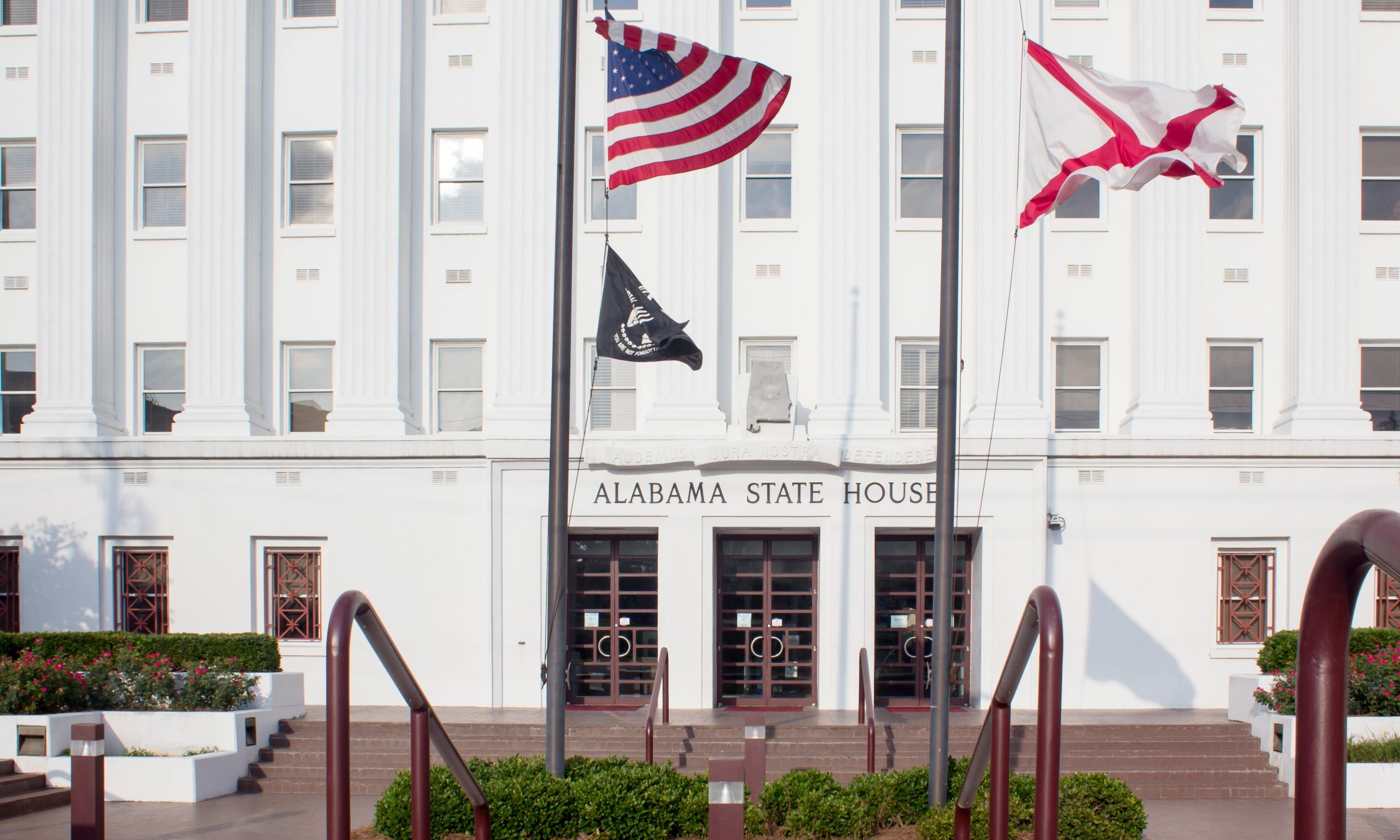 The Alabama Senate is planning to get to only a few big, constitutionally mandated items before calling an end to the year's legislative session amid the COVID-19 pandemic, but whether they'll get those tasks accomplished remains to be seen. 
Senate leadership is advising lawmakers who fall into "at-risk" categories because of their age or pre-existing medical conditions to not attend the Senate's meeting when it resumes.
Among the items legislators tentatively plan to tackle before gaveling the session closed sometime in the future are the passage of the Education Trust Fund budget and the General Fund budget, which is the Legislature's only constitutionally mandated duty.

And "other bills deemed necessary." 
The state Senate's Plan of Action, obtained by APR Friday, states that the Senate will meet at 2 p.m. on March 31 for its 14th legislative day. 
"The intent for this legislative day is to advance only essential attendance items and then to adjourn to a date certain for the 15th Legislative Day. April 28 has been discussed with the House," the plan reads. 
The State Senate's plan: 
"As leaders, it is imperative that we demonstrate that the business of this state carries on in an orderly and systematic fashion while adhering to the recommendations of our public health officials.
The Alabama Senate will meet on Tuesday, March 31 at 2:00 pm at the Statehouse in the Senate Chamber as scheduled. This will be the 14th Legislative Day.
The intent for this legislative day is to advance only essential attendance items and then to adjourn to a date certain for the 15th Legislative Day. April 28 has been discussed with the House.
Below is a draft agenda for Tuesday, March 31.
Gavel In

Pledge and Prayer

Roll Call

Excuse all Senators

Points of Personal Privilege

President Pro Tem Marsh

Majority Leader Reed

Minority Leader Singleton

Adjourn to date certain for 15th Legislative Day.
"It is highly recommended that any Senator that falls into any of the at-risk categories stay away from the March 31 Legislative Day," the plan advises. "However, each Senator's personal wish will be accommodated."
Any Senator or staff member that is ill, has been ill, or has been in the same room of anyone that has had any symptom of illness in the 72 hours preceding the March 31 Legislative Day must stay away from the March 31 Legislative Day, according to the Senate's leadership.

A disinfecting station will be provided under the canopy of the second-floor rear entrance for each senator to disinfect hands and cell phones as they enter the State House and as they leave the Statehouse.
"We must ensure that we practice all Health Department recommendations while at the Statehouse," the plan reads.

Social distancing will be accomplished by having senators report to their offices by 1:45 p.m. They will then walk into the chamber as the roll is called and then go back to their offices.
"As much separation as possible is required therefore greetings must be verbal only from a distance of 6 feet or greater," the plan reads.
The remainder of the session will be held possibly Tuesday, April 28 through Monday, May 18.
This timeframe includes three weeks of the session plus the last day of May 18.
A specific plan for meeting more days than normal will be developed and provided prior to the next legislative meeting date.
Print this piece