Opinion | Other states use lotteries to give kids a brighter future. Alabama wants to use lottery to build prisons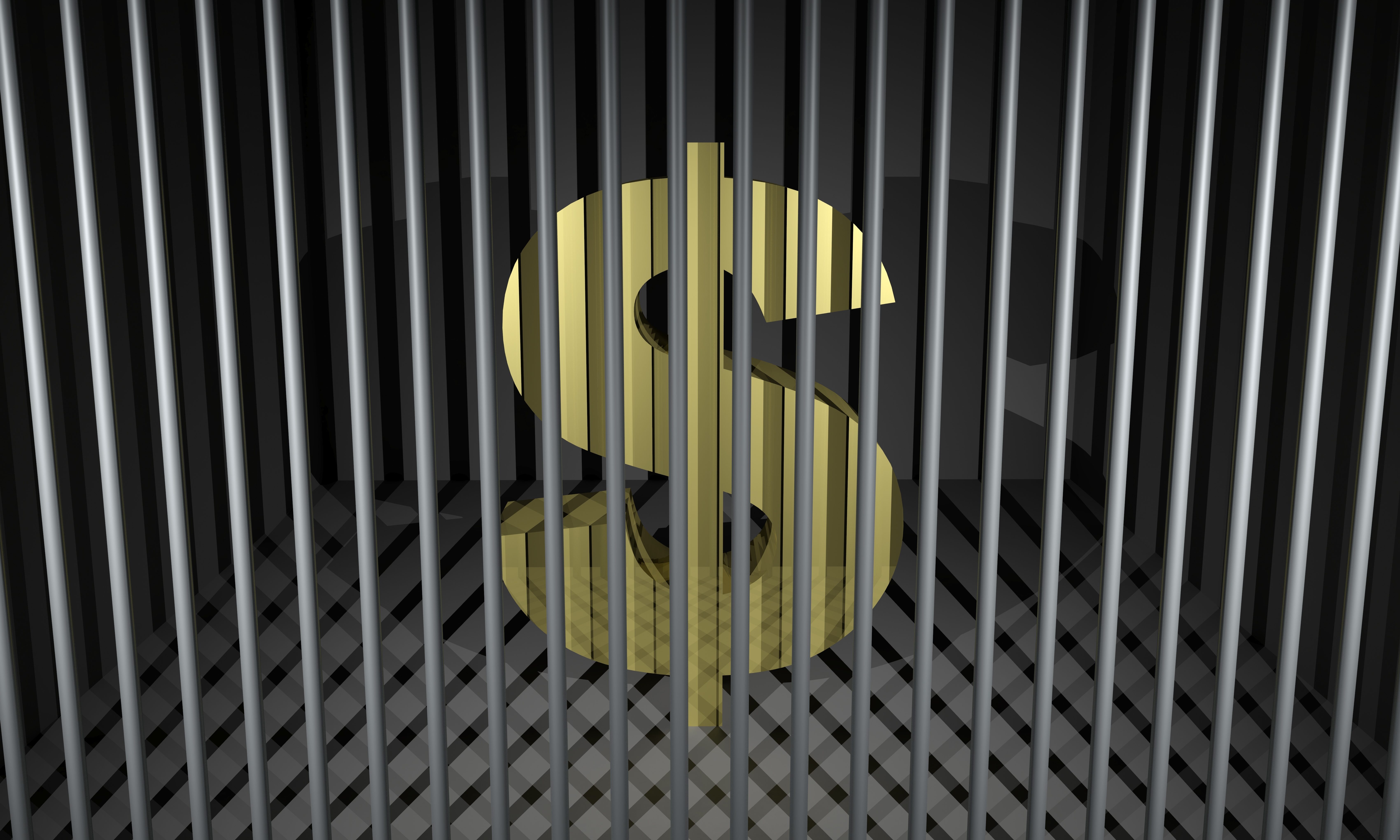 We have a vision problem in Alabama.
We've always had a vision problem in this state. We are perpetually satisfied with how things are, with keeping things how they are, with resisting any change whatsoever.
"Nah, we're good," should be our state motto.
Even when making a change would benefit us, we resist. Even when following the lead of other, more progressive states would clearly pay huge dividends or just help us close a widening gap, we hold back.
But even worse, when we finally do decide to make a change, too often it's a reactionary change. One made out of current necessity and not out of a desire to make the future better.
Case in point: A lottery.
All around Alabama, states like Georgia, Florida and Tennessee are using state-run lotteries to provide a brighter future for their states' citizens. To keep talented young people in their state schools. To provide a means to a brighter future to impoverished students who work hard. To provide relocating companies with a trained and ready workforce.
They use lotteries to dump millions into these programs, with the goal of watching it all pay off years down the road. And it has. In all three states.
Because the one thing we know for certain about a lottery is that it's a horrible way to fund normal government function, but it's a fantastic revenue source for specialty programs, such as pre-K, college scholarships and free two-year college tuition.
As Tennessee, Georgia and Florida have sent a generation of kids off to college now, Alabama lawmakers have resisted the calls from voters — since 1999's failed lottery vote  — to attempt another lottery proposal.
Until now.
As most people in the state know, a lottery bill is quickly making its way through the Legislature. It has the backing of some powerful lawmakers, and it appears likely to pass.
It is also awful. For many reasons.
But here's the most important reason it's awful: It does the one thing a lottery should never attempt to do.
Fund government.
In particular, lawmakers want this lottery bill to offset the costs of new prisons.
They've been so terrible at their job of ensuring state-run prisons didn't devolve into third-world horror stories that the Department of Justice is on the verge of taking control of our prisons. A federal court has already found that we've been almost criminally negligent in failing to staff the prisons or provide medical care to prisoners or provide basic protections to prisoners who are being assaulted or provide mental health care to prisoners who clearly need it.
So, we have to fix our prisons. And it's going to cost millions.
Lawmakers want the lottery in place to cover those costs, or at least a portion of them.
Think about that.
No. Really. Take a moment and think about the backward absurdity of such a plan.
As the states around us are using lottery money to provide young people with hope (that's the actual title of their scholarship program), Alabama wants to use those funds for taking away hope. To lock up young people who — let's be honest here — we mostly never gave a chance in life.
The overwhelming majority of Alabama prisoners grew up in poverty, attended schools that were underfunded and employed a minimum number of teachers. Their classrooms lacked basic supplies and usually had a shortage of books. Their were few, if any, tech options and even fewer teachers for those tech programs. Their cities limited public transportation so they couldn't get to the best recreational facilities and after-school programs. There were few, if any, tutoring programs available. And many, if not most, left high school reading at a sub-eighth grade level.
And for those who miraculously avoided the never-ending pitfalls and traps of such a life and escaped with a decent GPA and a high school diploma, their futures were mired in college loan debt and working two jobs to get a 4-year degree in six years so they could pay off those loans in 25 years.
We could use a lottery — a real one that generated a half-billion annually instead of this Poarch Creek-written nonsense that's being pushed — to provide those impoverished kids with an actual chance in life. We could use it to empty our prisons through the success of those kids, instead of having to rewrite drug laws every other year.
We could use this lottery to create a brighter future for all of Alabama.
If only we had the vision.
JumpStartAL launches innovative workforce development initiative
Public-private partnership uses VR-technology, job strategy to train and place participants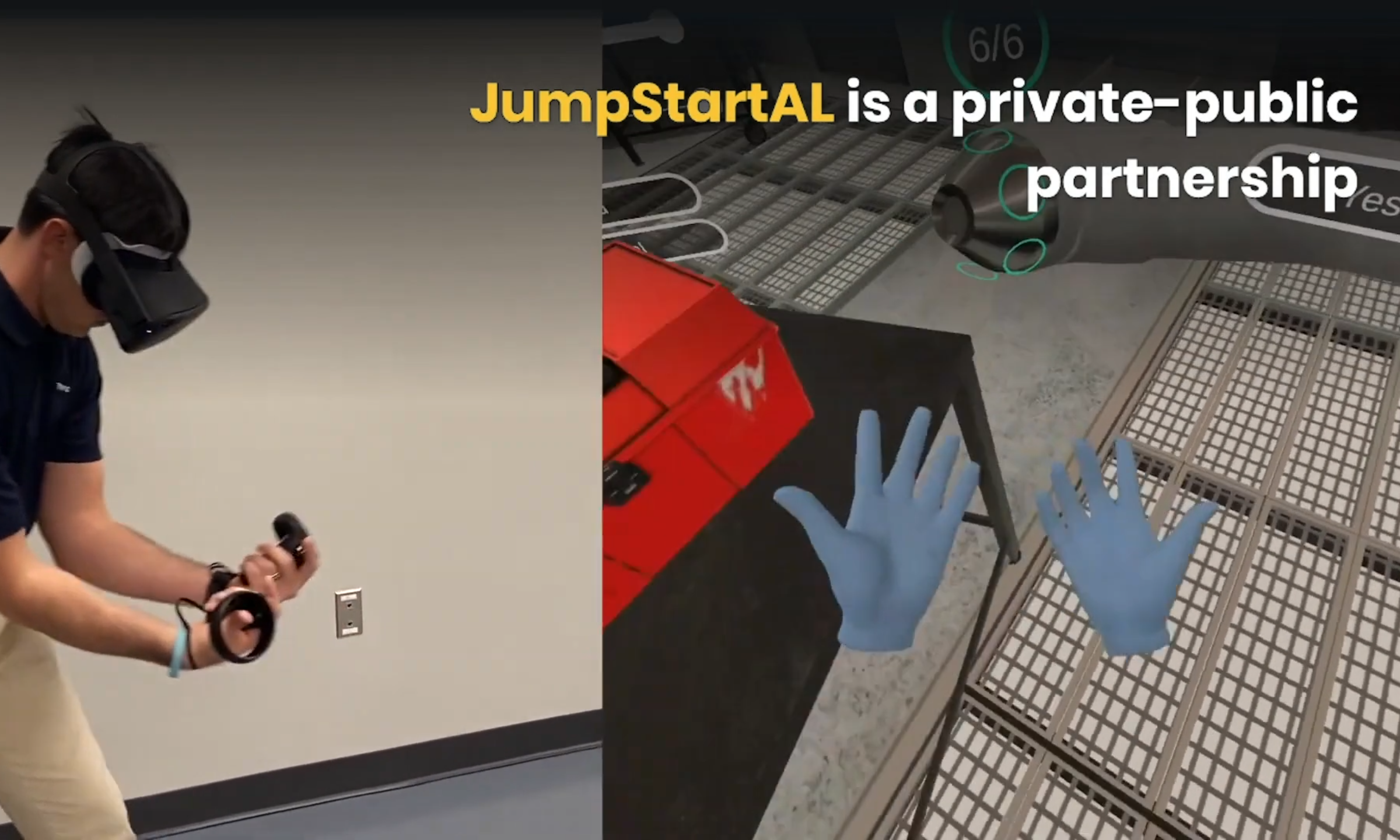 Representatives today announced JumpStartAL, a private-public partnership to help carry out Alabama's strategy for the future of workforce development. Using leading edge virtual reality (VR) training solutions from job simulator TRANSFRVR, JumpStartAL will offer new education and training programs to develop the state's next generation of highly skilled workers.
"Alabama is focused on the future," Governor Kay Ivey said. "JumpStartAL will help ensure that we are positioned to attract the jobs of tomorrow by educating and training Alabamians to take advantage of the opportunities those jobs will provide."
The initiative will highlight career paths needed for Alabama to meet its goal to increase its workforce by 500,000 highly skilled workers by 2025.
JumpStartAL training modules are created with input from industry partners and will help participants develop specific skills needed for jobs, beginning with manufacturing and expanding into other industries in the future. Training is available free of charge for anyone interested in a career in the skilled trades, including high school students, veterans, workers in existing industries, the unemployed and underemployed.
JumpStartAL will initially roll out at five Alabama community colleges, with more campuses and training facilities added in the future:
Coastal Alabama Community College
Enterprise State Community College
Jefferson State Community College
Lawson State Community College
Shelton State Community College
"Now, more than ever, we must be engaged in new and inventive ways to train the next generation of skilled workers," said Alabama Community College System Chancellor Jimmy H. Baker. "Our colleges are committed to meeting students where they are and helping them achieve a better future. Hands-on virtual reality training is a means of achieving that goal."
The statewide network of partners in the JumpStartAL initiative includes the Alabama Community College System; Ready to Work, which is operated by Alabama Industrial Development Training (AIDT); the Alabama Department of Postsecondary Education; the Governor's Office of Workforce Development; the Business Education Alliance; TRANSFRVR; Shelby County economic development organization 58 INC; Central Six Alabama Works; and the Alabama Department of Commerce.
Alabama Power, Altec and Kamtek are among the private sector leaders of JumpStartAL. The statewide business community is supporting the initiative both through job placement strategies and financial efforts.
"It is a great privilege for Altec to be partnering with so many outstanding companies and organizations throughout Alabama on such an innovative workforce development initiative", said Jay Eichelberger, General Manager for Altec Industries. "JumpStartAL demonstrates Alabama's leadership role in developing skill-aligned training programs that help broaden employment and economic opportunities. It will ensure that those entering the workforce are much better prepared to succeed, while allowing employers within the state to utilize state-of- the-art training technology that is focused on specific job skills and requirements."
JumpStartAL also will focus on addressing new challenges and opportunities that arise as a result of the coronavirus pandemic.
"The organizations and companies that make up JumpStartAL have a shared vision of ensuring Alabama and its citizens are well positioned for a prosperous and inclusive future in the 21st century economy," said Leigh Davis, vice president of economic and community development for Alabama Power. "We are honored to join with them to help make this vision a reality."
Companies interested in joining the partnership can visit jumpstartal.com. Individuals wanting more information on training locations and how to sign up can learn more at jumpstartal.com/training.