Opinion | Prison issues — front and center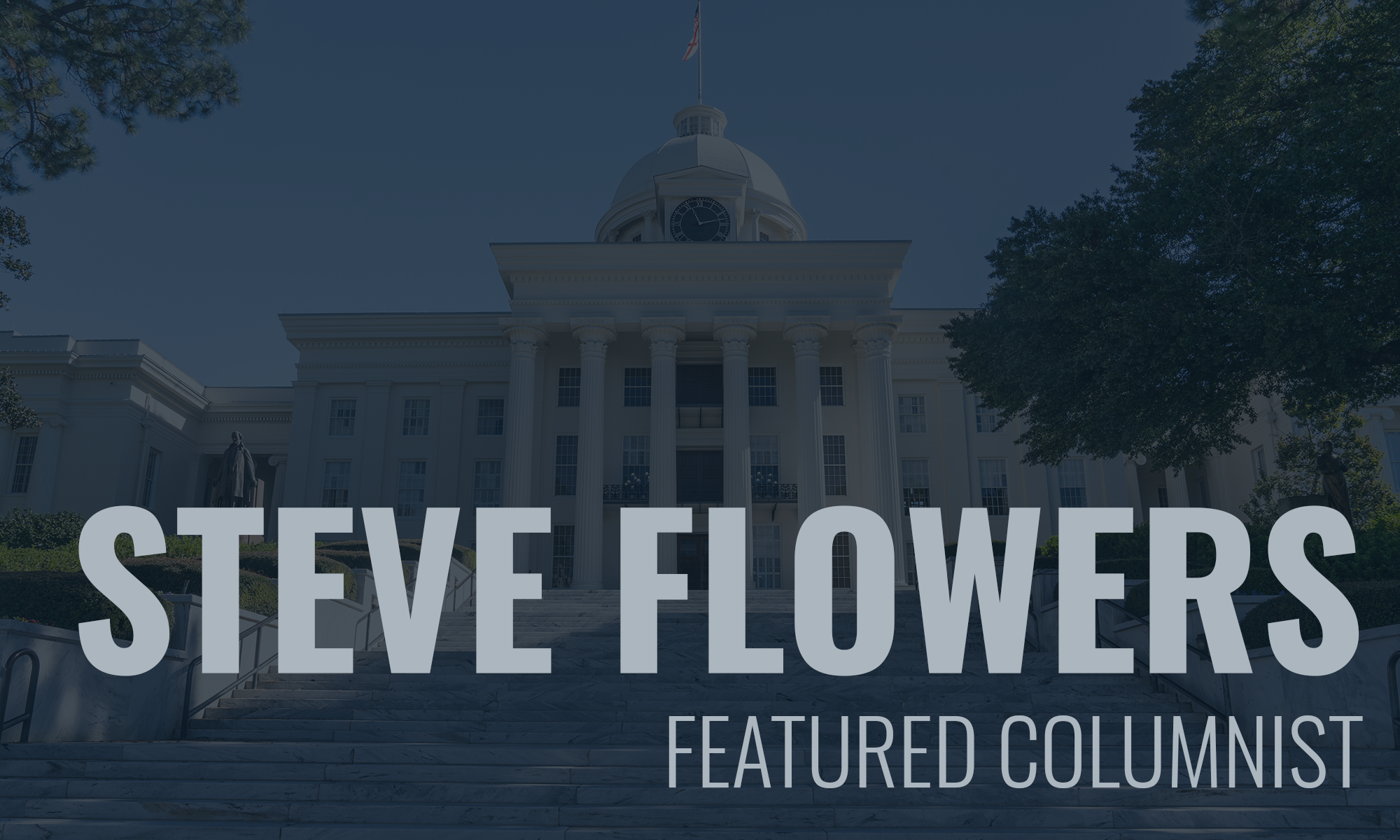 Folks, taking care of prisoners is not a popular political issue. However, every so often Alabama politicians pragmatically have to acquiesce to the mandates of federal judges and grant our transgressing citizens their rights as determined by the courts.
Federal Courts have determined that our felons deserve the rights to adequate imprisonment.
You just cannot log them in, lock them up, and give them a basic bunk and rations three times a day. Courts want them to have sufficient space and access to mental health care.
Some state prison systems have come under a Federal Court order and have been given instructions on how to run their prisons and how to treat prisoners without regard to how much it costs. We in Alabama know that all too well. We went down that road a few years ago with Judge Frank Johnson.
We are headed in the same direction again. Alabama, like many states, has prison overcrowding and violence problems. Just as the Legislature began preparing their budgets for the coming year, the Department of Justice (DOJ) in conjunction with all our U.S. Attorneys in concurrence, has sent Alabama a clear message that the state's overcrowded and understaffed correctional system is in incredibly poor physical shape.
In a precise outline the Justice Department clearly defines the remedies that the state must take to avoid federal intervention. This detailed report focuses on the most acute problems, which are sexual abuse, drug trade and extortion and the lack of adequate mental health for prisoners which is causing a high suicide rate. The federal investigators clearly said that the prisons are so dangerous that there is reasonable cause to believe that the state is in violation of the U.S. Constitution.
Their outline clarified to the state that the overcrowding problem will and should be addressed by additional prisons. However, the report further said that new facilities will not resolve the contributing factors to the overall unconstitutional conditions.
Judge Myron Thompson has been overseeing the mental health issues in the prisons for several years. The Alabama Legislature has shown Judge Thompson a good faith effort toward remedying our prison shortcomings and Judge Thompson has responded with leniency.
In 2015, the Alabama Legislature passed Criminal Justice reform legislation that greatly reduced the number of inmates in Alabama. Through legislative efforts the state prison population has decreased from nearly 200 percent of capacity to about 160 percent.
First on most wish lists for prisons is increasing our staffing levels and improving the pay scale for correctional officers. Alabama prison guards are the lowest paid in the nation. Rep. Steve Clouse (R-Ozark), who chairs the General Fund Budget Committee dropped an extra $80 million into the budget last year for increased prison personnel spending. Even then, as Clouse told a Dothan Chamber Commerce group in February, "People are not beating down doors to be prison guards."
The Alabama Department of Corrections is asking for a sizable increase this year to hire additional correctional officers, which will probably be granted.
Gov. Ivey quickly responded to the report by saying she is committed to working with the DOJ to address the problems. The Governor said she is proceeding with her plan to build new prisons, which is expected to cost a billion dollars. This is validation that her initial plan to build new prisons is the right path. The problem in the Legislature is, "How do you pay for them and where do you put them?"
Under any new plan to build or lease new prisons, it must be coupled with prison sentencing reform which is being implemented in a good many states. This reform must include a revised sentencing structure and some inclusion of alternative sentencing options to the state penitentiary system for offenders who pose no threat of violence to society.
A good example is that currently under Alabama Law, the second time a person is caught in possession of marijuana they are charged with a felony, and then under the "three strikes" law you could send someone to prison for life after three felony violations for smoking marijuana.
Marijuana use should probably not result in a felony conviction unless it is for trafficking. State Sen. Cam Ward, R-Alabaster, has done a yeoman's job leading Alabama's Criminal Justice Reform efforts. He will be at the forefront of the prisons working with Governor Ivey.
See you next week.
Steve Flowers is Alabama's leading political columnist. His weekly column appears in over 60 Alabama newspapers. He served 16 years in the state legislature. Steve may be reached at www.steveflowers.us.
Print this piece
Opinion | 1964 Goldwater landslide was beginning of Republican dominance in the South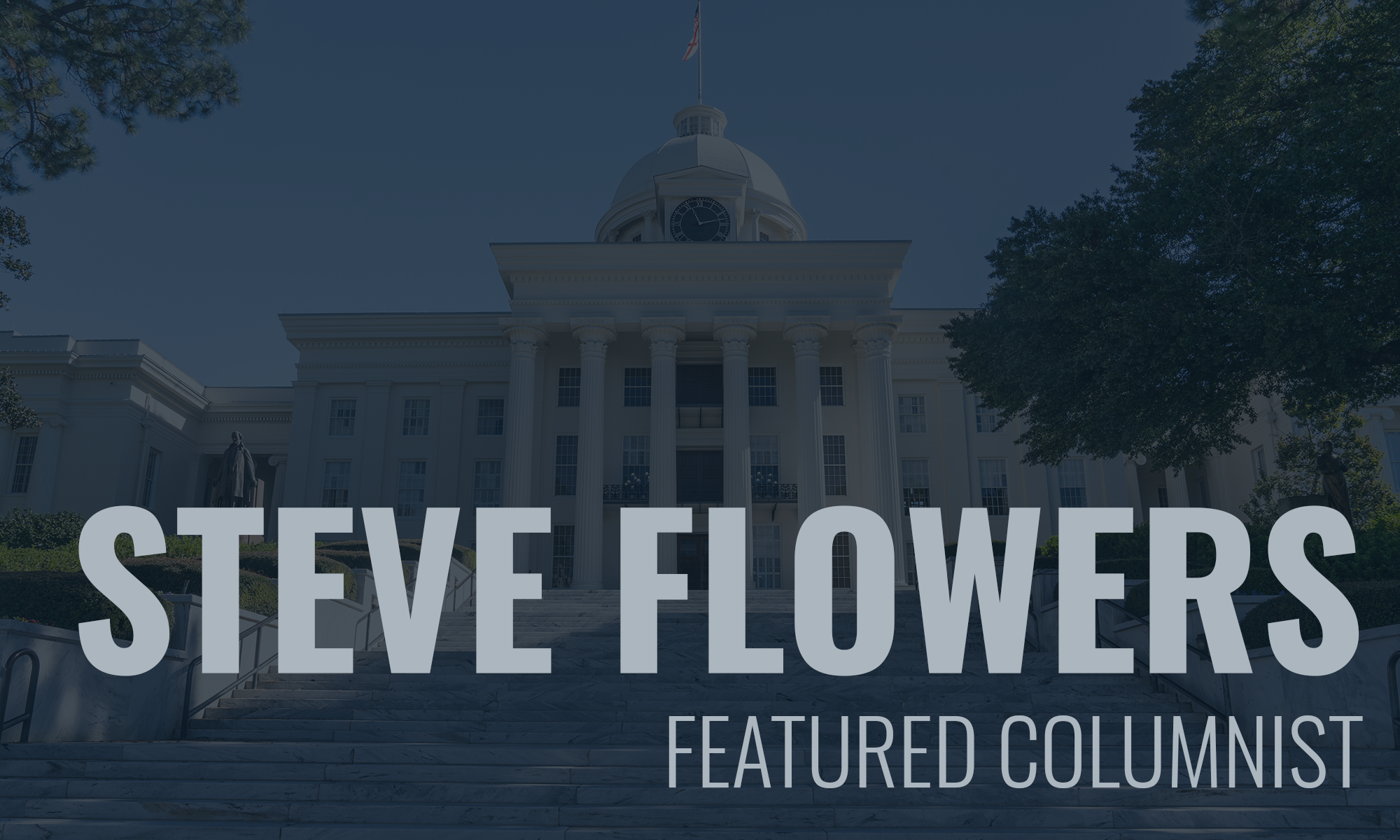 Our primary runoffs have been postponed until July 14, 2020. It was a wise and prudent decision by Secretary of State John Merrill and Gov. Kay Ivey. Most voters are older and you are asking them to come out and vote and at the same time stay home.
The main event will be the GOP runoff for the U.S. Senate. The two combatants, Jeff Sessions and Tommy Tuberville, will now square off in the middle of a hot Alabama summer. The winner will be heavily favored to go to Washington. We are a very reliably Republican state especially in a presidential election year.
Many of you have asked, "When did Alabama become a dominant one–party Republican state?" Well it all began in the Presidential year of 1964.  The 1964 election was the turning point when the Deep South states of Alabama, Mississippi, Georgia, Louisiana and South Carolina voted for Barry Goldwater and never looked back.  It was the race issue that won southerners over for Goldwater.  The Republican Party captured the race issue that year and have never let go of it.
The South which was known as the "Solid South" for more than six decades, because we were solidly Democratic, are today known as the "Solid South" because we are solidly Republican.Presidential candidates ignore us during the campaign because it is a foregone conclusion that we will vote Republican, just as presidential candidates ignored us for the first 60 years of the 20th Century, because it was a foregone conclusion that we were going to vote Democratic.
George Wallace had ridden the race issue into the Governor's office in 1962.  It had reached a fever pitch in 1964.  Democratic President, Lyndon Johnson, had passed sweeping Civil Rights legislation which white southerners detested.  
The only non-southern senator to oppose the Civil Rights legislation was Republican Senator Barry Goldwater of Arizona.  When the Republican Party met at the old Cow Palace in San Francisco, they nominated Goldwater as their 1964 presidential candidate.  Johnson annihilated him, nationwide, but Goldwater won the South in a landslide.  
Before that fall day in November of 1964, there was no Republican Party in Alabama.  There were no Republican officeholders. There was no Republican primary. Republicans chose their candidates in backroom conventions.  Except for a few Lincoln Republicans in the hill counties, it was hard getting a white Alabamian even to admit they were Republican.
That all changed in 1964.  Goldwater and the Republicans became identified with segregation and the white Southern voter fled the Democratic Party en masse.   As the Fall election of 1964 approached the talk in the country stores around Alabama was that a good many good ole boys were going to vote straight Republican even if their daddies did turn over in their graves.  Enterprising local bottling companies got into the debate and filled up drink boxes in the country stores labeled Johnson Juice and Gold Water.  The Gold Water was outselling the Johnson Juice 3-to-1.
Alabamians not only voted for Barry Goldwater but also pulled the straight Republican lever out of anger towards Lyndon Johnson's Civil Rights agenda.  Most of Alabama's eight-member Congressional delegation, with more than 100 years of seniority was wiped out by straight ticket Republican voting on that November 1964 day.
Earlier that year, Lyndon B. Johnson, the toughest, crudest, most corrupt and yes most effective man to ever serve in the White House, made a profound statement.  As he signed the Civil Rights Bill he had pushed through Congress, he looked over at the great Southern Lion, Richard Russell of Georgia, and as Senator Russell glared at Johnson with his steel stare, Lyndon said, "I just signed the South over to the Republican Party for the next 60 years." Johnson's words were prophetic.
Folks, beginning with the 1964 election, there have been 17 presidential elections counting this year.  If you assume that Donald Trump carries our state in November, that is a safe assumption, Alabama has voted for the Republican nominee 16 out of 17 elections over the past 56 years.  Georgia peanut farmer, Jimmy Carter, is the only interloper for the Democrats in 1976.
The U.S. Senate seat up this year was first won by a Republican in 1996.  That Republican was Jeff Sessions.  
So folks, in 1964, Alabama became a Republican state and it happened in what was called the Southern Republican "Goldwater Landslide."
See you next week.
Steve Flowers is Alabama's leading political columnist. His weekly column appears in over 60 Alabama newspapers. He served 16 years in the state legislature. Steve may be reached at www.steveflowers.us.
Print this piece