Andrew Brasher confirmed to federal bench; Marshall appoints new state solicitor general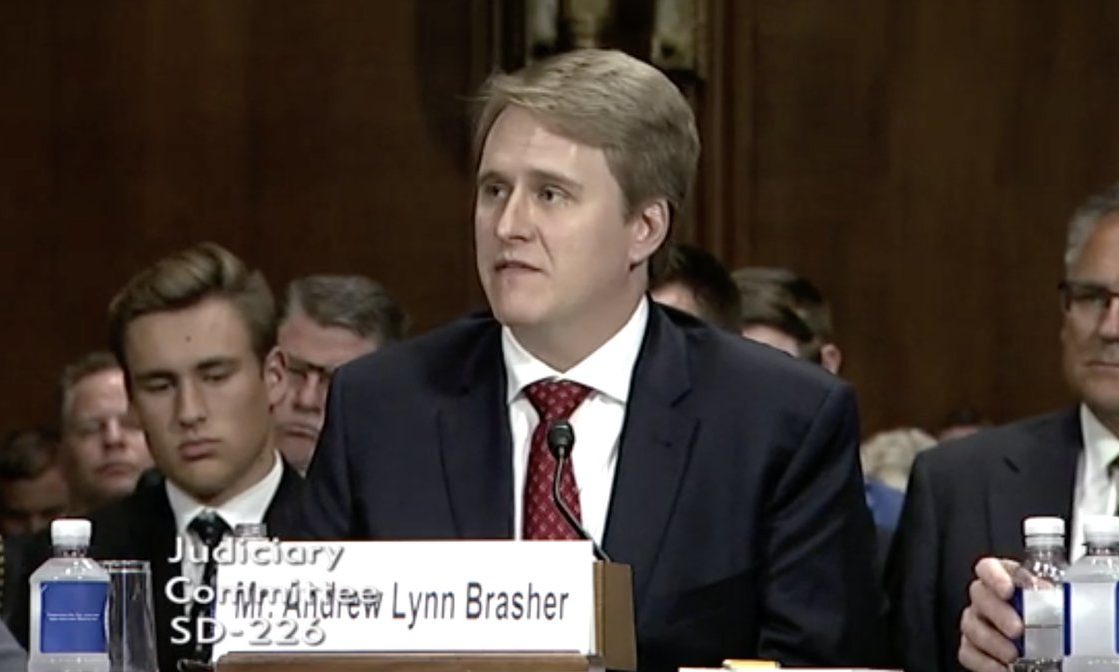 Alabama Attorney General Steve Marshall applauded the confirmation of Andrew Brasher to serve as district judge on the U.S. District Court for the Middle District of Alabama on Wednesday. Marshall appointed Edmund LaCour to Brasher's former position as solicitor general of Alabama.
"It is hard to imagine anyone who is more qualified to take on the responsibility of a federal judgeship than Andrew Brasher," Marshall said. "He brings to the federal bench impeccable professional credentials as Alabama's solicitor general and deputy solicitor general for the last seven years, during which time he successfully argued cases before Alabama Supreme Court judges and U.S. Supreme Court justices."
Marshall appointed LaCour to fill the vacancy at solicitor general.
"I am pleased to announce the appointment of Edmund LaCour as the new Solicitor General of the State of Alabama," Marshall said. "Mr. LaCour, a Wiregrass native, draws upon an impressive legal and academic background to lead my office's legal team. He has served as Alabama's deputy solicitor general since December 2018 and has already made his mark. In addition to arguing multiple appeals, he has drafted briefs in several important cases, including the state's response to Mike Hubbard's Alabama Supreme Court appeal. I look forward to his continued service on behalf of the state of Alabama here in the Attorney General's Office."
U.S. Sen. Richard Shelby, R-Alabama, praised the confirmation of Brasher.
"Andrew Brasher is an outstanding choice to serve as a district judge for the Middle District of Alabama," Shelby said. "His judicial temperament and vast legal experience make him well suited to assume this new role. I congratulate him on this honor and am confident that his integrity and commitment to the rule of law will further contribute to the high standard of our nation's judicial system."
"Andrew Brasher is equally well versed in the law from an academic perspective as a cum laude law graduate of Harvard Law School where he was a member of the Harvard Law Review, as well as a former law clerk to Judge William H. Pryor Jr. of the U.S. Court of Appeals for the 11th Circuit," Marshall added. "I was proud to support Mr. Brasher's nomination by President (Donald) Trump, and I wish him all the best as the newest judge on the U.S. Middle District Court here in Alabama."
In addition to Brasher's confirmation, six Alabama judicial nominees, initially nominated by Trump in 2017, have been confirmed. Corey Maze, who was nominated by Trump in 2018 to be a U.S. District Judge for the Northern District of Alabama, has been voted out of the Senate Judiciary Committee and is awaiting confirmation by the full Senate.
Shelby said historic obstruction by Democrats has occurred during this administration's attempt to confirm judges. The previous six presidents combined faced a total of 24 procedural votes on judicial nominees while Trump faced more than 100 during his first two years in office.
Last month, the Senate voted to reduce post-cloture debate time from 30 hours to two hours for certain executive and federal judicial nominations, including district court appointments, preventing further delay on confirming nominees.
Brasher was the solicitor general of Alabama before his nomination. In that role, he defended Alabama's Sanctity of Marriage law, anti-abortion rights legislation passed by the legislature, Alabama's voting rights law and filed briefs on behalf of the Alabama Attorney General's Office opposing former President Barack Obama's expansion of environmental laws.
This drew the ire of Democrats who had made a point of trying to block his nomination.
Attorney General Luther Strange appointed Brasher as solicitor general of Alabama in 2014. Brasher has served as deputy solicitor general since 2011.
Roy Moore sues state challenging COVID orders
Moore is arguing that the state has exceeded its authority by issuing COVID-19 restrictions and the statewide mask mandate.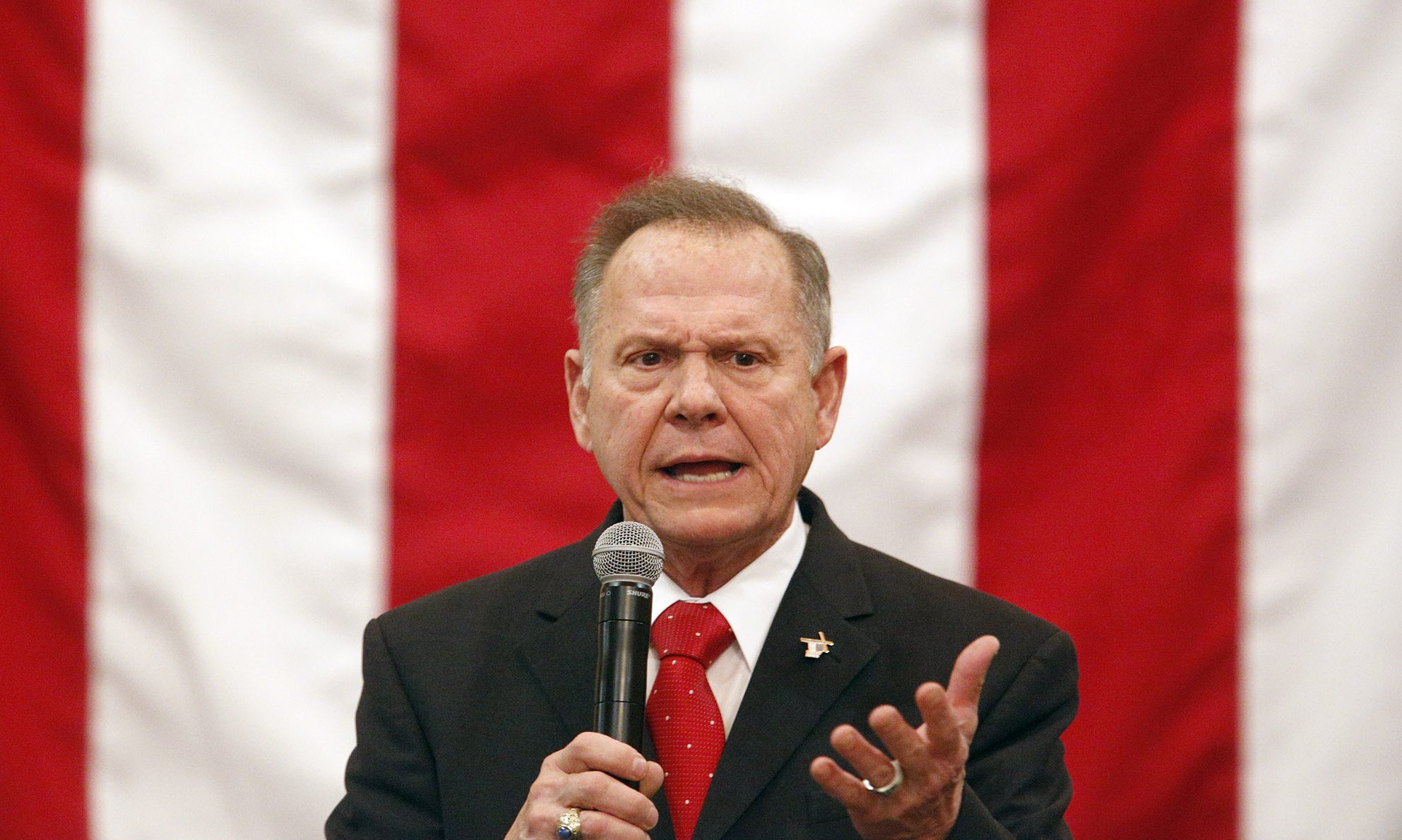 The Foundation for Moral Law and former Alabama Chief Justice Roy Moore last week filed a lawsuit against Alabama Gov. Kay Ivey and State Health Officer Dr. Scott Harris, challenging the constitutionality of their public health orders intended to combat the spread of the coronavirus.
The foundation's lawsuit was filed in the Federal District Court for the Northern District of Alabama. Moore is seeking damages, a temporary restraining order and a permanent injunction against Ivey and Harris from issuing more mandates.
Moore is arguing that Ivey and Harris have exceeded their authority.
"The Governor and State Health Officer of this State have clearly and repeatedly exceeded their authority under both the Constitution of the United States and the Alabama Constitution over the last six months," Moore said. "Unconstitutional restriction of church assembly and worship, discriminatory closing of businesses, stay at home orders, social distancing, wearing of masks, and restriction on travel are simply against our rights secured by the Constitution of the United States."
"We live in a Constitutional Republic and in a State whose motto is 'We dare defend our rights,' yet nothing has been done to stop the tyrannical abuse of power," Moore said. "Our economy has been decimated, jobs lost, schools closed, church doors shut, and we have been told we must stay home and wear mask in public places. People are tired of such abuse!"
"Our Country was formed in crisis and we have withstood disease, pestilence, natural disaster, and wars without being told we must remain in our home and wear mask in public," Moore said. "The Legislature of Alabama needs to stand up to and tell the Governor that she and the State Health Officer do not have the power to do things that even the Legislature can't do. Nor can the Legislature give the Governor powers to take away our Constitutional rights when even the Legislature cannot."
Some former legislators have privately told APR that if Ivey wanted more power to extend the public health emergency past July that legally she should have called a special session and asked the legislature for that authority.
But some have also suggested that the Legislature does not want to go on the record as either favoring or opposing measures such as the eight-month-long public health emergency, the mask mandate, the closing of businesses and restrictions on capacity in businesses. As such, they are content to say or do nothing on the issue rather than alienating voters on either side.
"For over 200 years, men and women of every race, creed, and color have fought and died to preserve our rights; we don't need to give them up without a fight," Moore said.
The Montgomery-based Foundation for Moral Law is a nonprofit corporation dedicated to a strict interpretation of the United States Constitution. The foundation, founded by Moore, is often involved in freedom of religion issues.
The governor's statewide mask order expires on Friday if the governor does not extend it.
At least 208,843 Americans, including 2,501 Alabamians, have died from COVID-19 since February. Over 32.8 million people globally have been diagnosed as infected with the novel strain of the coronavirus.