First measles case reported in Alabama
At least one Alabama child has contracted measles.
The Alabama Department of Public Health reported Thursday that an infant under the age of 1 in St. Clair County has a presumptive positive case of measles.
So far, the case in St. Clair County is the only presumptive measles case under investigation in Alabama.
The report comes amid outbreaks of measles that have sickened at least 700 people in 22 states. In Alabama, the state public health department has conducted at least 174 investigations, including 32 open investigations.
This is the first presumptive positive case.
ADPH said Thursday the infant was most likely contagious from April 23 to May 1. Public health officials are working to confirm the diagnosis and to contact those exposed.
The child was not in daycare and hasn't traveled out of state, officials said.
Measles, or rubeola, is a notifiable disease in Alabama.
The ADPH Immunization Division investigates reports of suspected measles.
Public health officials say everyone should know their vaccination status, and if you have never been vaccinated and born after 1956, you are strongly encouraged to obtain an MMR — measles, mumps, rubella vaccine — from your physician, healthcare provider or pharmacy.
ADPH vaccine efforts primarily focus on children under 19 years of age.
Audrey Peine, the mother of the child who contracted measles, took to Facebook Thursday to warn those who don't get their children vaccinated.
"Even if we only get one more family to vaccinate their children, we'll be making a difference," Peine wrote. "Please learn from this. Please let this make you consider doing what's best for your baby."
She said she did "everything" to protect her child, but she was too young to be vaccinated.
"She got sick because of the negligence of other parents who choose not to vaccinate their children," Peine said. "She got sick because the measles is on the rise due to carelessness of other mothers. Read the statistics."
It was less than 20 years ago when in 2000 the CDC declared measles eliminated in the U.S.
"Now my daughter has it," Peine wrote. "Like the other mother [whose] five-month-old was diagnosed in California, I feel like my community failed us."
Free MMR vaccine is only available for children participating in the Vaccines for Children Program and for certain individuals who may qualify based upon local health department fee schedules.
The disease is highly contagious, and about 95 percent or more of those who are unvaccinated will contract the disease if exposed to even a single case of measles.
For every single case of measles, at least 12 to 18 additional cases should be expected, public health officials said, warning that this is unlikely to be the only case in Alabama.
The complication rate from measles is about 20-30 percent, especially in infants, children less than 5 years of age and persons 20 years and older.
Complications can range from ear infections and pneumonia to deadly inflammation of the brain. For every 1,000 people diagnosed with measles, one to two people will die.
Patients often develop fever, sometimes as high as 105 degrees, followed by cough, runny nose, and red eyes.
Between a day and a week after these symptoms begin, the rash develops, which starts on the face and spreads across the body. Patients may also have small white spots on the inside of the mouth.
From the time that a person is exposed to measles, it can take between a week and three weeks for signs and symptoms to occur with an average of 10-14 days.
People are contagious from four days before the rash develops until four days after.
COVID-19 hospitalizations, new cases continue to rise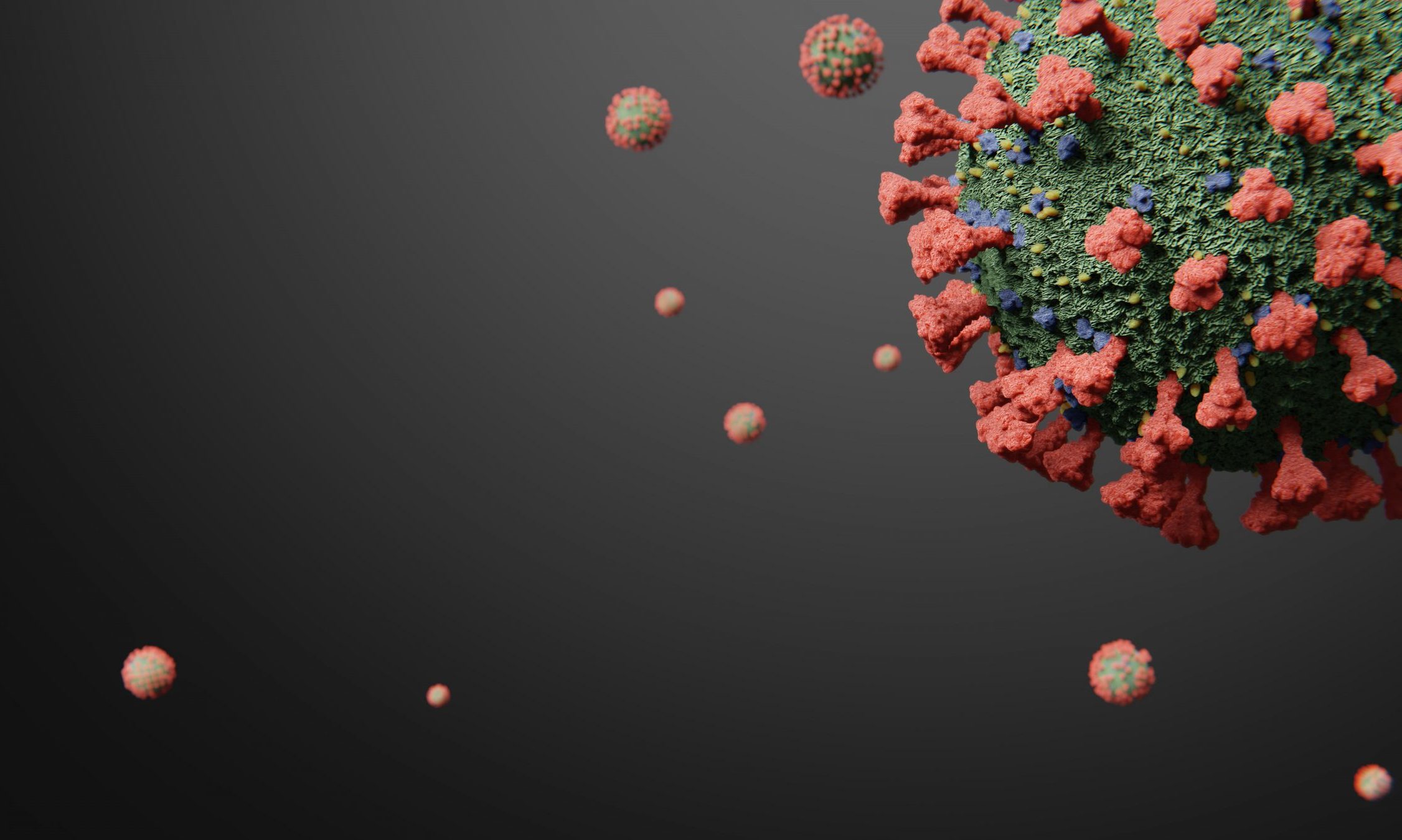 The number of rising hospitalized COVID-19 patients in Alabama is a concerning sign of a possible coming surge of the disease, state health experts said Friday. Alabama hospitals were caring for 888 coronavirus patients Friday, the highest number since Sept 9. 
UAB Hospital was caring for around 80 COVID-19 inpatients Friday afternoon, said Dr. Rachael Lee, an infectious disease specialist at UAB, speaking to reporters Friday. UAB Hospital hasn't had that many coronavirus inpatients since Aug. 18, when the disease was surging statewide.
"We have been dealing with this since March, and I think it's easy for us to drop our guard," Lee said. 
Alabama added 3,852 new coronavirus cases on Friday, but 1,287 of them were older positive antigen tests, conducted in June through October and submitted to ADPH by a facility in Mobile, according to the department. Still, Alabama's daily case count has been increasing, concerning health officials already worried that as the weather turns colder and the flu season ramps up, Alabama could see a surge like the state had in July.
Alabama's 14-day average of new daily cases was 1,247 on Friday, the highest it's been since Sept 4. Over the last 14 days, Alabama has added 17,451 new COVID-19 cases.
Friday's inclusion of those older positive test results throws off the day's percent positivity, by Thursday the state's percent of tests that were positive was nearly 16 percent. Public health officials say it should be at or below five percent or cases are going undetected.
The state added 16 COVID-19 deaths on Friday, bringing to total confirmed deaths statewide to 2,859. Over the last two weeks, 206 deaths were reported in the state. Alabama's 14-day average of new daily deaths on Friday was 15.
Alabama state health officer Dr. Scott Harris told APR by phone Friday called the rising new cases and hospitalizations "worrisome."
Harris noted the data dump of older confirmed cases in Friday's data, but said "but nevertheless, I think it's clear our numbers are going up."
Harris said it's not yet clear what's causing the continued spread, but said it may be due at least in part to larger private gatherings. ADPH staff has mentioned a few outbreaks association with such gatherings, but Harris said it's hard to know for certain if that's the major driver in the state's rising numbers.
"It's football season and the holidays are coming up and school is back in session," Harris said. "I think people are just not being as safe as they were."
Harris noted that on ADPH's color-coded, risk indicator dashboard, red counties, which denotes counties with rising cases and percent positivity, the 17 red counties on Friday were distributed across the state.
"So there's not one event, or even a handful of events. It seems like there's just a lot of things happening in a lot of places," Harris said.
Alabama's rising numbers are mirrored in many states. The U.S. reported more than 71,600 new COVID-19 cases on Thursday, nearing the country's record highs, set in July.