Jones calls on Rogers to apologize. Rogers says Trump Jr.'s mother should have aborted him
Video courtesy of Alabama Public Television
Thursday, U.S. Senator Doug Jones (D-Alabama) said that he was appalled by recent comments made by state Representative John Rogers, D-Birmingham, during debate on the Alabama Statehouse floor on Tuesday. Rogers defended abortion saying that aborted babies would have to be killed later if they had lived.
"I thought it was outrageous," Jones said. I was absolutely appalled. I didn't see that until this morning. I have known Representative Rogers for a long, long time. I think he owes an apology to the people of the state. I think he owes an apology to members of the legislature. That is one of the problems with discussing these types of issues, people get emotional and people tend not to respect each other's opinions as much, and you end up with comments like this. It is very, very unfortunate and I condemn it in the strongest possible terms."
Rogers' inflammatory remarks have created a national firestorm. After first being reported by the Alabama Political Reporter, the story has been picked up by the cable news networks and many papers and news websites.
"Some children are just unwanted," Rogers said. "You either kill them now or you kill them later in the electric chair."
"Some parents can't handle a child with problems," Rogers said on the floor of the House. "It could be retarded. It might have no arms and no legs."
On Thursday the Alabama Political Reporter talked with Rogers at the Alabama Statehouse.
"I stand by what I said," Rogers told APR. "Two die in the prisons every night."
State Senator Cam Ward, R-Alabaster, told APR that Rogers made up that statistic.
APR asked Rogers, Do you support abortion in the eighth or ninth month?
Rogers said, "I as a legislator will not get between a woman and her God and make that decision for her."
Most Alabama Democrats walked out of the legislature during the debate, leaving Rogers with just two other legislators opposing the Republican supermajority.
Reporters with Channel 13 TV asked Rogers what he thought of the Alabama Democratic Caucus decision to walk out.
"They were stupid," Roger said.
APR talked with the leader of the Alabama Legislative Black Caucus state Representative Artis "A.J." McCampbell, D-Livingston, who took objection with that comment. "The definition of stupid is to keep doing the same thing you have always done and getting the same results." We could have sat there for ten hours and the story would have been that Democrats tried to block the bill. By walking out we were able to get our statement out. It was, "A change of tactics."
Donald Trump Jr, the President's son has condemned Rogers' comments.
"This is stomach curling and makes Ralph Northam look like a moderate on abortion," Trump Jr. said. "Every Democrat running for President needs to be asked where they stand on this. The extreme turn we have seen from Dems on abortion has been really sickening."
APR asked Rogers to respond to Trump Jr.'s comments
"That's an honor," Rogers said.
"He is either crazy or retarded," Rogers said blasting Trump Jr.: "I could tell there was something wrong with him just by looking at him."
Rogers told APR: "His mother should've aborted him when he was born or he wouldn't have made that stupid comment."
WVTM Channel 13 TV in Birmingham filmed that answer in its entirety.
Senator Jones condemned Rogers comments against Trump:
"The rhetoric of Rep. John Rogers gets more appalling each time he speaks. He does not speak for the people of Alabama and is in fact offending all Alabamians with his crude and reprehensible comments."
Trump 2016 Victory Chair Perry Hooper Jr. told the Alabama Political Reporter that he served with Rogers in the House of Representatives and considers Rogers a friend.
Hooper said that he could not believe that Rogers said that Trump Jr. should have been aborted. "John, apologize.  You are a bigger man than that."
The use of "retarded" to slam a political opponent and suggesting that the president's son should have been aborted angered Planned Parenthood.
"We are disgusted and deeply offended by the most recent comments from Representative Rogers," said Planned Parenthood Southeast President and CEO Staci Fox. "Not only were his remarks reprehensible, they are a complete distraction from the real work still left to be done in this state. The people of Alabama deserve better."
"Our state suffers from a dire OBGYN shortage, skyrocketing infant and maternal mortality rates, and more deaths from cervical cancer than anywhere else in the country," Fox said. "Now we face an outright abortion ban that would be a death sentence for even more Alabama women."
Rogers said that he has gotten many emails supporting him and thanking him for what he said, "Thank God for you for telling the truth."
Despite Rep. Rogers' effort HB314, sponsored by state Representative Terri Collins, R-Decatur, easily passed the House and is now in the Alabama Senate. Collins hopes that the bill will pass the Alabama Senate without being amended.
Print this piece
Alabama Legislature plans to return to work briefly March 31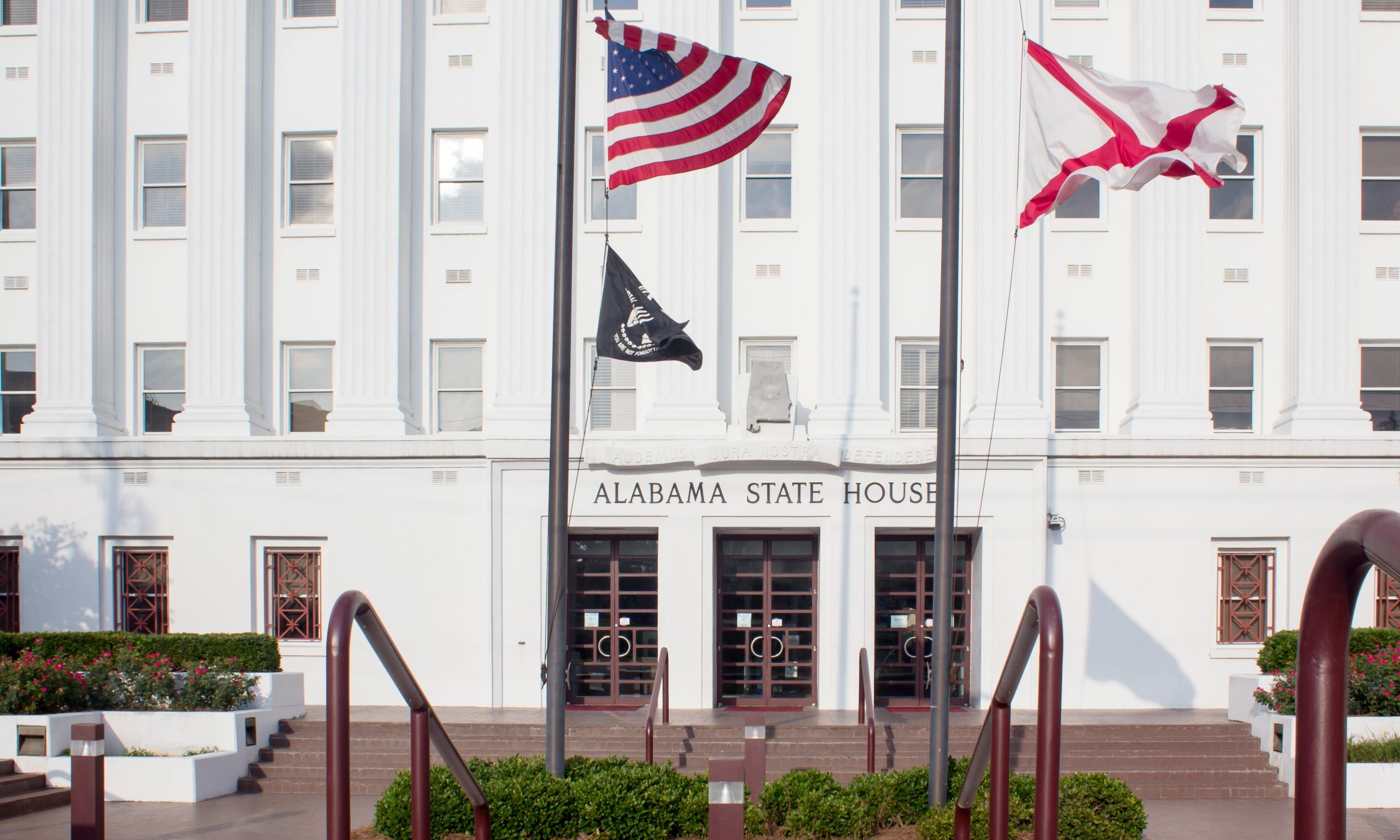 The Alabama Senate is planning to get to only a few big, constitutionally mandated items before calling an end to the year's legislative session amid the COVID-19 pandemic, but whether they'll get those tasks accomplished remains to be seen. 
Senate leadership is advising lawmakers who fall into "at-risk" categories because of their age or pre-existing medical conditions to not attend the Senate's meeting when it resumes.
Among the items legislators tentatively plan to tackle before gaveling the session closed sometime in the future are the passage of the Education Trust Fund budget and the General Fund budget, which is the Legislature's only constitutionally mandated duty.

And "other bills deemed necessary." 
The state Senate's Plan of Action, obtained by APR Friday, states that the Senate will meet at 2 p.m. on March 31 for its 14th legislative day. 
"The intent for this legislative day is to advance only essential attendance items and then to adjourn to a date certain for the 15th Legislative Day. April 28 has been discussed with the House," the plan reads. 
The State Senate's plan: 
"As leaders, it is imperative that we demonstrate that the business of this state carries on in an orderly and systematic fashion while adhering to the recommendations of our public health officials.
The Alabama Senate will meet on Tuesday, March 31 at 2:00 pm at the Statehouse in the Senate Chamber as scheduled. This will be the 14th Legislative Day.
The intent for this legislative day is to advance only essential attendance items and then to adjourn to a date certain for the 15th Legislative Day. April 28 has been discussed with the House.
Below is a draft agenda for Tuesday, March 31.
Gavel In

Pledge and Prayer

Roll Call

Excuse all Senators

Points of Personal Privilege

President Pro Tem Marsh

Majority Leader Reed

Minority Leader Singleton

Adjourn to date certain for 15th Legislative Day.
"It is highly recommended that any Senator that falls into any of the at-risk categories stay away from the March 31 Legislative Day," the plan advises. "However, each Senator's personal wish will be accommodated."
Any Senator or staff member that is ill, has been ill, or has been in the same room of anyone that has had any symptom of illness in the 72 hours preceding the March 31 Legislative Day must stay away from the March 31 Legislative Day, according to the Senate's leadership.

A disinfecting station will be provided under the canopy of the second-floor rear entrance for each senator to disinfect hands and cell phones as they enter the State House and as they leave the Statehouse.
"We must ensure that we practice all Health Department recommendations while at the Statehouse," the plan reads.

Social distancing will be accomplished by having senators report to their offices by 1:45 p.m. They will then walk into the chamber as the roll is called and then go back to their offices.
"As much separation as possible is required therefore greetings must be verbal only from a distance of 6 feet or greater," the plan reads.
The remainder of the session will be held possibly Tuesday, April 28 through Monday, May 18.
This timeframe includes three weeks of the session plus the last day of May 18.
A specific plan for meeting more days than normal will be developed and provided prior to the next legislative meeting date.
Print this piece