Sparkman calls for Rogers to resign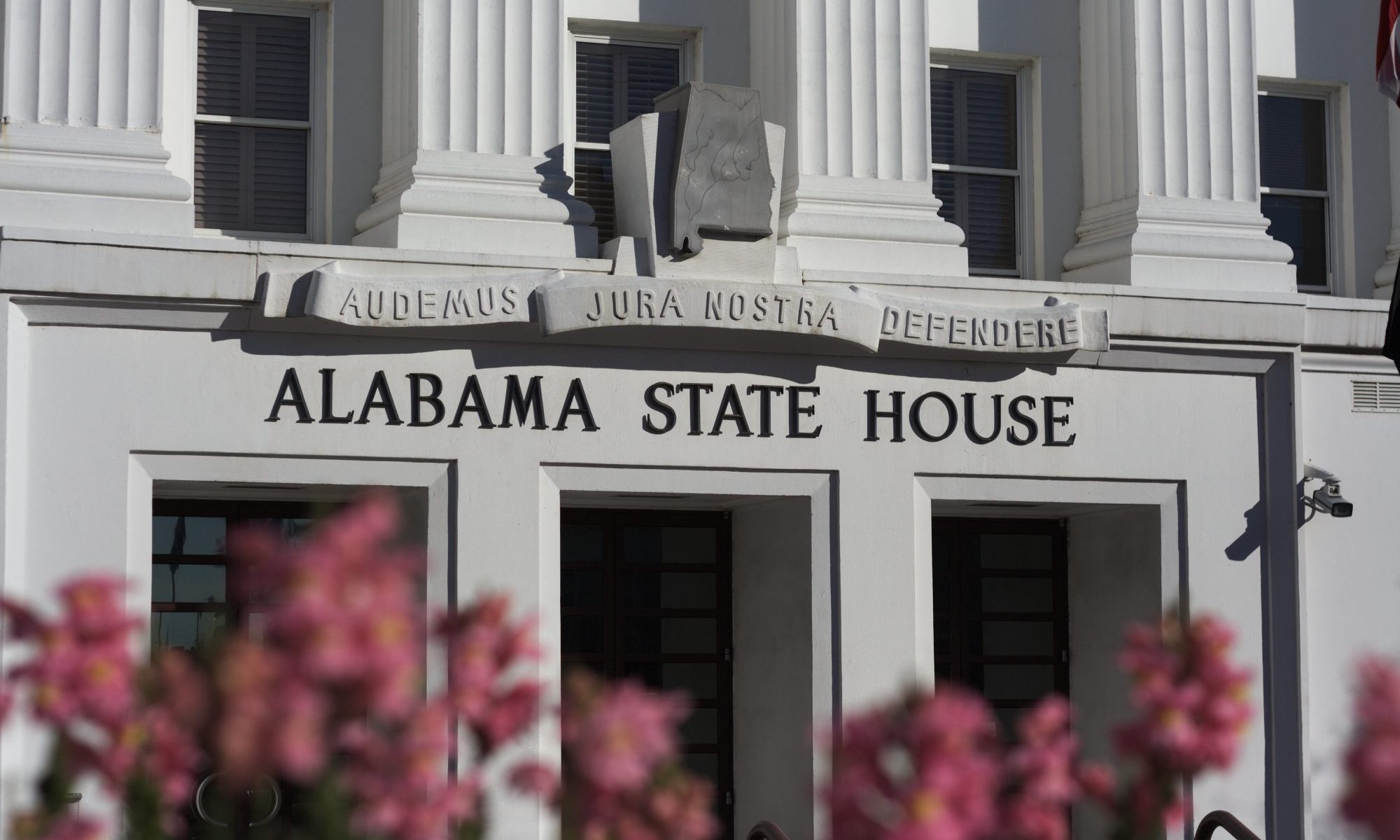 State Representative John Rogers' inflammatory comments defending abortion have shocked and horrified not just Pro-Life conservatives; but even people who are strongly pro-choice.
U.S. Senator Doug Jones (D-Alabama) has been friends with Rogers for decades and has represented Rogers in legal matters prior to his election to the Senate. Jones has called Rogers comments reprehensible and urged him to apologize. Jones also criticized Rogers use of the word "retarded" to respond to criticism from Donald Trump Jr. Saying that Donald Junior's mother should have aborted him was condemned as "reprehensible" even by Planned Parenthood Southeast CEO and President Staci Fox. Alabama Republican Party Chairman Terry Lathan is urging Republicans to call his office and demand an apology.
One candidate went even further and not only should Rogers apologize for his behavior; but urged Rogers to resign from office. Governor Ivey's former press secretary, Daniel Sparkman is running as a Republican for the vacant House District 74 seat.
"I appreciate Rep. John Rogers' years of service to the state of Alabama and firmly believe our democracy is made strong through healthy debate," Sparkman said in a statement. "However, Rep. Rogers' comments that "some children are unwanted" and deserve to be murdered violates all levels of human decency and is unbecoming of a representative of the people. Therefore, I am publicly calling on the Alabama Democrat Party to disavow these comments, and for Rep. Rogers to resign immediately and apologize for his demeaning, hateful and unconscionable comments. I'm running for State House to represent the values of Alabama, it's clear Rep. Rogers has turned his back on those values and the people of Alabama, especially our children."
Thursday, the Alabama Political Reporter asked Rogers if he wanted to retract his comments or apologize.
Rogers said, "I stand by what I said." Later in the interview, Rogers made the widely criticized comments about the President's son.
Daniel Sparkman is one of six candidate in the House District 74 Republican primary.
The Republican special primary election will include six candidates.
The others are: Michael Fritz, Tobias Grant, Jesse Caleb Heifner, Jay King, and Charlotte Meadows.
The eventual winner of the Republican nomination will then face Democrat Wayford Mack in the special general election.
HD74 became vacant when state Representative Dimitri Polizos, R-Montgomery, suddenly died from a heart attack.
John Rogers is serving in his ten term in the Alabama House of Representatives.  He is 78 years-old.
Pro-Growth Conference kicks off with Doug Jones, discussions on COVID impact and a living wage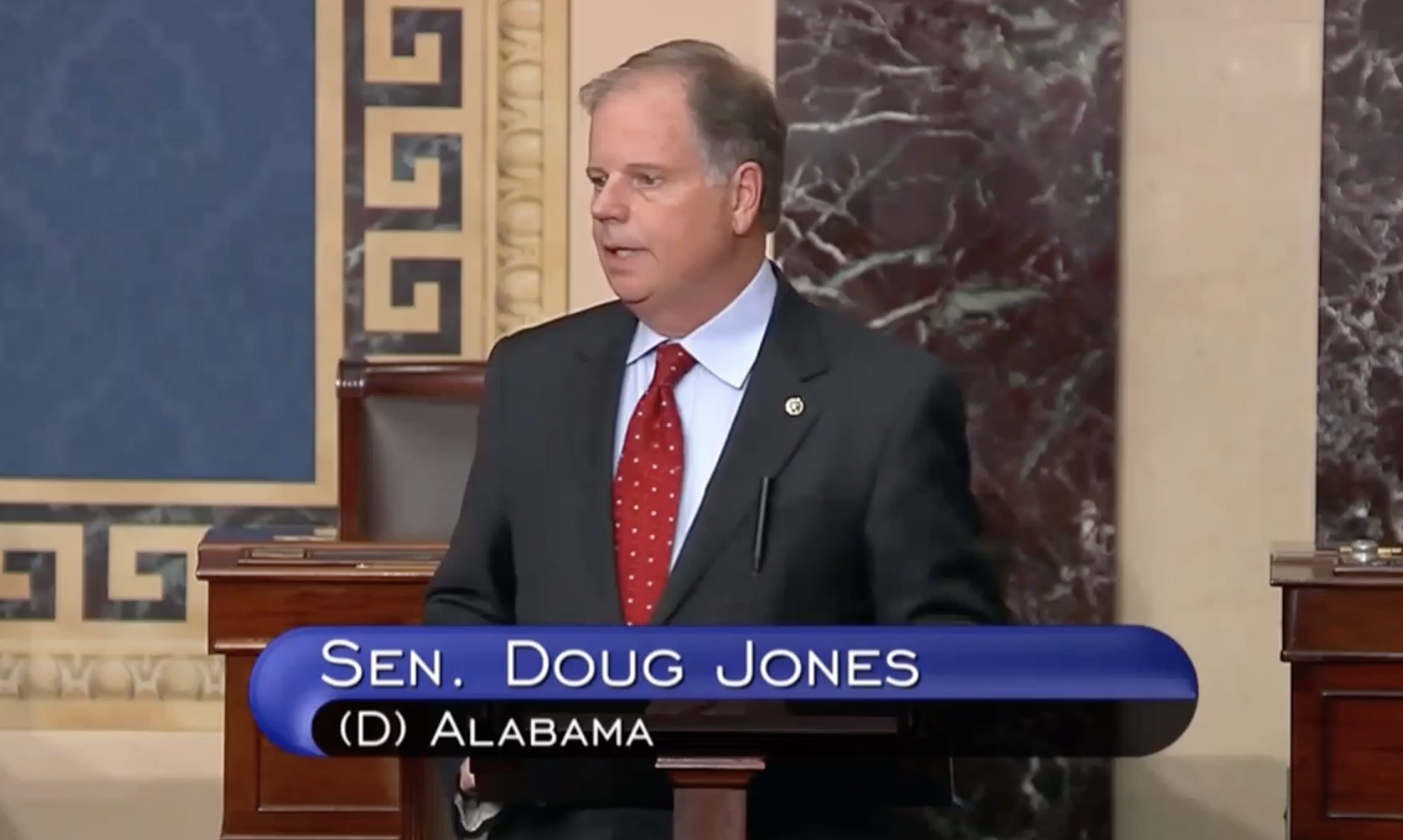 What happens if you just give impoverished citizens $500 per month — no strings attached? Good things, it turns out. The people use that income to buy food, medicine and basic necessities for life. They take a day off work if they're sick and actually get treatment. They quit a second, hourly-wage job that they are overqualified for and instead work towards obtaining a better, higher-paying primary job. 
These are things that the city of Stockton, California, has learned in its year-long living wage program.
The program, while limited in size — only 125 people — has proven to be a larger success than city officials had hoped, and it has opened their eyes to a new, more proactive style of governance, Stockton Mayor Michael Tubbs told Alabama elected officials. 
Tubbs was the featured speaker on Tuesday at the first day of the Pro-Growth Policy Conference, a three-day forum for Alabama elected leaders with guest speakers from around the country offering tips and best practices. 
The first day of the conference began with an opening talk from Sen. Doug Jones, who pressed the need for Medicaid expansion and how expansion has aided other red states. Jones also highlighted the need for broadband expansion and talked about a bill he has in the Senate that would create a broadband main office and dish out about $20 million in money for affordable access.
"Now (with COVID), we know how needed it really is," Jones said. "We see the homework gap that we have. We know there's a need for more telemedicine. My bill would consolidate in one office all of the monies for broadband … and provide affordable access."
Jones said the current COVID pandemic has highlighted just how badly we need better access to broadband in Alabama, and a major area of concern right now is healthcare. 
Highlighting that point, Brandon Garrett, the chief operating officer of the National Minority Quality Forum, and Dr. LaTasha Lee, the vice-president of social and clinical research, demonstrated the many ways in which inequality in health care and health care options is harming impoverished communities. 
A number of factors play into that inequality, but a lack of access to updated means of communication and tools is one of the biggest. 
"(Dr. Martin Luther King Jr.) said that, 'Of all the forms of inequality, injustice in health care is the most shocking and inhumane because it results in physical death,'" Lee said. "That's what we're seeing currently with COVID-19 and sickle cell disease. These two diseases are affecting the minority community and causing death, and they make a great argument that such health care disparities really are a social justice issue."
Correcting such issues was one of the goals of Stockton's living wage experiment. Now, Tubbs said, a working person can afford to stay home or get tested if they're feeling symptomatic, whereas before that person — scared of missing a paycheck or losing the job altogether — might come to work with the virus and infect an entire workplace. 
That alone, Tubbs said, has restored dignity to a number of residents. 
"This is not easy, especially with budgets the way they are," Tubbs said. "But I don't know how we continue to live with the status quo as it is.
"I think part of being a leader, as we are, is having the courage to do something about what we're seeing. We have to be able to do that."
The Pro-Growth Policy Conference will run both Wednesday and Thursday, 10 a.m. until 2 p.m. Wednesday's round of conferences will focus on state grants, economic development around the state and what the 2021 legislative session might look like. 
On Thursday, the event will wrap up with talks by the Equal Justice Initiative's Bryan Stevenson and Alabama Congresswoman Terri Sewell.