Opinion | Every citizen in Alabama deserves high-speed broadband
Alabama's economy is booming with record low unemployment, wages on the rise and new industries continuing to choose our state to expand their businesses. However, we are lagging in providing critical broadband infrastructure to all our citizens. For too long, the expansion of fast, reliable internet service has been concentrated in larger cities while rural residents have no internet service or they are forced to pay for substandard access to today's worldwide networked economy.
No one can dispute that our state is far behind the curve in providing rural broadband access. This shortcoming not only hurts those who live outside our cities, but it is detrimental to the overarching success of our economy. It is not fair that small business owners, farmers, schoolchildren and their parents cannot participate in our 21st century world on the same playing field as those living in urban areas.
Many of us cannot imagine being unable to grab our smartphone to check email, to find the cheapest gas station or to answer that trivia question posed on the radio. Completing those tasks online are a natural part of modern life, as commonplace as setting an alarm clock – which, by the way, we do via phone now too. Think about how reliant schoolchildren are on the internet, both in class and at home. While some may long for the "good old days," it's fairly certain that parents of schoolchildren are thankful that homework research can be done in the family room instead of downtown at the public library.
For too many Alabamians, quick and reliable access to the internet is not available and parents worry that their children are being left behind. That's why the rapidly growing Alabama Rural Broadband Coalition was created, which is comprised of a diverse membership of organizations representing the business community, education, agriculture, healthcare and economic development. Groups like the Business Council of Alabama, ALFA Farmers Federation, the Economic Development Association of Alabama, as well as organizations representing K-12 and post-secondary, along with the Alabama Hospital Association and many others have joined in support of expanding rural broadband in our state.
Entrepreneurs don't just live in big-city lofts or in wealthy suburbs, either. How many ideas are being squashed before they get a chance to mature and blossom into the next big thing because of inferior internet service? How many people are being denied access to medical breakthroughs in areas such as telemedicine because of pathetic connectivity?
Expanding high-speed broadband internet access to rural areas of Alabama is critical to the state's economic viability. Our No. 1 industry – agriculture – would benefit immensely from reliable, fast internet service. Today's farmers don't rely (exclusively, anyway) on the Almanac. Weather reports in real time are often critical. Up-to-date crop and livestock prices, information on financial management, as well as GPS technologies that help drive our tractors and operate chicken houses allow farmers to survive in their razor-thin profit margin business through internet connectivity.
These problems do not have to continue in Alabama. We have the chance to provide broadband access to every corner of the state. Currently, the Alabama Legislature has the chance to open new opportunities to citizens forced to do without broadband in House Bill 400, being put forward by my colleagues in our State House. This proposed law – introduced by Reps. Randall Shedd and Nathaniel Ledbetter – will allow electric providers to install, operate and maintain broadband systems. Electric providers could offer broadband services directly or through an affiliate. They could allow a third party to provide broadband using the electric provider's easements. The bill would not allow an electric provider to require residents to purchase broadband services as a condition of electricity service.
A companion bill in the Senate, Senate Bill 90, expands the Alabama Broadband Accessibility Act, providing grants for projects that will increase broadband across the state. This bill also seeks to encourage private investment in unserved areas and certain rural parts of Alabama. Senate Bill 90 has widespread support in the Alabama Senate, with myself and the bill's sponsor Senator Clay Scofield we are joined by our co-sponsors: Cam Ward, Greg Reed, Gerald Allen, Steve Livingston, Andrew Jones, Tom Whatley, Randy Price, Jimmy Holley, J.T. "Jabo" Waggoner, Jack Williams, David Sessions, Donnie Chesteen, William "Billy" Beasley, Greg Albritton, Clyde Chambliss, Rodger Smitherman and Bobby Singleton.
Electric providers in Alabama strive to give their customers reliable, affordable power. House Bill 400 and Senate Bill 90 will allow them to do the same with high-speed broadband access. Please consider asking your state legislators to support providing rural broadband so all Alabamians have access to fast, reliable internet services. We believe this is the right thing to do.
Sen. Del Marsh is President Pro Tempore of the Alabama Senate. He represents District 12, including Calhoun and Talladega counties. Marsh was elected to the Senate in 1998 and was reelected for a fifth term in 2014. He was first elected President Pro Tempore in 2010.
Opinion | Celebrating the Nineteenth Amendment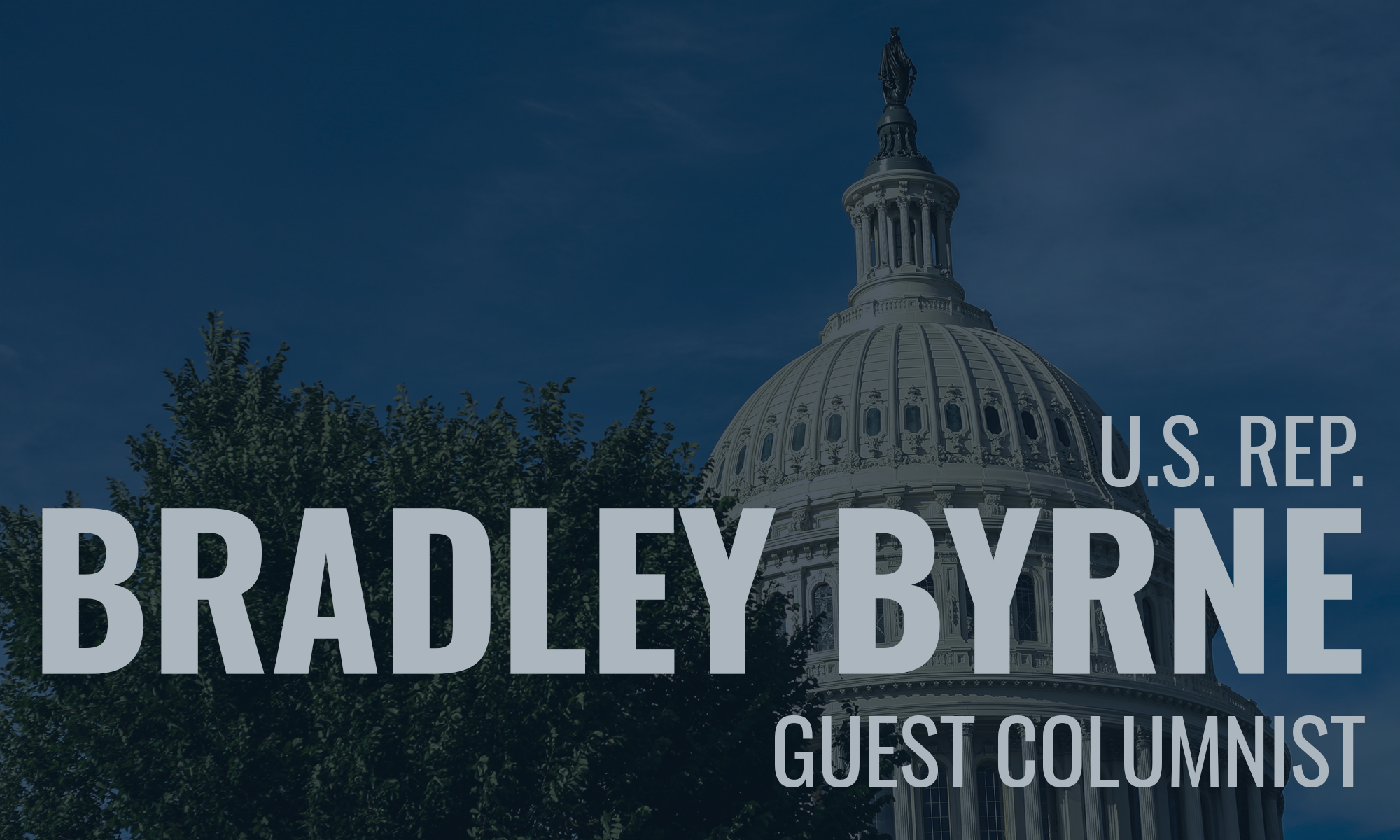 On August 18, the U.S. will celebrate the 100th anniversary of the ratification of the Nineteenth Amendment to our Constitution which guaranteed women's right to vote.  The women's suffrage movement in our country began in the 1840s as women abolitionists saw the parallels between the effort to free enslaved Americans and their own desire to vote.  A convention was held in Seneca Falls, New York in 1848 which produced an organized group led by Elizabeth Cady Stanton and Susan B. Anthony, among others.
The two movements worked together until women suffragists became angered over the fact the Fifteenth Amendment gave freed slaves the right to vote but didn't extend that right to women.  Over the next 50 years women suffragists labored to gain the franchise.  One bloc worked to pass a constitutional amendment at the national level while another focused on the individual states.  The Wyoming Territory was the first to give women the right to vote in 1869, followed by the Utah Territory and Idaho.
Momentum built in the 1910s when Washington state, California, Oregon, Arizona, Kansas, the Alaska Territory, Montana, and Nevada gave women the right to vote.  But, states in the East and South were reluctant to do so and the effort to add a constitutional amendment picked up speed.  While Republicans were generally supportive, Democrats weren't.  President Woodrow Wilson preferred a state by state approach, but suffragist leaders kept up the heat, even sneaking a banner challenging him into his speech to a joint session of Congress.
When the US entered World War I some wanted the suffragists to back off, but they indignantly fought on with the argument that the fight for freedom and democracy in Europe should be paralleled at home with a constitutional amendment enfranchising the one half of the U.S. population denied the right to vote.  By 1918, President Wilson changed his mind.  The House passed the amendment, but the Senate couldn't get the two thirds required vote even after Wilson took the unprecedented step of addressing them on the Senate floor.
Suffragist pressure finally swayed enough votes to get Senate passage in 1919, and ratification was achieved with Tennessee's vote on August 18, 1920.  It's hard to imagine that my two grandmothers, both adult women with families of their own, weren't allowed to vote until that year.  The Nineteenth Amendment is too often a forgotten part of our history, but I hope we will use this anniversary to remember how important it continues to be.
When I look around Alabama, I see the fruit of the suffragists' labor.  We have a female governor in Kay Ivey and two female members of Congress, Martha Roby and Terry Sewell.  Women serve as Federal judges, state appellate and court judges, district attorneys, and in the Legislature.  I work with women county commissioners, mayors, and city council members across the First District.  They, each of them, make great contributions to our quality of life and the administration of justice.
My little granddaughter, Ann-Roberts, is a very smart and active girl.  I have no idea what she will do when she grows up, but she'll be darn good at whatever that is.  Imagine telling her she can't vote or hold public office.  I can't.  And, I'm glad my grandmothers finally got to vote.  It took far too long to give it to them.  Let's remember this important anniversary and the value to all of us of our previous right to vote.