Alabama House OKs fantasy sports legalization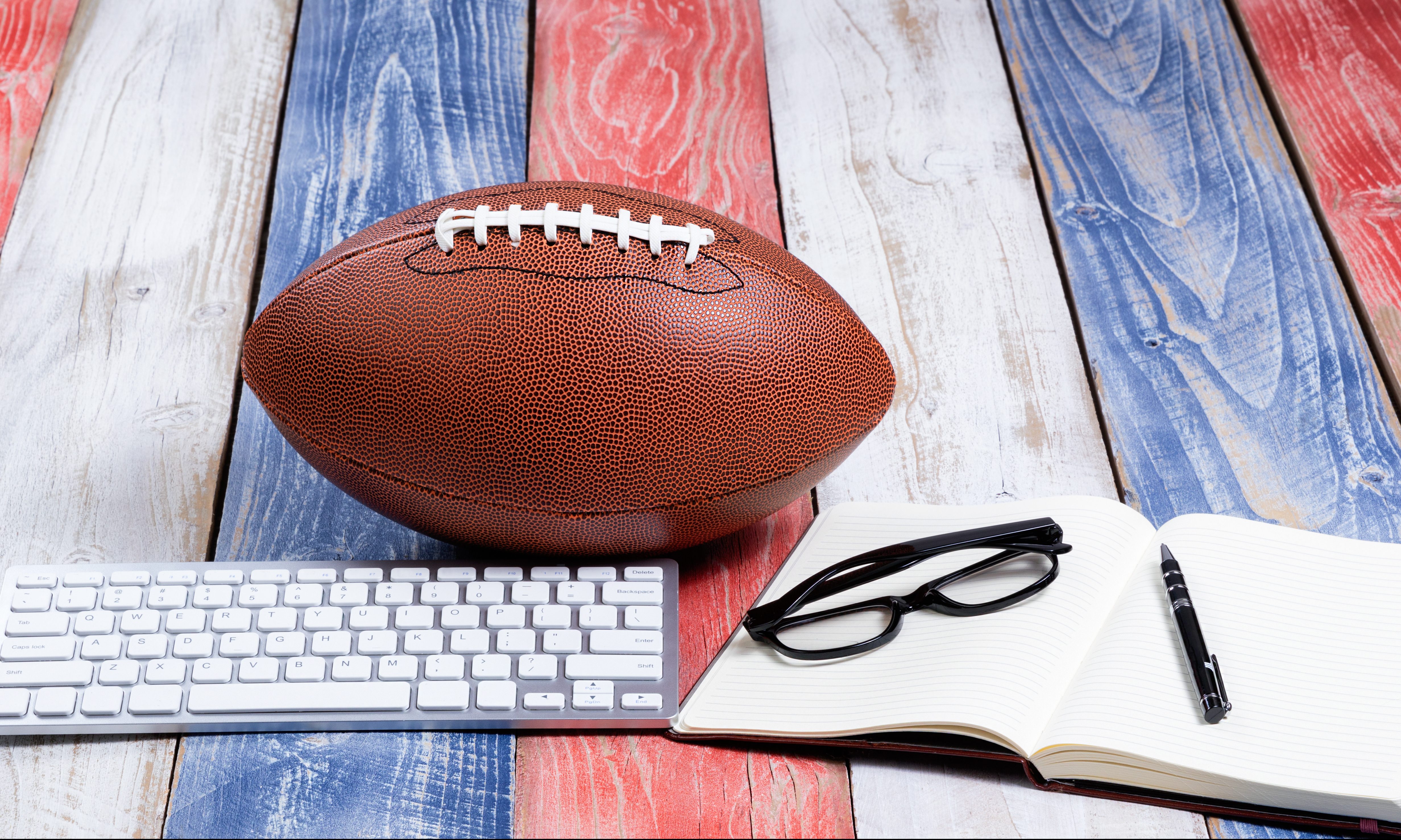 The Alabama House of Representatives passed a bill Wednesday legalizing fantasy sports contests in Alabama, including daily fantasy games.
HB361 is sponsored by State Rep. Kyle South, R-Fayette.
State Rep. Randall Shedd, R-Cullman, said this should be passed as a constitutional amendment.
South said fantasy sports contest are games of skills and are not games of chance. Gambling, games of chance, are forbidden by the Alabama Constitution. This bill clarifies that.
South said the two largest operators — Fan Duel and Draft Kings — pulled out of the state two years ago awaiting clarification from the Legislature after Alabama Attorney General Steve Marshall issued a memo stating that it was his opinion that fantasy sports contests are a form of gambling.
State Rep. David Standridge, R-Hayden, asked whether this is gambling or it not.
South said they are defining it as a game of skill.
"From my research we are definitely talking about gambling," Standridge said.
South said it is skill based.
Standridge said this should be handled by constitutional amendment.
South said this would bring revenues to the general fund.
"The general fund receipts are estimated at between $1.7 million and $4 million," South said.
Later in the debate, the bill was amended on the House floor to raise the taxes on fantasy sports contests from six percent to eight percent. That should increase the revenue by almost one third.
Standridge said the top-two fantasy sports operators are headquartered in New York and Boston and most of the multi-millions would go to New York or Boston.
"There are some consumer protections that are built into this," South said.
Standridge asked whether Fan Duel and Draft Kings are in sports betting?
South said they were in other states, but this clearly says that they cannot do that in Alabama.
"Most people play on a handheld device or a computer," South said.
"Why is there an age limit in this if it is not harmful?" asked State Rep. Jamie Kiel, R-Russellville.
"So in your bill it would be legal to do it on both amateur and professional sports, but not high school?" Kiel asked.
South said there were games for college sports as well as professional sports.
"We are in a pretty hot area for high school sports," Kiel said.
South said this bill prohibits fantasy contest on high school sports.
State Rep. Rich Wingo, R-Tuscaloosa, said every time someone would play this, they would have to submit a fee.
"The average entry fee into one of these games is $2," South said.
Wingo said if people pay a fee and can lose that fee in hopes of a gain, that is gambling.
South said under that definition, bass tournaments would be gambling, also.
"Do you want to outlaw the Bassmasters?" South asked.
"Last year, the attorney general said this was gambling," Wingo said. "Now that we are giving his office $85,000, he is silent, when he had a very strong opinion before."
"Players are prevented from participating," South said.
"I played professional football for seven years, and every year, the FBI came in and warned up about the dangers of gambling," Wingo said. "Replace the work bookie with operator."
"This is called the crack cocaine of gambling; you know why? It is accessible," Wingo said. "Even the CEO of Draft Kings, Jason Roberts, said it is Los Vegas online. The number-one addiction in the world is pornography, and that is because it is available."
State Rep. Tim Wadsworth, R-Arley, said fantasy contests is not gambling under the federal statute.
"This is another opportunity to take away from family time especially on college football days and NFL days," said State Rep. Danny Crawford, R-Athens. "Do you think this is going to take away too much time away from families? A lot of the problems we see in this country is the eroding of family values."
"What does online gambling bring to the state of Alabama?" Wingo asked. "What benefit does it bring? Why is this not a constitutional amendment?"
"This is how we are going to be remembered for: the body that legalized gambling," Wingo said. "I am asking you to do the right thing and set the bill aside."
"If that is correct, there are smarter people than me, and they will make that determination in a court case," South responded.
"I have got serious concerns about this," Standridge said. "Who is the regulator on this?"
"The Attorney General's Office," South answered.
Standridge quoted from the bill, "The Attorney General may not adopt rules or limiting or regulating the rules or administration of an individual fantasy contest."
"I am very uncomfortable saying that you are the regulator, and you can't regulate," Standridge said. "I propose an amendment striking that language."
South's motion to table Standridge's amendment passed 62 to 24.
"You say it is not gambling," said State Rep. Tommy Hanes, R-Scottsboro. "If you play fantasy tournaments, you put your money on the line and somebody wins and somebody loses. If you lose your money, how is that not gambling?"
HB361 passed the Alabama House of Representatives 74 to 22, with Democrats voting with the Republican majority against conservative Republicans.
Inaugural Alabama Works innovator awards presented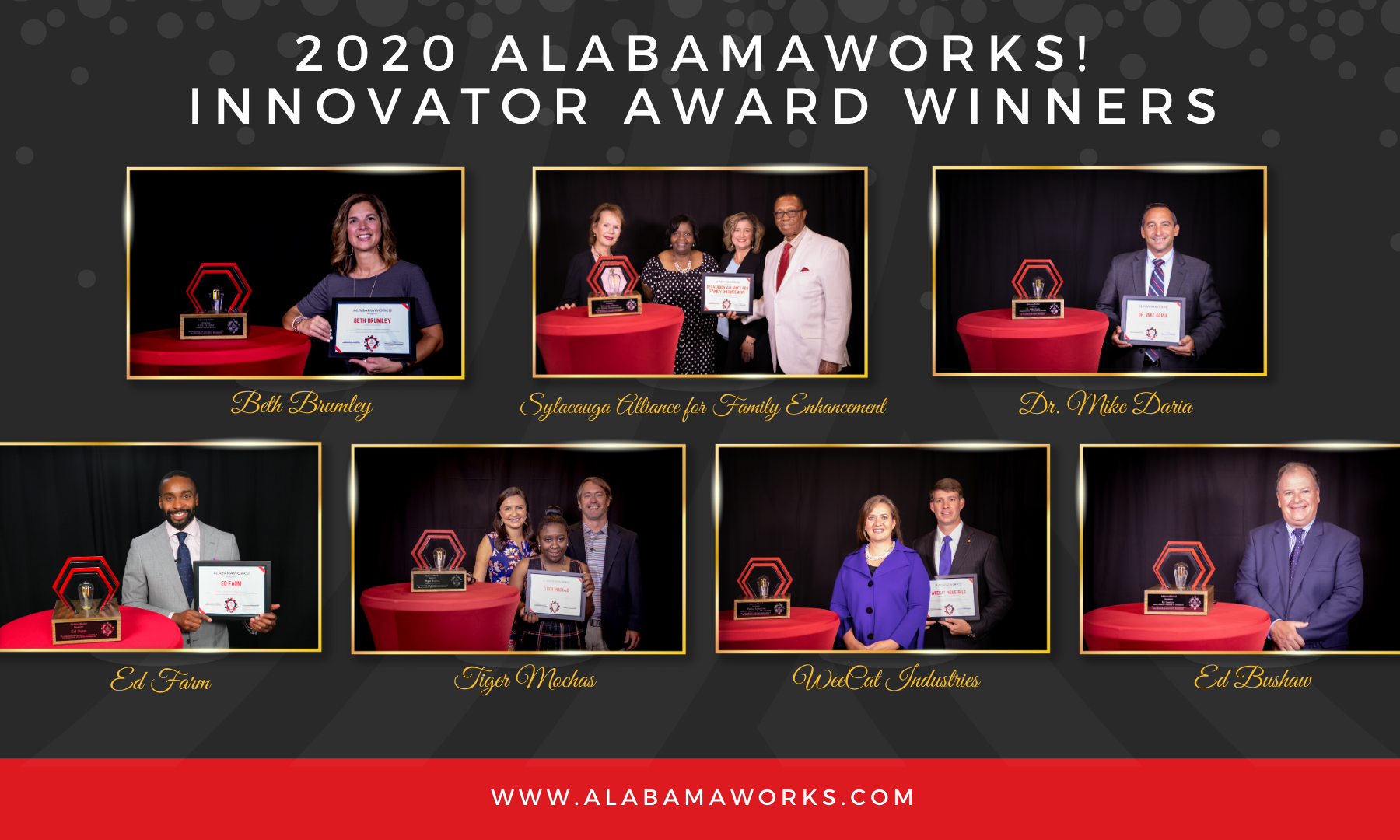 The inaugural AlabamaWorks! Innovator Awards were presented by Gov. Kay Ivey and Deputy Director of Commerce and AIDT Director Ed Castile Thursday during the AlabamaWorks! Virtual Conference.
The awards were developed to highlight people and programs across the state that take an innovative approach to solving workforce challenges and help advance Ivey's Success Plus attainment goal of adding 500,000 highly skilled workers by 2025.
At the time of the inception of the awards, Alabama was unaware of the impact COVID-19 would have on the workforce and although the attainment goal has not changed, our economic and workforce recovery post-COVID-19 will hinge on innovators like those recognized.
"The workforce challenges that we face today are not the same ones that we faced six months ago due to the COVID-19 pandemic that has completely reshaped the workforce landscape," said Gov. Kay Ivey. "The State of Alabama is relying on those who are leading the charge by implementing innovative solutions in their cities, counties and regions to further economic and workforce development."
The recipients are visionaries, outside-of-the-box thinkers and problem solvers. The programs test boundaries, explore new opportunities and reach deeper to bring about change. "It is important to recognize these leaders of innovation and to thank them for their hard work and dedication to the citizens, communities and industries of Alabama," said Ed Castile, deputy director of commerce and AIDT director. "Their innovative approach to workforce development will be key to opening doors, breaking barriers and propelling Alabamians forward."
The recipients of the first-ever AlabamaWorks Innovator Awards are as follows:
Region 1 – North AlabamaWorks – Beth Brumley, Colbert County Schools
Beth Brumley built the Health Science Program for Colbert County Schools from the ground up by using her experience in the healthcare field to provide critical, real-world skills to her students. She developed key relationships within the healthcare community to provide her students enhanced learning opportunities and exposure, which resulted in increased demand for program graduates. Beth was also named the 2020 National New Teacher of the Year through the Association for Career and Technical Education. By bridging the gap between education and employer, Beth has created a formula for success that positively impacts the workforce.
Region 2 – East AlabamaWorks – The Sylacauga Alliance for Family Enhancement (SAFE)
SAFE has been a model for supportive services to empower individuals and families while fostering positive and healthy development of the community for nearly 25 years. In their program, SAFE combines occupational and employability skills to help job seekers be ready to enter the workforce regardless of barriers they may have faced in the past. Their dedication to providing practical solutions to modern problems is a testament to their heart for service and passion for helping their community and region.
Region 3 – West AlabamaWorks – Dr. Mike Daria, Superintendent Tuscaloosa City Schools
Dr. Daria has played a crucial role in the success of West Alabama's workforce development by fostering important relationships between industry and education. His leadership has focused on increased Career Technical Education (CTE) enrollment, supporting local Worlds of Work events and the Educator Workforce Academy. Dr. Daria's emphasis on the importance of identifying career pathways for the students in his district and then providing viable opportunities for students to take those paths, make him invaluable to West Alabama.
Region 4 – Central Six AlabamaWorks – Ed Farm
Ed Farm is the signature program of TechAlabama that focuses on encouraging children and adults to discover and pursue STEM careers. Ed Farm has a vision for a world full of invention, led by citizens who have been equipped with the necessary tools to fill or create the careers of the future. Through equipping educators and communities with innovative tools, strategies and programs they are able to support active learning for all students. With three signature tracks, Ed Farm is poised to help increase educational equity and improve learning outcomes through technology all while preparing the future tech workforce.
Region 5 – Central AlabamaWorks – Tiger Mochas, Auburn City Schools
Tiger Mochas is a collaborative effort between special education students, FCCLA (Family, Career, and Community Leaders of America) members and peer volunteers at Auburn High School. This student-led organization is serving up a lot more than hot cups of coffee to their peers because through their work, students are provided meaningful, hands-on work experience that teaches important functional, social and daily living skills. Graduates of the program leave with not only work and employability skills, but in-demand soft skills that will help them succeed in life and work.
Region 6 – Southeast AlabamaWorks – WeeCat Industries
WeeCat Industries uses a simulated workplace model to meet the growing demand for a skilled workforce. WeeCat saw an opportunity to begin teaching work ethics and employability skills as early as preschool, and rose to the challenge. Their students clock into work, run an assembly line, fill orders, check invoices, meet production quota, interview for new positions and implement quality control all while earning a "paycheck" to be spent at the WeeCat Store before they can even spell the word "school". WeeCat Industries places invaluable skills at a crucial age in development which will shape the future of the workforce.
Region 7 – SAWDC AlabamaWorks – Ed Bushaw
Ed Bushaw with the South Baldwin Chamber of Commerce researched and developed initiatives to address the region's workforce supply to meet the needs of the growing hospitality and tourism industry in his region. His collaborative efforts with business and industry officials resulted in the development of the first Hospitality and Tourism registered apprenticeship program in Alabama. Apprentices receive classroom instruction as well as valuable real-world experience within the hospitality and tourism industry and finish the program with a credential that can be used to advance their career. Ed's ability to adapt to the needs of industry and implement programs that address those needs are vital to the continued success of southwest Alabama.