Alabama House OKs fantasy sports legalization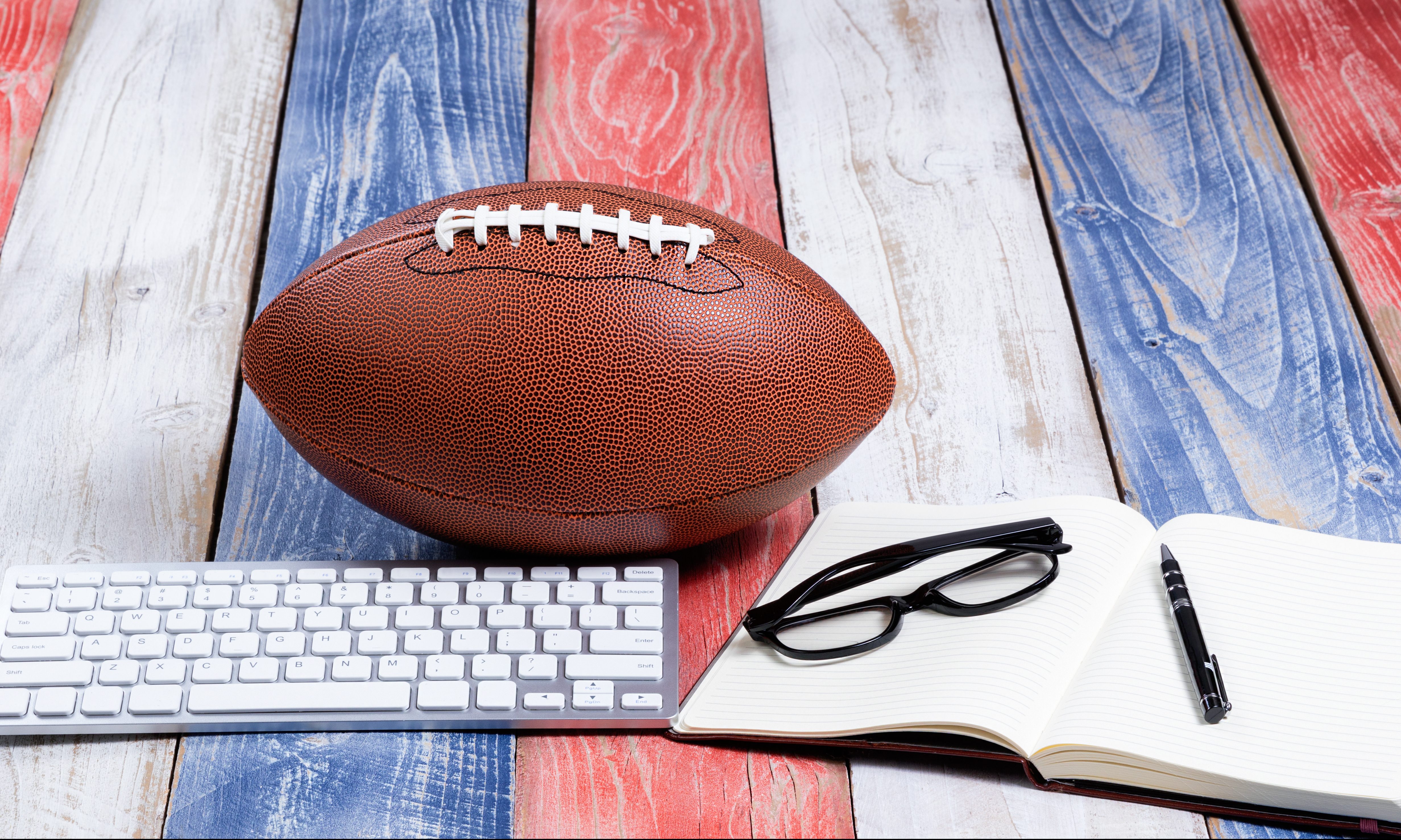 The Alabama House of Representatives passed a bill Wednesday legalizing fantasy sports contests in Alabama, including daily fantasy games.
HB361 is sponsored by State Rep. Kyle South, R-Fayette.
State Rep. Randall Shedd, R-Cullman, said this should be passed as a constitutional amendment.
South said fantasy sports contest are games of skills and are not games of chance. Gambling, games of chance, are forbidden by the Alabama Constitution. This bill clarifies that.
South said the two largest operators — Fan Duel and Draft Kings — pulled out of the state two years ago awaiting clarification from the Legislature after Alabama Attorney General Steve Marshall issued a memo stating that it was his opinion that fantasy sports contests are a form of gambling.
State Rep. David Standridge, R-Hayden, asked whether this is gambling or it not.
South said they are defining it as a game of skill.
"From my research we are definitely talking about gambling," Standridge said.
South said it is skill based.
Standridge said this should be handled by constitutional amendment.
South said this would bring revenues to the general fund.
"The general fund receipts are estimated at between $1.7 million and $4 million," South said.
Later in the debate, the bill was amended on the House floor to raise the taxes on fantasy sports contests from six percent to eight percent. That should increase the revenue by almost one third.
Standridge said the top-two fantasy sports operators are headquartered in New York and Boston and most of the multi-millions would go to New York or Boston.
"There are some consumer protections that are built into this," South said.
Standridge asked whether Fan Duel and Draft Kings are in sports betting?
South said they were in other states, but this clearly says that they cannot do that in Alabama.
"Most people play on a handheld device or a computer," South said.
"Why is there an age limit in this if it is not harmful?" asked State Rep. Jamie Kiel, R-Russellville.
"So in your bill it would be legal to do it on both amateur and professional sports, but not high school?" Kiel asked.
South said there were games for college sports as well as professional sports.
"We are in a pretty hot area for high school sports," Kiel said.
South said this bill prohibits fantasy contest on high school sports.
State Rep. Rich Wingo, R-Tuscaloosa, said every time someone would play this, they would have to submit a fee.
"The average entry fee into one of these games is $2," South said.
Wingo said if people pay a fee and can lose that fee in hopes of a gain, that is gambling.
South said under that definition, bass tournaments would be gambling, also.
"Do you want to outlaw the Bassmasters?" South asked.
"Last year, the attorney general said this was gambling," Wingo said. "Now that we are giving his office $85,000, he is silent, when he had a very strong opinion before."
"Players are prevented from participating," South said.
"I played professional football for seven years, and every year, the FBI came in and warned up about the dangers of gambling," Wingo said. "Replace the work bookie with operator."
"This is called the crack cocaine of gambling; you know why? It is accessible," Wingo said. "Even the CEO of Draft Kings, Jason Roberts, said it is Los Vegas online. The number-one addiction in the world is pornography, and that is because it is available."
State Rep. Tim Wadsworth, R-Arley, said fantasy contests is not gambling under the federal statute.
"This is another opportunity to take away from family time especially on college football days and NFL days," said State Rep. Danny Crawford, R-Athens. "Do you think this is going to take away too much time away from families? A lot of the problems we see in this country is the eroding of family values."
"What does online gambling bring to the state of Alabama?" Wingo asked. "What benefit does it bring? Why is this not a constitutional amendment?"
"This is how we are going to be remembered for: the body that legalized gambling," Wingo said. "I am asking you to do the right thing and set the bill aside."
"If that is correct, there are smarter people than me, and they will make that determination in a court case," South responded.
"I have got serious concerns about this," Standridge said. "Who is the regulator on this?"
"The Attorney General's Office," South answered.
Standridge quoted from the bill, "The Attorney General may not adopt rules or limiting or regulating the rules or administration of an individual fantasy contest."
"I am very uncomfortable saying that you are the regulator, and you can't regulate," Standridge said. "I propose an amendment striking that language."
South's motion to table Standridge's amendment passed 62 to 24.
"You say it is not gambling," said State Rep. Tommy Hanes, R-Scottsboro. "If you play fantasy tournaments, you put your money on the line and somebody wins and somebody loses. If you lose your money, how is that not gambling?"
HB361 passed the Alabama House of Representatives 74 to 22, with Democrats voting with the Republican majority against conservative Republicans.
Governor announces $200 million "Revive Plus" small business grant program
Revive Plus is the second wave of funding for organizations with 50 or fewer employees and will award grants of up to $20,000 for expenses.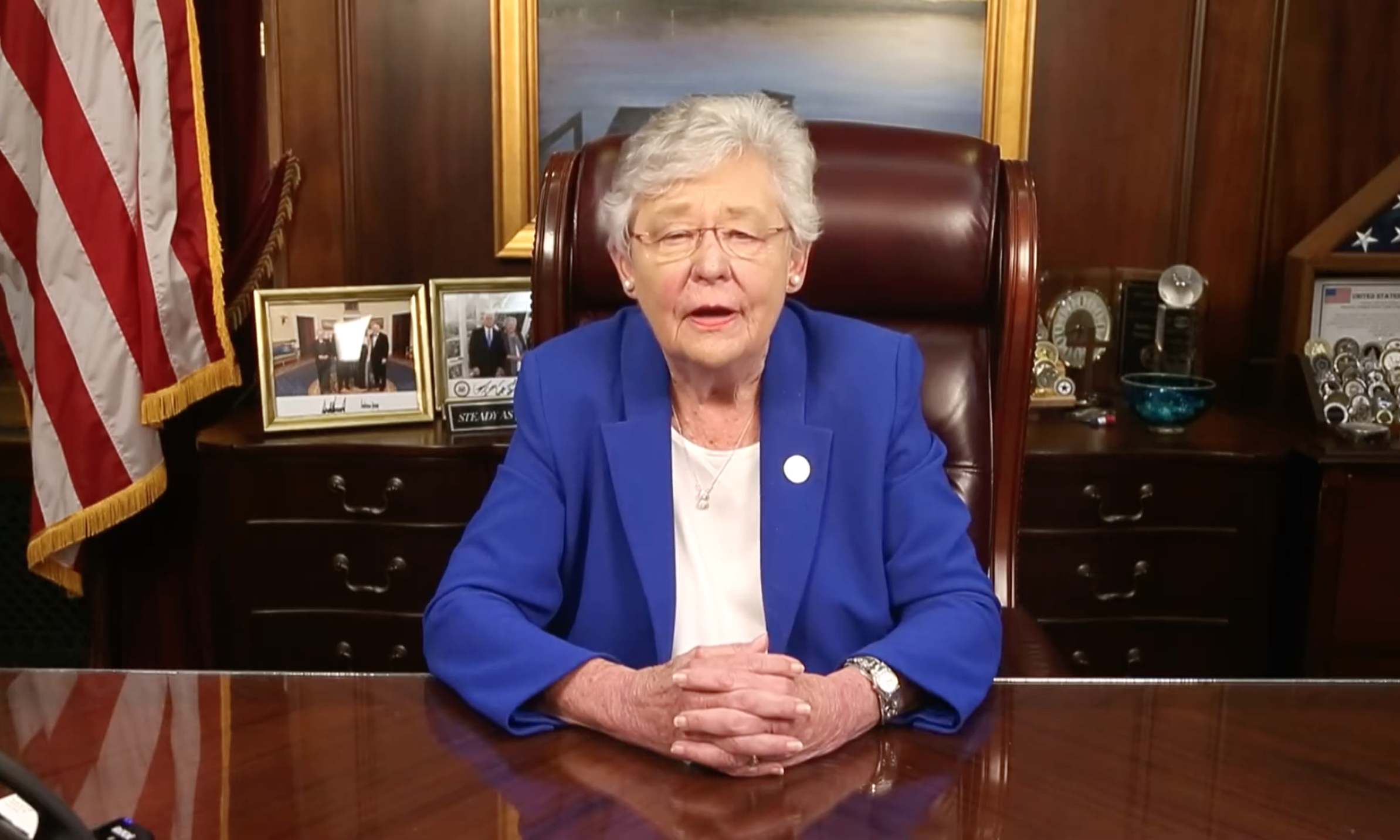 Gov. Kay Ivey on Wednesday announced Revive Plus, a $200 million grant program to support small businesses, non-profits and faith-based organizations in Alabama that have been impacted by COVID-19. Revive Plus is the second wave of funding for these organizations with 50 or fewer employees and will award grants of up to $20,000 for expenses they have incurred due to operational interruptions caused by the pandemic and related business closures.
"As the state has rolled out over $1 billion of the CARES Act monies to the individuals and businesses affected by COVID-19, it became evident the group most overwhelmingly hurt during the pandemic were the small 'mom and pop' shops," Ivey said. "A second round of assistance through Revive Plus will ensure that the small business owners who have borne the brunt of the downed economy can be made as whole as possible. As we head into the holiday season, my hope is that this will be welcome news for our businesses and help ease their burdens from what has been a very hard year."
Entities may receive up to $20,000 to reimburse qualifying expenses if they have not received federal assistance for the corresponding item they are claiming with the state of Alabama. The Revive Plus grant is in addition to any state of Alabama Coronavirus Relief Fund grant previously received, including the Revive Alabama Small Business, Non-Profit, Faith-Based, and Health Care Provider grants. There is no set cap on the number of entities that may be awarded a Revive Plus Grant. Grants will be awarded to qualifying applicants on a first-come, first-served basis until the funds are exhausted.
"The Revive Plus program is much needed in our small business economy," said Senate General Fund Chairman Greg Albritton, R-Atmore. "I commend Governor Ivey for taking this action, recapturing unspent dollars and using a proven program to bring economic relief to our small business owners."
Alabama received approximately $1.9 billion of CARES Act funding to respond to and mitigate the coronavirus pandemic. Alabama Act 2020-199 initially designated up to $300 million of the Coronavirus Relief Fund for individuals, businesses, non-profit and faith-based organizations directly impacted by the coronavirus pandemic. After the initial $100 million for small business that was reimbursed starting in July 2020, legislative leadership approved a second round of $200 million from allocations made to reimburse state government and from other grant programs that have ended with the full allocation unspent.
"This second round of funding for Alabama entities will provide much needed resources for our state's economy," said Senate Minority Leader Bobby Singleton, D-Greensboro. "I appreciate the governor and the Finance Department's work to ensure we utilize these funds to the benefit of our citizens."
Entities may access grant information and the grant application through the Coronavirus Relief Fund website. The application period for the Revive Plus Grant Program will open at noon, Nov. 23, 2020 and run through noon, Dec. 4, 2020.
"This is welcome news for small businesses, non-profits and faith-based organizations that are continuing to feel the adverse effects of the Covid-19 virus," said House General Fund Chairman Steve Clouse, R-Ozark. "Time is of the essence and I urge all qualified entities to apply as soon as possible beginning Monday, November 23rd."
A coalition of the Business Council of Alabama, the National Federation of Independent Business of Alabama (NFIB Alabama) and the Alabama Restaurant Association worked closely with the governor's office to revisit the grant program after the initial round of Revive Alabama reached the $100 million cap.
"Businesses throughout the state are working diligently to keep their employees and customers safe, all while ensuring commerce throughout Alabama continues to move," said Business Council of Alabama President and CEO Katie Britt. "Revive Plus will be essential in giving Alabama businesses access to the necessary and needed funding to keep their doors open and keep hard working Alabamians employed. Our broad coalition of businesses, associations and chambers commend Governor Ivey and her administration for putting these critical funds into the hands of businesses who need it most."
Qualifying entities must have been in business March 1, 2020, are currently in business and have a valid W-9 to apply for a Revive Plus Grant.