Ivey supports Marsh's school reform ending state's elected state school board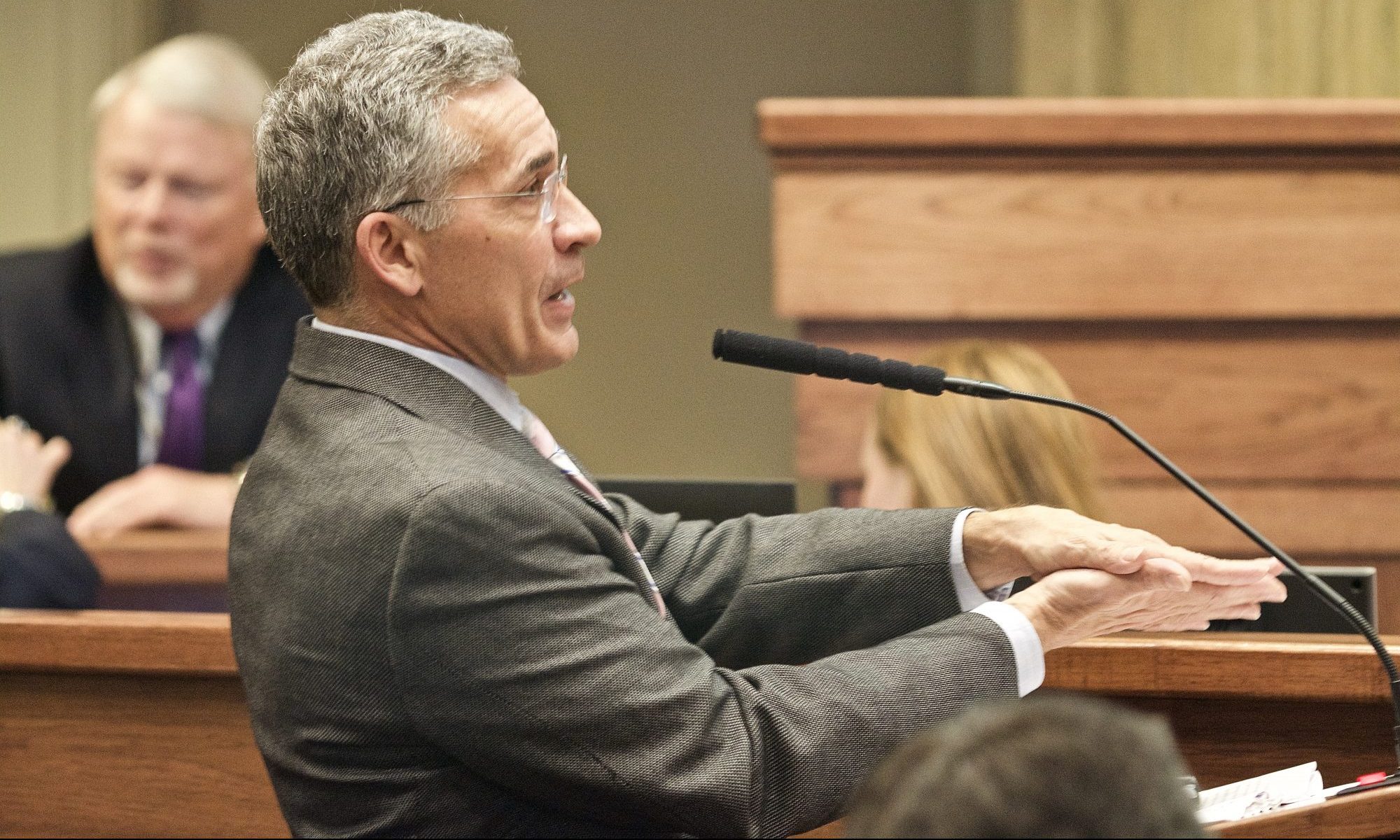 Alabama Gov. Kay Ivey delivered a letter to the State Board of Education Thursday announcing her support for a sweeping education reform proposal being filed by Senate President Pro Tempore Del Marsh, R-Anniston.
The bill would change the state's current elected State Board of Education to a commission appointed by the governor and confirmed by the Alabama Senate. Alabama is one of just six states that still has an elected state school board.
Marsh's bill is a statewide constitutional amendment that would have to receive supermajorities from both houses of the state Legislature and be approved by the people of Alabama.
Ivey has held conversations with each of the board members as well as the State Superintendent of Education Eric Mackey on this matter.
"Since day one, I have made it abundantly clear to the people of Alabama, our students and educators across the state that improving our education system is a top priority of mine as governor," Ivey said. "We can all agree that Alabama students should be given the opportunity for a quality education. Unfortunately, that is not happening today."
"Over the past year, I have met with every entity involved with public education in the state of Alabama," Marsh said. "Our current system is broken. We need systemic changes to our education system, and it starts at the top. We started looking at the states who have the highest-ranked education systems, and all of them have an appointed school board. Currently, one of the reasons that education is consistently the most pressing issue for most Alabamians is because our state school board is completely dysfunctional. We have had five state superintendents in three years. Our teachers and students are the ones who suffer from this the most. If the voters approve this plan, we will have more input from our local leaders, educators and superintendents."
"We have been listed at the bottom of just about every education ranking you can find," Ivey said. "We need education leaders and a structure that works in the best interest of our students. With this bold change, we will establish accountability and stability at the top, improving educational outcomes for all students across the state. Our students and teachers deserve much more from our educational system, and this constitutional amendment is a way forward for Alabama's future."
Recent rankings had Alabama public school students scoring as low as 50th in math and 46th in reading. In 2018, 28 Alabama public high schools did not have a single student that tested as "college ready" by the ACT.
"We must refuse to be complacent with our poor educational rankings," Ivey said. "I strongly urge members of the Alabama Legislature and people across the state to join me in supporting this bill."
In its current form, Marsh's bill would change the Alabama State School Board to the Alabama Commission on Elementary and Secondary Education. The new appointed board would consist of nine members with staggered terms of six years and would be term limited after two terms. The board would be appointed by the governor and confirmed by the Senate. It would be required to have the geographical, gender and racial diversity reflective of the public-school system in Alabama.
The constitutional amendment would also abolish the position of state superintendent. That position would be replaced by a secretary of elementary and secondary education. The secretary would be appointed by the commission and confirmed by the Senate.
Marsh said the states that are performing at the highest level all have governor-appointed boards, and all of Alabama's neighbors have governor-appointed school boards.
"I look forward to working with the governor and my colleagues in the Legislature as well as those with an interest in our education system to get this bill out for a vote of the people," Marsh said. "I also want to thank Gov. Ivey for her support. The taxpayers want more accountability, stability and improved schools across our state, and this is the best way to achieve that goal."
The state's educational rankings have plummeted since the state's flawed roll out of the Alabama College and Career Ready Standards that are aligned with Common Core. Marsh has introduced legislation that would replace the Common Core standards, standards he defended for several years. Marsh also was a defender of the state school board, but public school performance has continued to be pitiful with wide disparities between systems. Marsh's Common Core repeal bill has passed the Senate but has stalled in a committee in the House of Representatives.
The Legislature in the last quadrennium already took oversight of the two-year college system from the state school board and gave it to a new appointed board.
Print this piece