Shelby holds Defense Appropriations Committee meeting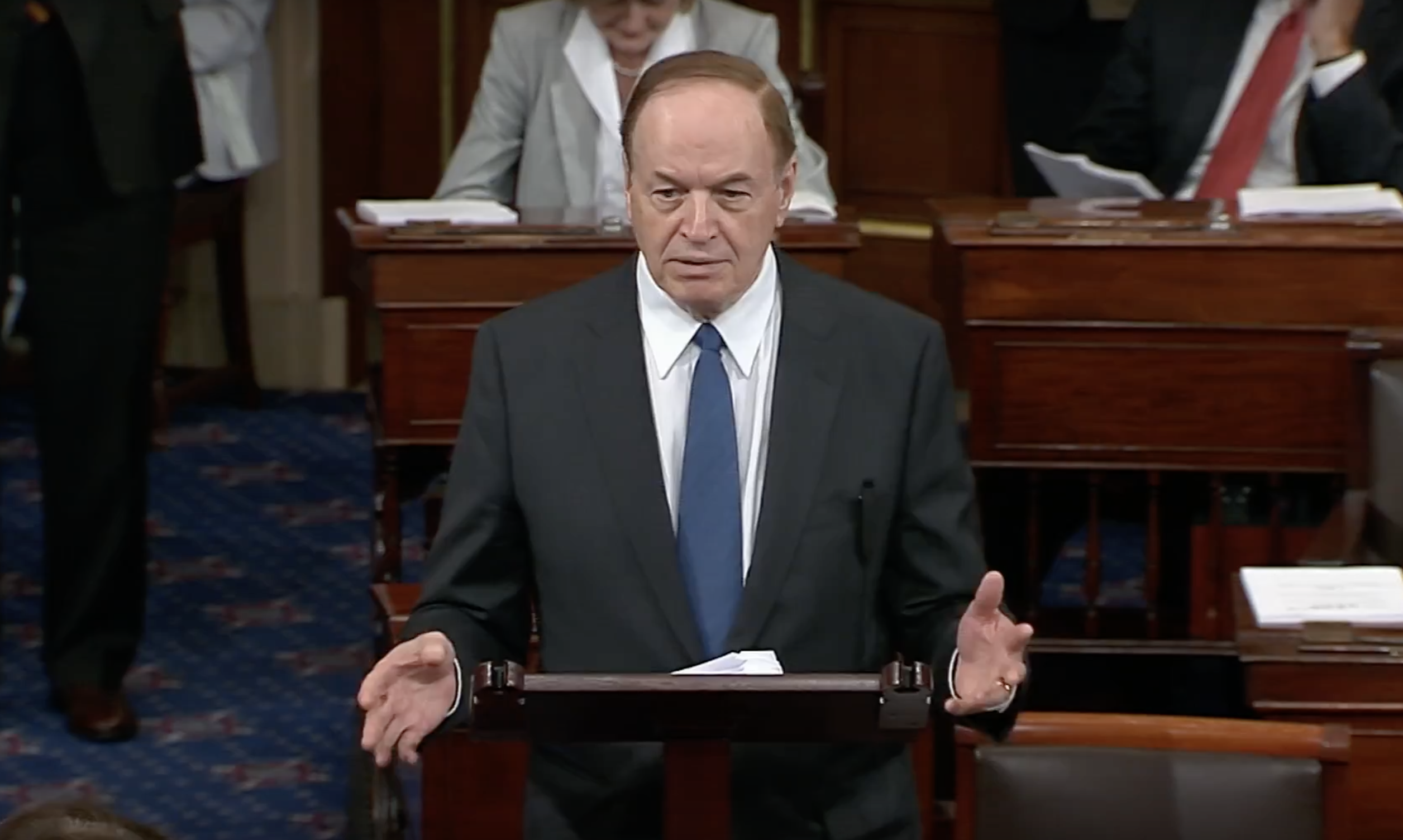 U.S. Sen. Richard Shelby, R-Alabama, conducted a subcommittee hearing Wednesday to review the Fiscal Year 2020 funding request and budget justification for the U.S. Department of Defense.
Acting Secretary of the Department of Defense Patrick Shanahan and Chairman of the Joint Chiefs of Staff General Joseph Dunford, Jr., USMC, testified before the subcommittee.
"This committee has already hosted hearings with the individual military services, and we have heard much about the implementation of the National Defense Strategy," Shelby said. "It has been repeatedly emphasized that the department is implementing a deliberate plan to address the changing, and in some ways new threats and challenges that are posed to our national security, including from near peer adversaries."
"I remain convinced that we must maintain a rate of progress that will protect the comparative military advantages that have underpinned our global military strategy for years," Shelby continued. "The world continues to be a complex and dangerous place, as we are reminded when we read the news; whether it is the ongoing humanitarian crisis at our southwest border, short-range missile launches from North Korea or the movement of the USS Abraham Lincoln carrier strike group toward the U.S. Central Command region in response to recent Iranian actions.
"I know that you both understand the magnitude of the challenges, and I look forward to your testimony this morning as we as we consider the appropriate funding level for the department in fiscal year 2020," Shelby stated.
The 2020 defense budget request includes the largest research, development, testing and evaluation budget in 70 years, double digit increases to investments in both space and cyber, modernization of the nuclear triad and missile defense capabilities, the largest shipbuilding request in 20 years when adjusted for inflation, an increase in total end strength by roughly 7,700 service members and a 3.1 percent pay increase to the uniformed military, the largest in a decade.
On Thursday, President Donald Trump nominated Shanahan as secretary of defense after serving as acting defense secretary for the last four months.
"I am honored by today's announcement of President Trump's intent to nominate," Shanahan said in a statement. "If confirmed by the Senate, I will continue the aggressive implementation of our National Defense Strategy. I remain committed to modernizing the force so our remarkable soldiers, sailors, airmen and marines have everything they need to keep our military lethal and our country safe."
Shelby is the chairman of the Senate Committee on Appropriations and its subcommittee on defense.
Mark McDaniel reappointed to NASA Human Exploration and Operations Advisory Committee
Congressman Mo Brooks, R-Huntsville, announced Thursday NASA administrator Jim Bridenstine's reappointment of Huntsville's Mark McDaniel to a two-year term on the Human Exploration and Operations Committee of the NASA Advisory Council.
Brooks initially recommended McDaniel in 2018 to Bridenstine. Bridenstine is a personal friend and former House colleague of Brooks. Brooks cited McDaniel's past record of exemplary service on the NASA Advisory Council. The NAC is NASA's highest civilian advisory board.
"Mark McDaniel has done an exemplary job advising NASA on its future missions as a member of NASA Advisory Council's Human Exploration and Operations Committee," Brooks said, praising the decision. "Mark's past service and qualifications make him an excellent choice for reappointment to another term on the committee. I congratulate Mark on his reappointment."
"I greatly appreciate my friend NASA Administrator Jim Bridenstine for his thoughtful consideration in reappointing Mark McDaniel," Brooks continued. "Jim's leadership at NASA has been exemplary, and I am glad he recognized Mark's contributions to this important NASA advisory committee."
"Mark McDaniel has been a dedicated member of the NAC for several years, and we look forward to him continuing to provide his expertise to the Committee," said Bridenstine. "As we prepare to go forward to the Moon and beyond, it is critical that NASA has top experts like Mark on our team. His wealth of knowledge is a great benefit to the Artemis program, as well as our mission to send human explorers to Mars."
"Congressman Mo Brooks has provided great leadership to our nation, state and NASA," McDaniel said. "I thank Congressman Brooks for recommending my reappointment to the NASA Advisory Council- Human Exploration and Operations Committee."
"I am confident that under the leadership of Administrator Jim Bridenstine and the tremendous team he has put together, our nation will put the first woman and next man on the Moon by 2024," McDaniel added. "Under Administrator Bridenstine's leadership NASA is setting the stage for human exploration of Mars and the heavens beyond."
Then-NASA administrator Daniel Goldin appointed McDaniel to the NASA Advisory Council in October 2000, and then-NASA administrator Sean O'Keefe reappointed McDaniel to the council in November 2002 and November 2004. During McDaniel's tenure on the NAC, President George W. Bush announced the "Moon, Mars, and Beyond Initiative," which set the nation on a more aggressive pace for space exploration.
On Jan. 26, 2007, McDaniel received the NASA Public Service Medal for his "Leadership and Council to America's Space Agency, his advocacy of Human Space Flight and Exploration and dedication to the Aerospace Community at large."
Brooks is in his fifth term representing Alabama's 5th Congressional District. NASA and its contractors are a major employer in the 5th District.