Brooks votes against disaster relief bill due to concerns over pork and other added items
Congressman Mo Brooks, R-Huntsville, voted "No" on HR2157, the disaster relief appropriations bill. HR2157 passed the U.S. House of Representatives 257-150. Brooks objected to all of the other things loaded into the disaster appropriation and what it would add to the debt.
"America's debt recently blew through the $22 trillion mark," Brooks said. "The Congressional Budget Office projects an $897 billion budget deficit for FY 2019 and a string of trillion dollar a year deficits that begin in FY 2022 and only end after America has slid into a debilitating insolvency and bankruptcy. Yet, today, the House of Representatives passed (without my vote) HR2157, a bill that includes $17.5 billion in new spending, all paid for with money America doesn't have, has to borrow to get and cannot afford to pay back."
"On top of all the financially irresponsible deficit spending, HR2157 contains a myriad of bad, Socialist Democrat policies unrelated to the purported purpose of the bill, disaster recovery, that cost American taxpayers roughly $2 billion," Representative Brooks added. "Instead of working with President (Donald) Trump to configure a bipartisan bill he will sign, Socialist Democrats rammed through this bill that is chock-full of non-disaster related spending. And, all this spending comes despite the Disaster Relief Fund (DRF) currently containing $29 billion, more than enough funds to cover the upfront disaster relief cost proposed by this legislation. Importantly, in another attempt to undermine the President's attempts to secure America's porous southern border, Socialist Democrats included a provision in the bill prohibiting any funds from going to border security."
Trump tweeted his opposition to the bill and urged Republicans to vote "No."
"House Republicans should not vote for the BAD DEMOCRAT Disaster Supplemental Bill which hurts our States, Farmers & Border Security," Trump tweeted. "Up for vote tomorrow. We want to do much better than this. All sides keep working and send a good BILL for immediate signing."
An earlier version of this passed in the House in January; but has gotten stalled in the Senate. The Trump administration and Democrats are divided over how much aid to give hurricane battered Puerto Rico among other things, including an effort by the President to get $4.5 billion in border security spending added to the bill. Since then, floods have ravaged the Midwest and tornadoes have battered the Southeast. The $19 billion bill includes aid for flood battered Midwestern farmers and money to rebuild military bases in Florida that were hit by a hurricane last year.
The bill passed the House by a vote of 257 to 150 with 34 Republicans voting with the Democrats.
Congressman Mo Brooks is presently serving his fifth term representing Alabama's Fifth Congressional District.
Print this piece
Lawmaker files bill to ban treatments for transgender kids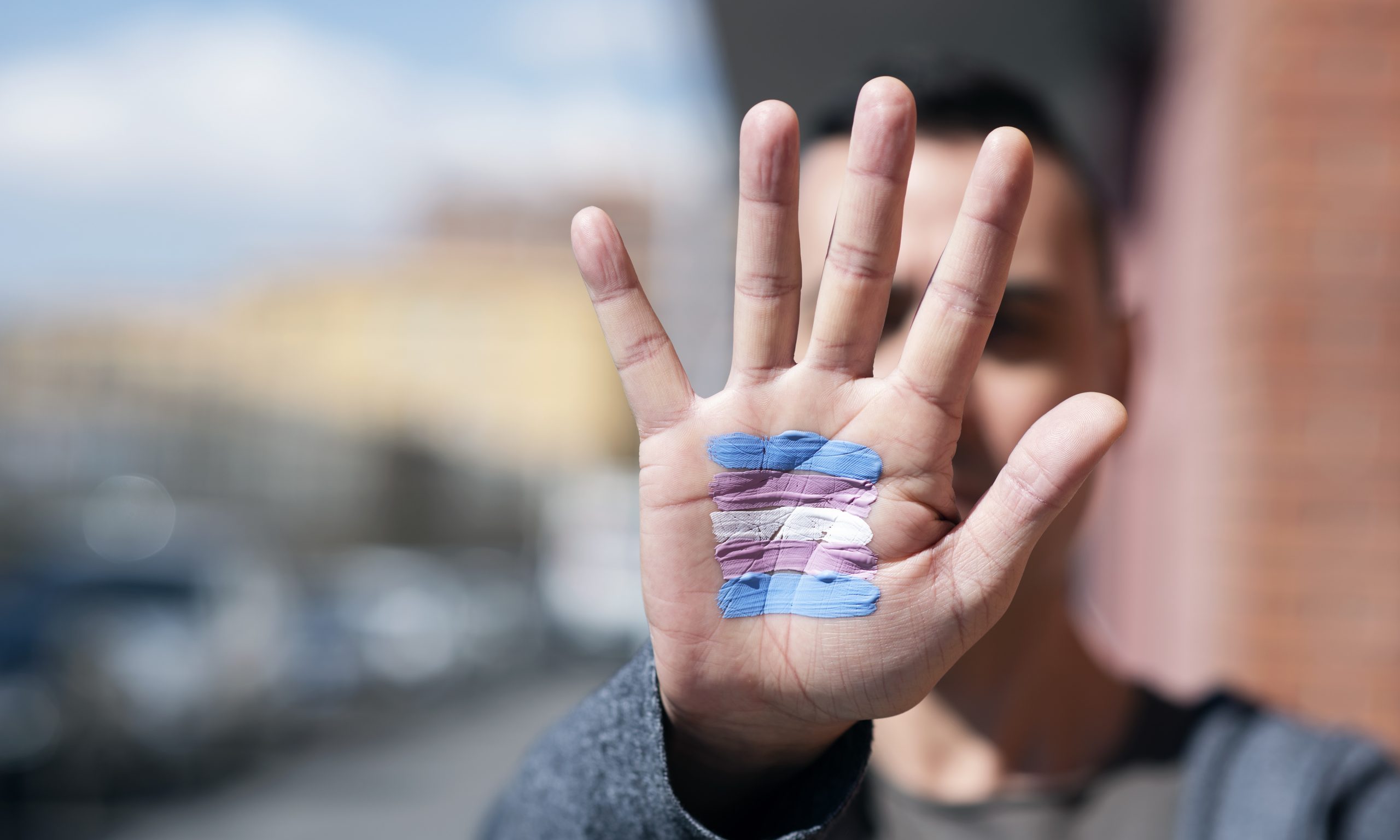 Republican Wes Allen, R-Troy, filed a bill to prevent doctors from providing hormone replacement therapy or puberty suppressing drugs to people younger than 19 who identify as transgender.
HB303, the Alabama Vulnerable Child Compassion and Protection Act,  would make it a Class C felony, punishable by up to 10 years in prison, for doctors to prescribe puberty-blocking medications or opposite gender hormones to minors. Allen's legislation would also ban hysterectomy, mastectomy or castration surgeries from being performed on minors.
"I was shocked when I found out doctors in Alabama were prescribing these types of drugs to children," Allen said in a news release. "This is something you hear about happening in California or New York but it is happening right here in Alabama and it's time we put a stop to that practice."
Allen said that children experiencing gender dysphoria are struggling with a psychological disorder and that they need therapeutic treatment from mental health professionals instead of medical intervention that would leave their bodies "permanently mutilated." 
"These children are suffering from a psychological disorder, just as someone who is suffering with bipolar disorder or schizophrenia but we treat those patients and try to help them. We should treat these psychological disorders as well."
In 2018, a policy statement from the American Academy of Pediatrics (AAP) said that:
"Transgender identities and diverse gender expressions do not constitute a mental disorder; 

Variations in gender identity and expression are normal aspects of human diversity, and binary definitions of gender do not always reflect emerging gender identities; 

Gender identity evolves as an interplay of biology, development, socialization, and culture; and

If a mental health issue exists, it most often stems from stigma and negative experiences rather than being intrinsic to the child"
The World Health Organization (WHO) announced in 2018 that it was removing "gender identity disorder" from its global manual of diagnoses and reclassify "gender identity disorder" as "gender incongruence," which is now listed under the sexual health chapter rather than the mental disorders chapter. 
In a 2018 interview, Dr. Lale Say, a reproductive health expert at the WHO, said that gender incongruence was removed from the list of mental health disorders because "we had a better understanding that this was not actually a mental health condition and leaving it there was causing stigma. So in order to reduce the stigma, while also ensuring access to necessary health interventions, this was placed in a different chapter."
In 2012, the American Psychiatric Association revised the Diagnostic and Statistical Manual of Mental Disorders (DSM) to remove the term "gender identity disorder" from the manual and add the term "gender dysphoria."
Allen's bill will be considered by the Alabama House of Representatives in the coming weeks.
Print this piece