Zeigler starts Facebook group opposing toll charges on new I-10 Bayway bridge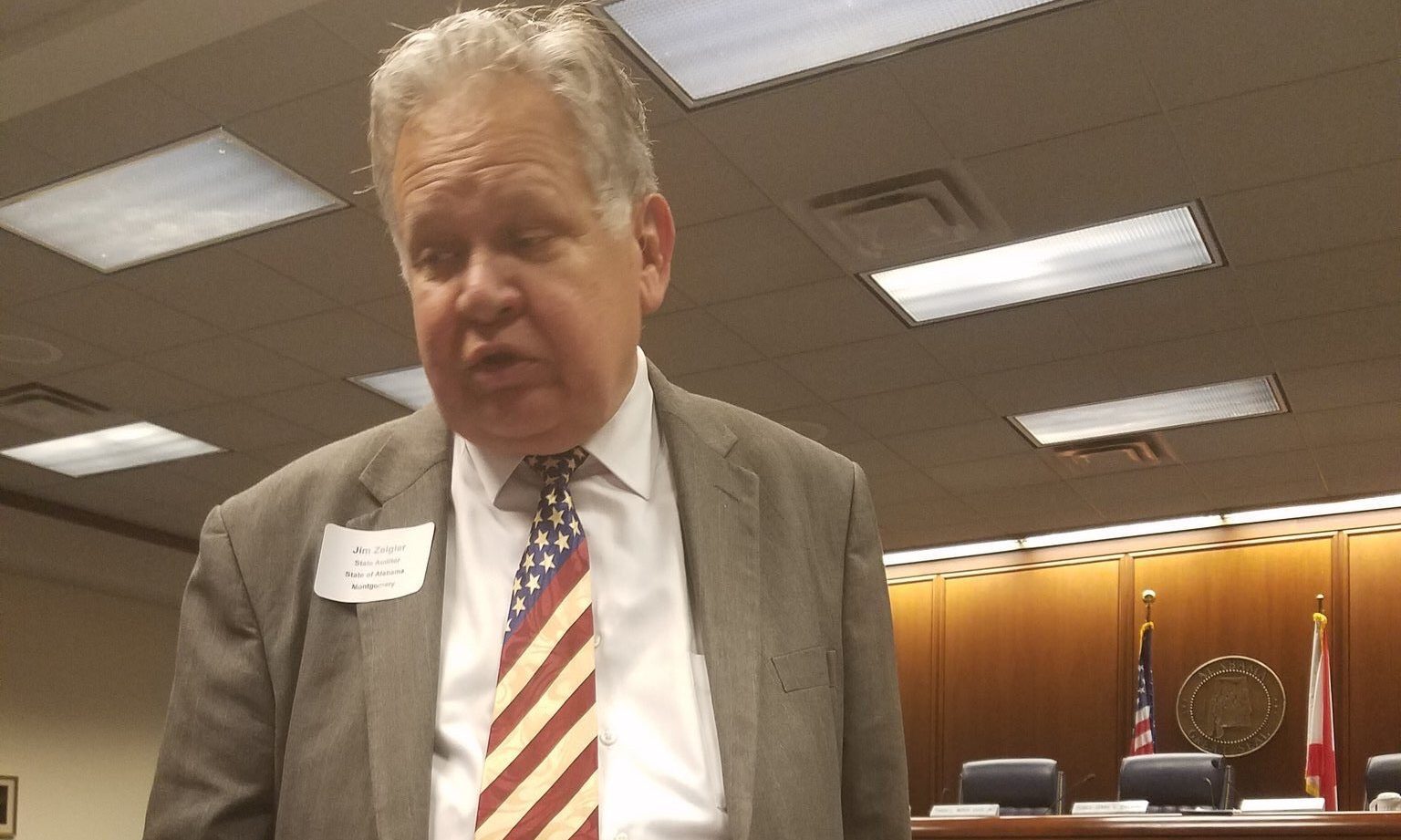 State fuel taxes will rise on Oct. 1, but motorists visiting the greater Mobile area may also experience tolls to use the new I-10 Mobile Bay bridge under a proposal by the Alabama Department of Transportation. ALDOT has proposed a toll charge of $3 to $6 each way to fund the new bay bridge and expanded I-10.
State Auditor Jim Zeigler says the proposed tolls are "irresponsible and economically dangerous." On Sunday, Zeigler created a Facebook group to wage a campaign against the toll charges. The page is named, "Block the Mobile BayWay Toll."
"The proposal to charge folks $2,500 a year (or more) to cross the Mobile BayWay is irresponsible and economically dangerous," Zeigler said in a statement. "$6 to $12 a day is a severe burden. The site "Block the Mobile BayWay Toll" is your campaign headquarters. Join this site and spread the word to others. We will post steps to help block the toll."The proposal for a new I-10 bridge is supposed to solve safety problems at the I-10 tunnels that go under the Mobile River and relieve traffic congestion.
ALDOT is accepting public comments on the proposal online.
Zeigler posted this information on the new Facebook site:
Zeigler says that he is researching options to pay for the bridge without a toll.
Zeigler promises that he will submit that research before the May 23 comment deadline.
"There is no way I can forget to get this done. May 23rd is my birthday," Zeigler added.
Zeigler's Facebook campaign quickly signed up over 100 members.
According to ALDOT, "The Mobile Bridge and Bayway will use all-electronic tolling  – allowing drivers to travel through the facilities without stopping to physically pay a toll. Electronic toll gantries will span the roadway and initiate the toll collection process via transponder or license plate image. Drivers are encouraged to maintain normal travel speeds. With no toll booths, there is no stopping."
"A public private partnership (P3) provides up-front funding for projects like the Mobile River Bridge and Bayway and helps bring them to reality," ALDOT explained on their webpage. "Tolling is often used in P3 projects to help the private partner support ongoing operations and maintenance to improve and ensure the flow of traffic and support the goal of congestion mitigation. A P3 delivers innovation, efficiencies and design excellence. Forming a P3 allows ALDOT to use private sector technical, managerial and financial resources to build the project and achieve-long term objectives like increasing capacity and facilitating free flowing traffic. Tolling provides funds to make costly improvements to the regional transportation infrastructure efficiently."
"ALDOT is dedicated to researching and studying all facets of the project to determine toll rates," ALDOT writes. "ALDOT brought together industry experts to study toll rates for the project. Factors influencing toll rates include traffic volumes; existing travel conditions; forecasted travel conditions; and costs for construction, operations and maintenance. ALDOT is exploring frequent user discounts and will maintain free alternative routes, which include the Causeway, Bankhead Tunnel and Cochrane-Africatown Bridge."
Zeigler was easily re-elected in November and is term limited from running again for Auditor. He has formed an exploratory committee to study running for U.S. Senate in 2020. Congressman Bradley Byrne, R-Montrose, former Auburn football coach Tommy Tuberville and businessman and former televangelist Stanley Adair have also announced that they are running for the Republican nomination for U.S. Senate. Senator Doug Jones (D) has expressed confidence that he will defeat any Republican challenger.
Print this piece
Five patients with COVID-19 have died at EAMC hospital in Opelika
UPDATE: East Alabama Medical Center said Sunday that its death toll has increased to six.
Death toll at East Alabama Medical Center increases to 6
The number of patients who have died from COVID-19 at East Alabama Medical Center in Opelika since Friday has increased to six, the hospital said in a statement Sunday.
---
Five patients who were being treated for COVID-19 at East Alabama Medical Center in Opelika, Alabama, have died since Friday, the hospital said in a statement Saturday.
"Our hospital family expresses its collective condolences to the families of these five patients," said Laura Grill, EAMC President and CEO.  "As everyone knows, this virus has taken a toll on our nation and world, and our community is not exempt from that. Our hearts and prayers are with these families at this very difficult time."
Three of the patients were from Chambers County and two were from Lee County. The Alabama Department of Public Health is still investigating the deaths and has not updated their website to reflect them.
Hospital officials and ADPH are working through the process for official state determination before adding them to the COVID-19 death count.
"The ICU staff, respiratory therapists and physicians who worked most closely with these patients are especially struggling and we ask that the community lift them up today just as they have been lifting up our whole organization the past two weeks," Grill said.
EAMC is currently treating 19 patients hospitalized with a confirmed COVID-19 diagnosis. Five patients who were previously hospitalized with COVID-19 have been discharged. There are 22 patients who are currently hospitalized at EAMC with suspected COVID-19.
The number of hospitalized patients has more than doubled from seven on Tuesday. It anticipates more.
The county had at least 56 confirmed cases of COVID-19 by Saturday afternoon, more per capita than Jefferson County, Shelby County and Madison County. That number has also continued to grow. To the north, Chambers County, which falls under EAMC's service area, has the most cases per capita in the state, meaning there are more confirmed cases per person than any other county. That county's total stands at 17.
Many of the patients who have tested positive, according to EAMC, had a common "last public setting" in church services.
"While there are no absolute patterns among the confirmed cases in Lee County, one nugget of information does stand out a little—the last public setting for a sizable number of them was at church," East Alabama Medical Center said in a statement Friday night.  "Not at one church, or churches in one town, but at church in general."
The hospital has urged churches to move online and cancel in-person services. Some churches have continued to meet, as recently as last Sunday, despite "social distancing" directives from the Alabama Department of Public Health that prohibited non-work gatherings of 25 or more people.
EAMC is urging the public to act as if they are under a "shelter-in-place" at home order, as the state has so far refused to issue such a directive.
"EAMC is asking everyone to shelter in place at home," the hospital said in a statement Friday night. "Sheltering in place means you stay at home with immediate family members only and should not leave your home except for essential activities such as food, medical care, or work. You should not host gatherings of people outside of your immediate family. You should also maintain a 6-foot distance from other people as much as possible, wash your hands frequently for at least 20 seconds each time, and frequently disinfect high-touch surfaces."
It's also asking businesses that have access to personal protective equipment like gowns, masks, latex gloves and hand sanitizer to bring those items to a collection site outside of EAMC's main lobby. The site is open from 9 a.m. to 4 p.m. on weekdays.
This story is developing and will be updated.
Print this piece