Sewell attends congressional field hearing in Birmingham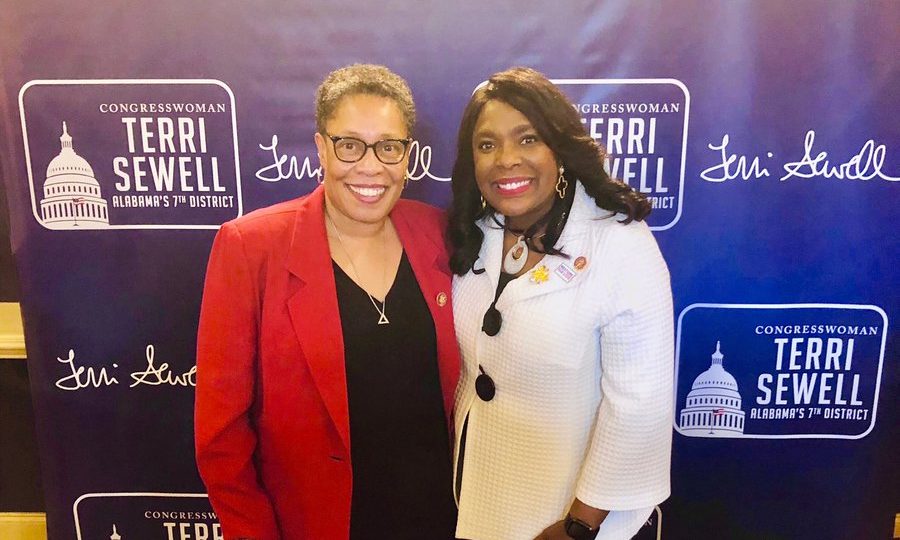 A congressional hearing was held in Birmingham Monday investigating reports of voter suppression. Congresswoman Terri Sewell, D-Selma, joined members of the House Administrative Subcommittee on Elections at an official meeting in Birmingham's City Council Chambers as they heard from voting rights activists.
Two members of the House of Representatives joined Sewell for a field hearing in Birmingham after a series of stops in North Dakota, Brownsville, Texas and other places.
"This is a very important issue," said Birmingham Mayor Randall Woodfin to the committee. "I thank you for taking on this issue."
The hearing was chaired by Congresswoman Marcia Fudge, D-Ohio, the chair of the House Elections Committee. Fudge said that six years after the landmark U.S. Supreme Court decision Shelby v. Holder, several states, including Alabama, have made it harder to vote.
"Alabama has been slow to restore the voting rights of felons," Fudge said.
She was also critical of Alabama's photo ID law.
"This is not a political rally," said Congressman George Kenneth "G.K" Butterfield, D-North Carolina. "This is an official congressional hearing of the U.S. House of Representatives."
"The 1965 Voting Rights Act — it was a very powerful piece of legislation," Butterfield said. "It eliminated the literacy test and gave minority groups a right to bring suit. Section five, the preclearance section was limited to several Southern states. Alabama was one of those."
"Southern elected officials have resisted Section 5 for generations, but we always prevailed until Shelby versus Holder," Butterfield said. "That is why we are here today, to gather evidence."
Justice Roberts ruled that the formula for Section 5 was outdated. We are going to decide how to build Section 5. He said this is not just a feel good exercise; they are building evidence.
"We are under siege in this country," Fudge said.
"We need federal oversight in the state of Alabama," Sewell said in her closing statement. "You learned today that Alabama has a more restrictive voter ID law now than it did before the Shelby v. Holder case. You learned today that the problem disproportionately affects minorities, rural communities, the elderly and the disabled. … The cost of freedom, we know, is never free. It is paid by those who have fought for this right that we have and for us to sit where we sit in Congress to do the right thing."
Former Congressman Earl Hilliard Sr., D-Birmingham, was there. He was the first African-American to serve in Congress from Alabama since the Reconstruction era. Federal Judge Hugh Clemons also attended the event.
"What we have seen with the Shelby decision is a rolling back of voting rights," Fudge said. "People have a right to know what happened across this country due to Shelby v. Holder."
"It seem innocuous that you have to show a photo ID to vote, but the disabled used to be able to show a social security card." Fudge said. "It is unfortunate that we are making it harder to vote in Alabama."
Calera City Councilmember Earnest Montgomery addressed the committee.
Montgomery was at the center of a battle between Calera and later Shelby County with former President Barack Obama administration's Justice Department Civil Rights Division. Calera said they could not draw a majority-minority council district.  The DOJ disputed that and cited the city for annexations of majority white, new subdivisions. The challenge of the preclearance section went all the way to the U.S. Supreme Court leading to a Shelby County win in the landmark Shelby County v. Eric Holder ruling.
"Our government must commit to assuring that every citizen be included, every barrier destroyed, every election, from our local schools all the way to our federal elections, be fair," Montgomery said. "I hope our elected leaders in Washington, D.C. can come up with some solution to protect every person's right to vote by some formula or preclearance. For we all know, it has been said that one ounce of prevention is more valuable than a pound of cure."
"I was elected in 2010," Montgomery said. "Like many of my friends and associates, I knew very little about the Voting Rights Act of 1965. I learned about the states and jurisdictions that were covered and why. I could clearly understand how after Reconstruction had ended and how it disenfranchised African-Americans."
Montgomery said he has had not problems in Shelby County since Shelby v. Holder, but it has been a little more challenging in other places. He said the light has shined on Shelby County and the city of Calera.
"I have been litigating voting rates issues for years," said Voting rights attorney James Blackshear.
"Blacks constitute 26 percent of the population," Blackshear said. "Latinos are 4 percent of the population. … Alabama's motto has been, 'We dare defend our rights. Throughout history, Alabama has used its states rights to defend white supremacism."
"Immediately after Shelby County v. Holder was handed down, Alabama proceeded to implement and enact new racially discriminatory restrictions on the ability of its citizens to register and vote, including a photo ID law, closure of driver license offices in the Black Belt and a request for authorization to require proof of citizenship in the federal voter registration form," Blackshear said. "At least 66 polling places have been closed, and the city of Evergreen in Conecuh County has been bailed in under Section 3c of the VRA following litigation challenging a number of discriminatory voting practices."
"What still remains is what I call the architecture of white supremacism," Blackshear said. "That is embedded in the 1901 Constitution."
"The purpose of the convention was to establish white supremacy in the state," Blackshear testified. "The state of Alabama has taken as much advantage of Shelby County v. Holder to reclaim as much of that architecture as possible."
Jenny Carroll is the chair of the Alabama State Advisory Committee to the U.S. Commission on Civil Rights.
"The days of a sheriff standing in the doorway of the polling place may be a thing of the past, but current voting regulations may produce the same effect on minority and poor populations in our state," Carroll said. "The method may be softer, more subtle, but the results are exactly the same."
"From voter identification laws to curtailed polling places to limited polling hours to lack of early voting to no-excuse absentee balloting, Alabama election laws disproportionately affect the voters in our state even as they claim to improve election integrity," Carroll continued. "Such laws create barriers to voting in their reliance on either a one-size-fits-all notion of Alabama voters in which every citizen interested in casting a ballot has access to the required identification and documentation, transportation and the resources necessary to realize the right to vote, or they rely on the noting that small impediments to voting are tolerable."
"I don't understand why they purge an inactive voter," Butterfield said. "An inactive voter has as much right not to vote as they do to vote."
"How much would it cost to sue if your voting place was moved?" Butterfield asked.
"Hundreds of thousands of dollars," Blackshear answered.
"I have got four cases going on right now," Blackshear said. "Those cases are brought with the aid of the ACLU and the SEIU. Those organizations are needed to bring the resources forward just to get a case started."
"The greatest democracy in the world must not regress," Fudge said. "We must recognize our faults and continue to move forward; we must progress."
"When the SCOTUS handed down its decision in 2013 in the Shelby v. Holder case, Alabama legislators worked extremely hard to ensure that it is more difficult to vote and register to vote," said Alabama NAACP President Benard Simelton. "First and foremost, Alabama implemented the photo ID law. That ID law prohibited lots of individuals from being able to vote. It is estimated that at that particular time, there were approximately 118,000 people who were immediately disenfranchised because they didn't have the photo ID required."
Nancy Abudu is the deputy legal director for voting rights at the Southern Poverty Law Center.
"We see that as a result of this voter ID law, people continue to be disparately impacted, and those individuals, by coincidence, happen to be voters of color and low-income individuals, which results in depressing voter participation in the state," Abudu told the committee.
Scott Douglas is the executive director of Greater Birmingham Ministries.
"Money is obviously a burden, by definition, for low-income people," Douglas said. "Even obtaining the 'free' state-issued photo ID requires people to draw on scarce funds to compile the underlying documents. The list of accepted documents required to obtain a voter ID card is limited and includes, for example, a birth certificate, hospital record, census record, military record, Medicare or Medicaid document, social security document, certificate of citizenship or official school record or transcript. Many of these must be requested from a government agency and may include a fee. … Alabama's photo ID law is the new poll tax, but the reason for its existence is the same as the old one."
Isabel Rubio is the executive director of the Hispanic Interest Coalition of Alabama.
"The legislation that we have seen, the attitudes and the environment here is explicitly geared at continuing to oppress, marginalize and further alienate people who want to be included in our community and who make really important contributions every day," Rubio said.
Rubio mentioned HB56, the state's anti-illegal immigration bill that was designed to encourage undocumented immigrants to "self-deport."
Sewell has introduced legislation earlier this year to restore the Voting Rights Act of 1965 by developing a modern-day formula to determine which states must preclear election changes with the Department of Justice.
To see a video of Sewell speaking to the subcommittee:
Print this piece
Sewell, Rogers vote for bipartisan bills to improve Paycheck Protection Program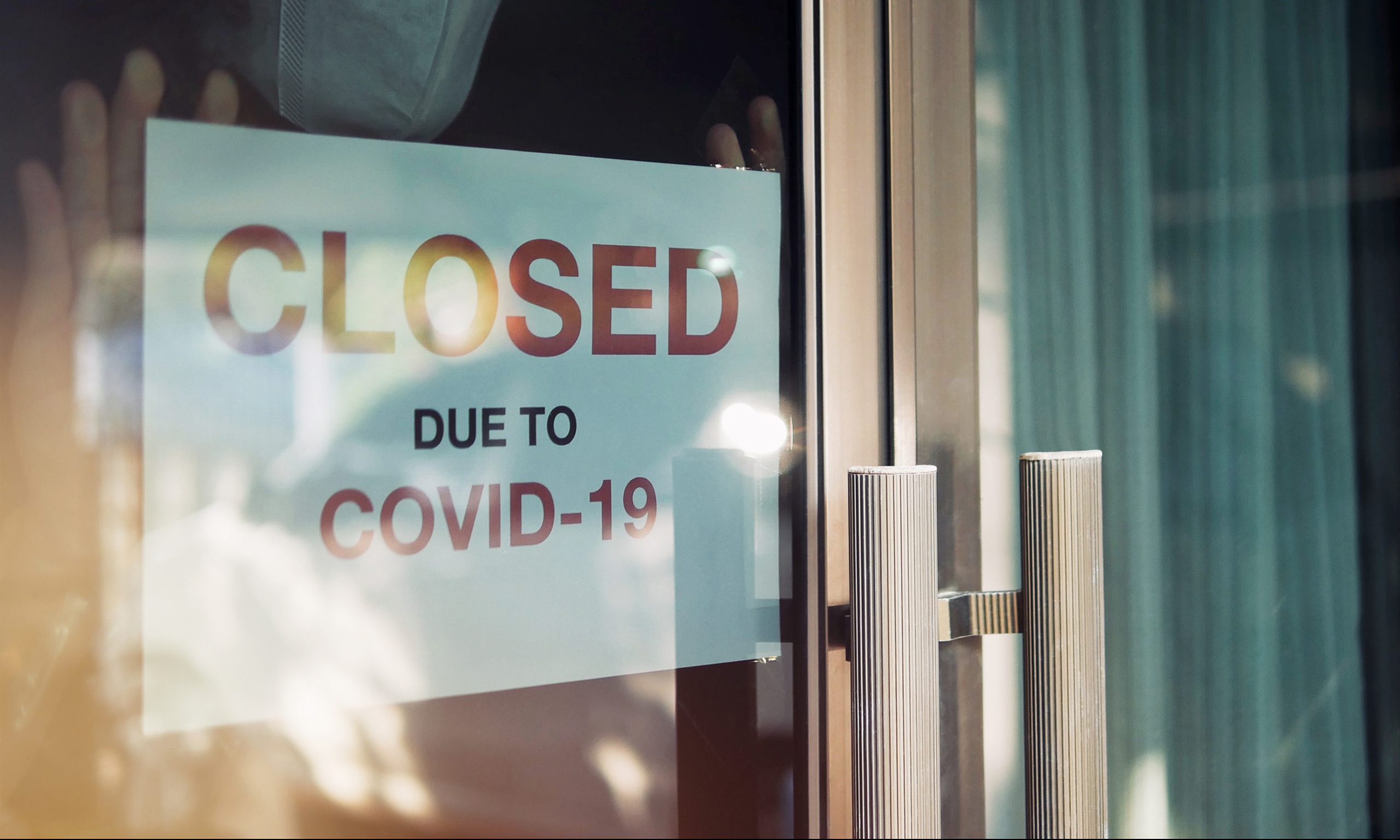 U.S. Reps. Terri Sewell, D-Selma, and Mike Rogers, R-Saks, voted in favor of a bipartisan bill aimed at improving the Paycheck Protection Program, dubbed the Payroll Protection Program Flexibility Act.
"The Paycheck Protection Program has been a lifeline for tens of thousands of Alabama businesses, but there are still too many small businesses that have been unable to access necessary resources because of the program's strict stipulations," Sewell said.
Sewell said many small businesses have not applied despite their urgent need because they do not believe they can meet current standards, and many are afraid to use the money because of the program's strict requirements.
"The bills the House passed today would both make the PPP program more flexible so it can reach more small businesses in need, and also increase the program's transparency to ensure funding is going to main street businesses that need support the most," Sewell said.
Rogers said he was pleased the act passed the House.
"The bill will add more flexibility to these loans to help small businesses even more," he said. "It will extend the loan forgiveness period, allow businesses that receive forgiveness to also receive payroll tax deferment and will allow businesses to spend different amounts on payroll costs and mortgage, rent, and other expenses. I hope these modifications will further help our small businesses that are the heartbeat of our local economies."
According to the U.S. Small Business Administration, more than 60,000 Paycheck Protection Program loans have been issued to small businesses in Alabama with each recipient receiving an average PPP loan of about $100,000.
According to Sewell's office, the new bill would provide needed flexibility to the Paycheck Protection Program — originally created by Congress in the CARES Act in April — in order to make this key program functional for the small businesses that need it the most.
Sewell's office provided a lengthy explanation of what the legislation does:
Under the current Paycheck Protection Program, the PPP loan converts to a grant as long as the small business uses the loan within eight weeks of the CARES Act enactment – that is, by June 30 – and uses at least 75 percent of the loan proceeds on payroll and the rest for such necessary expenses as rent, mortgage interest, and utilities. Many small businesses, particularly very small businesses, have reported that, with these restrictions, the loans do not meet their needs.
The bill makes the PPP program more flexible in the following key ways, in order to make it more accessible and usable for the vulnerable small businesses that need it the most:
Allowing loan forgiveness for expenses beyond the 8-week covered period to 24 weeks and extending the rehiring deadline. Back in March, the PPP program was established as an eight-week program, ending on June 30. However, it is clear that the economic effects of the pandemic will impact small businesses long past June 30. The current eight-week timeline does not work for local businesses that could only very recently have customers and those that are only allowed to open with very heavy restrictions. Small businesses need the flexibility to spread the loan proceeds over the full course of the crisis, until demand returns.
Increasing the current limitation on the use of loan proceeds for nonpayroll expenses from 25 percent to 40 percent. Currently, under regulations issued by the Trump Administration, the PPP loans require that no more than 25 percent of loan proceeds can be spent on non-payroll expenses such as rent, mortgage interest, and utilities. This limitation has prevented many small businesses, such as independent restaurants, from applying to the program because their rent is significantly more than 25 percent of their monthly expenses. The 40 percent limitation in this bill is much more realistic.
Extending the program from June 30 to December 31. By ensuring the PPP program will operate for 24 weeks, rather than only eight, this bill will ensure that many more truly small businesses will be able to take advantage of the program.
Extending loan terms from two years to five years. According to the American Hotel and Lodging Association, full recovery for that industry following both the September 11, 2001 terrorist attacks and the 2008 recession took more than two full years. This was also true for many other industries. If the past is any indication of the future, it will take many businesses more than two years to achieve sufficient revenues to pay back the loan.
Ensuring full access to payroll tax deferment for businesses that take PPP loans. The purpose of PPP and the payroll tax deferment was to provide businesses with liquidity to weather the crisis. Receiving both should not be considered double-dipping. Businesses need access to both sources of cash flow to survive.
The Payroll Protection Program Flexibility Act passed on a 417 to 1 vote. Alabama Congressmembers Bradley Byrne, Mo Brooks, Robert Aderholt, Martha Roby, and Gary Palmer also voted for the legislation. It now heads to the Senate for their consideration.
Rogers represents Alabama's 3rd Congressional District. Sewell represents Alabama's 7th Congressional District.
Print this piece