We have enough oil and natural gas to last over 120 years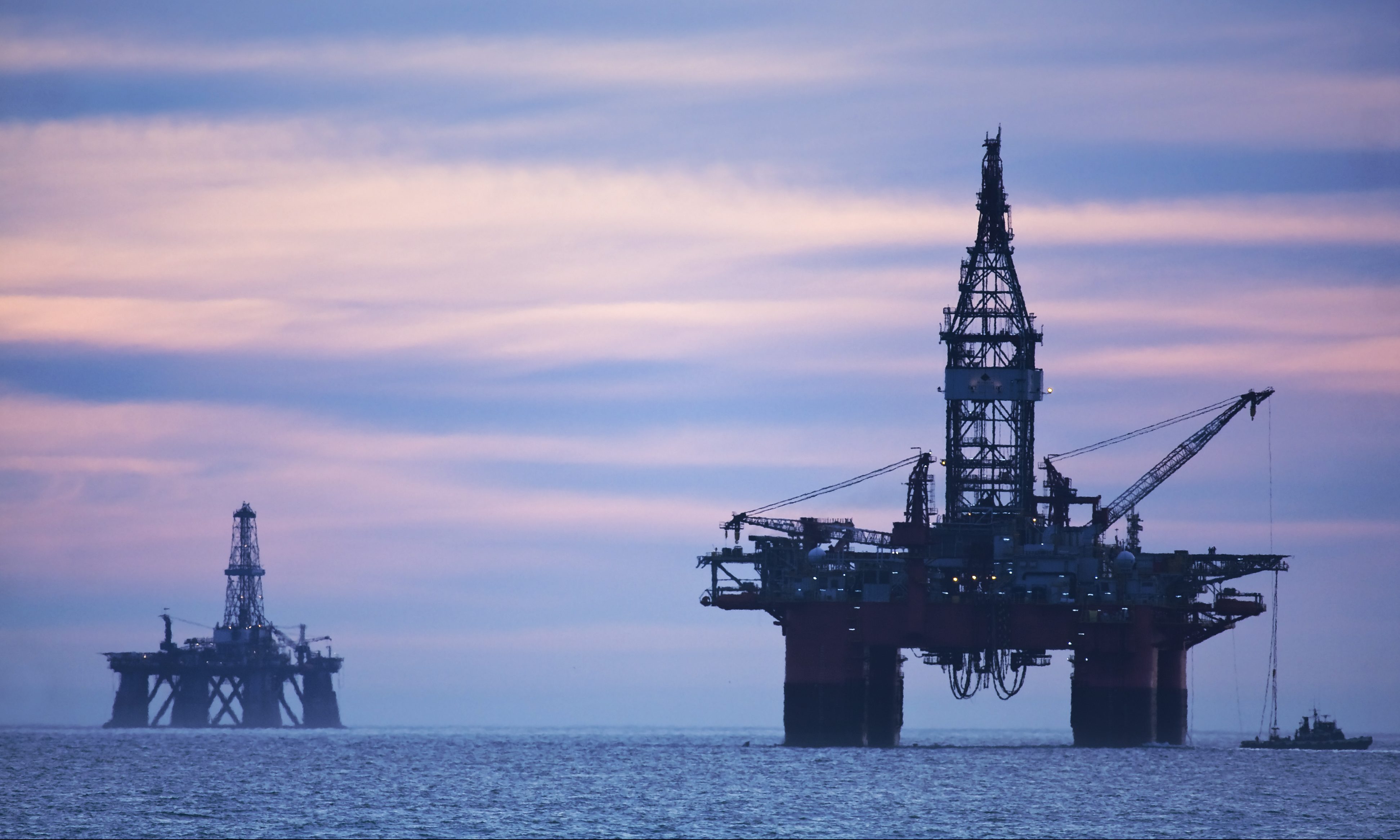 Consumer Energy Alliance President David Holt was in Montgomery Tuesday to brief legislators on offshore oil and natural gas drilling in the Gulf of Mexico.
Holt agreed to talk to the Alabama Political Reporter about offshore oil and gas drilling and American energy policy.
Holt said the state of Alabama just received over $30 million in revenue from energy currently being produced in the Gulf of Mexico and will make more if President Donald Trump's administration's offshore energy plan is implemented.
Holt said he has been very pleased with the Trump administration. The offshore energy plan was postponed due to a recent federal court ruling that found that areas off of Alaska that had been protected by former President Barack Obama's administration could not be opened for oil and gas exploration by the Trump administration.
Holt said the administration should just set that area aside and proceed with the rest of the offshore oil and gas development plan.
Holt said the plan has also been delayed by the new Department of Interior Secretary, David Bernhardt. He said he believes that Bernhardt is a professional who is making sure that all the "i"s are dotted and all the "t"s are crossed before proceeding.
Holt showed APR maps of the Gulf of Mexico and identified a spot approximately 200 miles to the south of Baldwin County where he said that he is told is very promising.
Holt said the depth of those wells would be about two miles down.
APR asked so they will be far enough away that you won't be able to see them from the top of our beach condos"
Holt said the farthest out you can see from the top of a condo tower is 26 miles and about 15 miles from the beach and even at that distance it would look like a star.
When the Deepwater Horizon accident happened, the tourism industry in Baldwin and Mobile Counties was impacted for about 18 months. APR asked what is keeping something similar from happening if the state expands offshore oil and gas exploration.
Holt said there are 4,000 wells currently working offshore.
"He said what happened at Macondo was terrible, and safety advances are being made to help prevent another disaster."  There is an entire company, the Marine Well Containment Company, to deal with accidents, find new ways to prevent accidents and find other safety improvements since the Macondo blowout.
"We want to protect the beaches, too," Holt said. "We have been drilling in the Gulf since the 1940s."
APR said Congresswoman Alexandria Ocasio-Cortez, D-New York, has proposed ending internal combustion energy motor vehicles within 10 years and asked if there is still a need for the oil and gas industry moving forward.
Holt said the Green New Deal is not practical or realistic and would put every man, woman and child in this country $700,000 in debt. Oil demand plateaued for a couple of years after the Great Recession but has grown substantially since then. Even as more wind and solar power sources have gone online, their share of the total energy supply has not increased. Nuclear is flat as new plants have been unable to get permits and older plants are decommissioned. Coal is going away. He said oil and clean burning natural gas remain an important part of this nation's energy supply.
"We support wind and solar and have wind and solar companies that are part of our association," Holt said.
Holt said raising the prices of energy disproportionately affects the poor. The average American spends 6 percent of their income on energy, but, he said, studies show that the working poor often spend as much as 30 percent of their income on energy. Anything that raises the cost of energy hurts those poor families.
Holt said the U.S. pulled out of the Paris Climate Accords but is second, behind only Sweden in attaining our goals for reduction of emissions. He said the U.S. has done that by increasing efficiency in how we use fossil fuels while other countries have been moving in the other direction.
APR asked if ethanol still had a role going forward.
As far as ethanol's role going forward, Holt said ethanol is used as an additive in gasoline. Sometimes there are some supply issues, but as long as the farmers keep doing what they are doing, it will continue to be a part of the fuel mix going forward.
Holt said that new technology and methods like fracking have led to more recoverable oil and natural gas. There is enough supply to last 120 years. Our grandchildren will have plenty of fossil fuels, and by that time, new technology will have been developed so that they won't need it.
According to their website, the Consumer Energy Alliance is an organization advocating for all types of energy consumers across this nation, CEA continues to stand by its commitment to ensuring families – especially low-income individuals and those on fixed incomes or living paycheck to paycheck – and businesses trying to meet budgets and payrolls are able to access the energy they need.
Print this piece
Alabama Clean Fuels Coalition joins nationwide call for clean fuels, vehicles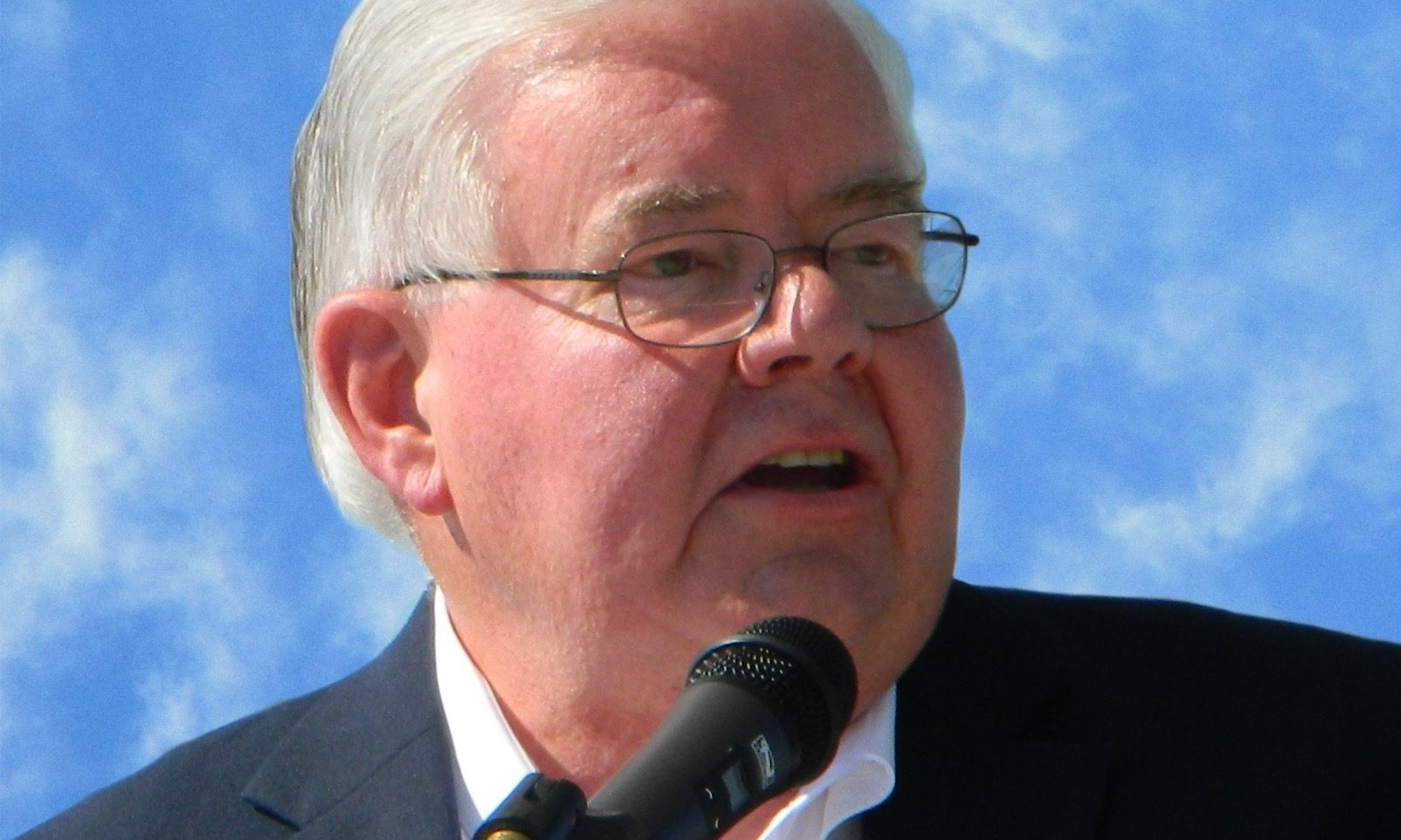 Representatives from the Alabama Clean Fuels Coalition will join clean transportation leaders from across the nation this week in Washington, D.C., to educate federal policy makers about the need to expand America's use of transportation alternative fuels, including biofuels, electricity, natural gas, and propane autogas. Altec Industries will also participate in Energy Independence Summit 2020, the nation's premier clean transportation policy event, on February 10-12.
"Despite the recent drop in gasoline prices, gas prices remain extremely volatile and we continue to send more than $200 billion per year to OPEC and other nations for oil," said Mark Bentley, Alabama Clean Fuels Coalition Executive Director. "We are going to Washington to help our representatives understand that Alabama and the United States must aggressively expand our use of alternatives to petroleum-based fuel if we are to stabilize gas prices, decrease our reliance on foreign oil, and maintain and create domestic jobs in the transportation energy industry."
According to the U.S. Department of Energy, there are about 1.8 million alternative fuel vehicles on the road in the United States and nearly 70,000 alternative fueling stations.
In Alabama a number of clean transportation projects are underway across the state, including:
• Partnering with Clean Cities coalitions in Georgia and South Carolina on a U.S. DOE competitive grant award of $4.6 million! In Alabama, the award will fund the addition of a compressed natural gas (CNG) public fueling station at Clean Energy's liquid natural gas station in Birmingham, add CNG fueling for Waste Management's refuse fleet in Tarrant and add UPS electric delivery vans in Montgomery.
•
The Birmingham
-Shuttlesworth
International Airport
has opened
a public access CNG station on Airport Highway
.
•
Alabama Power has partnered with
more than
40 companies to add "workplace" electric vehicle charging infrastructure across the state
.
•
The Alabama VW Beneficiary Mitigation Plan
has completed the first round of funding, awarding $5.8 million to fund alternative fuel projects, including additional propane school buses in Mobile County, two electric school buses in Fort Payne, an electric waste truck for the City of Mobile and more.
•
Alabama A&M University is adding two electric buses in the summer to provide student transportation
.
•
Birmingham City schools
has joined
Mobile County Schools, Tuscaloosa City Schools, and Franklin County Schools in adding propane autogas
–
powered school buses to their fleets.
Those are just a sampling of the clean transportation projects underway in Alabama.
Transportation Energy Partners (TEP), the Summit organizer, reports that Summit participants will have the opportunity to interact with top Administration officials, including leaders from the Departments of Energy, Transportation, and the U.S. Environmental Protection Agency. In addition, Summit participants will take their message about the need for ongoing federal support for alternatives to petroleum-based fuels to more than 200 Congressional offices.
"American industry has demonstrated the ability to produce high performing technology to meet the demand for cleaner fuels and vehicles," said Alleyn Harned, President of Transportation Energy Partners. "However, insufficient and inconsistent government incentives and support hinder companies' ability to make the long-term investments required to sustain these clean transportation solutions. We need stable and predictable federal investments to enable fleets and technology developers to make sound long-term planning and investment decisions."
About the Alabama Clean Fuels Coalition: The Alabama Clean Fuels Coalition (ACFC), is a nonprofit membership-based organization and is the state's principal coordinating point for alternative fuels and advanced technology vehicles. ACFC is a designated Clean Cities coalition by the U.S. Department of Energy. The promotion of clean, renewable, domestic energy sources helps reduce our dependence on foreign oil, improves local air quality, and increases economic development investments in our local communities. For more information, please visit www.alabamacleanfuels.org or call 205-402-2755.
About Transportation Energy Partners: Transportation Energy Partners (TEP) is national non-profit organization that brings Clean Cities coalition leaders together with the clean transportation industry to advance policies that will reduce American dependence on petroleum-based fuels. TEP works closely with and provides policy support to the nearly 90 Clean Cities coalitions and their 15,000 stakeholders in 45 states andthe District of Columbia. Since 1993, the Clean Cities coalitions have played a leading role in implementing local programs and projects to deploy alternative fuels, vehicles, and infrastructure. The Clean Cities coalitions and their stakeholders have displaced more than 9.5 billion gallons of petroleum through the use of alternative fuels and vehicles, hybrid-electric vehicles, idle reduction technologies, fuel economy, and low-level fuel blends.
Print this piece