Opinion | Where are Dick Tracy and Sergeant Friday when we need them?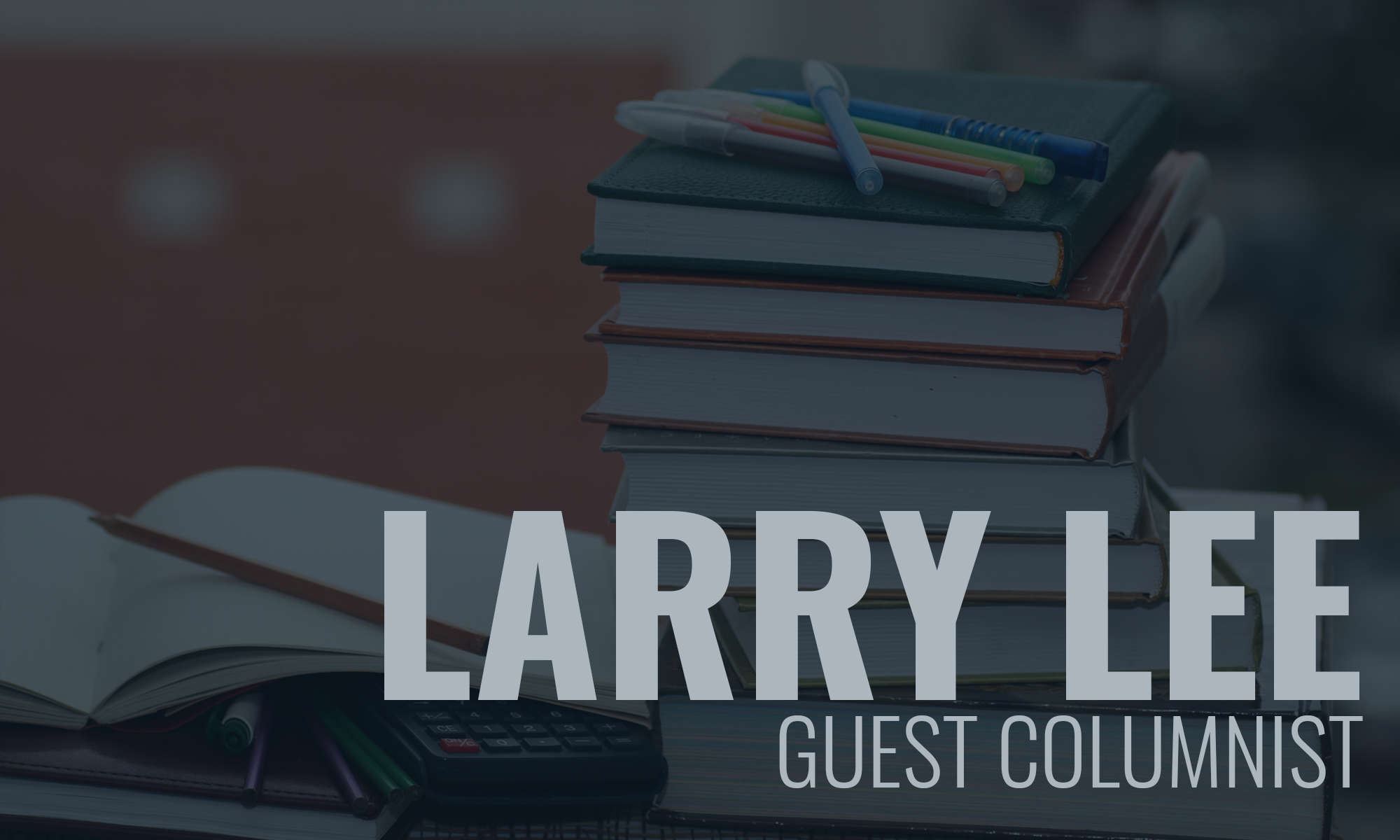 If you are an old-timer like me, or maybe just someone who listened while your daddy told you about the "good old days," you know that Dick Tracy was the square-jawed detective in the comic books and Sergeant Friday was the star of Dragnet back in the days of black and white TV. Like all good detectives, they always got to the bottom of things.
Which is exactly what we need right now in the case of the state charter school commission. We need to find out why they have ducked and dodged and failed to look out for the best interests of students and school systems in their unabashed zeal to sprinkle the landscape with charter schools–whether the local community wanted them or not.
Unfortunately, we tend to pass laws in this state and then never look back to see if they are working as we thought they would. We just create things, forget about them, and have no oversight.
Would we buy a new car and then expect it to run forever without changing the oil from time to time, getting new tires, checking the air filter, getting new brakes and on and on? Why don't we treat legislation the same way?
And goodness knows, if we have learned anything from the Washington County charter debacle, it is that we need to ask lots and lots of questions about how the state charter school commission operates. In other words, is their oil running low?
Either the Senate or the House education policy committee needs to open an investigation and interview all the players from both sides.
Here are some of the questions that need to be asked:
The law says before a charter is approved, the commission will look to see what the current situation is in regards to the quality of local schools. In this case, Washington County schools got a B on the last state report card.
That is as good as any county system in southwest Alabama and better than several. In addition, there is not a private school in Washington County, which speaks volumes as to how the local community feels about its public schools.
The law says the commission should determine how much local support there is for a charter school. One of the ways they do this is by holding community meetings to hear from the pros and cons. The commission did this. One of the meetings was at the Chatom library. I have been told that about 50 people came. Those who opposed the charter greatly outnumbered those in support. A commission staff member videoed the meeting and said she would show the video to commission board members. Was this done?
This same staff member later said the commission was unaware of opposition. Yet, prior to the commission taking up this application on May 14, 2018, opponents sent several hundred postcards to commission board members expressing their view. (And then were rebuked for having done so when they came to the meeting.)
Why did the commission ignore the recommendation of the National Association of Charter School Authorizers to deny the application of Woodland Prep and approve it instead? NACSA tells me they have reviewed at least 500 charter applications in the past 10 years so it would seem they should know what they are doing.
NACSA was hired by the commission to review applications from the beginning. Records show the state paid them $113,000 for their work. However, the commission no longer uses them and instead, uses the Auburn Center for Evaluation. Try as I might, I can not find out if this group has any experience in evaluating charter applications.
Does the commission do their due diligence on applications? The were 22 "support" letters submitted with the Woodland Prep application. But a review of them calls several things into question. Why were some not signed? Is an unsigned letter legitimate? One of the letters never mentions Woodland Prep, or even charter schools. How is this a support letter? At least one of the writers of a letter has documentation that they asked the Woodland
Prep folks to not use their letter. But it was submitted any how.
The application lists someone as a "team partner" without their knowledge. This was posted on the charter website for a year before this person discovered what was done. They are beyond irate now.
Since the charter commission is a public body, why are not all their meeting minutes posted on the commission web site? Minutes from meetings in 2018 and 2019 are posted. But not ones from 2015, 2016 and 2017. The commission had held 17 meetings since August 2015. More than half of them have been teleconferences, including five of the last six?.
How conducive is this to being open to the public?
Where is state superintendent Eric Mackey? For months now he has said over and over that he is powerless to monitor the state charter commission. However, on page 25, line 18 of the original charter law it plainly states; "The department shall oversee the performance and effectiveness of all authorizers established under this act."
I have shown this to a number of lawyers, without fail, each has agreed that it DOES gives the state department jurisdiction over the charter commission. Yet Mackey's lawyers can't seem to figure this out.
State board member Ella Bell, whose district includes Washingt9on County, recently asked the superintendent to give her the status of Washington County. Here was the written reply she got, done by state department staff members.
M"There have been many questions posed regarding the department's oversight of Woodland Prep in Washington County. At present, Woodland Prep is not a school, therefore, we have very little oversight nor can we hold them accountable for any action thus far. Based on our review of its recent actions, Woodland Prep has not violated any of the Charter Commission rules. A retired superintendent (Dr. Bobby Hathcock) has been contracted to provide assistance to the Washington County School System."
That's it. One paragraph. Four sentences. Seventy-five words. How did they reach this conclusion? Apparently by asking the charter commission. They certainly did not talk to anyone in Washington County because they have documentation of deadlines missed and other non-compliance issues. And the mention of Bobby Hathcock is definitely disingenuous because he is working with the county on another matter. In fact, when someone with the school system there asked him about the charter school he quickly told them that he knew nothing about it.
Yes, we need both, drouth lol, Tracy and Sergeant Friday working to get to the bottom of this. But since they are both now in retirement, we need to ask the legislature to get involved. After all, they are the ones who enabled this stuff to all happen.
Both the Senate and House have education policy committees. This is the logical place for an inquiry to begin.
In the senate Senator Tim Melson ([email protected]) chairs this committee, Senator Donnie Chesteen, a former educator ([email protected]) is Vice Chair and Senator Vivian Figures ([email protected]) is ranking minority member.
In the House, Rep. Terri Collins ([email protected]) is chair, Rep. Danny Garrett ([email protected]) is Vice Chair and Rep. Rod Scott ([email protected] ) is ranking minority member.
Send them each an email and politely ask them to open an investigation into what the charter commission and the state superintendent are doing–or not doing. Or just forward this article to them. Who knows, they may know where to find Dick Tracy.
"Worst fear come true:" Two Alabama public school teachers lose parents to COVID-19
Two Alabama high school teachers tell APR about losing loved ones and the struggles they've had with school districts they say didn't do enough to protect them, their students or their families from the deadly disease.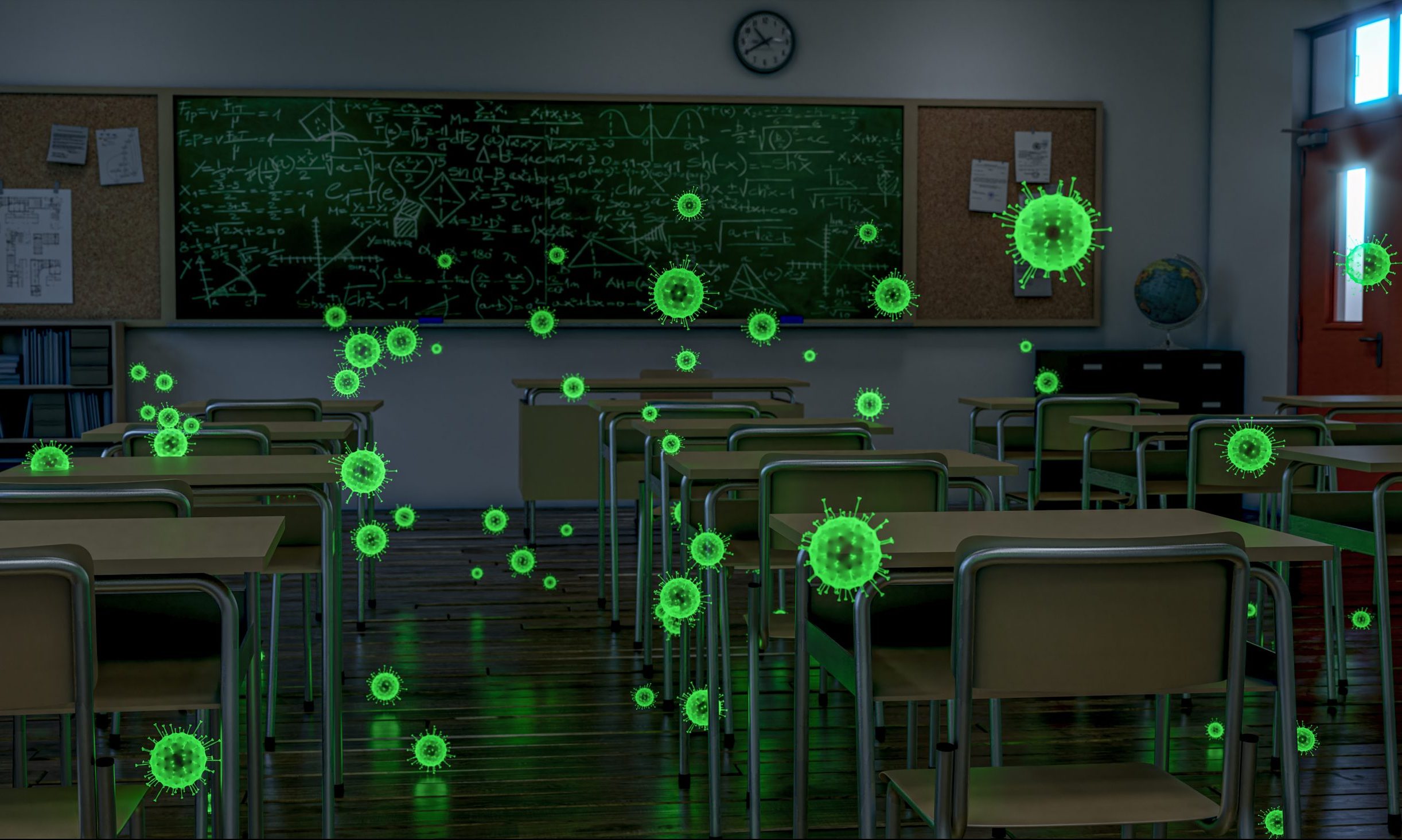 She couldn't taste the M&Ms. The Alabama high teacher said she tested positive for COVID-19 three weeks after classes started, and days later her elderly mother, whom she was caring for, did, too.

"Her oxygen level decreased and she developed pneumonia," the teacher said. She spoke to APR on the condition that her name not be used, nor her county school district identified, as she's not yet able to retire. 
Her mother died in late September from COVID-19, and she lives with the knowledge that she believes she got coronavirus at her school and passed it on to her mother. 
It's one of two stories from Alabama high school teachers who spoke to APR this week about losing a loved one and the struggles they've had with school districts they say didn't do enough to protect them, their students or their loved ones from the deadly disease. 
"I have taken every precaution I possibly could personally, but I feel like my school system let me down as far as not having adequate PPE, not performing adequate cleaning rotations or having proper cleaning supplies," the teacher said. "Anything that got cleaned in my room I cleaned myself, and I even bought some of my own supplies because we didn't have any." 
There's no social distancing among students during breaks or a lunch, she said, describing kids as "sitting on top of each other without their masks." It was a maskless culture in her community to begin with, she said, and it has continued after school restarted. 
"Something's got to change," she said. 
She told APR that she understands the scientific data, which shows children are less susceptible to severe outcomes and death from COVID-19, but explained that that doesn't tell the whole story. 
"You've got to consider the people that are in charge of those kids on a daily basis, and are teaching them, that we're taking that home," the teacher said. "We're considered essential workers, but we're not treated as such." 
According to an Oct. 2 CDC report, between March 1 and Sept. 19, there were 277,285 confirmed COVID-19 cases among school-aged children in the U.S., and nearly twice as many 12- to 17-year-olds had the disease compared to their younger counterparts. Children, even when asymptomatic, can still transmit coronavirus to others. 
A separate CDC study in September found that 12 children at three Salt Lake City, Utah, child care centers got COVID-19 in those centers, then spread it to 12 other family members, with one infected parent having to be hospitalized.  
She said teachers weren't invited in on reopening discussions until two days before the school board's meeting to vote on the matter, and that despite a promise from the county's Emergency Management Agency director that teachers would receive training on protective measures, that training hasn't taken place. 
In late July, school administrators held a video conference meeting with teachers interested in instructing virtually in a plan that would use the state's Schoology learning system and SchoolsPLP curriculum, she said. 
"Of course, I was part of that, because I had emailed supervisors early on saying, 'Hey, I'm high risk myself. I take care of elderly high risk parents. If there's any way that I can teach virtually, have my name on that list,'" she said. "So they kind of gave me the, 'Well, we don't really know exactly what direction we're going in.'" 
In the meeting, teachers were told they'd be paid $75 per student for the entire semester to teach virtually, but that they could not contact those students during school hours, which they considered to be like double-dipping, she said. 
"Even during our planning time right on school campus, so it had to be after hours," she said. "We just weren't willing to do that for the amount of money, because we all kind of added up the hours and it was not even minimum wage." 
When no teachers agreed to such low pay, the system decided to switch from using the state's learning management system and curriculum to an easier online curriculum called Edgenuity, she said, which was already being used during summer school. 
Instead of paying some teachers to instruct those virtual students, the system required each school's assistant principal to instruct all of those virtual students, she said, which left vulnerable teachers, and those caring for sick family members like herself, no choice but to teach class in person. 
"So that didn't even become an option," she said. 
"We were told that we were getting all this cleaning equipment, and we were using COVID money to pay for extra custodians to come in and help clean the schools," she said. "And as early as the day before school started we had no cleaning supplies. They had to scramble around just find Clorox wipes and Lysol, which is hard to find anyway." 
Those extra custodians weren't hired until last week, she said. Her school started back with in-person, five-day weeks, or virtual learning, on Aug. 19, yet there was no plan to leave a day of the week open for cleaning, she said.  
"So teachers were upset. Concerned about that, because we were feeling like we weren't being treated like professionals," she said. "Nobody was communicating. The answer to most questions, even in the first several days of school, was, 'Well, we don't know.' We're starting school and the plan was 'there is no plan.'" 
The board of education did allot some money for teachers to select cleaning supplies from a company the system buys from. Three weeks after school started, she received some supplies, but not exactly what she'd ordered. Other teachers tried to hunt down supplies online, but had little luck at the time, when cleaning supplies were in short supply nationwide. 
It was about that time that she tossed several M&M's into her mouth and couldn't taste them. She couldn't smell a candle nearby either. A family member spotted the loss of taste and smell as symptoms of coronavirus and suggested she get tested. 
She tested positive and was sent home to quarantine, but said that although the CDC guidelines call for a classroom to be deep cleaned after a teacher tests positive for COVID-19, the next day her school held ACT tests in her classroom without doing that deep cleaning. 
"They sprayed some Lysol and wiped down desks, but it didn't get a deep clean," she said. 
Other schools in her district have had COVID-19 outbreaks, and more than a quarter of her students that attend class in person have either tested positive for coronavirus or were quarantined because of exposure to someone who has, she said. 
The teacher said before either contracted COVID-19 her  mother bought her two large air purifiers "out of her own pocket because she knew the risk was great with my returning to face-to-face classroom instruction." 
No Choice 
The other Alabama high school teacher who spoke to APR this week also asked not to be identified for fear of retaliation for speaking about her concerns. 
"At our school, we have had so many of our kids have it, and so many of our football players have it," she said of confirmed cases of COVID-19.
Her father was in his early 80s and she was his only caregiver, having lost her mother years before, she said. 
"So I've tried to limit my contact with him as much as possible since we started back to school," she said. 
Recently, she began having headaches and became concerned, she said. 
"I couldn't shake my headache. It just wouldn't go away, and we had all these kids that had COVID at my school," she said. 
She went for a COVID-19 test on Friday and got the call on Monday that she had tested positive. Two days later her father developed a fever and also tested positive for the coronavirus. 
His fever had come down, but one day she couldn't get him on the phone. He was found that day, lying on the kitchen floor, she said. 
"I started CPR on him, she said. "I thought maybe I got something but I didn't. It was just me doing the breathe." 
"He's my only person. He's it. For four years now I've tried my very best to take such good care of him," she said. 
She hadn't seen him for a week before he got sick, but she suspects she gave it to him before then, when she may have been asymptomatic. 
"I had no choice about it. No choice whatsoever," she said of having to work in person. 
She's expressed her concern to the Alabama Education Association about how her school was mishandling the dangers of COVID-19 before she came down with the illness and before her father died, and said the school isn't following its own guidance. 
"They've let parents into the building. They've let outside visitors in the building. They let a group take a field trip, even though it was in their plan that they could not," she said.

Her attempt before school started to warn an administrator about how class schedules would overcrowd classrooms was dismissed outright, she said. 
Numerous people who work in the poorly ventilated administrative offices at her school have contracted COVID-19, she said. 
"Because we have no ventilation in our offices. It's just like a nursing home," she said, adding that those offices have windows but the windows can't be opened. 
She struggled several times during the interview when discussing the loss of her father, and described the entire ordeal as her "worst fear come true."  
"This is just so shocking. I mean, I just still can't believe it," she said. "I'm just heartbroken." 
"Do the best you can"
A teacher at a Shelby County high school told APR recently that teachers are buying their own safety equipment, and described the community as fighting against keeping their own children and families safe. 
She also asked not to be identified for fear of retaliation for speaking openly about what's happening in her school.  
"The administration said, 'You're not going to be able to keep six feet of distance. This is not going to happen. Period. Do the best you can, but we understand that's not going to happen,'" she said. 
"There are teachers who have shower curtains hung up all in their rooms. There are teachers who are spending their own money to buy HEPA air filters," the teacher said. "We're just kind of left on our own to figure out a way to protect ourselves." 
The teacher said at first, if a student was found to be positive for COVID-19 and quarantined, custodial staff would do a deep cleaning of that classroom, but that practice, too, has since fallen by the wayside.

Prior to Sept. 29, Shelby County Schools weren't publishing information on the number of confirmed cases among students or staff, and that was a big point of contention for teachers, she said.
Since they have begun publishing those numbers on the district's website, teachers are still unsure about their veracity, she said, adding that it was unclear if virtual students are included in the numbers, which would drive down the positivity rate listed in the data and not give a good glimpse as to what's happening in physical classrooms. 
The teacher said also troubling is how parents of many students are handling COVID-19 in schools, with many pressuring one-another not to report positive COVID-19 test results to the school, so as not to cause other students to miss class and extracurricular activities due to quarantining. 
"So there's pressure in the community to not report. They don't care. They don't think it's gonna hurt them. They don't think it's gonna hurt their children," she said. 
The teacher said just about every teacher she's spoken to has had a student who is out of class for a period of time "and then of course we all think, okay so they didn't report. So they just went home and got better and didn't report, and I don't necessarily blame them, because of the pressure." 
Cindy Warner, a spokesperson for Shelby County Schools, in a response Tuesday to APR regarding the teachers concerns, said that the district includes virtual students in the COVID-19 testing data because many of them come to campus for extracurricular activities including athletics and have contact with other students and faculty. 
Warner said the COVID-19 data isn't broken down by school "as the district maintains the responsibility to uphold FERPA rights of students and ADA protections for employees" and doing so would increase the risk that a student or teacher could be identified. 
Speaking to the teacher's concerns about a lack of social distancing, Warner said teachers have been instructed to try to create as much space as possible between them and the students, while also providing quality instruction. 
Maintaining social distancing in the school became harder, Warner said, when the district transitioned on Sept. 14 from a staggered two-day week to a full five-day week. 
"Teachers have not been asked to spend personal money for PPE or supplies for their classrooms, however, they may have voluntarily chosen to do so," Warner said. "The district has a Concerns Protocol established through our Human Resources Department. This process provides a way for employees to discuss any COVID-19 related concerns. The district has provided appropriate accommodations to address employee concerns, including the purchase of many HEPA air filters for teachers/staff across the district." 
On cleaning, Warner said enhanced cleaning is done throughout the day, and a deep cleaning is done on Wednesday and Fridays after school. 
Asked about the teacher's statements about parents pressuring one another to keep positive COVID-19 test results to themselves, Warner said the district and school is unaware of that. 
A protest
On Tuesday, the first day of in-person learning across Montgomery Public Schools, 168 teachers didn't report to class, and about 60 protested outside the Montgomery Public Schools central office, WSFA 12 News reported. 
"We do not have a concrete plan. We have an outline but then we have to fill it in. How in the world am I going to sit at my desk and teach kids online and teach a classroom full of students?" one teacher said during the protest, according to the news station. 
In a statement Tuesday, the Alabama Education Association said the association has made great efforts to make sure both students and educators are as safe as possible in their classrooms and schools.
"AEA is aware of the frustration many educators have regarding their health and safety – and although today's protest was not spearheaded by AEA, the association is focused on the safety of all education employees in Montgomery County as they return to work," AEA's statement continues.