Coalition commends passage of bill to lower the age of truck drivers
The Business Council of Alabama along with the Alabama Beverage Association, the Alabama Farmers Federation, the Alabama Retail Association, the Alabama Rural Electric Association of Cooperatives (AREA), the Alabama Trucking Association, Alabama's chapter of the National Federation of Independent Business (NFIB), and Manufacture Alabama praised the members of the Alabama Legislature today for passage of legislation to lower the age to 18 to obtain a commercial driver's license.
The bill, sponsored by Rep. Dexter Grimsley, R-Abbeville, will create thousands of new jobs and will allow Alabama businesses that rely on trucks to move their goods or equipment to better compete with surrounding states that do not have the same age restrictions. Sen. Donnie Chesteen, R-Geneva, carried the companion bill in the Senate.
"It is a workforce development bill, plain and simple," said BCA President and CEO Katie Boyd Britt. This commonsense legislation will open the door of opportunity for young adults who are looking to find a good paying job, and at the same time, it addresses a dire need for Alabama businesses that rely on trucks to move their products. I applaud Rep. Grimsley and Sen. Chesteen for their leadership in this effort."
The current age restriction bars anyone under the age of 21 from operating the standard tractor-trailer combination in Alabama. Many are lost to other industries by the time they reach the age of 21. Currently, Alabama is one of only two states that restricts a Class A commercial driver's license to those who are 21 years or older.
"Alabama's beverage industry relies heavily upon able CDL drivers to deliver our products to customers across the state," said Alabama Beverage Association Executive Director Virginia Banister. "The shortage of these drivers continues to be a challenge to our business, and we are hopeful that this new law will create a pathway to qualify more drivers and broaden the pool of eligible hires for some very good paying jobs in the state of Alabama."
All new drivers must meet training and testing guidelines set forth by the Federal Motor Carrier Safety Administration and the Alabama Law Enforcement Agency, and drivers ages 18-21 may not operate a commercial motor vehicle transporting hazardous material.
"Our country is facing a severe shortage of truckers," said Federation President Jimmy Parnell. "This impacts the ability of farmers and forest landowners to get equipment and supplies in a timely manner as well as market their products. This legislation is a step in the right direction and will benefit all families, businesses and industries."
The Senate passed the bill by a vote of 24-0 on Wednesday. The House previously had passed the bill by a vote of 96-1.
"This legislation will give highly trained utility workers who don't meet an arbitrary age requirement to be able to perform vital services on our electric grid," said Sean Strickler, vice president of public affairs for AREA. "Alabama's electric cooperatives strive to keep the power on all the time but unfortunately in rare instances it goes out and this legislation will get it restored even faster than we do now."
"This legislation is a win-win for motor carriers, shippers and consumers," said Alabama Trucking Association President and CEO Frank Filgo. "The ongoing truck driver shortage, now estimated to be more than 60,000 nationally, is a burden to the economy. With the passage of this bill, additional drivers will help advance long-term, sustainable profitability for Alabama motor carriers and suppliers."
"One of the greatest challenges facing Alabama's small businesses today is finding qualified workers," said Rosemary Elebash, NFIB's state director for Alabama. "This legislation is going to help small businesses fill critical jobs and create new opportunities for young adults just entering the workforce. It's a win-win."
"The shortage of truck drivers has become increasingly challenging for manufacturers," said Manufacture Alabama President George Clark. "It costs manufacturers a lot of money every time a shipment of raw materials is not delivered and every time a product does not leave the plant on time. This is a commonsense measure that is good for industry in Alabama."
Inmate assault injures two St. Clair prison correctional officers
The assaults happened at approximately 7:30 p.m. and both officers were taken to a local hospital and treated for those non-life-threatening injuries.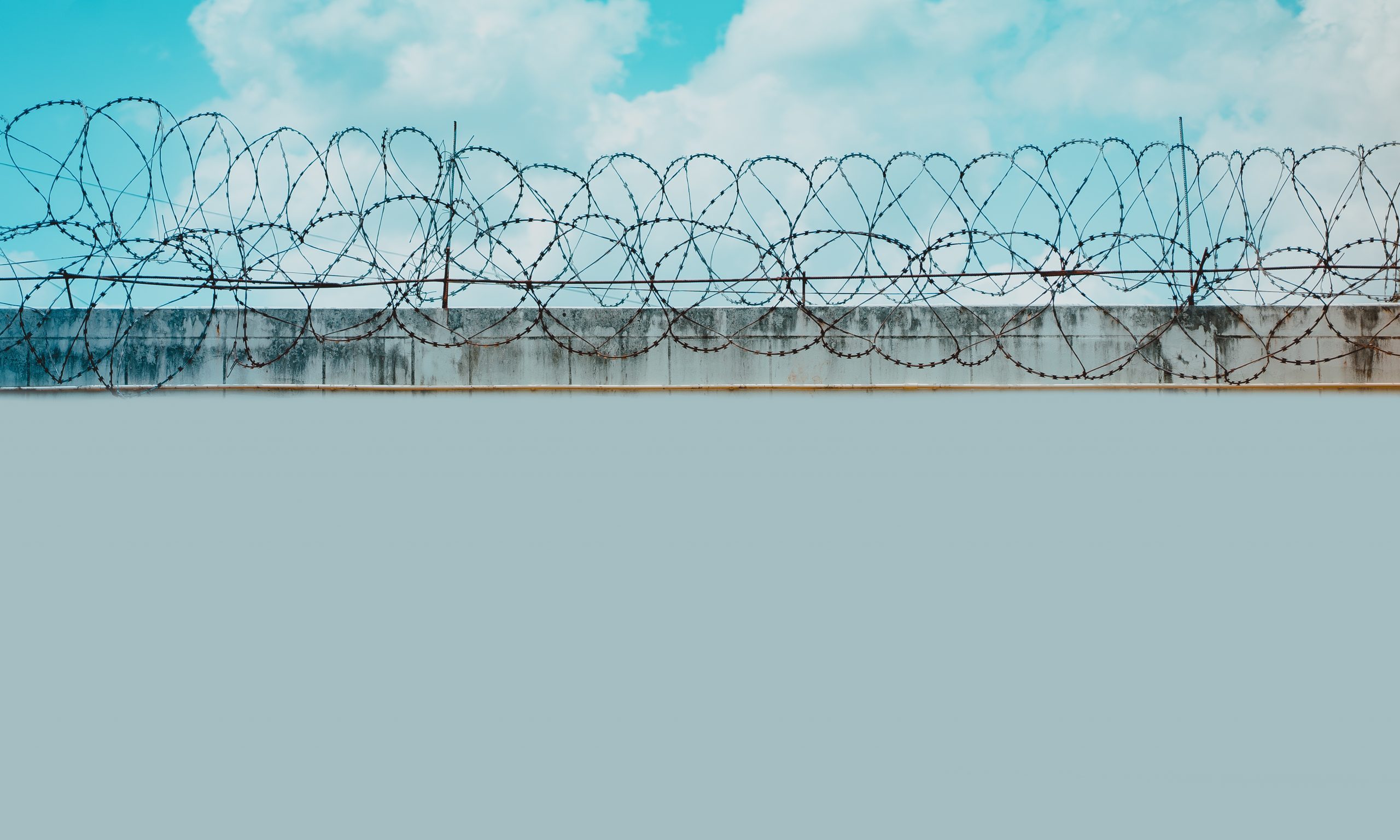 Two correctional officers at St. Clair Correctional Facility were injured in an inmate-on-officer assault on Monday, the Alabama Department of Corrections confirmed to APR.
Among the two officers who sustained non-life-threatening injuries was a basic correctional officer (BCO), a position created in May 2019, who are not Alabama Peace Officers Standards and Training Commission (APOST) certified and who have some limitations on working directly with inmates without correctional officers present.
The other officer injured was a full correctional officer, Alabama Department of Corrections spokeswoman Samantha Rose told APR in a message Friday. The assaults happened at approximately 7:30 p.m. and both officers were taken to a local hospital and treated for those non-life-threatening injuries and subsequently released, according to Rose.
"The ADOC condemns all violence in its facilities, and the actions taken by the inmate against ADOC staff are being thoroughly investigated," Rose said. "As the investigation into this incident is ongoing, we cannot provide additional detail at this time. More information will be available upon the conclusion of our investigation."
The ADOC created the new basic correctional officer position to bolster the state's woefully understaffed prisons. The creation of the position was also at the suggestion of experts ordered by a federal court to study the department's staffing problems, ADOC attorneys wrote to the court in a filing in 2019.
The ongoing lawsuit is over the state's handling of mental health in prisons.
The Southern Poverty Law Center and the Alabama Disability Advocacy Program filed the 2014 suit arguing the state was indifferent to the health of inmates dying by suicide in greater and greater numbers.
Attorneys for the plaintiffs in June argued that ADOC was far behind on the court-ordered hiring new additional officers. It has been more than two years since U.S. District Judge Myron Thompson ordered the Alabama Department of Corrections to hire an additional 2,000 correctional officers by 2022.
U.S. District Judge Myron Thompson in a previous opinion wrote that prison understaffing "has been a persistent, systemic problem that leaves many ADOC facilities incredibly dangerous and out of control."
"Taken together, ADOC's low correctional-staffing level, in the context of its severely overcrowded prisons, creates a substantial risk of serious harm to mentally ill prisoners, including continued pain and suffering, decompensation, self-injury, and suicide," Thompson's previous opinion continued.
The SPLC in court filings late last year expressed concern over the use of basic correctional officers in Alabama's overcrowded and understaffed prisons. ADOC attorneys have argued to the court, however, that BCO's are adequately trained to do their jobs and are needed for the department to hire the necessary number of officers per the court's timeline.
In a court filing on Thursday, attorneys for the plaintiffs asked the court not to again delay site visits to Alabama prisons by two experts who are tasked by the court to determine which positions should be filled by correctional officers and which by BCO's and which by another new position, called cubical correctional officers, who are to have no direct interaction with inmates.
Those visits were to begin in May, but both parties in the suit agree to wait due to the COVID-19 pandemic and the threat it posed to the experts, who are particularly vulnerable to the disease due to "age and other factors," according to court records.
Both parties again agreed to postpone those visits in June for those same reasons, those records show. ADOC seeks a third extension but attorneys for the plaintiffs argue that the experts can visit the prisons while keeping themselves, prison staff and inmates safe from harm of COVID-19 and that thousands of employees and contractors enter Alabama prisons daily.
The plaintiff's attorneys argue in the court filing that the expert guidance is needed because ADOC wishes to use BCO's and cubical correctional officers to comply with the court-ordered hiring of additional staff by Feb. 20, 2022.
"Ensuring adequate staffing is of upmost importance to address the constitutional violations underlying mental health care within ADOC," the plaintiffs' attorneys wrote to the court Thursday.
ADOC in May was employing 494 BCO's, a 57 percent increase in the number of BCO's employed in Oct. 2019, according to ADOC's staffing numbers. The number of correctional officers working in Alabama prisons fell by two percent during that time, dropping from 1,319 to 1,287.