Opinion | The Legislature's abortion ban is a disgraceful political stunt that will cost Alabamians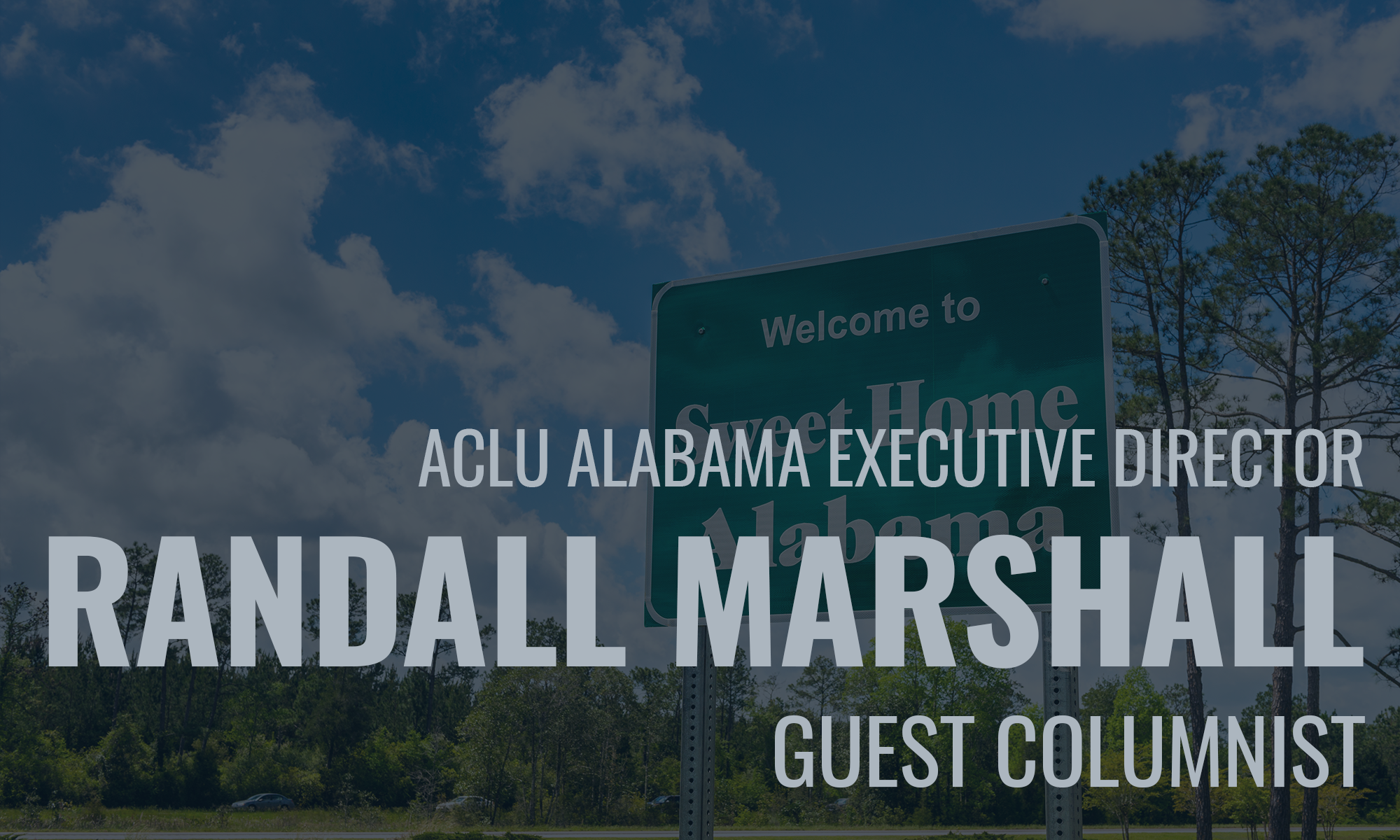 For years, the Alabama Legislature has been passing laws that push abortion out of reach. Now politicians have finally shown their true colors and are trying to ban abortion outright.
On Wednesday, Governor Ivey signed HB314 – one of the most extreme attacks on the right to abortion in recent memory – into law. HB314 outlaws virtually all abortions in the state and criminalizes doctors who provide this safe and constitutionally protected health care, threatening them with up to 99 years in prison. With her signature, Gov. Ivey has given her blessing to state law enforcement to insert itself into one of the most personal and private decisions a woman and her family can make. Indeed, these penalties are so draconian, there is no doubt the law would chill doctors from providing all manner of pregnancy-related care – even for women whose life and health are in danger – for fear of being accused of violating the ban. Given that Alabama already faces a severe shortage OB-GYNs, this is unconscionable.
In fact, this bill is so extreme that even tele-evangelist Pat Robertson and House Republican Leader Kevin McCarthy — who both oppose abortion rights — have criticized it as a mistake.
"I think Alabama has gone too far," Robertson said on Wednesday before Ivey even signed the bill. Robertson even went so far to criticize the Alabama legislators' legal strategy. "They want to challenge Roe v. Wade," he said, "but my humble view is that this is not the case that we want to bring to the Supreme Court, because I think this will lose."
They are right to criticize the law (and Robertson is right about the law's chances at the Supreme Court). The law is a flagrantly unconstitutional attack on more than forty years of established Supreme Court precedent. Despite strong public support for safe, supported abortion care, they hope the balance of the Supreme Court has turned against abortion rights with enough votes to aggressively and systematically dismantle abortion access. Yet over the past four decades, the Supreme Court – comprised of numerous justices appointed by Presidents across political spectrums – have repeatedly affirmed the principles underlying Roe v. Wade. This shameful attempt to turn the nation's highest court into a partisan tool should outrage every Alabamian.
And make no mistake, this unnecessary political stunt is going to cost taxpayers. In 2016, the state paid the ACLU of Alabama $1.7 million after a federal court struck down a medically-unnecessary law that would have forced the majority of the clinics in the state to close. Since then, federal courts have sided with the ACLU in every single challenge we have brought to laws restricting abortion in this state. The people of Alabama should expect this ban to meet the same fate.
In a recent article, AL.com calculated how that $1.7 million in taxpayer money could have been better spent rather than wasting it by defending unconstitutional laws. Instead of throwing that money away, the state could have hired 33 more teachers, financed nearly 300 tax credit scholarships under the Alabama Accountability Act, or purchased 38,000 naloxone kits, which treat opioid overdoses. At a time when Alabama is struggling to fund its schools, health care system, and infrastructure, we cannot afford this costly and self-destructive attack on women that will ultimately be paid for with taxpayer dollars.
For nearly 50 years, the law has been clear: The Constitution guarantees women the freedom to make health care decisions about their own bodies. The ACLU of Alabama will go to court to stop this law from ever taking effect, but the lawmakers who voted for it should be ashamed of themselves for politicizing our health and lives, and, once again, wasting taxpayers' dollars on dystopic policies only fit for nightmarish fictional worlds — not Alabama in the 21st century.
Randall Marshall is the executive director of the ACLU of Alabama.
Opinion | On the Nov. 3 ballot, vote "no" on proposed Amendment 1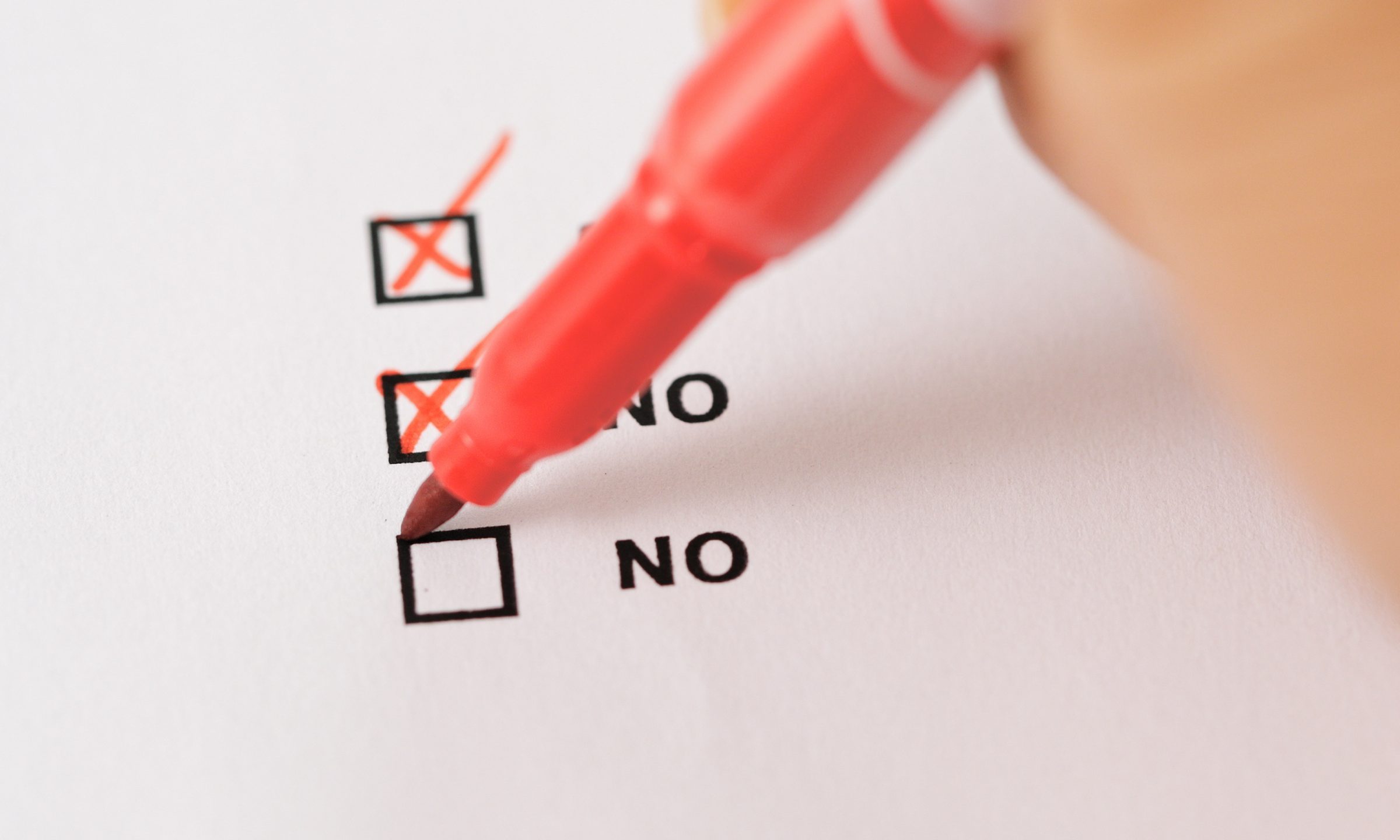 On Nov. 3, 2020, all Alabama voters should vote "no" on proposed Amendment 1. Vote no on Amendment 1 because it could allow state law changes to disenfranchise citizens whom the Legislature does not want to vote. Because Amendment 1 has no practical purpose and because it opens the door to mischief, all voters are urged to vote no.
Currently, the Alabama Constitution provides that "Every citizen of the United States…" has the right to vote in the county where the voter resides. Amendment 1 would delete the word "every" before citizen and replace it with "only a" citizen.
In Alabama, the only United States citizens who cannot vote today are most citizens who have been convicted of a felony of moral turpitude. These felonies are specifically identified in Ala. Code 17-3-30.1.
Without Amendment 1, the Alabama Constitution now says who can vote: every citizen. If voters approve Amendment 1, the Alabama Constitution would only identify a group who cannot vote. With Amendment 1, we, the citizens of the United States in Alabama, thus would lose the state constitutional protection of our voting rights.
In Alabama, no individual who is not a United States citizens can vote in a governmental election. So, Amendment 1 has no impact on non-citizens in Alabama.
Perhaps the purpose of Amendment 1 could be to drive voter turnout of those who mistakenly fear non-citizens can vote. The only other purpose for Amendment 1 would be allowing future Alabama state legislation to disenfranchise groups of Alabama citizens whom a majority of the legislature does not want to vote.
In 2020, the ballots in Florida and Colorado have similar amendments on the ballots. As in Alabama, Citizens Voters, Inc., claims it is responsible for putting these amendments on the ballots in those states. While Citizens Voters' name sounds like it is a good nonprofit, as a 501(c)(4), it has secret political donors. One cannot know who funds Citizen Voters and thus who is behind pushing these amendments with more than $8 million in dark money.
According to Citizen Voter's website, the stated reason for Amendment 1 is that some cities in several other states allow non-citizens to vote. My understanding is that such measures are rare and only apply to voting for local school boards.
And why would a local government's deciding that non-citizens can vote for local school boards be a state constitutional problem? Isn't the good government practice to allow local control of local issues? And again, this issue does not even exist in Alabama.
The bigger question, which makes Amendment 1's danger plain to see, is why eliminate the language protecting "every" citizen's right to vote? For example, Amendment 1 could have proposed "Every citizen and only a citizen" instead of deleting "every" when adding "only a" citizen. Why not leave the "every" citizen language in the Alabama Constitution?
Amendment 1 could allow Alabama new state legislation to disenfranchise some Alabama citizens. Such a change would probably violate federal law. But Alabama has often had voting laws that violated federal law until a lawsuit forced the state of Alabama not to enforce the illegal state voting law.  
The most recent similar law in Alabama might be 2011's HB56, the anti-immigrant law. Both HB56 and Amendment 1 are Alabama state laws that out-of-state interests pushed on us. And HB56 has been largely blocked by federal courts after expensive lawsuits.
Alabama's Nov. 3, 2020, ballot will have six constitutional amendments. On almost all ballots, Amendment 1 will be at the bottom right on the first page (front) of the ballot or will be at the top left on the second page (back) of the ballot.
Let's keep in our state constitution our protection of every voters' right to vote.
Based on Amendment 1's having no practical benefit and its opening many opportunities for mischief, all Alabama voters are strongly urged to vote "no" on Amendment 1.