Storm shelter tax credit bill advances out of committee
The House Ways and Means Education Committee gave a favorable report to an income tax credit for Alabama homeowners to build storm shelters on Wednesday.
House Bill 428, the storm shelter tax credit bill, is sponsored by State Rep. Joe Lovvorn, R-Auburn. Lovvorn is a professional firefighter, who earlier this year responded to the fatal tornado touchdown that killed 23 people in Lee County.
The committee voted to adopt the substitute.
"The Department of Revenue suggested some language on how to approve the credit," Lovvorn said. "The State EMA (Emergency Management Agency) will issue certificates. The certificates will be turned in with the tax return. When they hit the cap, they will stop issuing certificates."
"How long will that last, and what is the cap?" asked State Rep. Terri Collins, R-Decatur.
Lovvorn answered that it would cost $2 million a year for three years.
State Rep. Bill Poole, R-Tuscaloosa, is the chairman of the House Ways and Means Education Committee.
Poole said the bill would pay up to half the cost of installing a storm shelter
Lovvorn said that cap on an individual is $3,000, or half the cost — whichever is lesser.
"Not everyone has the means to fund a storm shelter," Lovvorn said. "If you contribute (to someone else's storm shelter) you can get 75 percent of the cost or $4,500 — whichever is less."
Lovvorn told the committee that HB428 gives homeowners a tax credit to install a storm shelter and, for people who can't afford one, people who donate money to help others get one can get a tax credit for their donation.
The committee gave HB428 a favorable report.
Since accurate statistics began being kept in the 1940s, more people have been killed by tornados in Alabama than in any other state.
Poole announced that the committee will have a public hearing on the education budget on Tuesday and then will meet again on Wednesday to vote on the Education Trust Fund budget.
Alabama has two budgets, the ETF and the State General Fund.
High chemical levels in water near Decatur landfill concern environmental group, ADEM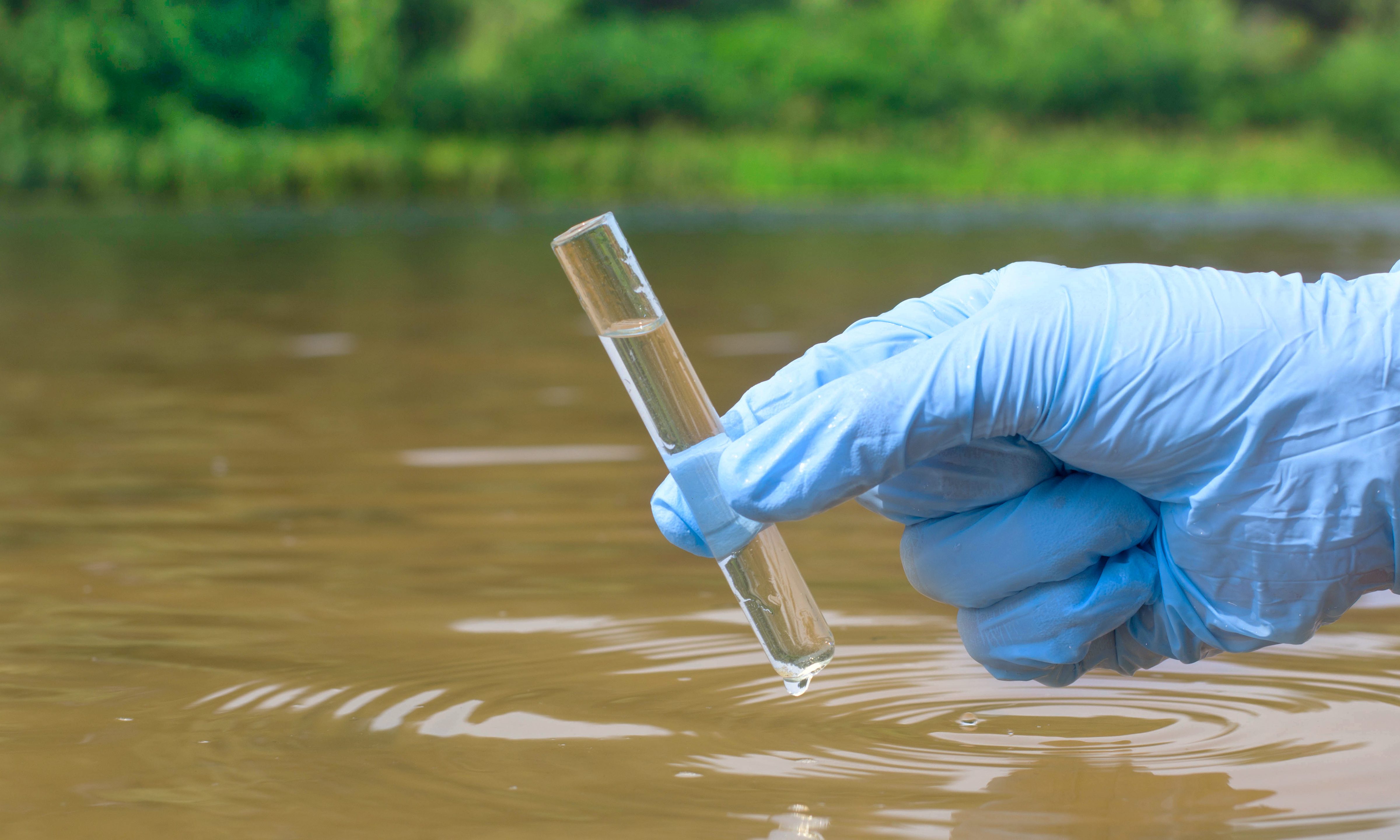 Recent tests of water flowing under an abandoned landfill in Decatur found levels of the chemicals PFAS and PFOS at 51,000 parts per trillion — substantially higher than the 70 parts per trillion the EPA has determined is safe for drinking water — test results obtained by APR show. 
The tests, paid for by the Tennessee Riverkeepers group and conducted on two occasions in the past five months by ALS testing labs, measured chemical levels at the Old Moulton Road landfill site, where water flows directly into Mud Tavern Creek and Flint Creek.
On March 9, testing showed the combined levels of PFAS and PFOS chemicals to be at 49,000 parts per trillion. Two months later, on May 5, the results showed levels of 51,000. Those chemicals, used in manufacturing by 3M, which has a plant near Decatur, have been linked to cancer and various other health issues, particularly in pregnant women. 
"These are alarming levels, and where they're being discharged is also of concern to Riverkeeper because they are being discharged into a part of the county that we thought was not as contaminated," Tennessee Riverkeeper founder David Whiteside said in an interview with WHNT-19 earlier this week. "They're also flowing into the Point Mallard area, and possibly flowing into the drinking water intake because the creek that they're flowing into empties upstream from our drinking water intake."
In a response on Wednesday, the Alabama Department of Environmental Management acknowledged that it is also concerned with the testing results — although the agency also said it was unable to verify the Riverkeepers' test results because it wasn't sure of the protocols — and said it is working with the EPA and others to develop a plan for addressing the chemicals. 
However, ADEM also noted that it is somewhat limited in its possible responses, because the EPA has yet to set acceptable PFAS/PFOS limits for ground water or bodies of water, such as creeks and rivers. (The 70-parts-per-trillion limit is only for drinking water.) Without those limits, ADEM is unable to impose fines or force remediation efforts by 3M or other responsible parties or even issue warnings. 
ADEM spokesperson Lynn Battle said that while the agency hasn't been able to alert nearby residents of increased PFAS/PFOS levels, in this particular case, the area is already under a do-not-eat advisory for fish due to high levels of mercury. 
She said the Department is now working on a much larger and more comprehensive plan for dealing with PFAS/PFOS chemicals. 
"ADEM wants to reassure the public, especially citizens who use our waterways, that we are working to put in place measures which provide the utmost protections for Alabamians and the state's waters and lands in regard to PFAS," Battle said. "Those measures will include remediation and will limit exposure to the compounds now and in the future."
This is not the first incident of the Riverkeeper organization finding and testing old dumping sites in north Alabama, particularly around Decatur. 3M and other companies in the area have faced numerous lawsuits, and Tennessee Riverkeepers currently has a federal lawsuit pending. 
One of the largest concerns about the PFAS/PFOS contaminants is that they could seep into the drinking water, as they did in west Morgan and east Lawrence counties a few years ago. Those issues prompted the water authority in the area to tell people to stop drinking the water. 
Decatur Utilities, which supplies water in the Decatur area, said its testing continues to show only acceptable levels of PFAS/PFOS. In a statement issued to WHNT this week, DU said its levels "have consistently been less than 5 (parts per trillion)."
Battle said ADEM has reviewed DU's submitted, regular testing results for drinking water and is comfortable that the water is safe to drink.