Auburn police officer killed in the line of duty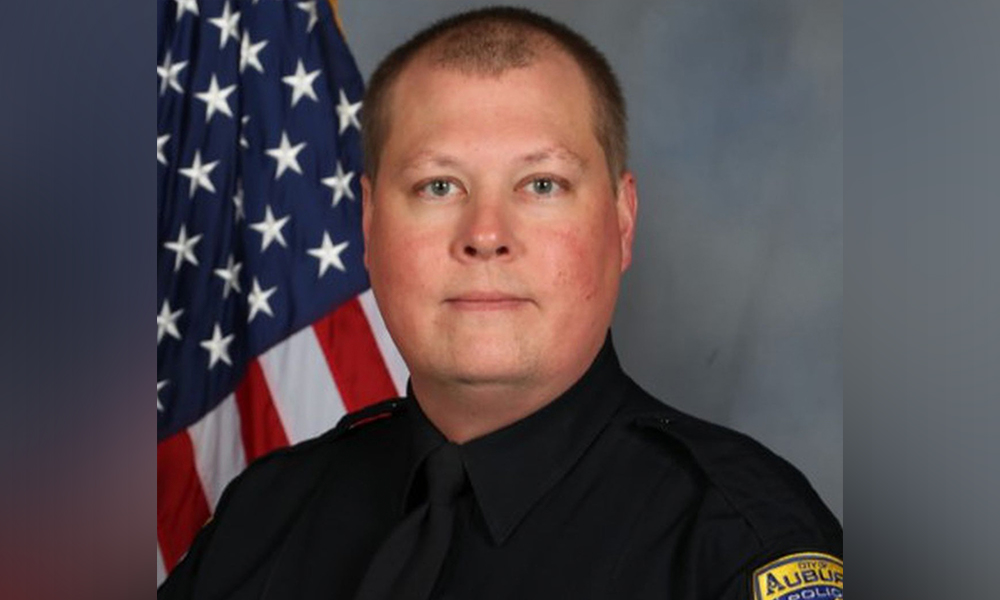 Alabama Gov. Kay Ivey asked that flags be flown at half-staff Monday to mourn the loss of Auburn Police Department Officer William Buechner, who was killed in the line of duty.
Two other officers were wounded in an incident late Sunday night.
"Just last week, in Alabama and across the country, we honored the sacrifice of the men and women in law enforcement during National Peace Officers Memorial Week," Ivey said. "As we began this week, our state was met with the tragic news that shots were fired on three of our police officers, which took the life of Officer William Buechner and wounded two other officers."
"Far too often, we are reminded of the grave sacrifice the men and women in law enforcement make each day and night they go to work," Ivey said. "Sadly, this year in our state, three men did not have the chance to return home to their families and friends — all because they risked their lives to protect our communities."
"The city of Auburn is somewhere I was able to call home for four important years of my life, and it will always have a very special place in my heart," Ivey continued. "I know that many others in Alabama and across the country are mourning this loss alongside Officer Buechner's family and Auburn residents."
"I commend the members of state and local law enforcement who bravely pursued and successfully captured the shooter to ensure the safety of the many students and families in the Auburn area," Ivey said. "We offer our support and prayers to the two officers recovering from their injuries and send prayers of comfort to the Buechner family. The ultimate sacrifice of Officer Buechner will never be forgotten."
Lee County District Attorney Brandon Hughes has announced he will prosecute 29-year-old Grady Wayne Wilkes for capital murder and will seek the death penalty.
"If you shoot a police officer, we're going to pursue the death penalty," Hughes said.
Alabama Attorney General Steve Marshall offered his condolences to Buechner's family and announced his support for Hughes's decision to seek the death penalty.
"I commend all of the law enforcement — local, state and federal — involved in capturing and arresting Grady Wayne Wilkes and concur with District Attorney Brandon Hughes on prosecuting him: 'If you shoot a police officer, we're going to pursue the death penalty.'" Marshall said on social media.
Wilkes will be charged with capital murder and attempted murder. Police said he was arrested without incident around 7:30 a.m. on Monday.
Buechner is the third law enforcement officer killed in the line of duty thus far this year.
The governor has issued a statewide directive to fly flags at half-staff to honor Buechner. Flags should remain lowered until sunset on Saturday, May 25, 2019.
Alabama parole officers seize firearms, ammunition and drugs in Enterprise
The seized evidence will be presented to a grand jury for further action and to authorities for potential federal charges.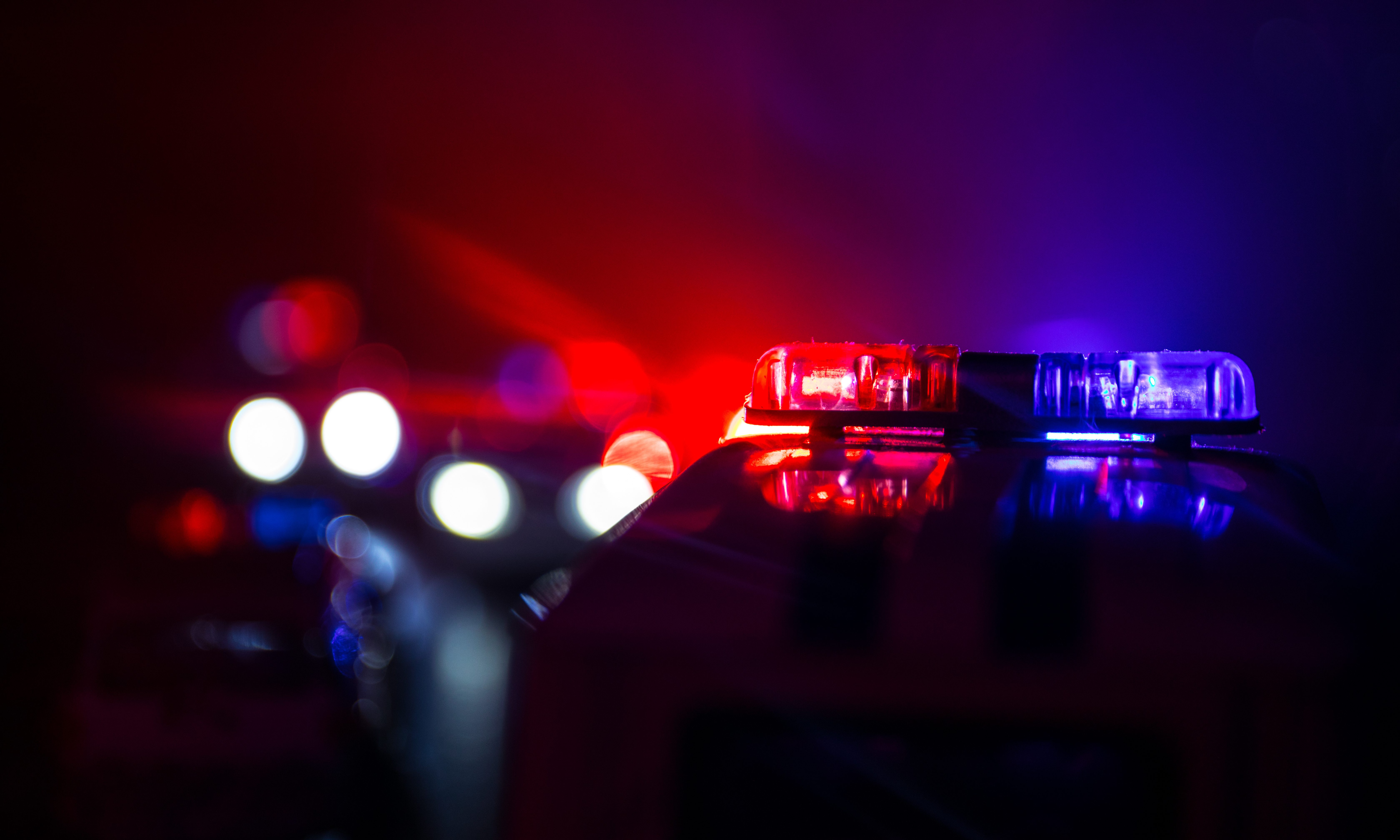 Officers of the Alabama Bureau of Pardons and Paroles on Wednesday seized two semiautomatic weapons, ammunition and drugs from a convicted armed robber in an operation in Enterprise. One of the seized weapons was stolen.
Alabama Bureau of Pardons and Paroles director Charlie Graddick praised officers Jared McPhaul and Troy Staley for their work.
"The first job every day of our officers is to protect public safety," Graddick said. "These officers stopped a parolee with a violent history from potentially using illegal weapons to harm someone. We are all grateful for their hard work and dedication."
The officers arrested parolee Jay Gatewood on a parole violation. Gatewood is out on parole after serving prison time for first-degree robbery and child abuse. Evidence of a possible parole violation was found after a search of Gatewood's car.
The seized evidence will be presented to a grand jury for further action and to authorities for potential federal charges.
Parolees are required to report to parole officers periodically. Gatewood had failed to report for the month of October so McPhaul directed him to come to the Enterprise office to report. The officers had received a tip that Gatewood might be engaging in illegal activities.
When Gatewood arrived, the officers, acting on the tip, asked if there was anything improper in his vehicle. On questioning, Gatewood admitted to the officers that there was a gun in his car.
McPhaul and Staley then searched the vehicle and found two 9 mm semiautomatic handguns. They also found three ammunition magazines, two of which were fully loaded, and a jar of marijuana with a digital scale.
The parole officers turned the evidence over to the Enterprise Police Department. McPhaul said that one of the guns had been reported stolen.
On March 17, 2008, Gatewood was sentenced to 25 years in prison for the armed robbery of a Dothan law office. He received three additional years for a child abuse conviction.
After serving just eight years of his sentence with the Alabama Department of Corrections, Gatewood was paroled in 2016. This was before Graddick was appointed the director of Pardons and Paroles. Gatewood has been supervised by parole officers since his release from prison.
For a convicted criminal to be in possession of firearms is a federal offense. That as well as the possession of illegal drugs and stolen property are all parole violations.
Gatewood, who has been jailed for the alleged parole violations, could potentially have his parole revoked for any one or more of these offenses. That will be determined in a future hearing.
Gatewood could potentially face new charges in the federal system for the gun charge. The stolen property and the marijuana could also be prosecuted in the state court system.
The possession of the digital scale is an indication that the marijuana was for other than personal use.
Depending on the amount of marijuana in the jar and any other evidence presented to the grand jury, Gatewood could potentially face a felony drug charge.