U.S. Senate passes bipartisan disaster relief compromise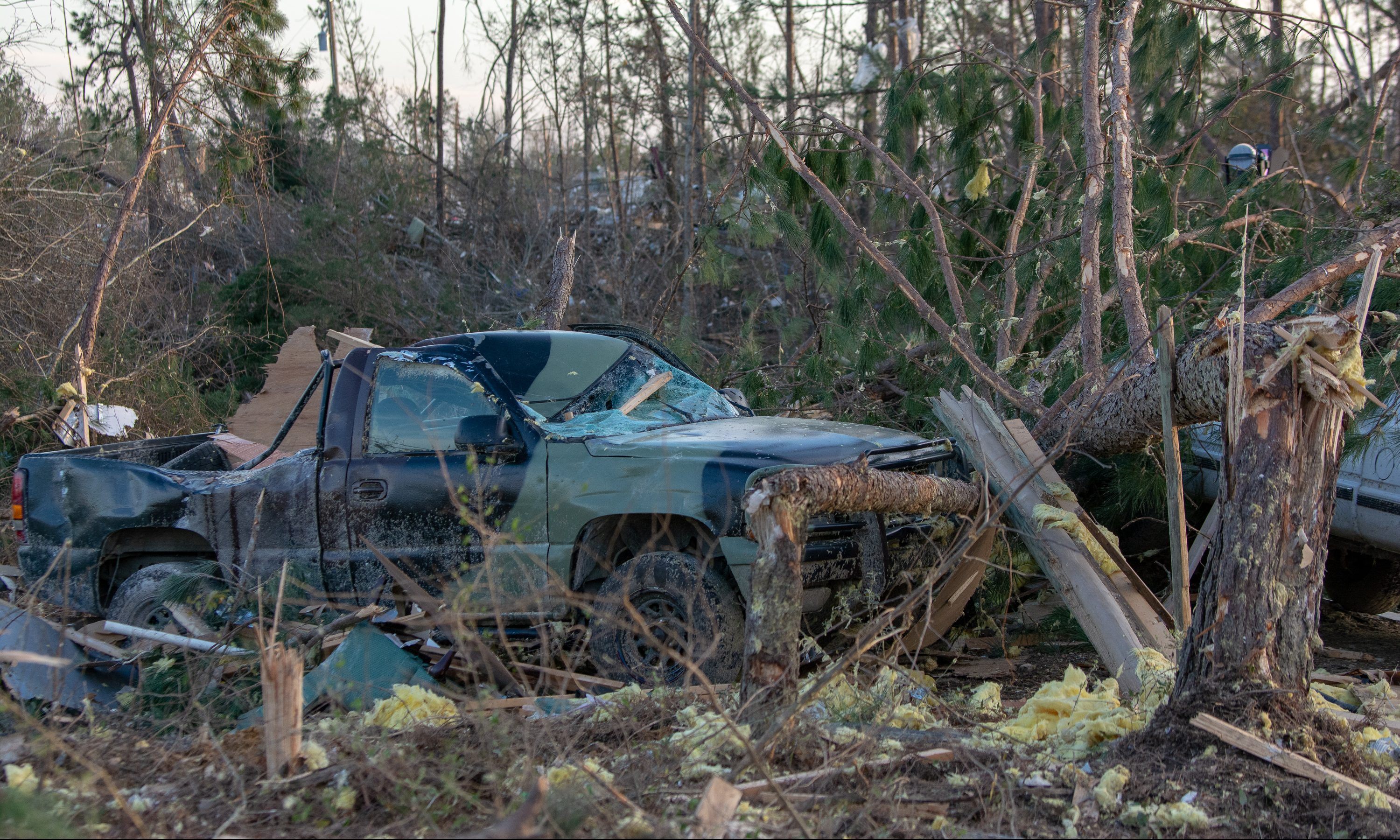 The Senate approved a compromise bill to provide disaster relief for Americans impacted by eligible natural disasters between 2017 and 2019. The bill passed this week after months of negotiations, which were primarily delayed over disagreements about funding for Puerto Rico hurricane recovery efforts and the southern border.
The legislation will now go to the House of Representatives for consideration.
Since late last year, Senator Doug Jones, D-Alabama, has advocated for a disaster relief funding bill that would benefit Alabama. In February, he and other colleagues proposed a bipartisan $13.6 billion disaster relief package, which also included aid to Lee County as a result of the March 3 tornadoes that left 23 dead, as well as farmers in the Wiregrass whose crops were damaged by Hurricane Michael. That legislation was incorporated into the broader bill that the Senate approved yesterday.
In April, Senator Jones was the only member of the Senate to support both disaster relief bills that were brought to a vote. After both bills failed, he personally reached out to the President to ask him to strike a compromise that could earn bipartisan support.
Jones said he is glad the Senate passed the disaster relief bill that will aid Alabama residents who suffered from the Lee County tornadoes and Hurricane Michael but that he was disappointed the process took so long.
"I am glad the Senate finally stepped up to pass a disaster relief bill that will help folks in Alabama who have suffered so much already, from our farmers in the Wiregrass to the tornado survivors in Lee County," Jones said. "This relief will be a great help to the ongoing recovery and rebuilding efforts in our state. And while I am glad that we've finally found common ground on this important step, I am disappointed that this disaster bill took so long to get done. We should never allow politics to get in the way of helping our fellow Americans recover from a disaster."
Print this piece
Survey shows small businesses are concerned about lawsuits over COVID-19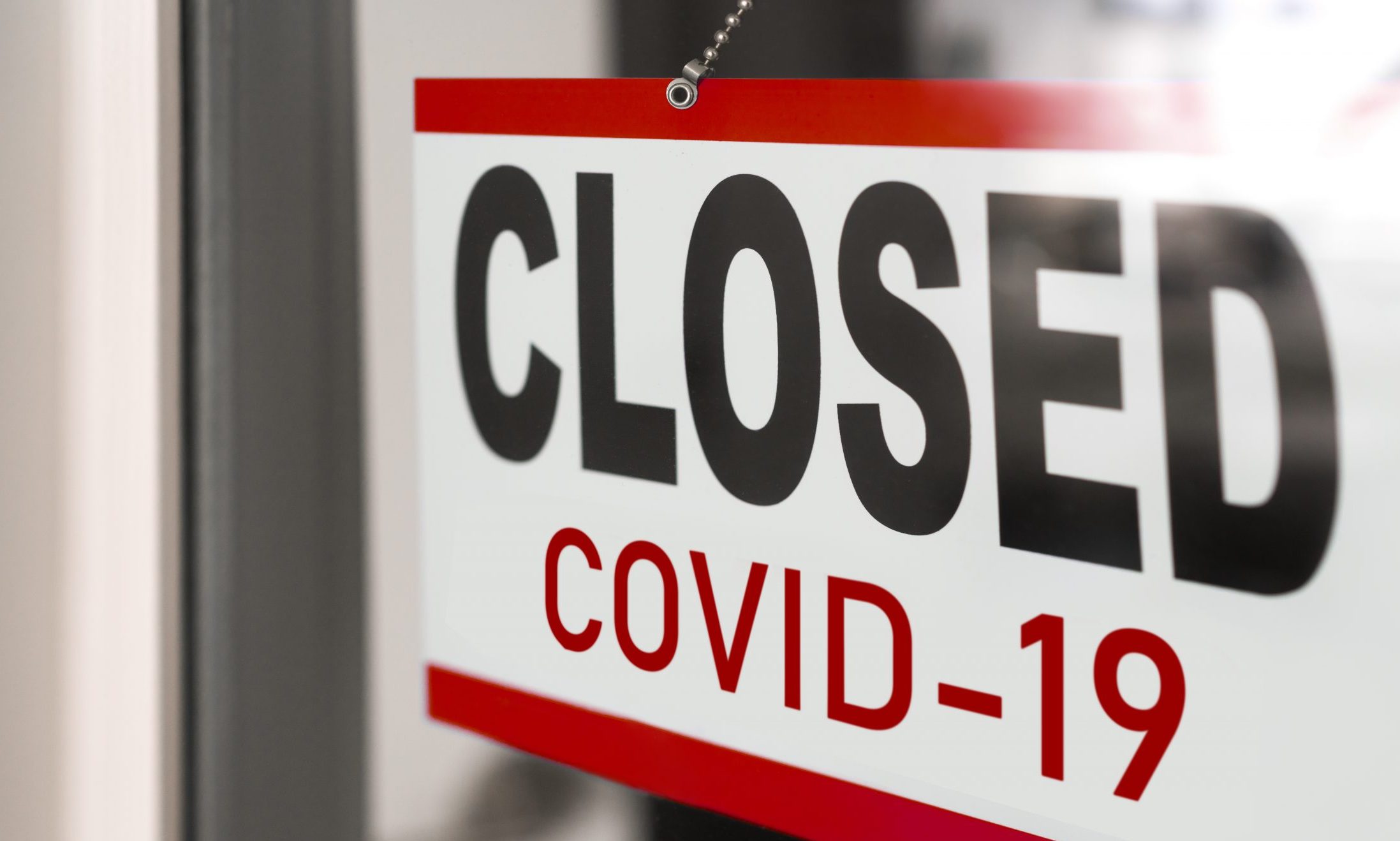 A majority of Alabama small business owners surveyed by the National Federation of Independent Business said that they are concerned about the possibility of lawsuits related to the COVID-19 outbreak, according to the NFIB.
Sixty-nine percent of owners who responded to the online survey say that they are very or moderately concerned about increased liability. Twenty-one percent say they're not too concerned, while just nine percent say they aren't concerned at all.
"Even in the best of times, small businesses are often the target of opportunists trying to make a buck by filing a frivolous lawsuit," NFIB State Director Rosemary Elebash said. "It's clear from the survey that Alabama small business owners are concerned about the potential for lawsuits to try to exploit the already devastating effects of the coronavirus."
"During the regular session of the legislature, Sen. Arthur Orr introduced a bill that would provide civil immunity for businesses, healthcare providers, churches, schools, and other organizations in connection with the novel coronavirus during a declared state of emergency," Elebash said.
"The reasonable measures provided in Senator Orr's bill would protect businesses struggling to keep their doors open from the risk and expense of lawsuits associated with COVID-19," Elebash said. "If the legislature is called back for a special session, Senator Orr's bill will be one of NFIB's top priorities."
The Senate wanted to address the Orr bill; but the leadership in the House of Representatives demanded that the legislature deal solely with the budgets, the school buildings bond issue, supplemental appropriations, and local legislation. The legislature left for spring break on March 12; but returned two weeks later on March 31 to a different world. Fears of contracting the virus turned the remainder of the 2020 legislative session into a much abbreviated limited affair more concerned with social distancing than passing legislation.
In other results, the survey respondents said: 70 percent say they're very or moderately concerned about getting customers back; 69 percent are concerned about managing the health and safety of their customers; 66% are concerned about managing the health and safety of employees; 69 percent are concerned with having to comply with new regulations related to the coronavirus; and 68 percent are concerned about finding an adequate supply of supplies such as hand sanitizer and disinfectant.
"This has been a challenging spring for Alabama's small businesses," Elebash said. "NFIB is committed to working closely with elected officials to develop strategies that allow more businesses to reopen fully so people can get back to work."
The Congressional Budget Office estimates that the U.S. economy lost $8 trillion in projected economic growth moving forward due to the COVID-19 crisis and the forced economic shutdowns to fight the spread of the virus and that is could take until 2030 for the economy to fully recover.
The federal government released the May jobs report and unemployment was 13.3 percent which is an unexpected improvement from April's 14.7 percent
Many businesses are still closed down by government order in states that are reopening more slowly than Alabama. Other businesses can not reopen economically due to social distancing guidelines in place limiting their occupancy and the liability issue only adds another fear that is holding some business owners back, further slowing the economic recovery.
The National Federation of Independent Business is the nation's leading small business advocacy organization. The NFIB was founded in 1943. 110,173 Americans have died from COVID-19.
To learn more visit their website: www.NFIB.com.
(Original reporting by the Wall Street Journal and CNBC contributed to this post.)
Print this piece