Jefferson County constable honors deputies during appreciation, awards dinner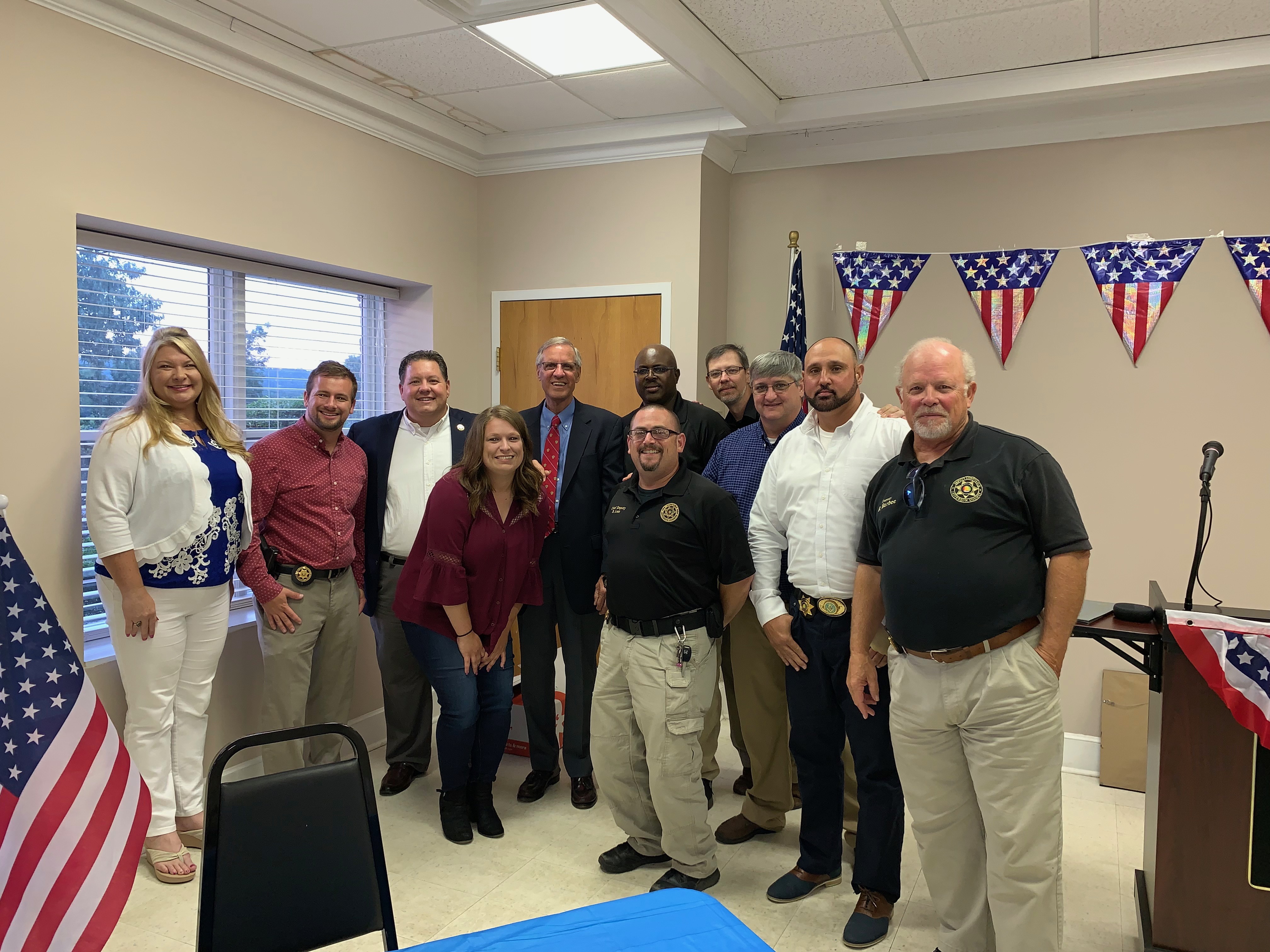 Jefferson County District 48 Constable Jonathan Barbee hosted an appreciation dinner and awards ceremony Thursday evening.
The dinner, sponsored by Martin's BBQ Joint in Cahaba Heights, honored Deputy Constables who have been serving their community.  The event was held at the New Merkel Community Center in Vestavia Hills. Vestavia Hills Mayor Ashley C. Curry was the featured speaker of the evening. Mayor Curry spoke about his years as an FBI agent and the experiences he learned from. He also applauded the Deputy Constables for their volunteer efforts in the City of Vestavia and throughout the county.
"Volunteers are so important to a community. I've seen many of you out working in Vestavia and other cities. What you are doing is so important to the people of Jefferson County. On behalf of Vestavia and its citizens, I want to thank you for all your efforts," said Mayor Ashley Curry.
Constable Barbee spoke about the history of Constables and how District 48 has grown in the last several years. He then presented awards and promotions to 11 Deputy Constables.
"This night is about honoring the members of our team who have shown outstanding service to our community. We want to make sure they are recognized for the great job they are doing," said Constable Jonathan Barbee
Deputy Constables are volunteer community court officers that are mostly responsible for delivery of court documents, but also provide assistance with traffic control in construction zones or at the scenes of traffic accidents. Deputy Constables also provide assistance with security at events and are visibly seen patrolling neighborhoods when they are serving court documents.
District 48 covers Vestavia Hills, Cahaba Heights, Mountain Brook, and South Birmingham's 280 Corridor. Constables were first in law enforcement in Alabama, even before county Sheriffs. Constables are elected officials and are elected by state House districts in Jefferson County.  Only 24 of Alabama's 67 counties have Constables at the present time. Jefferson County has one of the most active programs in Alabama.
Here are some of the Awards and promotions given out during the evening:
Chief Deputy Brian Less received an Award of Excellence for dedication and service.

Assistant Constable Ronald Barbee received an Outstanding Service Award.

Deputy Robert Colvert received an Outstanding Service Award, a Proclamation from Homewood Mayor Scott McBrayer for assisting a motorist who had a seizure and was promoted to Lieutenant of District 48.

Deputy Chase Sims received an Award of Excellence and was promoted to Sergeant over Special Services.

Deputy Joanne Sellers Barbee received an Outstanding Service Award and was promoted to Sergeant over the Civil Court Services.

Deputy Daniel Bates received a Service Award for being an active Reserve Deputy.

Deputy Terry Perry received a Perfect Attendance Award for always being on time and never missing a day of work or volunteering.

Emile Courtney and Ron Dieterich were sworn in as a new Deputy Constables.
For more information, contact District 48 Chief Deputy Brian Less at (205) 422-1596 or
[email protected]
COVID-19 hospitalizations, new cases continue to rise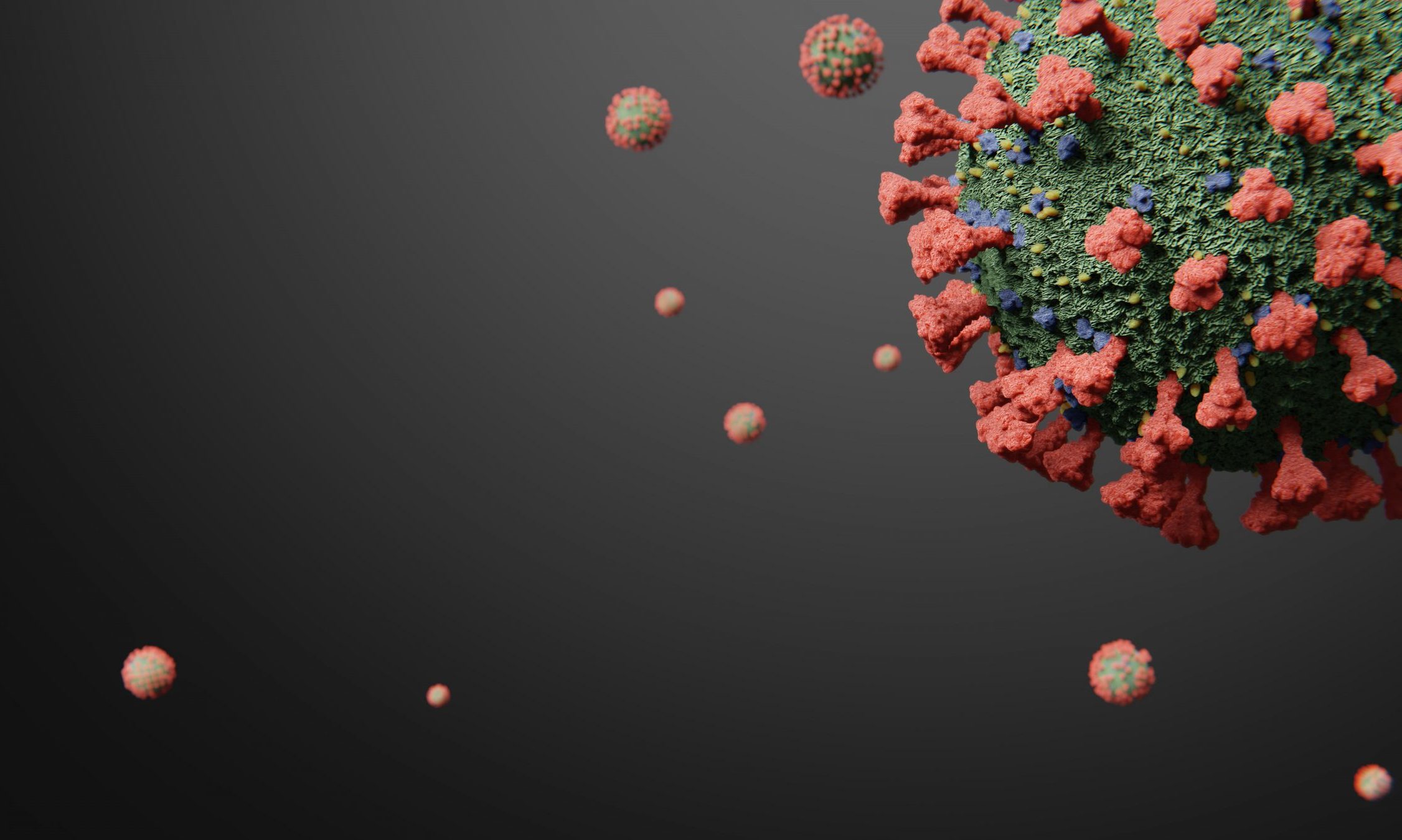 The number of rising hospitalized COVID-19 patients in Alabama is a concerning sign of a possible coming surge of the disease, state health experts said Friday. Alabama hospitals were caring for 888 coronavirus patients Friday, the highest number since Sept 9. 
UAB Hospital was caring for around 80 COVID-19 inpatients Friday afternoon, said Dr. Rachael Lee, an infectious disease specialist at UAB, speaking to reporters Friday. UAB Hospital hasn't had that many coronavirus inpatients since Aug. 18, when the disease was surging statewide.
"We have been dealing with this since March, and I think it's easy for us to drop our guard," Lee said. 
Alabama added 3,852 new coronavirus cases on Friday, but 1,287 of them were older positive antigen tests, conducted in June through October and submitted to ADPH by a facility in Mobile, according to the department. Still, Alabama's daily case count has been increasing, concerning health officials already worried that as the weather turns colder and the flu season ramps up, Alabama could see a surge like the state had in July.
Alabama's 14-day average of new daily cases was 1,247 on Friday, the highest it's been since Sept 4. Over the last 14 days, Alabama has added 17,451 new COVID-19 cases.
Friday's inclusion of those older positive test results throws off the day's percent positivity, by Thursday the state's percent of tests that were positive was nearly 16 percent. Public health officials say it should be at or below five percent or cases are going undetected.
The state added 16 COVID-19 deaths on Friday, bringing to total confirmed deaths statewide to 2,859. Over the last two weeks, 206 deaths were reported in the state. Alabama's 14-day average of new daily deaths on Friday was 15.
Alabama state health officer Dr. Scott Harris told APR by phone Friday called the rising new cases and hospitalizations "worrisome."
Harris noted the data dump of older confirmed cases in Friday's data, but said "but nevertheless, I think it's clear our numbers are going up."
Harris said it's not yet clear what's causing the continued spread, but said it may be due at least in part to larger private gatherings. ADPH staff has mentioned a few outbreaks association with such gatherings, but Harris said it's hard to know for certain if that's the major driver in the state's rising numbers.
"It's football season and the holidays are coming up and school is back in session," Harris said. "I think people are just not being as safe as they were."
Harris noted that on ADPH's color-coded, risk indicator dashboard, red counties, which denotes counties with rising cases and percent positivity, the 17 red counties on Friday were distributed across the state.
"So there's not one event, or even a handful of events. It seems like there's just a lot of things happening in a lot of places," Harris said.
Alabama's rising numbers are mirrored in many states. The U.S. reported more than 71,600 new COVID-19 cases on Thursday, nearing the country's record highs, set in July.