Fraternal Order of Police endorses Jay King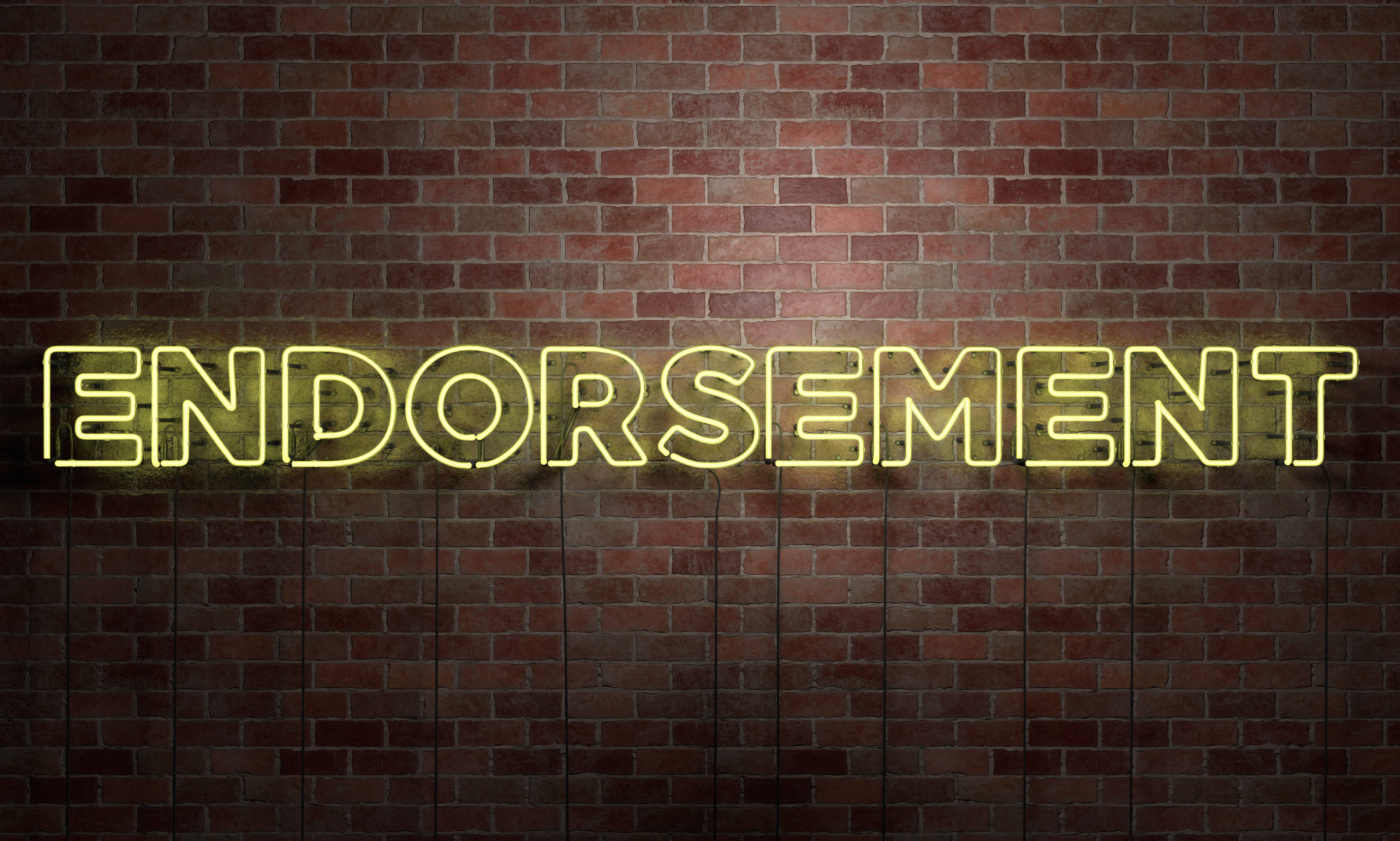 Monday, the Fraternal Order of Police Capitol City Lodge No. 11 announced that they have endorsed Jay King in the House District 74 special election Republican primary.
"Jay has demonstrated his ability to lead and work with others to better our community," said Lodge President Everette Johnson. "He will make an excellent Representative that will help resolve the needs of District 74 as well as the State of Alabama."
"Jay is an active member of the Fraternal Order of Police," Johnson said. "He continues to serve his community here in Montgomery with over 25 years of law enforcement experience. He demonstrates leadership on a daily basis by being a Commander within the Montgomery Police Department. He has served his country by being a member of the Alabama National Guard. Jay has worked tirelessly to better the conditions of life for our community by volunteering for Meals on Wheels as well as participated in numerous community meetings throughout the City of Montgomery."
"I believe Jay King will work toward improving our criminal justice system with fair and productive legislation that will help law enforcement and our communities within District 74," Johnson said. "He will support improving our education system within the City. With his leadership and work ethic, Jay will push legislation that will provide sensible measures to better schools in District 74. Jay's experience with traffic enforcement makes him extremely knowledgeable with the roadways and infrastructure of our state. The needs of repairing and replacing major infrastructure assets is tremendous. Jay will provide insight into better ways to make our roads safer."
"With a love for his City and community and a desire to continue his long legacy of service to both, Jay King is the best candidate for District 74," President Johnson wrote. "I strongly encourage you to join Capitol City Lodge #11 in showing your support and casting your vote for Jay King."
The Fraternal Order of Police is the largest and oldest law enforcement organization in the Country. Capitol City Lodge #11 represents over 270 active and retired law enforcement officers in Montgomery.
King thanked the Lodge for their endorsement and added, "In addition, I am honored that I have received the personal endorsement (to include campaign contributions) from the Dimitri Polizos family."
House District 74 became vacant earlier this year when State Representative Dimitri Polizos died from a sudden heart attack.
Jay King is one of six candidate in the House District 74 Republican primary.
The Republican special primary election will include six candidates.
The others are: Michael Fritz, Tobias Grant, Jesse Caleb Heifner, Daniel Sparkman, and Charlotte Meadows.
The special Republican primary election will be June 11, 2019.
The eventual winner of the Republican nomination will then face Democrat Wayford Mack in the special general election.
The party primary runoff elections will be on Tuesday, August 27, 2019, and the general election will be on Tuesday, November 12, 2019.
If there is no need, for a Republican primary runoff, then the general election will be held Tuesday, August 27, 2019.
GOP candidate Tommy Tuberville leads Trump "boat parade" in Orange Beach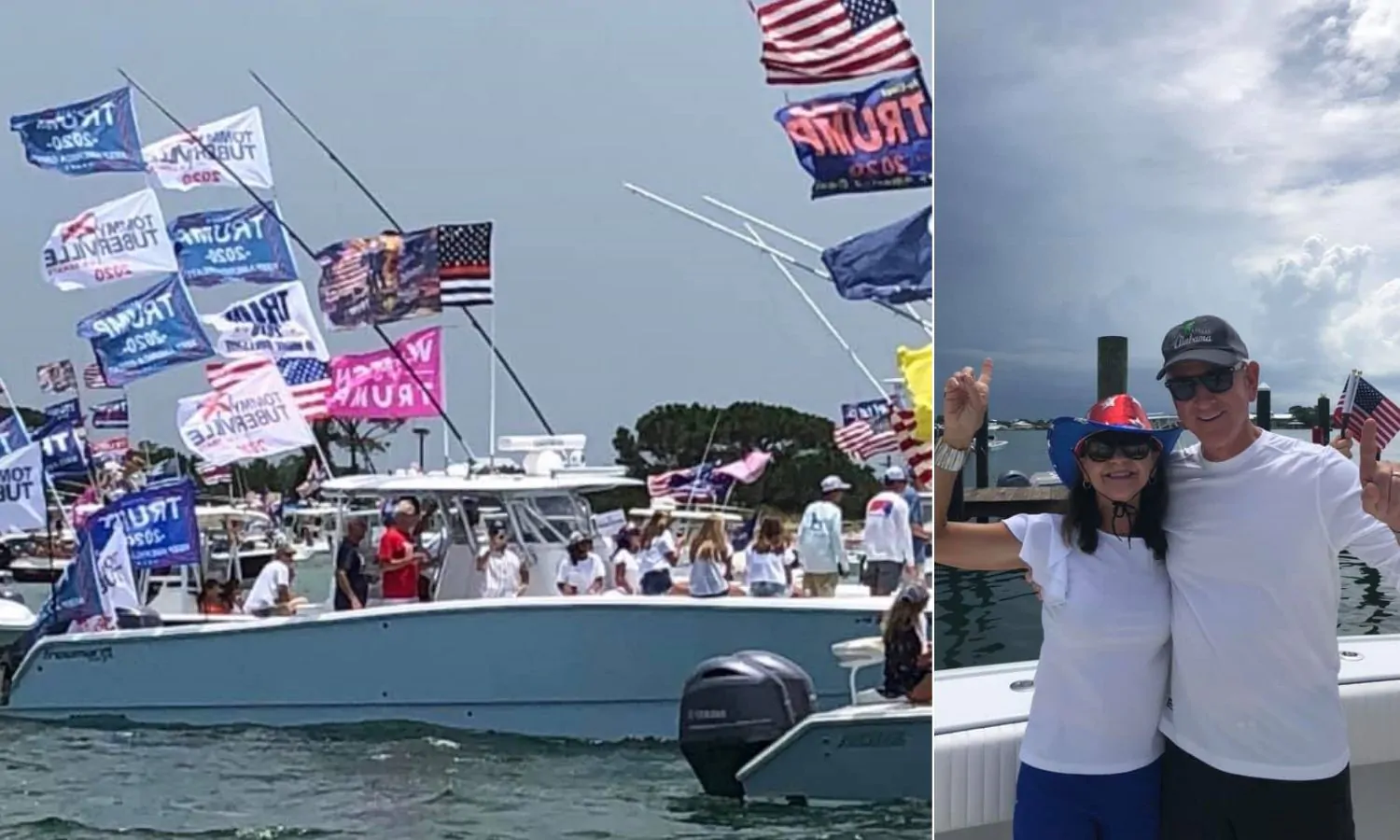 Senate candidate Tommy Tuberville rode in the lead boat in a "boat parade" on Sunday in Orange Beach, celebrating Independence Day and the launch of President Donald Trump's re-election campaign.
Hundreds of boats participated in the Trump parade in the Perdido Pass area. WKRG TV estimates that more than 8,000 people joined. Orange Beach and Gulf Shores boats joined boats from Pensacola and Dauphin Island.
Trump supporter and Alabama Republican Executive Committee member Perry Hooper Jr. was also present.
"It was Awesome having Coach Tommy Tuberville on The TRUMP Boat at Orange Beach Alabama," Hooper said. "Tommy was a Great Coach and he will be a Great US Senator. It's Great To Be A TRUMP/ TUBERVILLE AMERICAN. Everybody was so Happy cheering for The President and Tommy on! Fun Day!"
Hooper is a former state representative from Montgomery.
Tuberville is a former Auburn University head football coach. The Arkansas native lives in Auburn.
President Donald Trump spoke at Mount Rushmore in South Dakota on Friday.
"Today we pay tribute to the exceptional lives and extraordinary legacies of George Washington, Thomas Jefferson, Abraham Lincoln, and Teddy Roosevelt," Trump said. "I am here as your president to proclaim before the country and before the world, this monument will never be desecrated, these heroes will never be defamed, their legacy will never ever be destroyed, their achievements will never be forgotten, and Mount Rushmore will stand forever as an eternal tribute to our forefathers and to our freedom."
Trump accused opponents of trying to dismantle America.
"Make no mistake. This left-wing cultural revolution is designed to overthrow the American Revolution," Trump alleged. "In so doing they would destroy the very civilization that rescued billions from poverty, disease, violence, and hunger, and that lifted humanity to new heights of achievement, discovery, and progress. To make this possible, they are determined to tear down every statue, symbol, and memory of our national heritage."
"President Trump has given several good Speeches," Hooper said. "This Speech was by far his best! It was straight up AWESOME! His speech was all about the Greatness of America! President Trump loves our Country and its great History. President Reagan has given some of the best speeches ever. This speech topped Reagan's best. As for Perry O. Hooper Jr., I would get in a foxhole and fight for him to the end. God Bless President Donald J. Trump and GOD BLESS THE USA!"
Trump faces a stiff challenge from former Vice President Joe Biden, who is leading in the polling.
Tuberville has been endorsed by Trump in the July 14 Republican primary runoff for U.S. Senate. Tuberville faces former Sen. Jeff Sessions.