Opinion | Making correctional education work for Alabama
The job market in Alabama is growing, and the unemployment rate has reached low levels not seen in many years. Businesses across the state are working harder than ever to find and hire qualified workers. According to Governor Ivey's Success Plus initiative, our state will need an extra 500,000 credentialed, highly-skilled or degreed individuals by 2025.
This provides an excellent opportunity for placement of previously incarcerated individuals who are graduating from J.F. Ingram State Technical College with technical skills and proficiency in ready–to–work disciplines.
At Ingram, we want to send the message that opportunities to reduce recidivism in our state's prison system have been enhanced by economic conditions statewide and by our continued efforts to provide excellent training and work readiness skills to the incarcerated. Recently, Ingram hired a job placement coordinator. We are having increased success placing Ingram graduates in high wage, high demand positions throughout Alabama. These jobs provide income, dignity and hope for those in our communities in need of a chance to succeed and become productive citizens.
To facilitate reentry into society, the Ingram State Foundation often provides needed tools and safety equipment to employed graduates as they begin their new jobs.
According to the Alabama Department of Corrections, 94 percent of individuals incarcerated, will be released into the community. Established by the Alabama legislature in 1965, Ingram State Technical College is the only community college in the country serving incarcerated students exclusively.
A fully-accredited member of the Alabama Community College System, which is part of the Alabama Workforce Council, Ingram State partners with the Alabama Department of Corrections and provides career technical training in 17 programs ranging from diesel mechanics to industrial maintenance, logistics to welding, cosmetology and barbering at correctional facilities across central Alabama, including Tutwiler Prison for Women.  
These are credit-bearing programs with stackable credentials of short and long-term certifications. College enrollment is available to inmates that are within 10 years of their end–of–sentence or parole date. Our goal is to prepare our graduates to enter the workforce equipped to meet the needs of employers, provide a pathway of employment for the formerly incarcerated and reduce the number of inmates that return to Alabama's prisons.
Since many of our students did not graduate from high school, students can also enroll in adult education and pursue their high school diploma or GED. A new endeavor in adult education is the Career Pathways program which encourages students earn their GED while they are dually enrolling in a career tech program.
Because ISTC graduates face significant barriers to employment, ISTC has placed particular emphasis on the acquisition of industry-recognized certifications and credentials. Programs are taught utilizing the nationally recognized curriculum from the National Center for Construction Education and Research and Manufacturing Skills Standards Council, and qualified students complete an OSHA 10-hour safety class.
Through an agreement with the Alabama Plumbers and Gas Fitters Examining Board, ISTC plumbing students can earn their journeyman certification as part of their program of study. Students enrolled in the HVAC program receive EPA certifications, while barbering and cosmetology students complete the hours of education needed to sit for state licensure examinations.
In addition to helping close the employment gap, educating Alabama's incarcerated population has other benefits. A 2018 study by the RAND Corporation shows that individuals who participate in quality education programs are 28 percent less likely to return to prison than those who serve their sentence and are released. Earlier RAND research showed that for every $1 investment in prison education programs there is a $4 to $5 reduction in incarceration costs during the first three years post-release of a prisoner.  
Although our buildings, instructional equipment, and techniques would be familiar on any community college campus, our student body is unique — a mission of developing responsible citizens which reduces recidivism and provides employable workers to businesses. Student success at ISTC is a victory not only for each student and their families – but for all Alabamians.
Print this piece
Opinion | Alabama's economic boom should be heard and felt across the state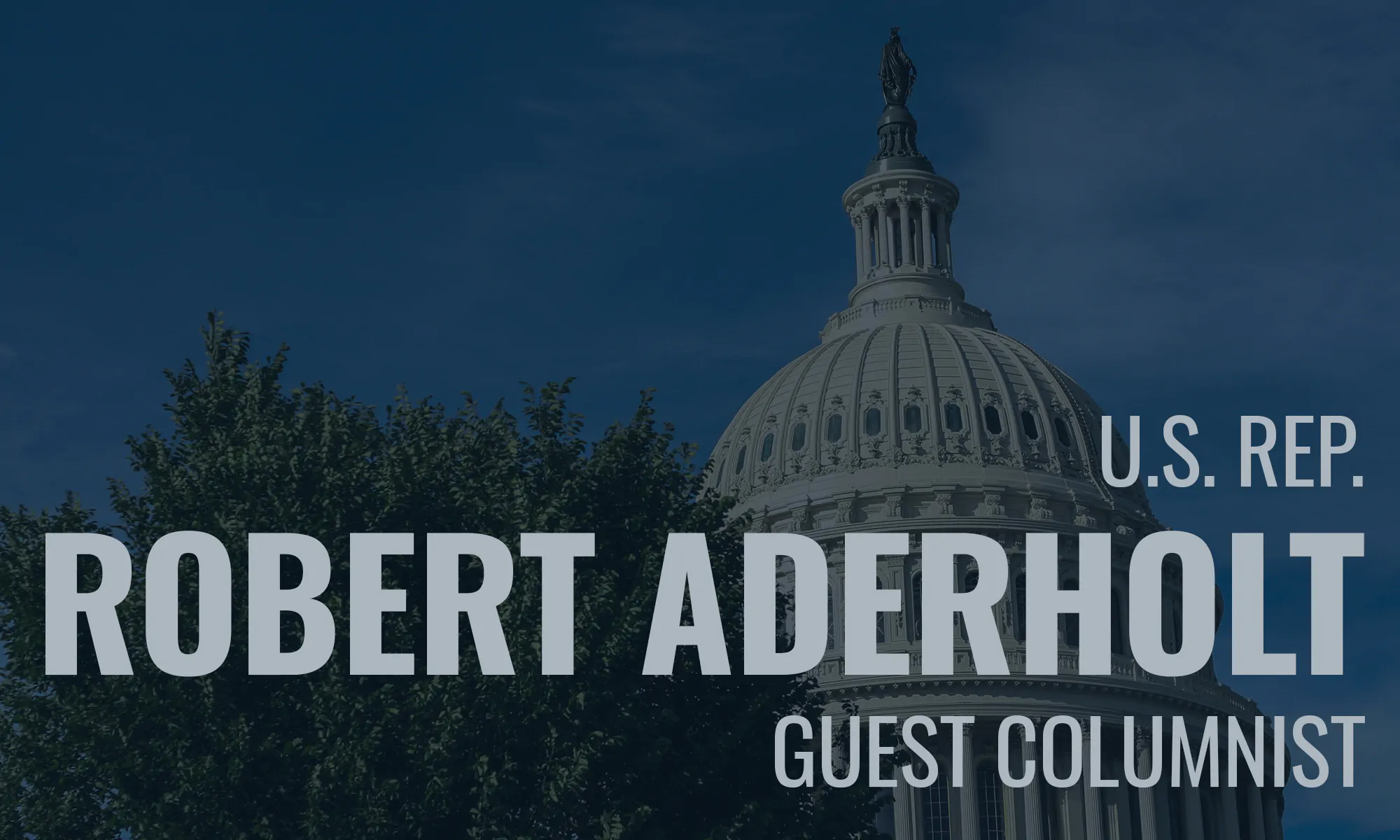 When I was growing up in Haleyville, I can remember people in July and August saying, "it's hotter'n blue blazes outside."  Well, you could certainly describe America and Alabama's current economic boom as being "hotter'n blue blazes."  Alabama's economy is scorching hot, with the lowest unemployment numbers in our state's history.  One county economic development director told me that "if you want a job, you can find one right now."
​I don't doubt that's true, but unfortunately it also depends on what part of the state you live in.   If you are willing and able to drive a couple of hours to and from work, then you certainly have many more options.  Our Defense and Space industries are experiencing tremendous growth. Agriculture is booming. Alabama is the nation's second largest producer of poultry – and that's a good thing.
But we can do even better. A lot of people can't commute long distances every day to reach good jobs, so we've got bring the jobs to them. I believe we can bring high paying, quality jobs to every corner of the 4th District and Alabama and rural America as a whole.  We need to rebuild our essential manufacturing base – and that's something that President Trump has focused on.
And to build upon that, we must prioritize building up our infrastructure.  We must expand high speed internet to every square mile of the 4th District and North Alabama.  We must protect rural hospitals and clinics to make sure people everywhere have access to high quality healthcare. And we must ensure we have a highly trained work force with the skills employers are looking for.
During a recent visit to a locally owned business in Muscle Shoals, Alabama, I was told they have jobs available, but they can't find candidates who can pass a drug test.  This is why I worked in Congress to allocate more than a billion dollars to fight the opioid epidemic.  A highly skilled workforce is essential, but we also need a workforce that isn't dependent on illegal substances to get though the day.  Lack of employment and dependency on drugs is an evil and all-consuming cycle.  We can break that cycle.
We also need to make sure our trade policies are based on common sense.  We want to increase trade by eliminating unfair foreign trade policies.  President Trump did that in the U.S.- Mexico- Canadian (USMCA) trade deal, which opens more markets for American products and helps make America more competitive.  That makes a big difference for our farmers, manufacturers, businesses and for consumers.  We'll have more opportunities for common-sense trade deals in the coming years.
​It's also time for us to stop associating social status and class on whether someone has a four-year college degree.  Trust me, I know many people who have bachelors and master's degrees that aren't worth the paper they're written on.  And at the same time, I've heard of people who have two-year welding degrees from colleges like Wallace State who are making money we normally associate with a doctor.
Two-year associate degrees and high school vocational classes are just as valuable to our economic wellbeing than an economics degree from Harvard.  If someone aspires to achieve a four-year degree, that's great, but they should never be celebrated more than the person who decides to open his own plumbing business.  This is why I'm so supportive of our state's two-year college system and our vocational schools.
​Alabama has so much economic potential.  I hope you will join me in making sure we see this economic expansion continues in places like Huntsville, but also expands into places like Lamar, DeKalb and Fayette counties.  There's no reason we shouldn't all be able to take part in how hot the Alabama economy is right now.   As we also used to say in Haleyville, it's 100 degrees in the shade!
Print this piece