Representative Jimmy Martin has passed away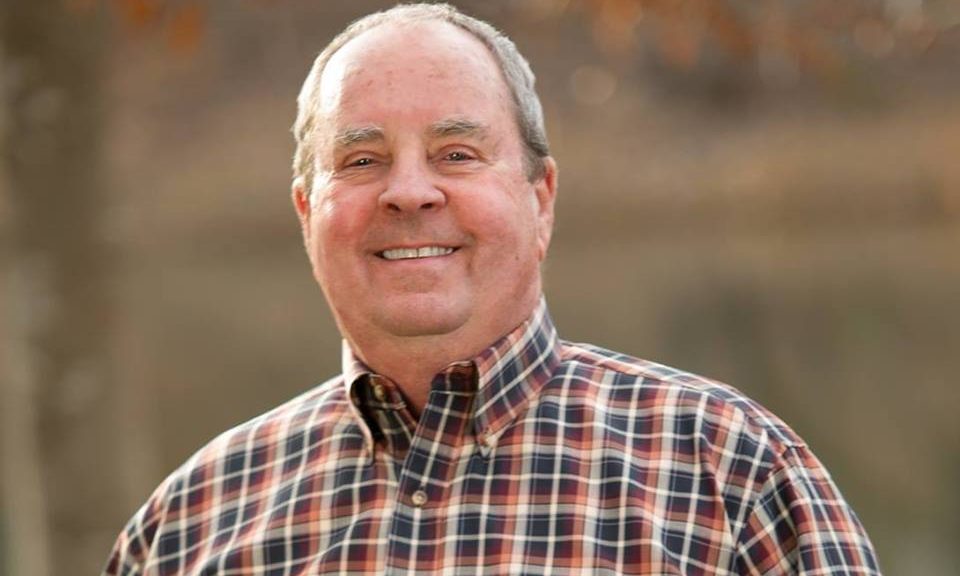 Friday, State Representative Jimmy Martin, R-Clanton, passed away after a battle with lung cancer.
Rep. Martin passed away from illness. Upon hearing the tragic news, Alabama Governor Kay Ivey (R) released the following statement:
"Early this morning, state Representative Jimmy Martin lost his battle to cancer," Ivey said. "Alabama has truly lost a good man and statesman. His many years of service to the people of Autauga and Chilton counties have made a lasting impact on the future of the entire state. As we enter in the final moments of this Legislative Session, let us remember the contributions that Representative Martin made throughout his tenure. His presence in the Alabama House of Representatives will be greatly missed. I offer my prayers to his family during this difficult time of loss."
House Majority Leader Nathaniel Ledbetter, R – Rainsville, released a statement on behalf of the members of the Alabama House Republican Caucus.
.
"The members of the House Republican Caucus are saddened to learn of the passing of our friend and colleague, Rep. Jimmy Martin, but we are buoyed by the knowledge that he is free of his cancer and reaping God's promised reward for a life well-lived," Ledbetter said. "Because of the institutional knowledge that resulted from his 17 years as a member of the House, Jimmy was a great resource for all of us to call upon, but more valuable than his knowledge were the smiles, pats on the back, and words of encouragement that he constantly offered to House members on both sides of the aisle. All of us will miss Jimmy's reassuring presence, and his constituents will miss the leadership and devoted service he provided to them in the committee rooms, corridors, and chambers of the Alabama State House."
"Our heartfelt condolences go out to the family he leaves behind as we offer prayers for their solace and comfort," Ledbetter concluded.
Martin was a funeral homeowner in Clanton along with his two brothers. He served in the House as a Democrat from 1998 to 2010. In 2010 he was defeated by a Republican challenger in the 2010 Republican landslide that gave the GOP the supermajority. He switched to the Republican Party in 2013 and won back his seat in 2014. Martin was re-elected in 2018.
The governor has directed flags to be flown at half-staff on the grounds of the Alabama State Capitol Complex and in Autauga and Chilton counties to honor the life and service of Representative Martin.
Martin was the Chilton County Coroner for 36 years.
He is survived by his wife, Norma Gail Martin; son, Jim (Vicky) Martin; daughter, Kim (Shane) Robinson; Grandsons, David (Jennifer) Gardner, Ty (Brandy) Byrd; Granddaughters, Kassie (Casey) Smitherman, Kristin (Kyle) Mims, Kamber (Ryan) Nwransky, Shayna (Trent) Wyatt, Shelbie (Jace) Maddox; 14 Great-Grandchildren, Brothers, Donny Martin, Bobby (Judy) Martin; Sister, Mary Mell (Bonny)Smith; and Numerous friends and family.
Visitation is from 2 to 5 p.m, Sunday, June 2, 2019 at Clanton First Baptist Christian Life Center. Services will be held Sunday, June 2, 2019, at 5:00 PM at Clanton First Baptist Christian Life Center with Rev. Matt DeBord officiating. Family requests no flowers.
Print this piece
Alabama House Minority Leader Anthony Daniels endorses Mike Bloomberg for president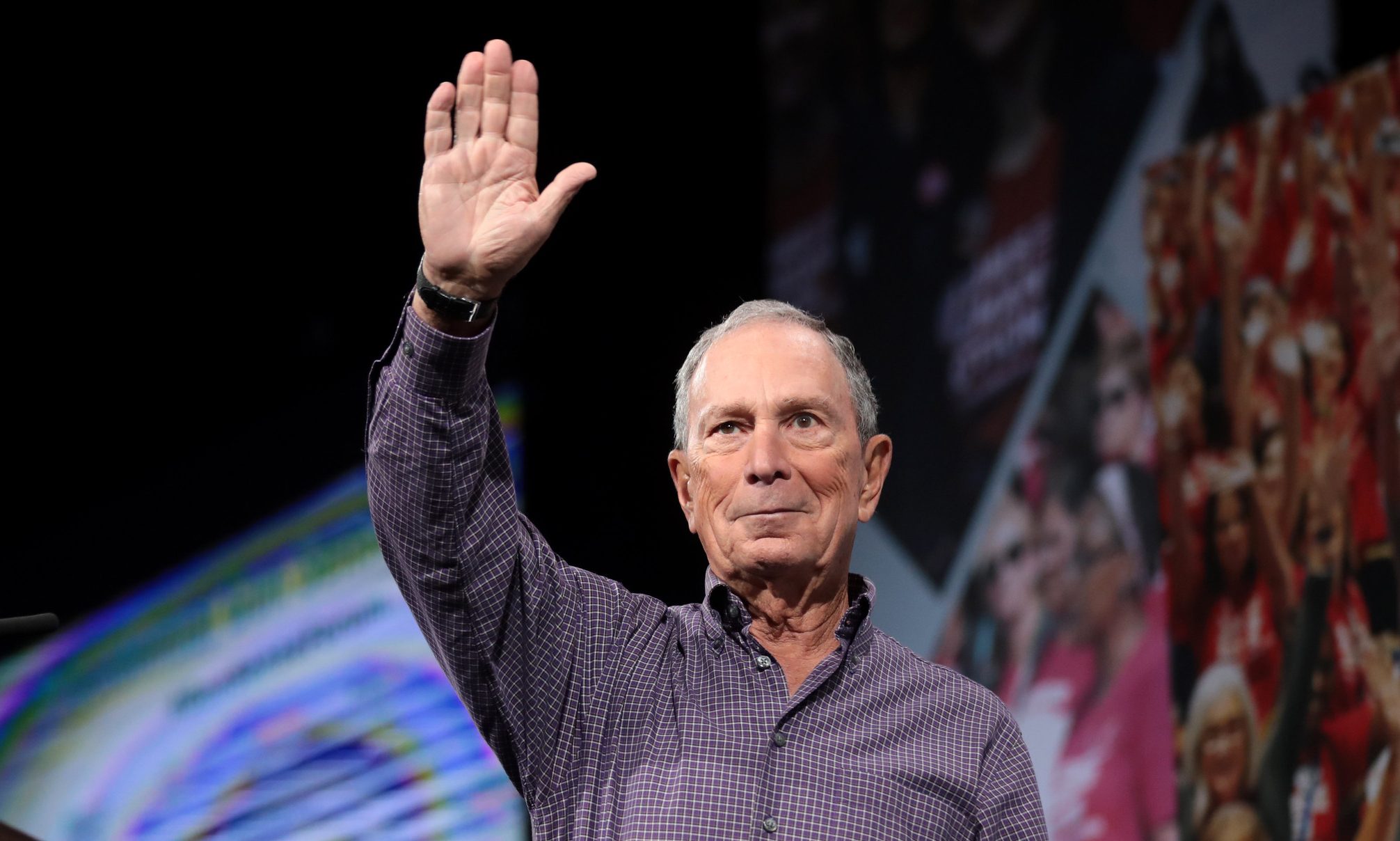 Alabama House Minority Leader Anthony Daniels announced his endorsement of Democratic presidential candidate Mike Bloomberg today, 4 days ahead of Alabama's primary election on Super Tuesday. Daniels joins State Senate Minority Leader Bobby Singleton and Black Caucus Chair Representative A.J. McCampbell in support of Mike. In his endorsement, Rep. Daniels cited Mike's work taking on tough fights on health care, public education, and supporting small businesses.
"We need a president who has a proven record of bringing people together to tackle the tough challenges we face in this country, and I can't think of anyone better to do that than Mike Bloomberg," said Rep. Daniels. "Not only is Mike the best positioned to take on Trump, but he has also proven he can deliver on his promises to make this country better for all. Alabamians should know that when I head to the polls this Tuesday, I'll be proudly casting my vote for Mike Bloomberg."
Rep. Anthony Daniels represents the 53rd District in the Alabama State House of Representatives, where, since 2017, he has served as minority leader. Rep. Daniels received his Bachelor's and Master's degree from Alabama A&M University. A former public school teacher and small business owner, Daniels is known for championing innovative education programs, like the Alabama School of Cyber Technology and Engineering, that prepare young people for promising careers, cultivate homegrown talent, and drive economic growth. Under his leadership, the House Democratic Caucus has made significant strides in addressing key issues like support for cradle-to-Pre-K programs, proven workforce development, and job readiness initiatives, and bringing broadband access to rural areas. They have also succeeded in preventing the passage of partisan legislation that hurts working families.
"Alabamians know how important this election is for the future of our country, and that's why they're supporting Mike Bloomberg, a doer and not a talker with a record of not shying away from tough fights," said Bradley Davidson, Mike Bloomberg 2020 Alabama State Advisor. "We're honored to have the support of Rep. Daniels, a respected leader in Alabama and beyond, and we look forward to working together with him to get Mike elected."
Mike Bloomberg will return to Alabama on Sunday, March 1 to participate in the 55th annual Selma bridge crossing to commemorate Bloody Sunday. Additionally, Bloomberg visited Montgomery earlier this month for an organizing event and to speak at the 60th annual Alabama Democratic Conference (ADC) Convention, the Alabama Democratic Party's largest Black caucus. He later received the endorsement of the group.
Print this piece