Fifth annual Lineman Appreciation Day held in Opelika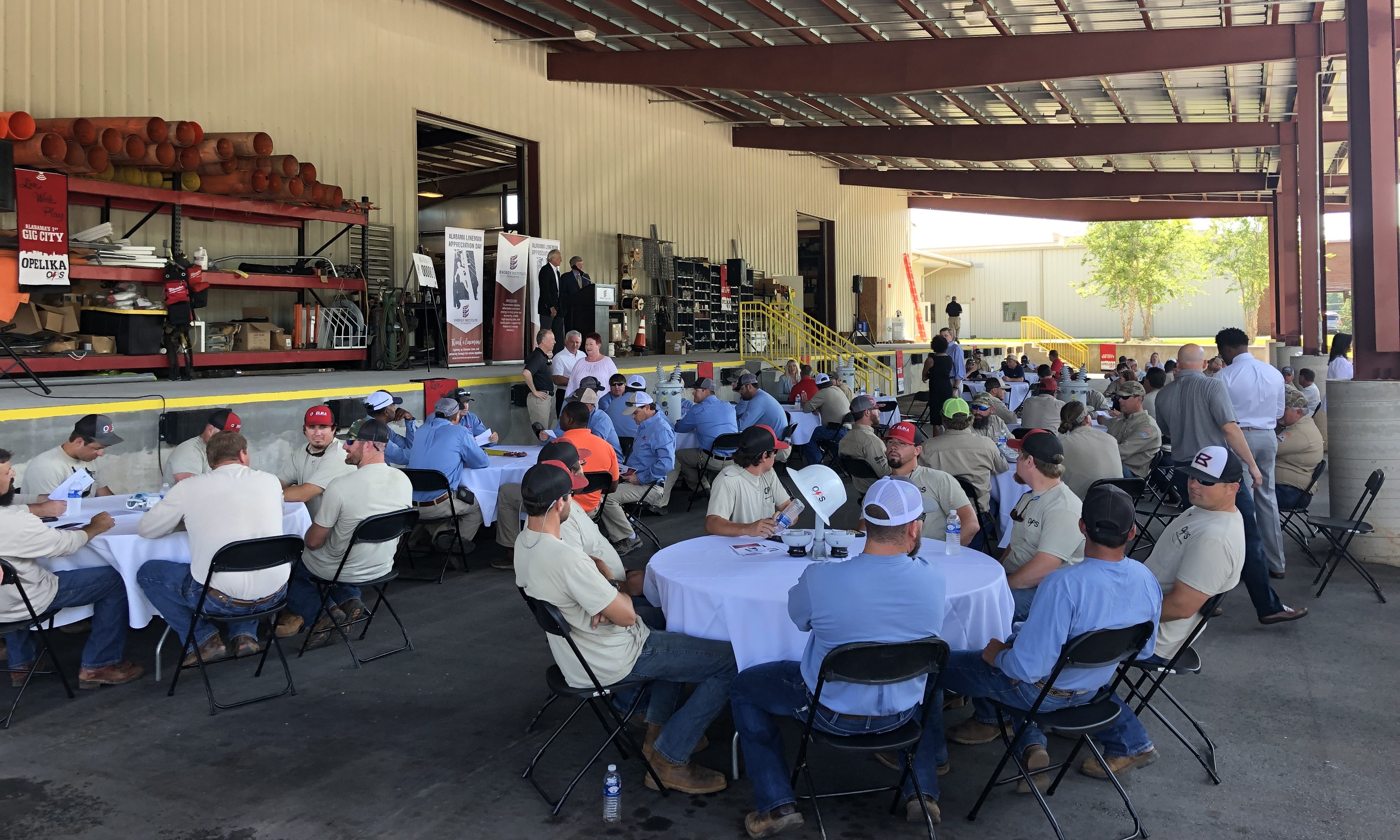 Opelika Power Services hosted the fifth annual Lineman Appreciation Day, sponsored by the Energy Institute of Alabama (EIA). The event recognized the men and women tasked with providing electricity to Alabama residents every day, even in dangerous conditions and after severe weather strikes.
"In good weather we love them, but in bad weather, we sure do appreciate them," Opelika Mayor Gary Fuller said as he welcomed attendees. More than 80 linemen and guests were in attendance for today's event.
Cullman Electrical Cooperative's Jeff Osborn received the Energy Institute's Outstanding Service Award for his twelve years of service as a lineman, as well as his commitment to go above and beyond his daily work duties for the cooperative. Chairman of the Energy Institute of Alabama, Seth Hammett, shared a story about Osborn organizing work days in the community to help citizens with much-needed yard work and home repair projects on his own time.
"What sets Jeff apart is his attention to detail and compassion for people he encounters each day," said Hammett as he read Osborn's nomination for the award.
Other active linemen attended the event with two sharing their own perspectives of what it means to be a lineman. All were gifted backpacks for use in the field. Hammett said that the special recognition for linemen is important due to their unwavering commitment to serve the people of our state every day and in the worst of conditions.
"Our linemen are the face of our industry," Hammett said. "When people think about electric utilities, they think about linemen."
Information about the newly created "Thank A Lineman" car tag was shared, including that the proceeds from the tag will benefit charities that support linemen and their families.
Lineman Appreciation Day began as a statewide celebration following a resolution sponsored by Representative April Weaver, R- Alabaster, which established the first Monday of June by the state legislature as a day to recognize these important individuals. Rep. Weaver spoke today about her own grandfather serving as a lineman and the personal sacrifices she has witnessed first-hand that linemen make every day to serve the citizens of the state. Linemen are celebrated nationwide on April 18, following a 2013 resolution passed by Congress.
The Energy Institute of Alabama's mission is to promote reliable, affordable and clean energy to help grow our economy, create high-paying jobs, and build public support for Alabama's energy industry. Learn more at www.energyinstituteal.org.
Governor announces auto supplier IAC plans Alabama expansion
IAC is committing $34.3 million in new capital investment to expand its new manufacturing facility located in Tuscaloosa County.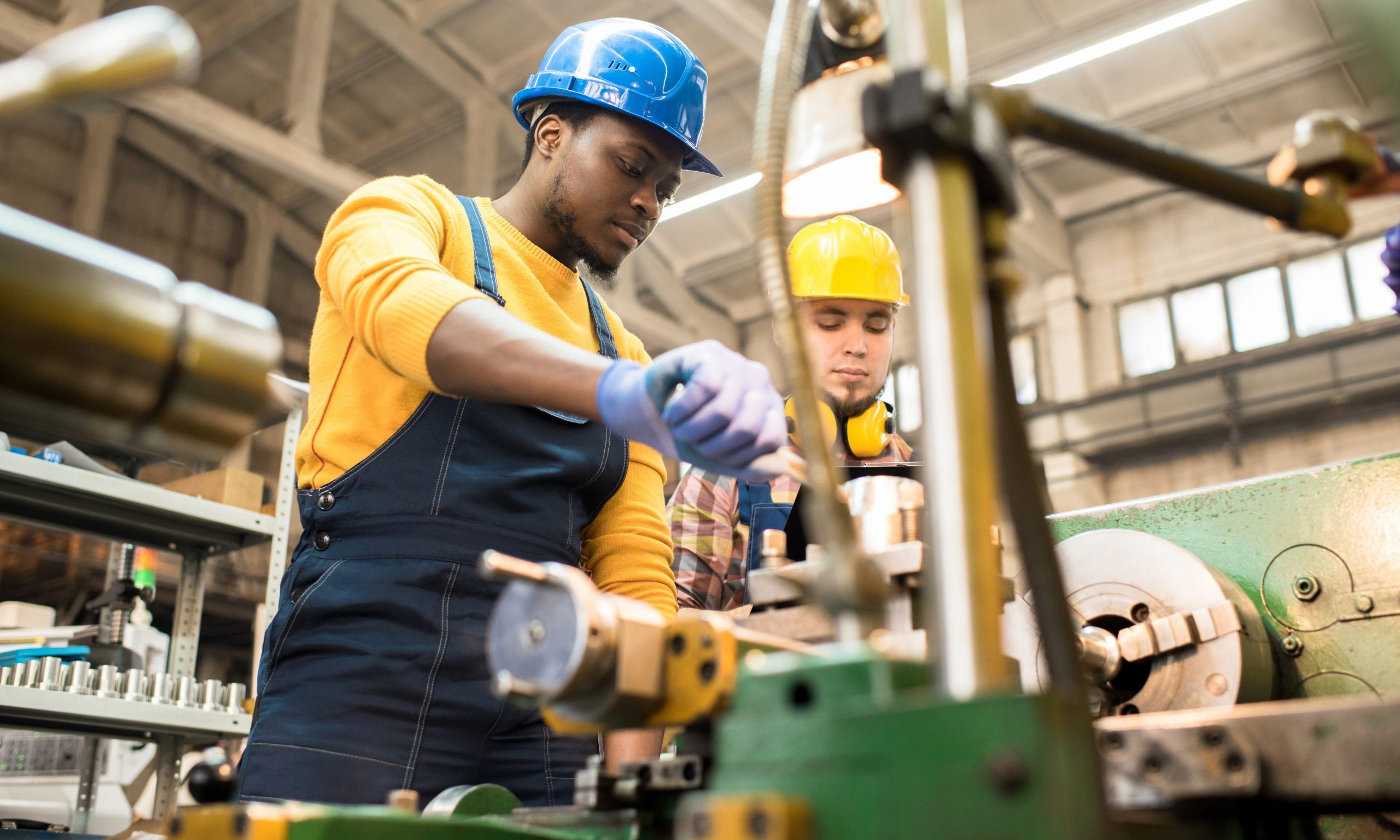 Gov. Kay Ivey announced Monday that International Automotive Components Group North America Inc. plans to invest over $55.9 million in expansion projects that will create 182 jobs at two Alabama facilities.
"International Automotive Components is a leading global auto supplier, and I am pleased that this world-class company is growing significantly in Alabama and creating good jobs in Cottondale and Anniston," Ivey said. "IAC's growth plans show that Alabama's dynamic auto industry continues to expand despite today's challenging environment."
Nick Skwiat is the executive vice president and president of IAC North America.
"Alabama was the logical choice due to its skilled workforce and proximity to the customer," Skwiat said. "We are excited to see the continued growth of the automotive industry in Alabama and we plan to grow right along with it. We thank the Governor and Secretary Canfield for their leadership in this sector."
IAC is committing $34.3 million in new capital investment to expand its new manufacturing facility located in Tuscaloosa County. This facility will produce door panels and overhead systems for original equipment manufacturers. That project will create 119 jobs at the production site in Cottondale.
IAC also plans to invest $21.6 million at its manufacturing facility located in the former Fort McClellan in Anniston. That East Alabama project will create another 63 jobs.
This project builds on a milestone 2014 expansion that doubled the size of the Calhoun County facility. There IAC manufactures automotive interior components and systems. Key components produced at the Anniston plant include door panels, trim systems and instrument panels for original equipment manufacturers.
IAC Group is a leading global supplier of innovative and sustainable instrument panels, consoles, door panels, overhead systems, bumper fascias and exterior ornamentation for original equipment manufacturers.
IAC is headquartered in Luxembourg and has more than 18,000 employees at 67 locations in 17 countries. The company operates manufacturing facilities in eight U.S. states.
"With operations around the globe, IAC is the kind of high-performance company that we want in Alabama's auto supply chain to help fuel sustainable growth," said Alabama Commerce Secretary Greg Canfield. "We look forward to working with IAC and facilitating its future growth in this strategic industrial sector."
Danielle Winningham is the executive director of the Tuscaloosa County Industrial Development Authority.
"International Automotive Components is a valued part of Tuscaloosa County's automotive sector," Winningham said. "We are grateful for IAC's investment in our community and the career opportunities available to our area workforce as a result of their investment."
"The City of Anniston is excited that IAC has made the decision to expand here. I have enjoyed working with the leadership at IAC, the Calhoun County EDC, and the state of Alabama to get this project finalized," said Anniston Mayor Jack Draper. "This is even further evidence that Anniston is indeed open for business."
Only Michigan has more automobile manufacturing jobs than the state of Alabama. Honda, Mercedes, Hyundai, Polaris, Toyota and soon Mazda all have major automobile assembly plants in the state of Alabama.