Opinion | Alabama Supreme Court's solution to public corruption: Legalize it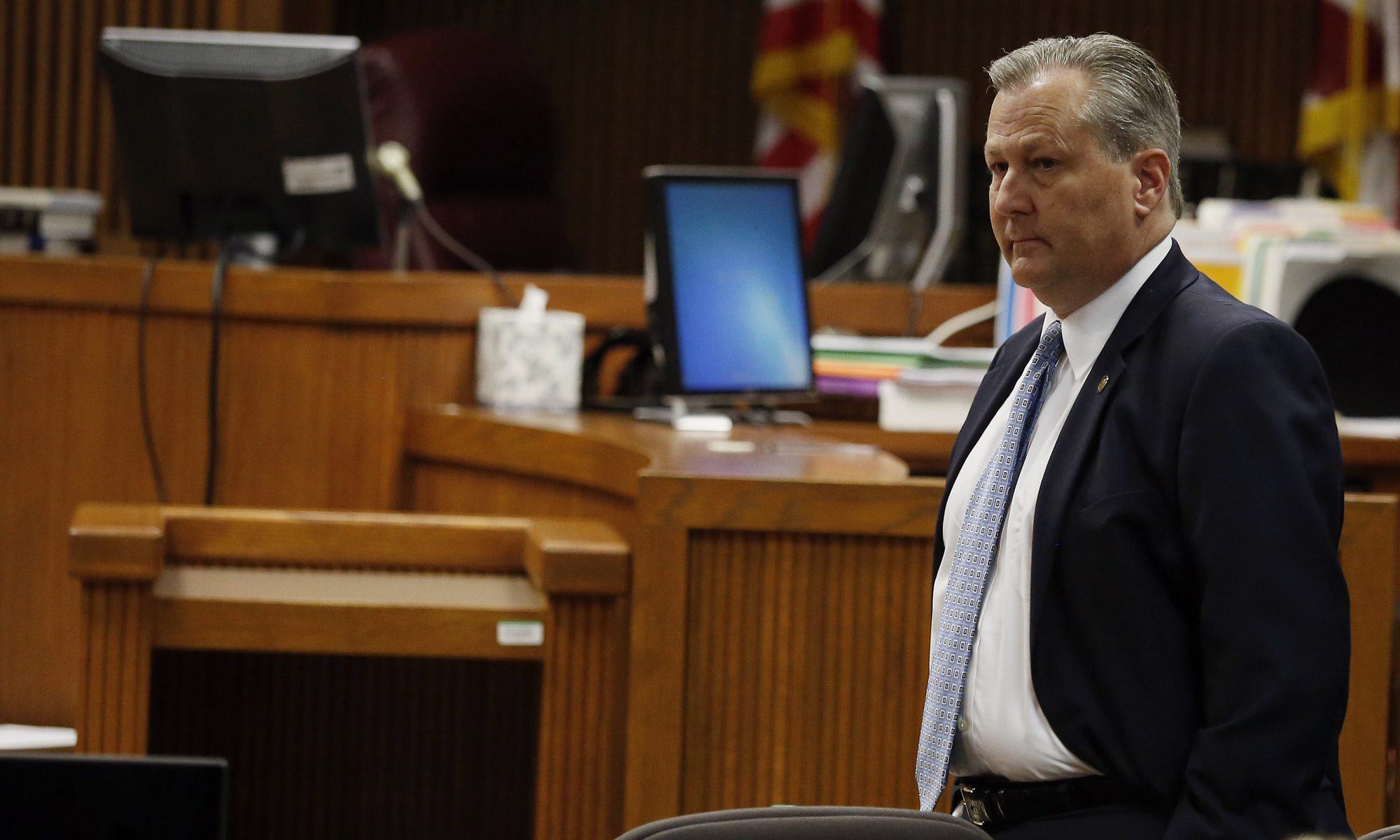 This is it for ethics in Alabama.
The Mike Hubbard appeal that sits before the Alabama Supreme Court is the line in the sand.
Either we're going to have laws that forbid pay-for-play politics in this state, or we're going to once and for all toss in the towel and just let the political elite rule unchecked.
And when I say "we," I mean us — the voters, the regular folks, the people who just want our lawmakers to give everyone a fair shake. I do not mean the Alabama Supreme Court, because judging by Tuesday's oral arguments and the repeated dumb questions and comments the justices kept throwing at prosecutors, I'm pretty sure I know which way they're leaning.
This is up to us.
Republicans, Democrats, Independents, all of us.
Because no matter your political stripes, we all can agree on one thing: Mike Hubbard broke the damn law.
He meant to break it. He knew he was breaking it. And the things he did to break it are exactly the sorts of things we wrote the laws to prevent.
Ever since he was convicted, though, there has been a steady drumbeat from some lawmakers and power brokers around this state to change the laws, to make them "less confusing," to "clear them up." Why, a well-meaning couple of guys could accidentally violate these laws without ever knowing it, these people would tell you with a straight face.
And on Tuesday, there were the justices of the Alabama Supreme Court saying the same dumb things.
Pretending that the law was "vague."
Proclaiming that the "average person" doesn't understand these laws.
Suggesting that Hubbard wasn't acting with "criminal intent" when he intentionally broke the laws.
It's BS.
Let me paint you another picture. Let's say that a big casino owner in this state — one that routinely has major interests in the business of the legislature and has hired multiple lobbyists to push his favorite bills — has found out that the Senate president is in some financial trouble.
So that casino owner "loans" the senate president a few hundred thousand dollars.
Are you OK with that?
Because that's what the ALSC justices were suggesting should be legal. Because the casino owner didn't hire the lobbyists, his casino did.
No lie. That's the justification for this.
Hubbard accepted huge sums of money from three major players in Alabama politics and in Alabama businesses. There is little denying that the men who gave him the money were principals at their companies, with the ability to make decisions, hire and fire lobbyists and shape their companies' political agenda.
And yet, the ALSC justices seemed on Tuesday to be buying into the notion that the definition of a principal was too "vague." Even though a Lee County grand jury figured it out just fine. Even though every person reading this could understand the law with a 45-second explanation.
But it doesn't matter, because this is all a big scam.
We all know it. Hubbard was convicted of 12 felonies nearly three years ago, and to date, he hasn't served a second of his four-year sentence. Even after the Alabama Criminal Court of Appeals spent months crafting a 154-page opinion that addressed every argument in detail, the ALSC still took this matter up and sat on it until after November's elections.
When the court announced in March that it would hear the case, instead of just accepting the appeals court's opinion, you sort of knew something shady was about to go down.
And now, here we are, with the highest court in Alabama on the verge of legalizing public corruption once and for all.
If that happens, that's the end of even the facade of a level playing field in Alabama politics. Such a ruling will make it legal to bribe a lawmaker, so long as you don't do it with a company check.
I'd like to think Alabama voters wouldn't stand for such. Maybe you won't.
Print this piece
DOJ's dropping of charges against Flynn may raise question in Siegelman case
Defenders of former Gov. Don Siegelman suggested that U.S. Attorney General William Barr's dropping of federal charges against General Michael Flynn raises questions of the prosecution of Siegelman.
Flynn, a retired Lt. General, was President Donald Trump's first national security adviser. He was investigated under the Logan Act as part of the wider Russian collusion investigation into the 2016 election, when Trump defeated former Secretary of State Hillary Clinton.
A preeminent scholar in prosecutorial misconduct, Professor Bennett Gershman, has now proclaimed the prosecutors of former governor Siegelman are the ones who should have been charged with a federal crime.
"Yes, the prosecutors should be in jail," Gershman said. "Of the thousands of prosecutorial misconduct cases I've written about, the government's bad faith described in Stealing our Democracy stands out and may be without parallel."
"Stealing our Democracy" is Siegelman's new book. The new book raised more questions of prosecutorial misconduct.
David C. Iglesias is a former Republican U.S. Attorney for New Mexico. He is now an associate professor of Politics and Law at Wheaton College in Illinois.
"If you doubt that politics are the mortal enemy of justice, read Stealing Our Democracy," Iglesias said. "This is a sobering reminder of the vast powers the federal government has wrongfully used as a sledgehammer to achieve a conviction at any cost. Terrible things happen when you mix politics with prosecutions."
The White House maintains that the prosecution of Flynn was a political exercise. White House Press Secretary Kayleigh McEnany blasted the effort to prosecute Flynn.
"The FBI exists to investigate crimes. But in the case of Lieutenant General Michael Flynn, it appears that they might have existed to manufacture one," McEnany said at the White House press briefing. "As the motion filed by the Department of Justice yesterday explained, the FBI set out to interview General Michael Flynn, when they had no predigate [sic] — predicate for any investigation of any crime."
"Over the past week, we learned, from a handwritten note, the true intent behind the FBI's investigation of Lieutenant General Michael Flynn," McEnany explained. "The very day that then-FBI Director Jim Comey sent agents to the White House to interview Flynn, the FBI discussed what their intent was beforehand. This is what they said: "What is our goal? Truth, admission? Or to get him to lie so we can prosecute him or get him fired?" These notes, in addition to other evidence, raise serious questions about the handling of the — of the FBI's handling of Michael Flynn's case."
Siegelman's supporters maintain that is what happened to the former Governor.
Law Professor John Farmer is the former Dean of Rutgers Law School and seems to agree with Professor Gerhman.
"Don Siegelman's story is nothing less than an American tragedy," Farmer wrote. "Understanding the abuses he experienced may well be the first step to ending them and to healing our broken politics."
Siegelman is the only Democrat to be elected as the Governor of Alabama since 1982's election of George C. Wallace (D). Siegelman served as Governor from 1999 to 2003. He was narrowly defeated by then-Congressman Bob Riley, R-Ashland, in the 2002 election after just one term as Governor. Siegelman was mulling a run for the Democratic nomination for president of the United States in 2004.
Siegelman claims that he was then targeted by President George W. Bush's Department of Justice and claims that he was prosecuted on the orders of GOP strategist and top Bush White House political strategist Karl Rove.
Flynn's guilty plea was overturned and the case against him lifted with the aid of AG William Barr and the Trump Department of Justice after being investigated and prosecuted by Barack H. Obama's holdovers at the DOJ, whom some Republicans accuse of attempting a legal coup against the incoming Trump officials. Siegelman on the other hand was prosecuted during the 2006 election when he was running to regain the Governor's mansion. Siegelman, then under a legal cloud, lost the Democratic primary to then Lt. Governor Lucy Baxley (D). Baxley was then trounced by Gov. Riley. Siegelman was convicted by a jury of his peers and his convictions were upheld by the federal court system, spending years in prison until 2017.
Siegelman claims that his new book raises more questions of prosecutorial misconduct in his case.
Print this piece