Opinion | Alabama Supreme Court's solution to public corruption: Legalize it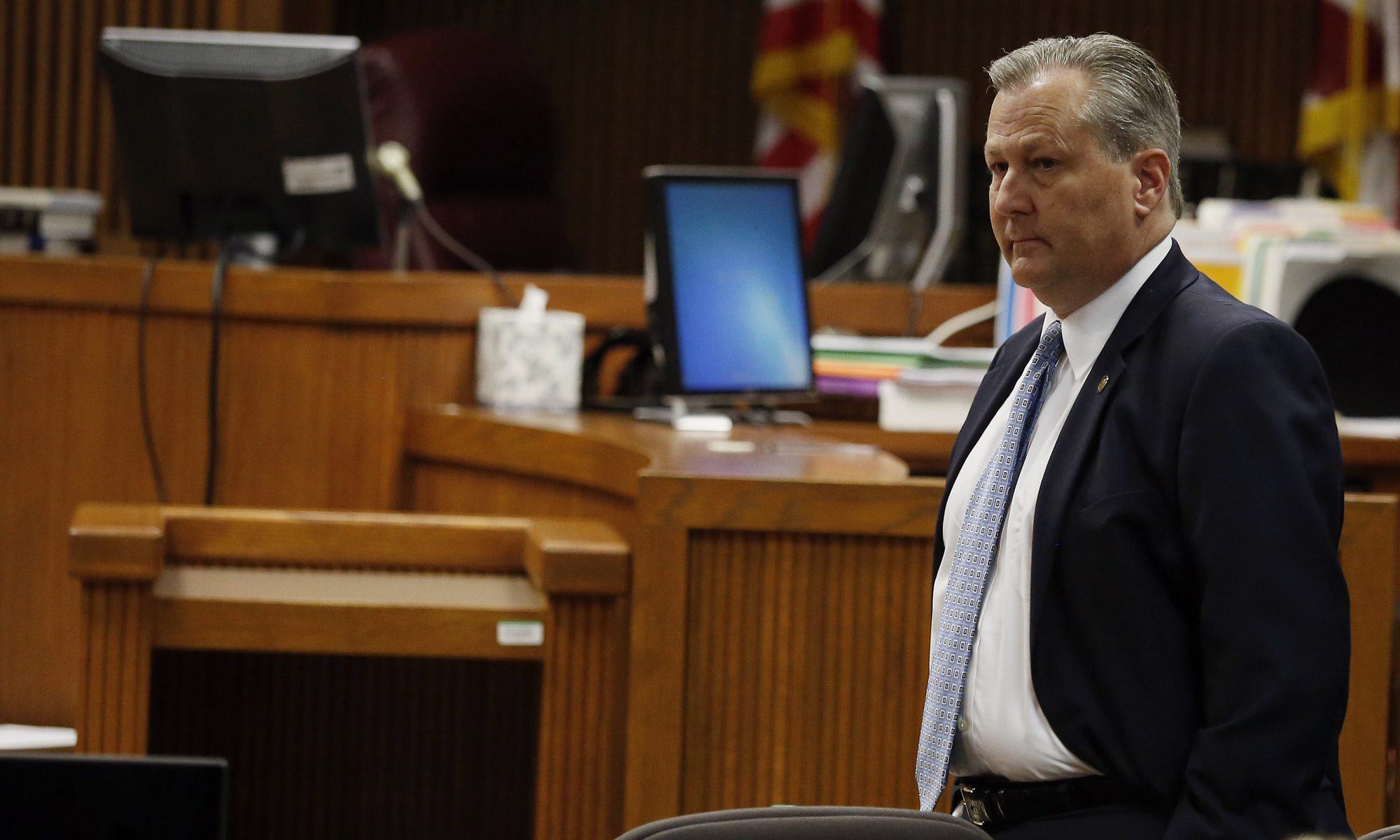 This is it for ethics in Alabama.
The Mike Hubbard appeal that sits before the Alabama Supreme Court is the line in the sand.
Either we're going to have laws that forbid pay-for-play politics in this state, or we're going to once and for all toss in the towel and just let the political elite rule unchecked.
And when I say "we," I mean us — the voters, the regular folks, the people who just want our lawmakers to give everyone a fair shake. I do not mean the Alabama Supreme Court, because judging by Tuesday's oral arguments and the repeated dumb questions and comments the justices kept throwing at prosecutors, I'm pretty sure I know which way they're leaning.
This is up to us.
Republicans, Democrats, Independents, all of us.
Because no matter your political stripes, we all can agree on one thing: Mike Hubbard broke the damn law.
He meant to break it. He knew he was breaking it. And the things he did to break it are exactly the sorts of things we wrote the laws to prevent.
Ever since he was convicted, though, there has been a steady drumbeat from some lawmakers and power brokers around this state to change the laws, to make them "less confusing," to "clear them up." Why, a well-meaning couple of guys could accidentally violate these laws without ever knowing it, these people would tell you with a straight face.
And on Tuesday, there were the justices of the Alabama Supreme Court saying the same dumb things.
Pretending that the law was "vague."
Proclaiming that the "average person" doesn't understand these laws.
Suggesting that Hubbard wasn't acting with "criminal intent" when he intentionally broke the laws.
It's BS.
Let me paint you another picture. Let's say that a big casino owner in this state — one that routinely has major interests in the business of the legislature and has hired multiple lobbyists to push his favorite bills — has found out that the Senate president is in some financial trouble.
So that casino owner "loans" the senate president a few hundred thousand dollars.
Are you OK with that?
Because that's what the ALSC justices were suggesting should be legal. Because the casino owner didn't hire the lobbyists, his casino did.
No lie. That's the justification for this.
Hubbard accepted huge sums of money from three major players in Alabama politics and in Alabama businesses. There is little denying that the men who gave him the money were principals at their companies, with the ability to make decisions, hire and fire lobbyists and shape their companies' political agenda.
And yet, the ALSC justices seemed on Tuesday to be buying into the notion that the definition of a principal was too "vague." Even though a Lee County grand jury figured it out just fine. Even though every person reading this could understand the law with a 45-second explanation.
But it doesn't matter, because this is all a big scam.
We all know it. Hubbard was convicted of 12 felonies nearly three years ago, and to date, he hasn't served a second of his four-year sentence. Even after the Alabama Criminal Court of Appeals spent months crafting a 154-page opinion that addressed every argument in detail, the ALSC still took this matter up and sat on it until after November's elections.
When the court announced in March that it would hear the case, instead of just accepting the appeals court's opinion, you sort of knew something shady was about to go down.
And now, here we are, with the highest court in Alabama on the verge of legalizing public corruption once and for all.
If that happens, that's the end of even the facade of a level playing field in Alabama politics. Such a ruling will make it legal to bribe a lawmaker, so long as you don't do it with a company check.
I'd like to think Alabama voters wouldn't stand for such. Maybe you won't.
Print this piece
Alabama Democratic Party lawsuit was back in court on Thursday
The dispute goes on forever and the lawsuit never ends. 
A Montgomery County Circuit Court judge on Thursday delayed a decision on whether he has the standing to settle an internal dispute within the Alabama Democratic Party but indicated that he's leaning towards ruling that he does. 
Judge Greg Griffin said he would rule soon on the matter, but made no promise that the decision would come before Alabama's primary elections on March 3. 
Thursday's hearing was the latest in the seemingly endless fight over control of the ADP and was the next step in a lawsuit brought by former ADP chairwoman Nancy Worley. Worley and her supporters, which have proven to be a decided minority of the State Democratic Executive Committee, filed the lawsuit late last year after the Democratic National Committee invalidated her re-election as chair and forced the party to change its bylaws and hold new elections. 
Those new elections resulted in Rep. Chris England being elected as party chairman and former Rep. Patricia Todd being elected vice-chair. The new party leadership has the backing of the national party, which pulled funding from ADP because Worley and others refused to rewrite the state party's bylaws to be more inclusive. 
Worley filed her initial lawsuit prior to the elections in which she was booted out of her position, and Griffin, who was widely criticized for his handling of the case, granted a temporary restraining order that prevented the Reform Caucus of the ADP from meeting. That decision by Griffin was immediately overturned by the Alabama Supreme Court, in a rare, late-Friday evening emergency ruling. 
However, the ALSC did not rule on whether Griffin had standing to settle a dispute within the state party. The court left that question up to Griffin, which was why Thursday's hearing was held. 
The entire thing seems to be an exercise in futility at this point. 
The ADP has moved on, with England certifying candidates and DNC officials clearly recognizing him as the rightful party chair. The DNC has no desire to work with Worley, who was stripped of her credentials for failing to follow directives and bylaws of the party. 
Even if Griffin creates a reason to invalidate England's election, it doesn't seem to matter much. The DNC has validated it, and it accepted the ADP's new bylaws and changes to leadership structure. 
If Worley were to prevail in court, it's unclear exactly what she would win.
Print this piece