Opinion | "Progressive" is not a bad word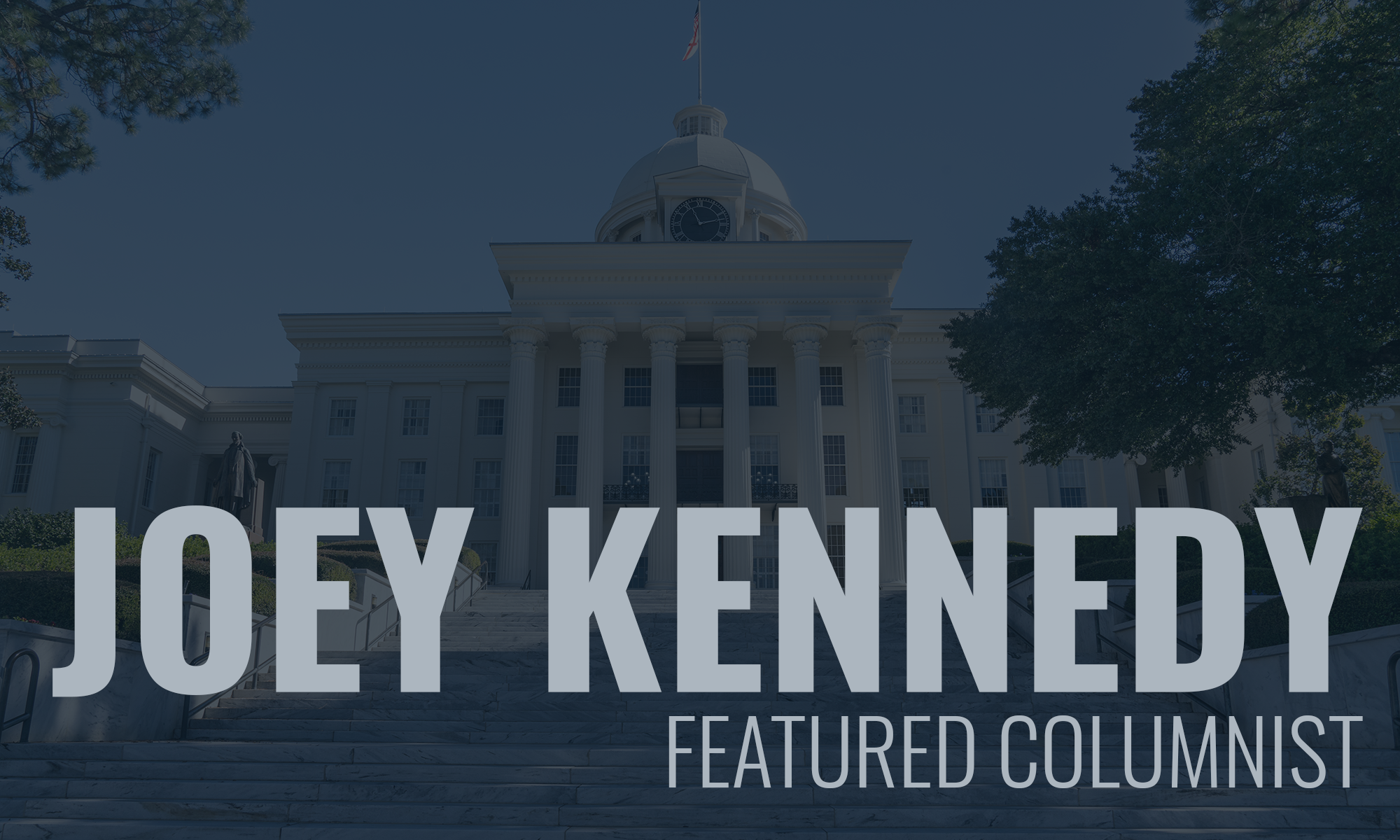 After I wrote a controversial column a few years ago that received a gaggle of ad hominem attacks from characteristically inarticulate readers, a friend of mine from the Northeast texted me: "Joey, you and Veronica need to move to a blue state. It'll add 10 years to your life."
In today's crippled, dying world, I might not want to add 10 years to my life. Besides, I'm in Alabama, one of the reddest states if not THE reddest state. If the thinking people here aren't exposed to other ideas, how can they ever hope to change? If I had kept my head in the sand throughout my life, there's no way I'd be the reader or thinker or teacher I am today.
But I understand my friend's concern. It is frustrating when Alabama doesn't simply pass an anti-abortion law, but the ugliest, meanest anti-abortion law in the country. When there are political leaders who actually believe there's something called "post-birth abortion."
Alabama is a tough state for an open-minded thinker to live in and, particularly, in which to be an advocate for progressive ideas. The state doesn't want them.
That's why my wife and I live in Birmingham.
Birmingham is a progressive oasis in an ocean of red. There are progressive pockets all over Alabama, sure, and thank goodness for them. But there is none as thinking-friendly as Birmingham.
We show it here, too, with big proposals. We've tried to raise the minimum wage above the federal floor of $7.25 an hour. The Legislature stopped it. We wanted to remove offensive monuments that celebrate slavery and racism, but the state says we can't. Birmingham has one of the few anti-discrimination ordinances (that includes no discrimination against the LGBTQ+ community) on the books in Alabama. The University of Alabama at Birmingham, a genuine economic engine for the entire state, was the first public university (and may still be the only one) that prohibits discrimination against the usual groups and the LGBTQ+ community. (The Legislature tried to undo that, too!)
If you venture only a little ways out of Birmingham (or Jefferson County), you'll find yourself in the red sea, where Trump signs are as common as Kudzu and critical, independent thinking is practically nonexistent.
But in Birmingham and much of Jefferson County, there is sanctuary.
This weekend, there are two huge events that demonstrate our city's progressive characteristics. For the 31st year, the Central Alabama Pride Parade will roll through Birmingham, down 7th Avenue South. What started out as a tiny event three decades ago has become a huge party, easily the largest Pride event in the state. On Sunday, PrideFest takes place at Sloss Furnaces (starts at 11 a.m.).
And Moms Demand Action, an organization that advocates for reasonable gun restrictions and campaigns against gun violence, is teaming up with Peacemakers to help clean up an area in West Birmingham (they're assembling at 1541 Dennison Ave. SW at 9 a.m.). Later on, Moms will march in the Pride Parade.
Yeah, it's supposed to rain. Some zealot (zealots?) out there will claim, wrongly and stupidly, that the rain is their god's retribution against people who believe in reasonable limits on the Second Amendment and who love their gay neighbors. C'mon, if God truly hated the gay community and folks who prayed for limits on gun violence, wouldn't he just send a plague of locusts or frogs or lice or gnats?
Sadly, that is not unusual thinking when you leave the oasis.
Birmingham is so progressive that our young mayor, Randall Woodfin, even appointed an official liaison to the LGBTQ+ community to his staff. Josh Coleman, who turns 30 on Friday, is the first ever for Birmingham. Coleman has long been active in Central Alabama Pride and has watched as Birmingham's Pride Events have grown.
Coleman said organizations like Pride have been growing for years, but really saw interest skyrocket after the 2016 election.In every year since, the Pride parade and celebrations have gotten larger. Last year, more than 1,700 people participated directly in the parade and thousands more lined 7th Avenue South to watch. This year is certain to be the largest – rain or shine – as more than 100 groups are signed up to march. The sponsors are businesses and organizations we see at many big events with BBVA Compass, Wells Fargo, Bud Light, Smirnoff, Honda, Advance Auto Parts, and, yes, Alabama Power Co., among them. They get it.
The parade starts at 8 p.m. Saturday and is one of the few remaining nighttime Pride parades in the country, Coleman said.
Don't think the activists who are part of Moms Demand Action have it easy in Alabama, either. We love our guns, and you'd better not look at them funny. Yet, Moms Demand Action continues to grow, nationally and in Alabama.
Before the mass shooting at Marjory Stoneman Douglas High School in Parkland, Fla., there were five Alabama groups. After Parkland, only a year and a half ago, Alabama Moms expanded to 10 groups. Dana Ellis of Birmingham is the chapter leader for the state for the all-volunteer Moms Against Action. She said there are about 5 million people involved with Moms nationally, and about 2,000 in Alabama.
Ellis and her volunteers have taken a place at the table when gun legislation is discussed in Montgomery. The group helped stop a proposal in the Legislature – again – to do away with conceal-carry gun permits in Alabama.
And in the wake of yet another mass shooting, this one last Friday in Virginia Beach, Va., it's important that the voices against gun violence remain loud. Yet, said Karen McClure, the Birmingham group leader for Moms Demand Action, there's much more to be concerned about.
"It is not just the mass shootings," McClure said. "It's the day-to-day gun violence."
My friend who suggested Veronica and I should move to a blue state for a while is right that those progressive states are different. Yeah, they have their problems, but they also try to do something about them. They don't let their troubles fester for long, driving their states into the Bottom 5 in most every quality of life category. Like Alabama does.
When I visit my daughters in San Diego, I sense the difference when I get off the plane at San Diego International Airport.When I travel to New York, I know I'm in a state that generally has its stuff together.
But, alas, I'm a son of the Deep South. I don't want to leave and be a part of the constant brain drain we experience here. I want to help change our attitudes, offer a different perspective, and show why – not just tell – doing something another way might be a better way.
If I die 10 years earlier because of that, at least I won't have regrets.
Joey Kennedy, a Pulitzer Prize winner, writes a column every week for Alabama Political Reporter. Email: [email protected]
Print this piece
Opinion | Facts are stubborn things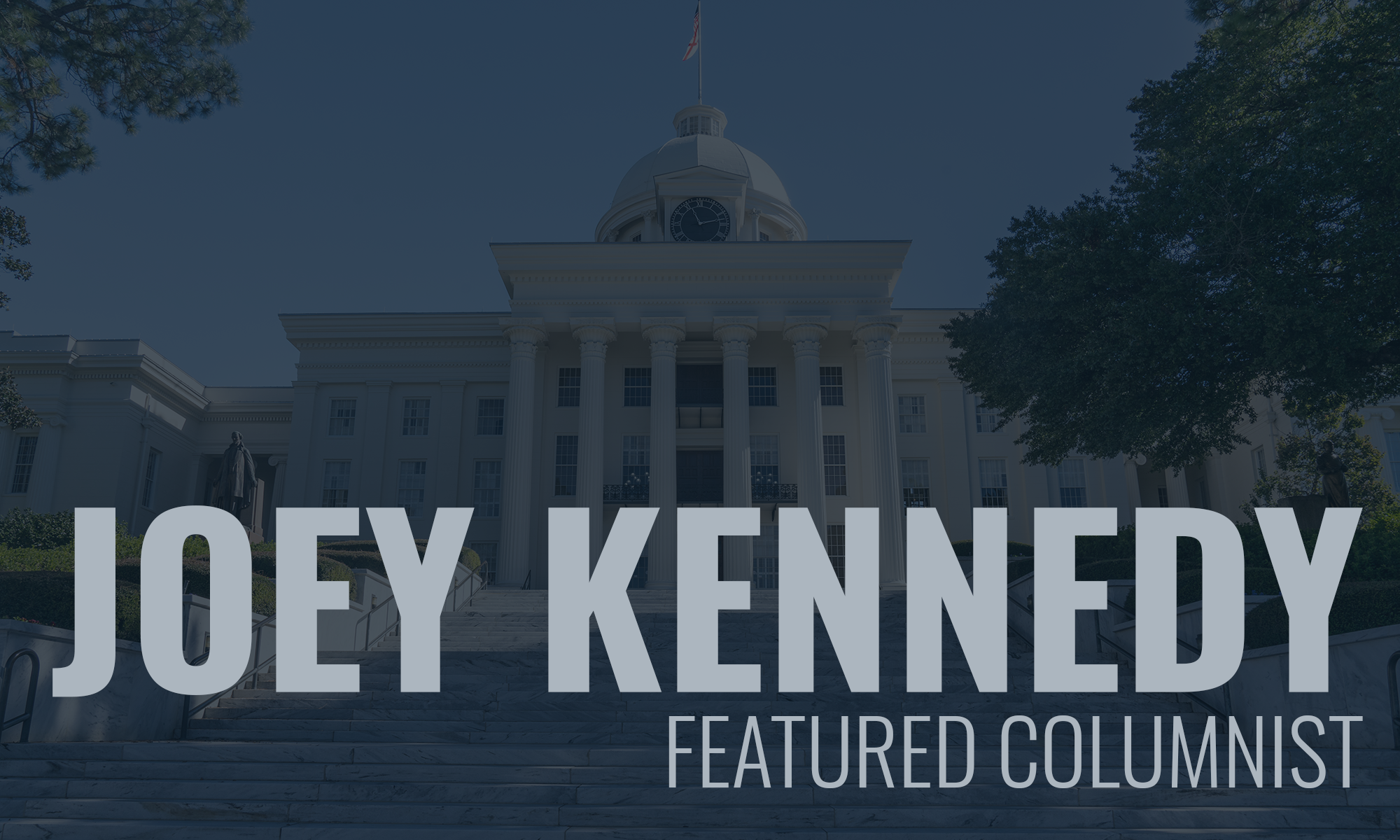 I'm in my 20th year of teaching in the English Department at UAB. I've never taught my primary discipline, journalism, and I really don't have much of a desire to, either.
Yet, in 2017, the leadership of UAB's University Honors Program asked me to be a part of their interdisciplinary faculty for the fall. UHP's fall semesters are themed, and that year, the first year of Donald Trump's term as president, the theme was appropriate: "Evidence and Belief in a Post-Truth Society." For UHP, I was a "communications" (journalism) professor. I taught with a scientist and public health professor, a religion professor, a philosophy professor, a literature professor and a psychology professor.
The students in this program – all 100-plus of them – are among the smartest students on campus. Needless to say, I was intimidated. For my first lecture before the students, I took a Xanax (it's prescribed because I do have anxiety sometimes). The Xanax didn't make me lecture better, but it made me not really care if I screwed up.
I'm sort of a one-trick pony – I teach and write in the only language I know: English. Here, you had neuroscience and biology and chemistry majors galore. And, yes, there were a few English and history and business and engineering students, too. Pretty much every discipline taught at UAB is represented in UHP, and certainly in its umbrella school, the UAB Honors College.
That fall went by quickly. I only took the Xanax for the first lecture. I settled into my groove pretty quickly. But when it was over, I ached for the continued intellectual stimulation I received as a teacher. I'm a lifetime learner, and that program taught me a lot. And I got to teach others a lot, too.
I thought it was a one-shot deal. Until, that is, the program's director, Dr. Michael Sloane, asked me to return in the fall of 2018 to direct the first-year students' literary analyses. And that fall, I was also asked to propose a UHP seminar class for the spring of 2020. I returned last fall to once again direct the first-year literary analysis. And I've been asked to return for first-year LAs again this coming fall.
This semester, I'm teaching the class I proposed, "Media and Social Justice." And I've already got another self-created UHP seminar class scheduled for next spring, "Media and War: Men and Women Making a Difference on the Front Lines."
Unlike my composition and literature classes in the English Department, these seminars have no template. I have to create the teaching as I go. Some days, I'm very confident; others not so much.
I divided the "Media and Social Justice" class into six two-week units: Nellie Bly (mental illness and investigative journalism), The Jungle (food safety and immigration), Jim Crow Lives (the civil rights era and voter suppression), #MeToo (sexual assault and harassment), Black Lives Matters (police and other shootings of people of color), and March for Our Lives (gun violence and sensible gun regulation).
These classes are limited to 16 honors students, but 19 students wanted in my "Media and Social Justice" class, so I have 19 students.
I teach these classes as a communications professor, not an English professor. I direct the literary analyses as a literature professor, not a communications professor.
We're covering historical topics, for sure, but also contemporary topics. It doesn't get any more current than Black Lives Matter, #MeToo, voter suppression, or March for Our Lives.
We don't just talk about the journalism around these topics, but also about other media. For example, I find protest songs for each topic. While it's not on our plate, did you know Trump has inspired a whole catalog of protest songs? Most every president inspires protest songs, though Trump has inspired an awful lot of them.
Maybe at some point, I'll create a "Media and Donald J. Trump" class. There is plenty of material.
The point, though, is that we all should be lifelong learners. I can't tell you how much I've learned from by English students and my honors students, how much the English faculty has taught me, and how much the faculty and directors of the University Honors Program have taught me.
That I get to return the favor by teaching these unique classes says a lot about UAB, and how it values critical thinking and learning.
I hope I never lose my enthusiasm for learning, or become too stubborn to change when the facts point toward another direction. That is our responsibility to the truth. I guess I am stubborn in one way: There are no alternative facts. Facts are truth, reality. The alternative is false, untruth, lies.
Readers, that's a fact, and like me sometimes, facts are stubborn.
Joey Kennedy, a Pulitzer Prize winner, writes a column every week for Alabama Political Reporter. Email: [email protected].
Print this piece