Opinion | Equal pay is a huge step in the right direction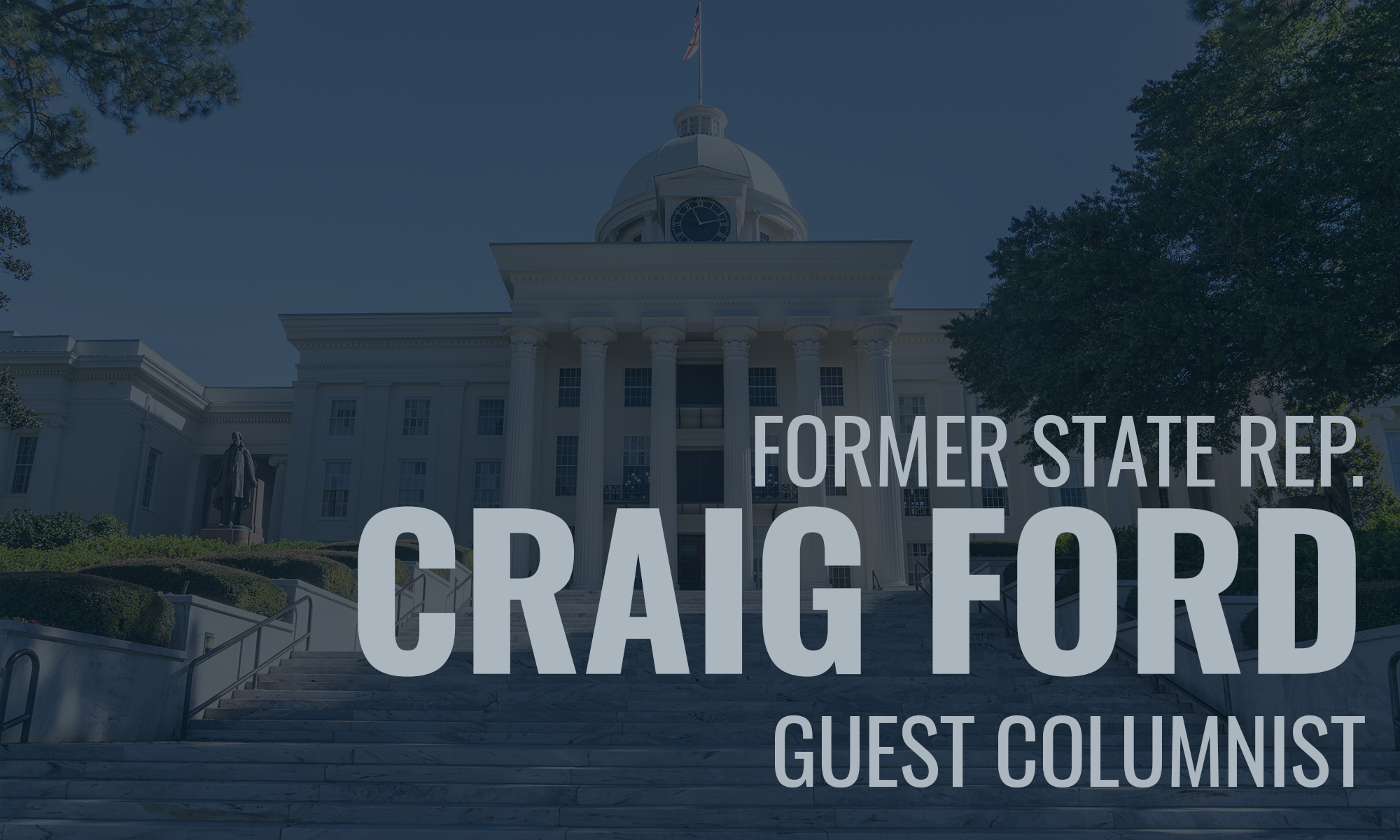 One of the positive things to come out of the 2019 Legislative Session is a piece of legislation that has finally brought pay equality to Alabama.
Until last week, Alabama was one of only two states in the country that don't have any laws requiring equal pay for equal work. The other state, if you were wondering, is Mississippi.
This bill has been in the works since 2016, and the version that finally passed is the product of negotiation and compromise that ultimately received the approval of the business community and unanimous support from both houses of the State Legislature.
Under the new law, which doesn't go into effect until August, employers will no longer be able to pay employees differently based on their gender or race even though they are essentially doing the same work.
It does, however, allow employers to pay employees differently based on seniority, productivity or because they use a merit system. The new law also requires the person filing the lawsuit to provide proof that the discrimination has occurred and that the pay discrepancy is based on gender or race rather than seniority, merit or productivity. These are important and reasonable compromises that protect both employees and employers and were essential to getting the business community's support for the bill.
Much of what the new law will do is simply put what is already in federal law into state law. Why is that important?
If it is in state law then a lawsuit can be filed in state court instead of federal court. This makes it easier and faster to resolve the issue. But because the responsibility of proving the discrimination falls on the person filing the lawsuit, the new law is unlikely to produce frivolous lawsuits.
The truth is that the overwhelming majority of employers in Alabama pay their employees fairly and, therefore, have nothing to worry about. As I said, this is already federal law, so nothing much is changing for employers. But wage discrimination does happen, and that's why this law is, unfortunately, necessary.
In the past, whenever I write about the need to address gender-based wage discrimination, I always get comments from people who argue that women make less because they choose jobs that pay less than the jobs that men choose.
In all honesty, there's probably some truth to that. But that doesn't explain all of the pay gap, and that certainly doesn't refute cases like what happened to Gadsden's own Lily Ledbetter.
The truth of the matter is, while it may be rare, wage discrimination does happen. But if you are a business owner like me and you are doing what you are supposed to do – what federal law already requires you to do – then you don't have anything to worry about. The only people who should be worried about this new law are the ones who are discriminating against some of their employees.
The bottom line is that wage discrimination is wrong, and if it happens even just once, then it has happened too many times. If your wife is getting paid less than the men at her work who do the same job, then it matters. If your daughter, your mother or your sister are making less at their jobs than the men doing the same jobs, then it matters.
Is this new law perfect? No. Is it a huge step in the right direction? Absolutely!
Craig Ford is the owner of Hodges-Ford Insurance and the Gadsden Messenger. He represented Gadsden and Etowah County in the Alabama House of Representatives for 18 years.
Print this piece
Opinion | Tough times show what makes our country great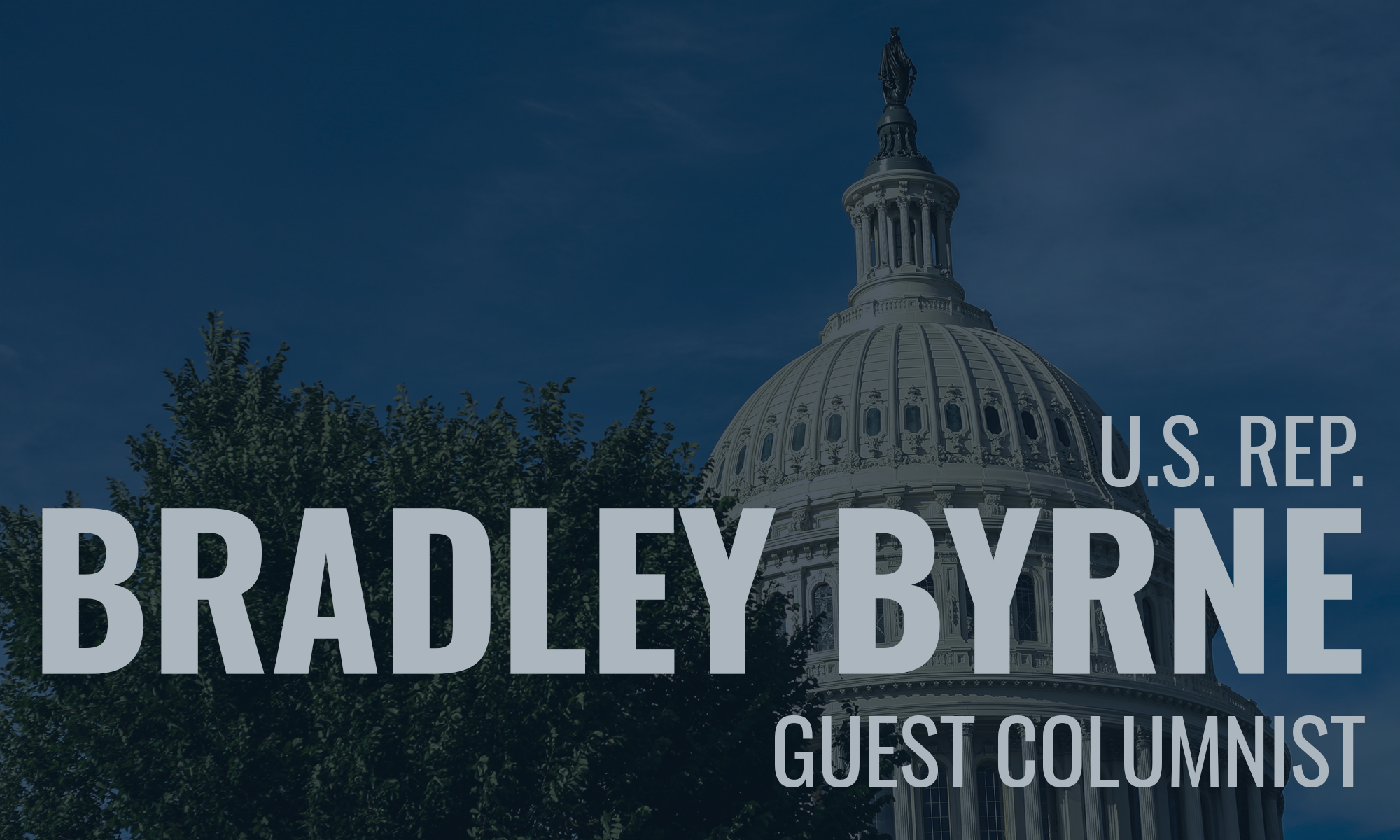 This year, during the midst of the coronavirus pandemic, Memorial Day provided an even more unique opportunity to reflect upon what makes our nation great and the shared values we hold as a people.  Though our celebrations may have been scaled down, the greatness of our country is, in many ways, more apparent in challenging times like these.
The struggles we are going through together as a nation are real and impactful.  The coronavirus overwhelmingly targets seniors and those with preexisting conditions.  As a result, nursing homes and long-term care facilities have been hit hard.  More than 36,000 residents and staff have died after coming down with Covid-19, more than a third of all deaths in our country that have been attributed to the virus.  Sadly, many of our cherished veterans have been among those lost to the virus.  Of all the tributes to those we have lost, the stories of our veterans are especially moving.
But there are bright spots in coronavirus medical research.  Testing quality and access has improved significantly.  And as we learn more about the virus, we are better able to prevent and treat Covid-19.  The hospitalization rate for those diagnosed with the virus is 3.4 percent, and the CDC estimates that 35 percent of all infected people are asymptomatic.  Taking this into account, the infection fatality rate is likely around 0.2 percent or 0.3 percent.  While that is still 2 to 3 times higher than the flu, the coronavirus is nothing like the killer some predicted early on.
Without question, the economy has taken a hit.  Unemployment levels are higher than any time since the Great Depression.  Our small businesses shed more than 11 million jobs in April.  That's more than half of the 20 million private sector jobs lost last month.  
However, Congressional action to cushion the blow has helped.  More than 4.4 million small businesses have been approved for a loan through the Paycheck Protection Program, and over $511 billion has been processed in aid.  In Alabama, at least 60,457 loans have been made for a whopping $6,136,772,466.  The bulk of this aid to small businesses must go towards employee paychecks, ensuring that more Americans are able to keep their jobs.  In addition to the Paycheck Protection Program, nearly 431,000 Economic Injury Disaster Loans have been processed to assist small businesses during this crisis.  Alabama businesses have received 4,728 EIDL loans for $376,897,450.
There is no question that small businesses will face new challenges going forward.  Evolving ways we interact with one another and patronize businesses, including new occupancy limitations, will make staying in business more difficult.  That's why it is so important for our economy to continue opening sooner rather than later.  You and I can do our part by visiting businesses and restaurants in our community.  Importantly, the foundation of our economy was strong before coronavirus spread prevention measures were enacted nationwide.  So, the country can and will rebound from this.  Prosperity will return.
One only needs to look at what is happening on the other side of the globe to be thankful for our nation.  The brutal Chinese Communist Party, whose mismanagement and dishonesty during the initial outbreak of the virus cost countless lives across the globe, is using the pandemic as an excuse to ramp up authoritarian measures.  The people of Hong Kong are suffering a loss of freedom that dwarfs the sacrifices we have made to stop the spread.
The American people have responded to crisis after crisis with resilience and togetherness, and we will do so again.  We may not have participated in all of our Memorial Day traditions, but we can still honor the fallen by treasuring the country and values they sacrificed to preserve.  That's what makes our country great.
Print this piece