Opinion | The Alabama Charter School Commission does not care
Last year, the Alabama Charter School Commission gave approval to a Washington County charter school known as Woodland Prep.
It gave that approval despite the National Association of Charter School Authorizers, which was contracted by the Alabama State Department of Education to review charter school applications, writing in its review of Woodland that the school's operational plan and building plans were suspect and raising concerns about the number of students it might draw. The NACSA had specific concerns about the lack of a building, lack of community support and about a for-profit management company from out of state that was charging high rates.
The Commission gave the NACSA report a collective "pfft," and green lit the school.
Well, on Friday, just two months before that school was scheduled to open, Woodland Prep was back in front of the Commission, this time asking for a year-long extension.
And you'll never guess why.
Because the building still isn't built. The community still hates the charter school, which has just 50 students enrolled. And the management company, Soner Tarim's Unity School Services, still hasn't managed to hire any staff for the school. (It had a principal but she quit.)
During the lengthy Commission meeting, chairman Mac Buttram took great care to walk Tarim and other Woodland reps through the many delays, problems and general screw-ups that have delayed the opening of Woodland to such a degree that there currently is not one brick of a school building in place.
It was bullying, they said.
That simple.
Certain people in Washington County were so against the charter school that they had bullied the other people in Washington County. Contractors wouldn't build. Teachers wouldn't apply. Students wouldn't register.
Out of fear.
It was … ridiculous.
Yes, people hate the Woodland charter school in Washington County. And yes, they have been very vocal about their disdain for a school that will suck millions of dollars from a good local school system that is already massively underfunded.
But, um, that's not "bullying." That's called the majority of teachers, parents and interested parties in that county standing up for the school system they believe in.
And it's also a clear indication that the community does NOT support this charter school — a requirement under the charter school law.
The fact is every warning that the NACSA gave about Woodland and its sketchy application has proven accurate.
But, of course, that didn't matter to the Charter School Commission. It again approved Woodland Prep, giving it a one-year extension to open its doors.
The Commission gave that extension despite Woodland's team, led by Soner Tarim, admitting that fewer than 50 students were enrolled, there is no building, there is no staff and there is no commitment from locals to fund the school.
In the meeting, with Buttram lobbing softball questions at Tarim, the Woodland reps claimed that students wanted to enroll, but that the "bullying" was preventing many people from registering. Same with donations. Same with contractors. Same with every problem.
There was also racism, they said, because Tarim's very real and well documents connections to the Gulen Movement have been documented in state media, and some people were making anti-Muslim comments. That racism appeared to be contained solely within one newspaper letter to the editor and social media posts, mostly from anonymous users.
But while a little racism is still way too much racism, there's zero evidence that Tarim's religion played any role in any of the organized groups who are protesting this charter.
Instead, they seem to be motivated by reason and common sense: Their schools are good, and they don't want money sucked out of them to pay for a needless charter that seems wholly unprepared to build, open or operate a school.
If only the Charter Commission cared.
Opinion | Voter suppression is the only hope for Republicans
Their tactic today is the same tactic of yesterday. Fight democracy.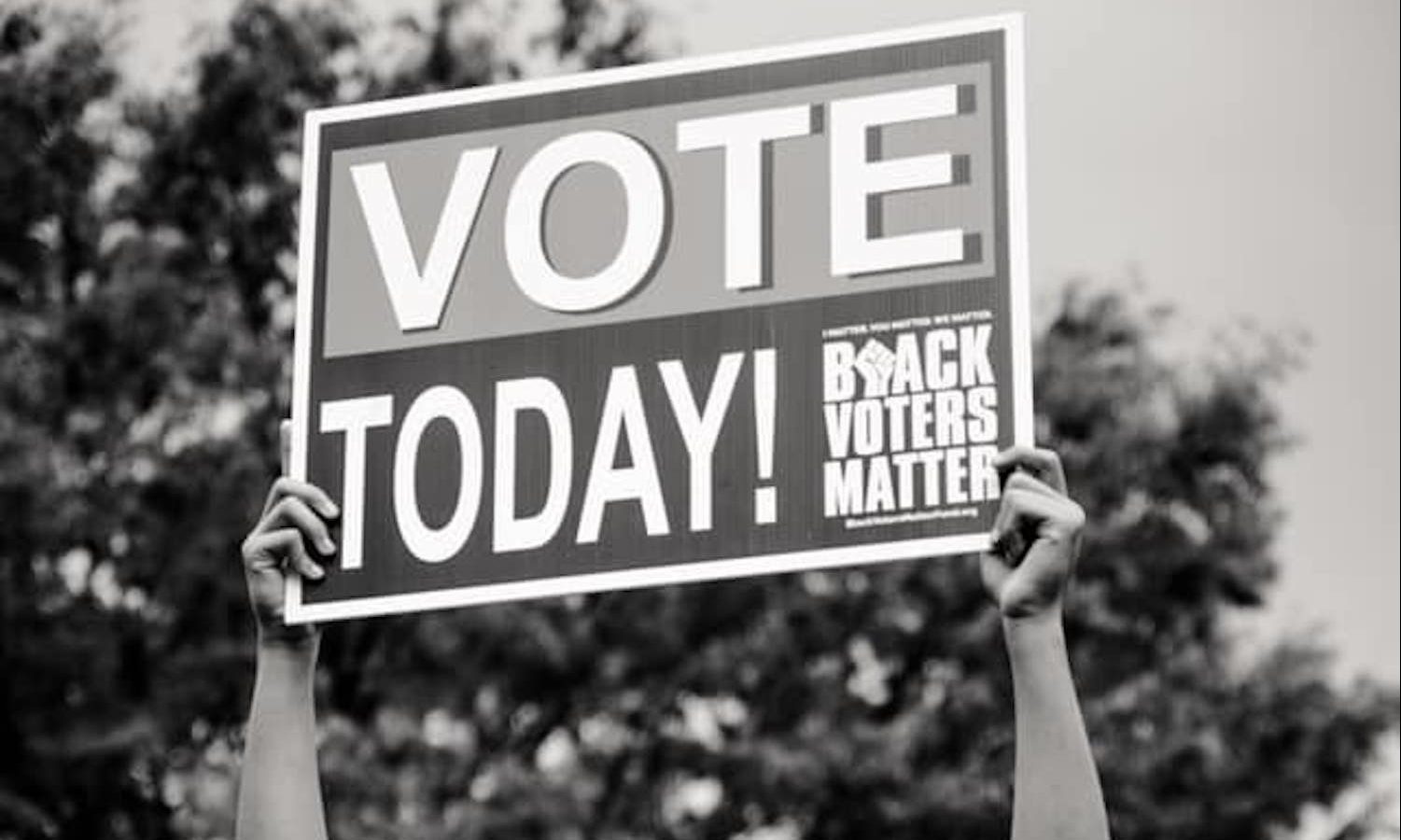 The writing is on the wall for Republicans, and it has been for some time now. Across the nation, year after year, they see the numbers steadily move away from them. They already represent tens of millions fewer Americans in Congress, and if recent polling is even close to accurate, they are on the verge of a bloodbath in less than two weeks that could tip the power to Democrats for generations to come. 
Facing such a bleak reality, it might be reasonable forjm to the party platform, discouraging the archaic fights over thinly-veiled racism and bigotry. To stop the never-ending coddling of racists and America's worst humans. 
But no, that is not their tactic. Their tactic today is the same tactic of yesterday. 
Fight democracy. 
Because the enemy that Republicans can beat is not the better ideas, better leadership, better governance or better humanity of today's Democratic Party, it is access to the voting booth. 
And they are fighting like hell. 
Gone are the slick talking points and the insistence that every shady hurdle placed between a voter and a ballot is a matter of fraud prevention. Now, they're not even hiding what they're doing, nor offering half-baked excuses for doing it. 
Whether it be limiting polling locations or providing fewer voting machines to predominantly minority neighborhoods or removing polling locations from college campuses or allowing for only one ballot drop-off location or faking drop-off locations, there is an all-out, last-ditch, shameless, desperate attempt to stave off the coming defeat by Republicans. 
And there is no bottom to what they will pull. 
As is usually the case, it was in Alabama where they tested just how low they're willing to sink. In Alabama, in the midst of a global pandemic that has killed nearly 220,000 Americans and nearly 3,000 Alabamians, they fought everything.
Even when they knew that doing so would likely — very likely — cost voters their lives. 
And they had a Republican-packed U.S. Supreme Court to go along with them. 
On Wednesday evening, that court ruled, 5-3, that Alabama officials could ban curbside voting, even though there's no law in the state preventing it and several counties have used it successfully in the past. 
Curbside voting is utilized to aid people with disabilities. In the time of COVID, it was going to be used by several counties in Alabama to make it easier for the most at-risk individuals to safely cast a ballot. They would pull up to the curb, sign the poll book without exiting their car, fill out a ballot, hand it to an official poll worker who feeds it into a voting machine, and, tah-dah, a safe vote has been cast. 
A number of at-risk Alabamians filed a lawsuit against the state saying the ban on curbside voting, coupled with the requirements for absentee voting in Alabama — which state officials also went to court to keep in place — would very much force them to risk their lives in order to cast a ballot. 
It will come as no surprise to you that the majority of those who planned to utilize curbside voting, it was projected, were Black Alabamians. COVID-19 has proven to be particularly lethal for Blacks, and the counties of Jefferson and Montgomery — both with high minority populations — had already planned to implement curbside voting. 
Secretary of State John Merrill and Attorney General Steve Marshall smelled something fishy, which is oddly common among white Republicans in Alabama whenever large numbers of Black people are planning to vote.
But don't worry, if you were expecting their reasoning for opposing curbside voting to be either absurd or callous.  
In a brief filed in the case, Merrill argued that "some level of risk is inherent in life and in voting." Merrill also went into a lengthy speculation on how curbside voting could possibly be conducted safely and securely in these counties. 
Again, curbside voting has been done in Alabama numerous times. And figuring out the logistics certainly would have taken less time and money than fighting this ridiculous case all the way to the Supreme Court. 
But, again, fairness, security and safety weren't the objective. 
Suppression was. 
Because right now, that's the only hope Republicans have left.