Meadows and Fritz advance to Republican runoff in HD74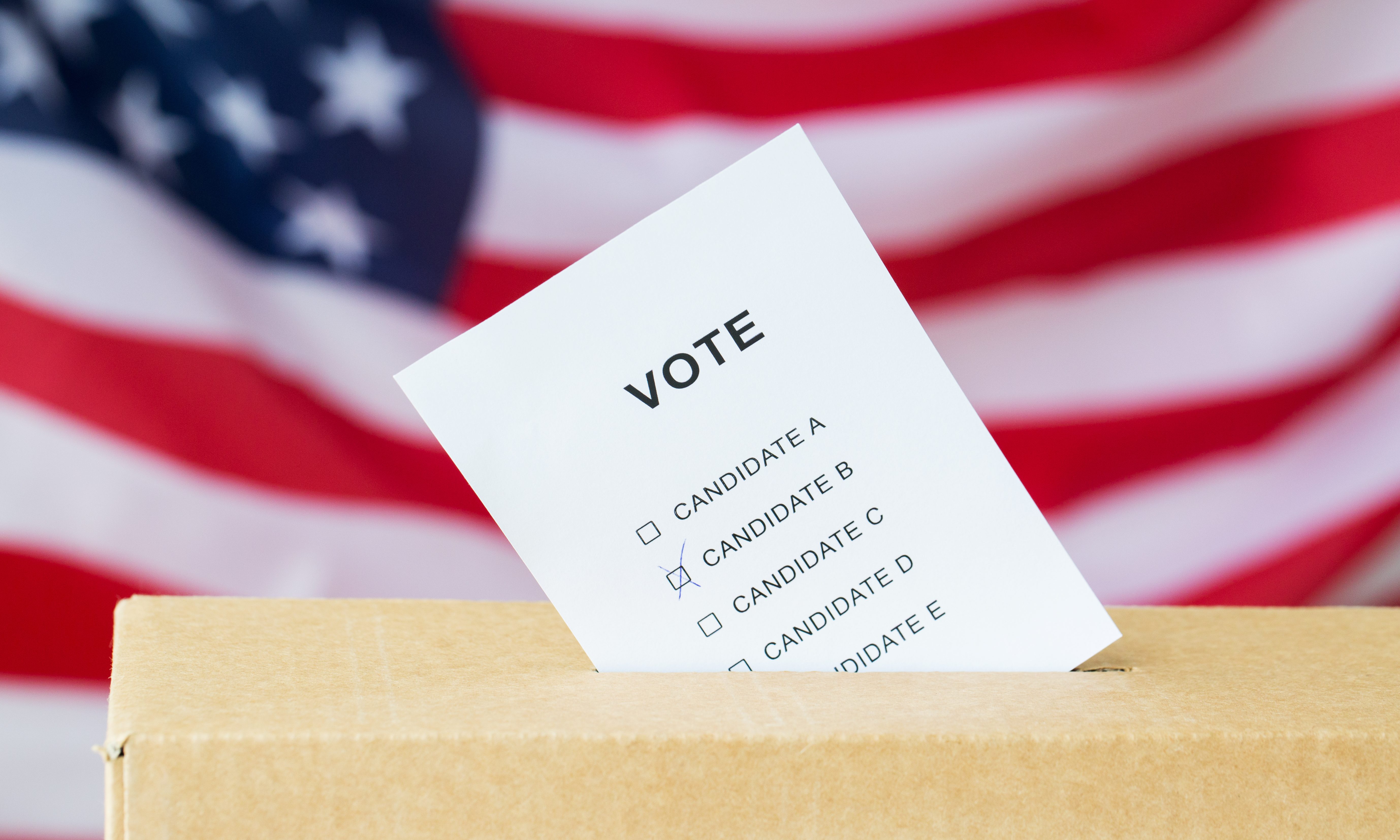 Charlotte Meadows and Michael Fritz finished first and second in the crowded Republican primary race for Alabama House of Representatives District 74 seat in Montgomery County. Meadows and Fritz will be moving on to the special Republican primary runoff.
Charlotte Meadows received 1218 votes at press time. Her 44 percent of the vote was not enough to win the primary race outright so she will be in a runoff on Tuesday, August 27, 2019.
"We want to make sure all of our supporters stay with us and we will be reaching out to the supporters of the other candidates that didn't make it to the runoff and I hope I can win their support," Meadows told WSFA. "I've got the most experience particularly with issues that affect the state House. I will work to improve education, reduce crime, and improve our economic development and I certainly, I do what I say I'll do. So I feel like I can win the support of the voters that did not go my way today but I certainly want to thank the ones that did."
Her Republican runoff opponent will be Michael Fritz who finished with 618 votes, 22.3 percent of the vote.
"I wanted to thank my supporters and the people of Montgomery for allowing me to continue my campaign for State Representative," Fritz said in a statement. "I would like to thank my wonderful wife for supporting me in this endeavor, and my friends for knocking doors and making calls. I will continue to push a positive message for bettering Montgomery and Alabama."
Jesse Heifner came in third with 321 votes, 11.6 percent of the vote. He was followed by Daniel Sparkman with 307 votes, 11 percent, Tobias Grant with 192 votes, 6.9 percent, and Jay King with 115 votes, 4 percent of the vote.
Democrat Wayford Mack awaits the winner of the Republican runoff. The special general election will be on Tuesday, November 12, 2019.
House District 74 became vacant when State Representative Dimitri Polizos (R-Montgomery) died following a massive heart attack.
(Original reporting by WSFA TV contributed to this report.)
Print this piece
Opponents accuse Tuberville of supporting amnesty for undocumented immigrants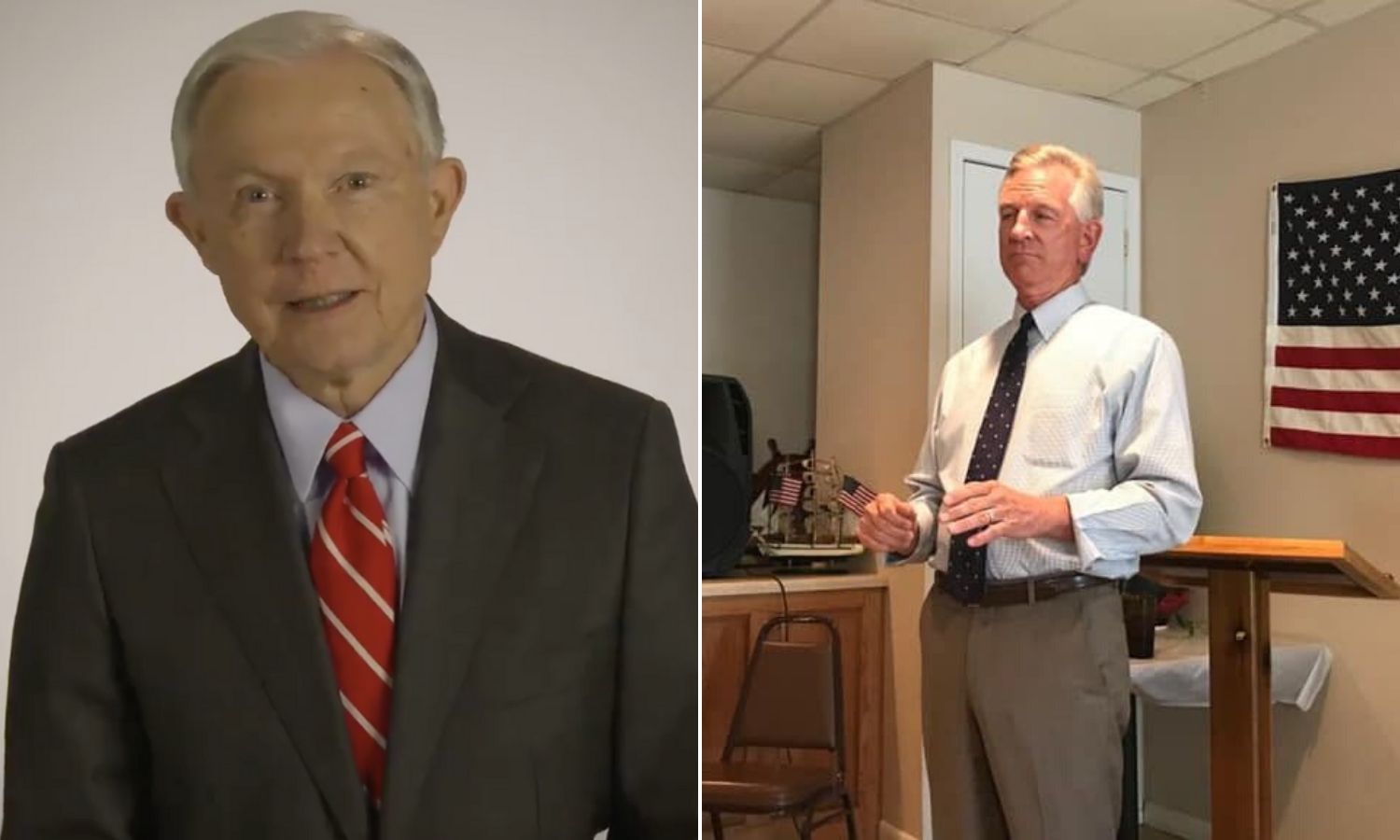 The Senate campaign is heating up as the top three candidates are all going negative. Former Auburn head football coach Tommy Tuberville has attacked Congressman Bradley Byrne (R-Montrose) and former Attorney General and Senator Jeff Sessions of being career politicians. Both Byrne and Tuberville have attacked Sessions for not having adequately served President Donald J. Trump (R) while Attorney General. Byrne has even attacked Tuberville's coaching abilities. The latest attacks on Tuberville accuse him of supporting amnesty for illegal aliens. Sessions even accused Tuberville of being a "tourist."
Wednesday, Sessions announced a new television ad called "Tuberville for Amnesty."
Byrne and Tuberville point to an August speech by Coach Tuberville when he said: "There are people coming across the border that need jobs… and we want them to come over here… Let em' come in and become citizens like we all became citizens."
The Tuberville campaign called the attack "fake news" on Twitter.
Sessions' campaign manager Jon Jones said, "Tuberville is claiming that his own words are 'fake news.' All of them? Tommy Tuberville needs to read the transcript. It is clear that Tuberville supports immigration amnesty, and he is attempting to trick Alabama voters to believe otherwise. In contrast, Jeff Sessions has done more than just say he wants to fix the border – he has already worked alongside President Trump to stop illegal immigration."
The new Sessions ad reads: "Tuberville is trying to trick you, hiding his support for immigration amnesty." Then plays an audio clip of the Tuberville comment from August
Tuesday, Byrne told reporters in Trussville: "I can tell you right now this issue about Tommy Tuberville's position on amnesty is a key issue. And so we're going to keep telling people about his position on that and let him explain why he doesn't think that's amnesty."
"Let em' come in and become citizens like we all became citizens," Tuberville is quoted in the ad.
Tuberville has denied supporting amnesty and says that he supports President Trump's immigration agenda.
The Sessions ad further charges: "And Tuberville's not even from Alabama, he's a tourist here. He lives, pays taxes and even votes in Florida."
On Tuesday, the Tuberville campaign responded with an attack ad of their own.
"The career politicians are desperate to hang on to their paychecks and power, so they have started airing negative ads full of false attacks and baseless distortions," Tuberville said. "Our new commercial allows us to respond with some hard truths about which candidate wants to drain the D.C. swamp and is tough enough to actually help President Trump get the job done."
The Tuberville ad has Byrne with former Secretary Hillary Clinton and Sessions with Congressman Adam Schiff (D-California) who led the impeachment effort against President Trump. The ad even connects Sessions and Byrne with Sen. Mitt Romney (the only Republican in either House of Congress who found that the President did anything wrong.)
State Representative Arnold Mooney, former Chief Justice Roy Moore, Ruth Page Nelson, and businessman Stanley Adair are also running for the Republican nomination for the Senate seat currently held by Doug Jones (D).
The Republican primary is March 3.
Print this piece