Corey Maze confirmed as U.S. district judge in Alabama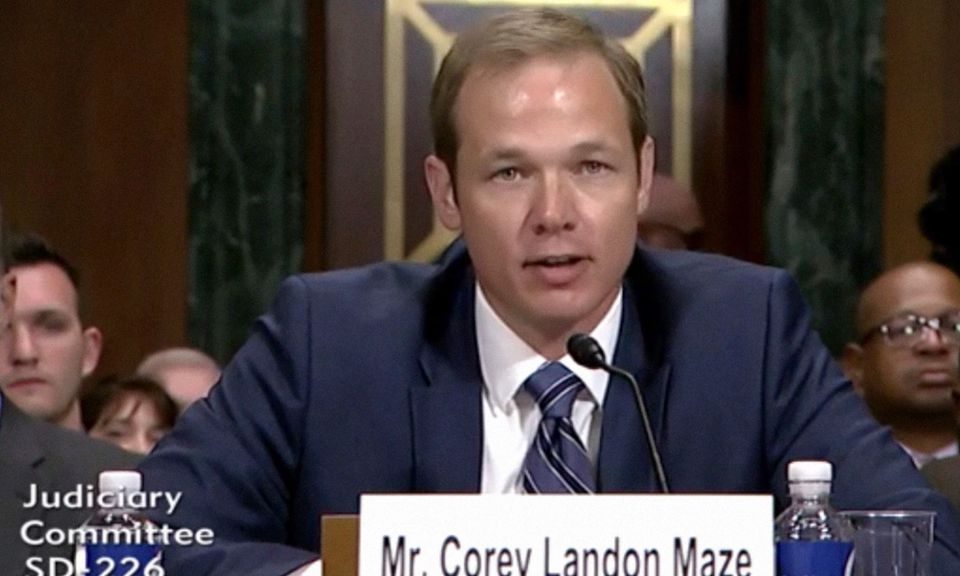 U.S. Sen. Richard Shelby, R-Alabama, announced Wednesday that Montgomery's Corey Maze has been confirmed by the full Senate to be a U.S. District Judge for the Northern District of Alabama.
"Corey Maze's confirmation to be a district judge for the Northern District of Alabama is another important step in the shaping of our courts," said Senator Shelby. "His strong commitment to the rule of law and ability to adhere to the highest standards of judicial efficacy will allow him to excel in this esteemed role. Corey Maze exemplifies all of the characteristics of a model judge, and I am honored to have played a part in his confirmation today."
Maze was nominated for the federal judgeship by President Donald J. Trump (R) in May 2018. Last October, he appeared before the Senate Judiciary Committee for consideration of his nomination and was favorably reported out of the committee. Senator Shelby commended Maze's confirmation.
Maze currently serves as the Deputy Attorney General for the state of Alabama, where he is also chief of the Attorney General's Special Litigation Unit. Maze previously served as Solicitor General of the state of Alabama.
Attorney General Steve Marshall (R) also praised the confirmation of Maze to serve as a District Judge.
"Through its confirmation vote today, the U.S. Senate acknowledged what those of us in the Alabama Attorney General's Office already know," said Marshall. "Corey Maze is abundantly qualified to serve on the federal bench. His record as Solicitor General of the State of Alabama and Special Deputy Attorney General is deep and exemplary. He shepherded the State's Special Litigation Unit acting as primary counsel in many complex cases ranging from the landmark 2010 BP oil spill case to the state's opioid litigation.
"During his tenure in the Attorney General's Office, Corey Maze argued cases as Alabama's Solicitor General before the U.S. Supreme Court and has been recognized with three "Best Brief" awards from the National Association of Attorneys General," Marshall added. "He also brings experience as a successful criminal trials and appeals prosecutor in the Attorney General's Office."
Maze was the Solicitor General of Alabama from 2008 to 2011. Maze began his career as an Assistant Attorney General in 2003.
Maze is a native of Centre. He has a degree in criminal justice from Auburn where he graduated summa cum laude. He has both a law degree and a doctorate from Georgetown University Law Center.
Maze has served as lead counsel at all three levels of state and federal courts, including three cases in which he argued before the U.S. Supreme Court. He also authored three Supreme Court amicus briefs and won a National Association of Attorney's General "Best Brief" to the Supreme Court Award in 2008, 2009, and 2010.
In addition to Maze's confirmation, eight of Alabama's federal judicial nominees have been confirmed in the Senate, each having been nominated by President Trump in 2017.
Shelby said that historic obstruction by Democrats has occurred, slowing the Trump Administration's attempt to confirm judges. The previous six presidents combined faced a total of just 24 procedural votes on judicial nominees while President Trump faced more than 100 during his first two years in office.
To address this crisis, in April 2019, the Senate voted to reduce post-cloture debate time from 30 hours to two hours for certain executive and federal judicial nominations, including district court appointments, preventing further delay on confirming hundreds of qualified nominees. Since this change, the Senate has confirmed nearly twice as many nominees in half the time.
Maze is 41. Since this is a lifetime appointment, he could potentially still be serving on the federal bench in Birmingham into the 2050s.
Print this piece
Bills could improve access to diversion programs, report notes high fees and roadblocks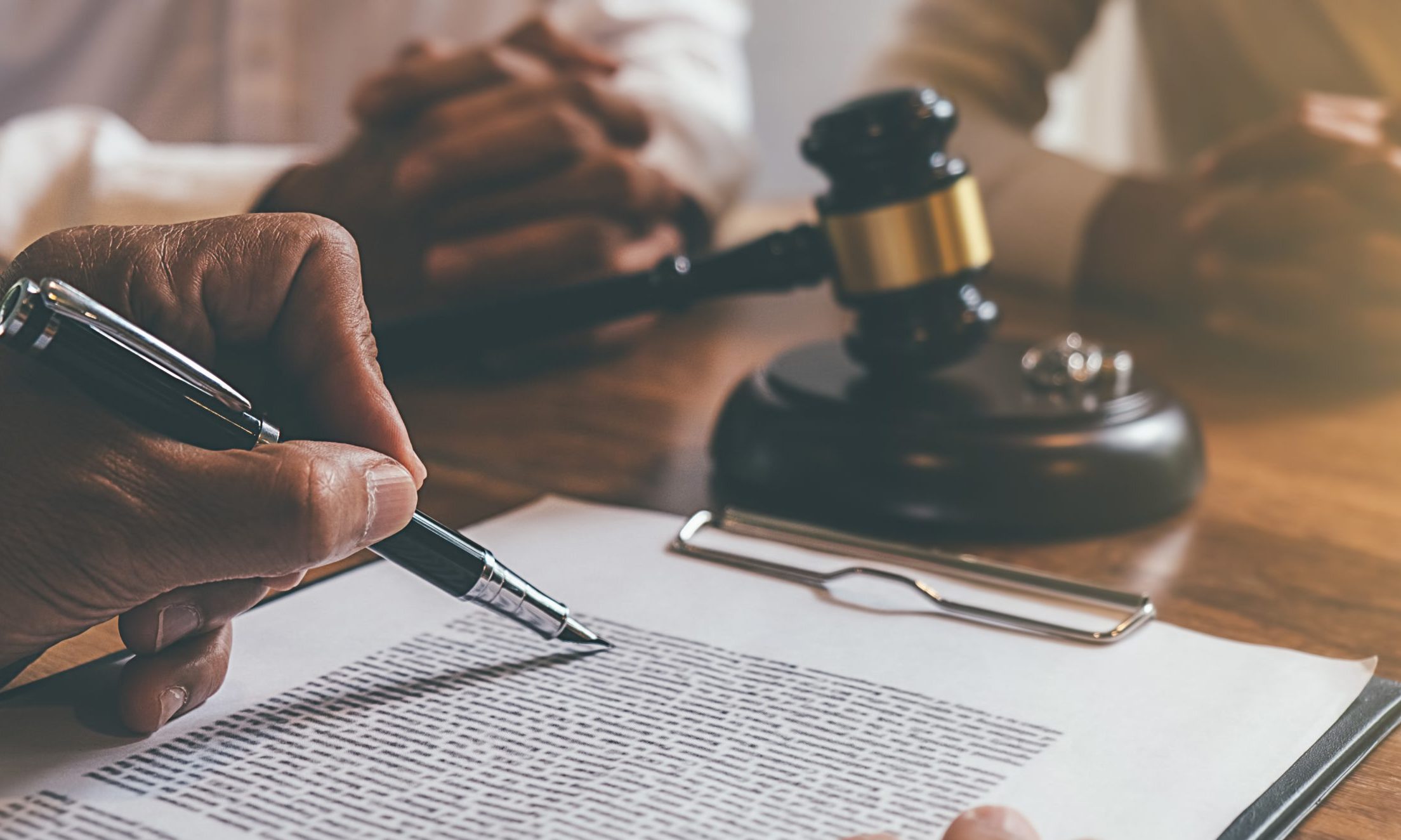 Bills recently introduced in the Alabama House and Senate aim to improve access to specialized courts and diversion programs, meant to get people the help they need and keep them from behind bars. 
Even with more access to those programs and courts, however, many can't afford the exorbitant fees to remain free, according to a report released this week by an Alabama nonprofit criminal justice reform advocacy group, which also found racial disparities and a lack of critical information on outcomes. 
Sen Cam Ward, R-Alabaster, told APR on Wednesday that his bill would help provide access to those programs to people who live in smaller communities, which don't have the money to afford them, by allowing judges to transfer municipal cases to circuit and district courts that do. 
Each participant – the defendant, the municipal court and the county court – would have to agree to transfer a case, according to the legislation. 
"You increase the opportunities for diversion, and smaller towns don't have it," Ward said. "It gives them a chance to avoid going to prison or going to jail." 
In order for a presiding circuit judge to transfer a case, all parties would have to agree to do so, and the defendant would have to qualify for the drug court, mental health court, veteran's court or diversion program, according to the bills. 
Rep. Jim Hill, R-Moody, introduced the House's version of the bill. Attempts to reach Hill on Wednesday were unsuccessful. 
The legislation promises a way out of serving time in county jails and prisons for low-level crimes, but even with more access, many of those programs are too costly for participants to afford, according to a report released Monday by Alabama Appleseed, which in 2018 and 2019 surveyed 1,011 people who had participated in those specialized courts and diversion programs. 
What researchers at Alabama Appleseed found was that most people in those programs are poor, making less than $14,999 a year, and paid a median of $1,600 for those diversion programs, or more than 10 percent of their income. 
"Close to half used high-cost payday or title loan," according to the report. "More than eight in ten gave up a necessity like food, rent, or prescription medication." 
Carla Crowder, executive director of Alabama Appleseed, in a message to APR on Wednesday said that to the extent that the legislation expands access to diversion, it looks like a step in the right direction. 
"But so much more is needed. Real reform of Alabama's inconsistent patchwork of diversion programs means no one is excluded because they're too poor to pay all the fees, or cannot take off work, or have small children to care for. And our research found all of these scenarios are far too common
Crowder said that there's also concern that the change could create new revenue streams for the various entities involved, which could result in more hardships for vulnerable low-income people charged with crimes. 
"Oftentimes new diversion programs spring up as a way to collect money from vulnerable people desperate to stay out of jail or prison. The last thing we need is more of that," Crowder said. 
Ward told APR that there are good points raised in the Appleseed report, and while he doesn't agree with all of the report's suggestions for fixes, he does believe there's room for improvement.
Among the report's recommendations for legislators is to "Establish and enforce uniform statewide standards for all diversion programs and alternatives to incarceration." 
Ward agrees, and said the state has "a sporadic nature of diversion programs. Some counties that work great, some not so much. Some, it's a pay-to-play system." 
"I do think some of these are absorbing, so I think Appleseed was correct on that," Ward said. 
Ward also said there needs to be more uniformity among the many different specialized courts and referral programs, and he agrees with the report's finding that there needs to be more transparency on the outcomes of such programs. 
Read the full report here. 
Among the the reports findings are: 
Disturbing Racial Disparities
In 2018, the Alabama Department of Corrections had 20,585 inmates in its custody population. Of those, 43 percent were white, while 56 percent were black. 
The same year the population of Community Corrections programs was nearly 60 percent white and 40 percent black. 
"The disparity between the racial demographics of the population in custody, who must bear the violence, danger, and misery of Alabama's prisons, and the racial demographics of those in Community Corrections, who enjoy a measure of liberty, is striking," the report reads. 
High fees
In Baldwin County, 18 months in a pretrial diversion program can cost a person  $3,010. 
The report notes that in Lee County, traffic cases can be disposed of through pretrial diversion for $673, DUIs are $1,183, while felony drug offenses cost $1,713. 
"Participants deemed poor enough for an appointed attorney can be required to pay an additional $500 in appointed attorneys fees, pushing the total cost for a felony above $2,000," the report reads. 
Of those polled by researchers 57 percent said they'd gone without food to pay to remain in the programs, 30 percent said they'd forgone paying on medical bills or for medication to do so and 12 percent said they failed to pay child support due to the costly programs. 
"42% admitted to committing a crime to pay diversion costs and fees; 29% sold drugs; 24% stole," the report reads. 
Lack of data, roadblocks to success 
"Alabama does not maintain any data on drug courts. The state does not maintain information about demographics, cost to participants, criminal charges, recidivism rates, length of time in drug court before graduation or termination, or any other data that would permit researchers, legislators, judges or anyone else to assess the efficacy of its drug courts." 
Researchers noted in the report that there is an employee of the Administrative Office of Courts who is doing some of that research, but that it's unclear if that data, if completed, will be made public. 
The difficulty of getting to required drug court appearances is exacerbated because "people are required to plead in to and attend drug courts in the jurisdiction where they are charged, not the jurisdiction where they live." 
One man, whom researchers witnessed at a drug court in Marengo County, had to drive from his home in Etowah County to get to the court, a 364-mile round trip. 
"For drug court participants who don't have licenses or who lack access to a vehicle of their own, this is a terrible obstacle, even an impossible one," the report reads.
Print this piece