Merrill: SPLC criticism is an inaccurate representation of Alabama's voter laws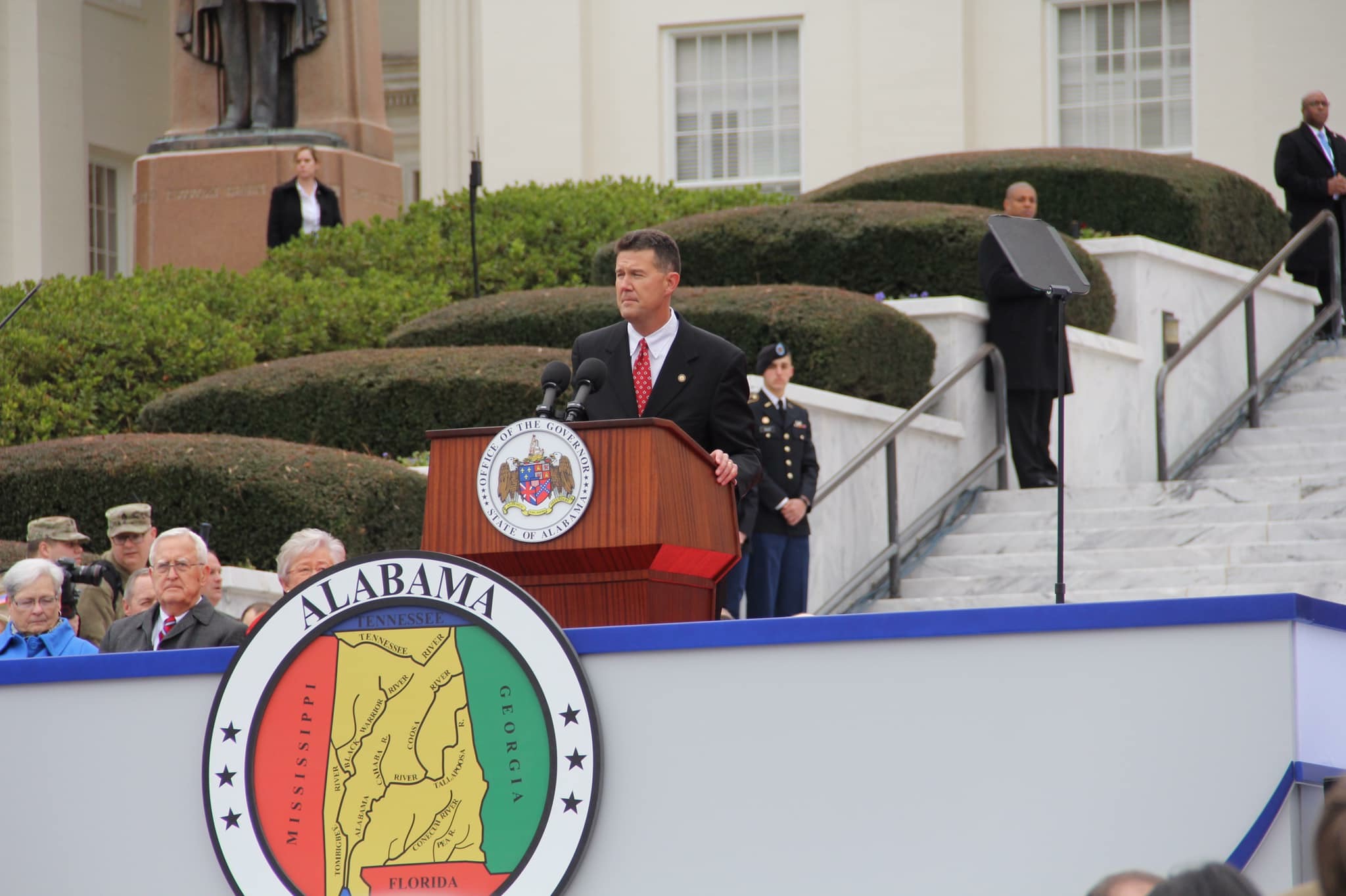 Alabama Secretary of State John Merrill responded Thursday to a recent op-ed published in the Montgomery Advertiser written by Nancy Abudu from the Montgomery-based Southern Poverty Law Center.
"An article published Monday morning by Nancy Abudu presented readers with an inaccurate representation of Alabama's voter laws and the ways in which the Alabama Secretary of State's Office has changed the paradigm for voting in the state," Merrill said. "Ms. Abudu is entitled to her own opinion, but she is not entitled to her own facts."
"During my time as Alabama's secretary of state, my team and I have registered 1,269,488 new voters, which brings our total number of registered voters to 3,487,579. Ninety-six percent of all eligible African-Americans in the state of Alabama are registered to vote, 91 percent of all eligible caucasian Alabamians are registered to vote and 94 percent of all eligible Alabamians are registered to vote," Merrill said. "My goal as Alabama's 53rd secretary of state is to ensure that each and every eligible U.S. citizen that is a resident of Alabama is registered to vote and receives a free Alabama photo ID."
Merrill pointed to recent election records posted during his tenure as secretary of state.
"In the last four major elections, please note the following: On March 1, 2016, more than 1.25 million Alabamians voted, breaking every record in the history of the state for participation in a presidential primary," Merrill said. "On Nov. 8, 2016, more than 2.1 million Alabamians voted, breaking every record in the history of the state for participation in a presidential general election. On Dec. 12, 2017, more than 1.3 million Alabamians voted and participated in the special U.S. Senate election, and on Nov. 6, 2018, more than 1.7 million Alabamians voted, again breaking every record in the history of the state for a midterm general election."
"Let it be noted that there has never been recorded any instance in which someone has been denied the right to vote without the proper credentials," Merrill continued. "Ms. Abudu implies that the 2013 Shelby County v. Holder decision was causative to Alabama passing a voter ID law. This implication is incorrect. Alabama Act 2011-673, commonly referred to as the Alabama Photo Voter Identification Law, was passed prior to the Shelby County v. Holder decision, not in response to the decision."
"Importantly, the United States District Court for the Northern District of Alabama upheld Alabama's Photo Identification Law in 2018," Merrill stated. "In fact, the judge ruled in this case that if every state handled photo ID like Alabama, then every state could have photo ID."
Democrats claim that black people are less likely to have a valid photo ID and thus are disproportionately impacted by mandatory voter ID laws. That is a supposition that Merrill and Republicans strongly disagree with.
"In response to Ms. Abudu's comments on difficulties for disabled voters, our office recently worked with the Alabama Legislature to pass a bill which allows voters who have a permanent disability that prevents them from attending the polls to apply for an absentee ballot on an annual basis," Merrill continued. "We have created Alabama's first braille Alabama Voter's Guide and all counties provide voting machines for disabled voters. In 2016, we created a bipartisan committee to draft and advocate for the successful passage of legislation which states that once an incarcerated individual has served all their time and has paid all fees and all fines associated with their original sentence, their voting rights are restored."
"We have worked with Alabama State Sen, Rodger Smitherman, D-Birmingham, to pass legislation to make it easier, safer and more secure to cast an absentee ballot," Merrill added.
"In each of Alabama's 67 counties, any citizen can obtain a free Alabama voter ID every day that the courthouse is open by visiting the Board of Registrars' Office and requesting an ID be provided for free," Merrill stated. "In the unlikely event that a citizen cannot visit their county courthouse or an event where a mobile unit is temporarily stationed, we will go to their home and provide them one. This is not required by state or federal law but is a service provided by our office."
"I am proud to ensure that in Alabama, we make it easy to vote and hard to cheat," Merrill concluded.
Republicans argue that photo ID is necessary to prevent voter fraud.
Since March 2015, the Alabama Secretary of State's Office has closed 902 of 924 citizen complaint submissions regarding voter fraud, with 22 complaints pending review. Additionally, six convictions have been brought forth upon voter fraud-related charges, and two elections have been overturned, rendering those elections invalid.
Abudu is deputy legal director for voting rights at the SPLC.
Jones says Senate race a choice between "substance and leadership, and nothing"
"One of the great disappointments in this campaign is that Alabama is not really getting choices between substance and substance," Jones said.
Speaking outside the Calhoun County Democratic Party headquarters in Anniston on Friday, Sen. Doug Jones, D-Alabama, told a group of supporters that Alabamians haven't gotten a look at what his Republican opponent might do if he wins the Nov. 3 election. 
"One of the great disappointments in this campaign is that Alabama is not really getting choices between substance and substance," Jones said. "They're getting a choice between substance and leadership, and nothing — nothing. We have not heard anything from Tommy Tuberville about what he really wants to do." 
While Jones has held numerous interviews with the media, and regular web briefings over the summer and in recent weeks, Tuberville's campaign seems to prefer the safety of keeping Tuberville from making possible gaffs or damaging statements in interviews. 
Tuberville hasn't agreed to interviews with traditional media outlets, or to debate Jones, and instead has focused on conservative talk radio spots, speaking to smaller Republican groups and at private parties.
Tuberville's campaign has ignored or denied our numerous attempts to interview Tuberville, including another request on Friday. He also declined to attend a student forum held at Auburn University on Wednesday, which Jones attended. The forum was sponsored by the Auburn College Republicans and College Democrats.
"If you ever hear something Tommy Tuberville says, it is just simply this: 'Build a wall. No amnesty. Drain the swamp.' That ain't him. That's Donald Trump," Jones said. "He cannot think for himself. He doesn't think for himself." 
Jones spoke of his record of working to help veterans through legislation. And he referred to Tuberville's nonprofit for veterans and reporting that indicates, through tax records, that less than a third of the money raised for Tuberville's charity went to help veterans. 
"I don't just create charities and send only pennies on the dollar. I do things for the veterans of this state and this country," Jones said. 
Jones also made a case for Alabamians to remember the contributions past Democrats made in the state. Jones said it was Democratic Sen. John Sparkman who helped build Alabama's Redstone Arsenal. 
"It was a Democrat, Lester Hill, who built the rural hospitals around here that Donald Trump and Mitch McConnell and Tommy Tuberville are trying to destroy," Jones said. "It was Howell Heflin who built up agriculture in this state. Those are the Democrats. It was Franklin Rosevelt that put electricity in this state. We're going to do the same thing for broadband. People forget those things. They forget those things because we've let other people define us with lies."
Jones plans to visit Jefferson County on Saturday, then on to the Black Belt and Mobile on Sunday with another stop in Birmingham on Monday afternoon. 
"The goal is to get everybody out. That's the thing if we want to continue to ensure Alabama moves forward — moves forward and not backwards, to continue to have somebody, if I do say so myself, somebody that's just not going to damn embarrass us," Jones said.
"We've had too much of that in Alabama," Jones said, "and I bet you it won't be a year that Tommy Tuberville would be an embarrassment to this state because he doesn't know the issues. He doesn't know what to do, and he's dang sure not going to know what to do when Donald Trump is not president of the United States." 
Jones encouraged supporters to be skeptical of recent polling. One such recent poll, by Auburn University at Montgomery, puts Tuberville ahead of Jones by 12 percentage points, 54 to 42.1. An internal poll by Tuberville's campaign puts Tuberville ahead by 15 percentage points, while an internal poll from the Jones camp put Jones ahead by one percentage point. 
"Don't listen to these polling folks that come in, and they don't know Alabama, and they don't know what they're doing. We're tracking this race, and I can tell you, everything has been moving in our direction the last two months," Jones said. 
People standing along roadsides holding his signs and showing support, Jones said, is "the energy we've got out there. That's what you can't poll."
Ellen Bass of Anniston, standing outside the Calhoun County Democratic Party headquarters just after Jones spoke, told APR that she has numerous Republican friends who are voting for Jones.
"My hat's off to them because they're coming out," Bass said. "They recognize that he is a better candidate."
Ciara Smith, 21, newly elected to the Anniston City Council, told APR outside the headquarters building that Jones is the better candidate.
"I think that he's educated. I think that he speaks with passion and heart," Smith said. "And he knows what he's talking about, which is important, and which is more than we can say about the other candidate."
Speaking to APR after his speech to supporters, Jones said that he feels very good about the state of his campaign.
"Everything we're seeing is moving in our direction," Jones said. "And the more he stays hidden, the better it is for us."