One human trafficking bill signed, another pocket vetoed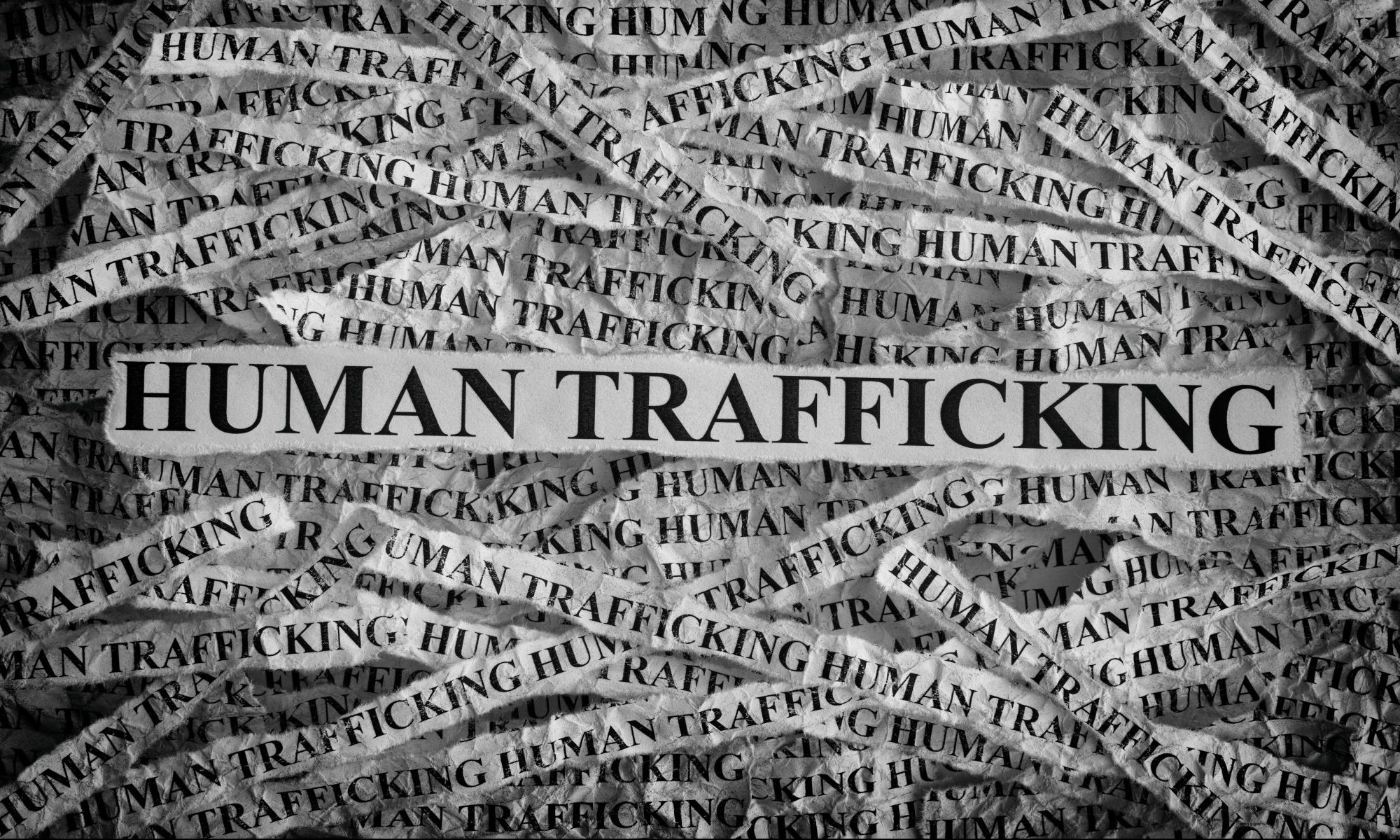 Tuesday Alabama Gov. Kay Ivey signed a bill that would require students at trucking schools to take classes on identifying human trafficking. A second bill that would have exposed the men who purchase sex was pocket vetoed by the Governor.
House Bill 261 was sponsored by House Assistant Minority Leader Merika Coleman (D-Midfield) and State Representative Terri Collins (R-Decatur). The pair also sponsored HB262, which passed both Houses; but was not signed by Ivey, citing a drafting error.
State Senators Linda Coleman-Madison (D-Birmingham) and Cam Ward (R-Alabaster) carried the guided the bills through the Senate.
HB261 requires that all new commercial driver licensees undergo industry-specific human trafficking training. Truckers Against Trafficking, a national organization that trains truckers on identifying human trafficking victims in their daily work life, will work with junior colleges and trade schools to facilitate the training.
Alabama becomes the 9th state to partner with Truckers Against Trafficking and pass a law mandating human trafficking training for new CDL drivers.
HB262 would have clarified existing law to prohibit publishing photos of those charged with the act of prostitution, while allowing for publishing photos of those charged with soliciting or procuring prostitution. The bill was aimed at deterring "John's" from purchasing sex and supporting human trafficking, while protecting potential victims of human trafficking from public identification. The goal is to create fear by would be sex buyers that their habits would be exposed thus making them more reluctant to be sex buyers. The women, girls, and boys who are being trafficked on the other hand would have their identities protected. Minors are already protected from being identified.
The bill passed the House, but in the Senate, State Senator Tim Melson (R-Florence) added an amendment that was intended to protect innocent "John's" from public exposure. That bill would have required that the sex buyers be convicted versus merely arrested; before they could be publicly identified. That amendment contained a drafting error that made HB262 more ambiguous and potentially detrimental for the women who are selling the sex; but whom are seen as victims by the sponsors.
That perceived ambiguity in the Melson amendment, caused Governor Ivey's staff to advise her to pocket veto HB262
Sponsors say that they will be re-introduce the bill next year. Rep. Coleman said that her and her team will work closely with the Governor's Office and her Republican counterparts to ensure passage of a clean bill in the 2020 legislative session.
The Governor also signed two human trafficking resolutions: HJR145 and HJR244. HJR145 encourages ALEA to continue developing curriculum to ensure that every law enforcement officer and agent in the state is trained regarding human trafficking victim identification.
HJR244 creates the Alabama Healthcare Human Trafficking Training Program Commission, which is tasked with developing a training module for all healthcare related employees to readily identify and provide trauma-centered care for human trafficking victims.
"We are disappointed that HB262 was not signed, but are thankful for the diligence of the Governor's staff in catching the drafting error," said Rep. Coleman. "I look forward to working more closely with her office," next year.
A ceremonial public signing for HB261 is expected in August.
Print this piece
Ivey announces development of coronavirus relief fund expenditure request form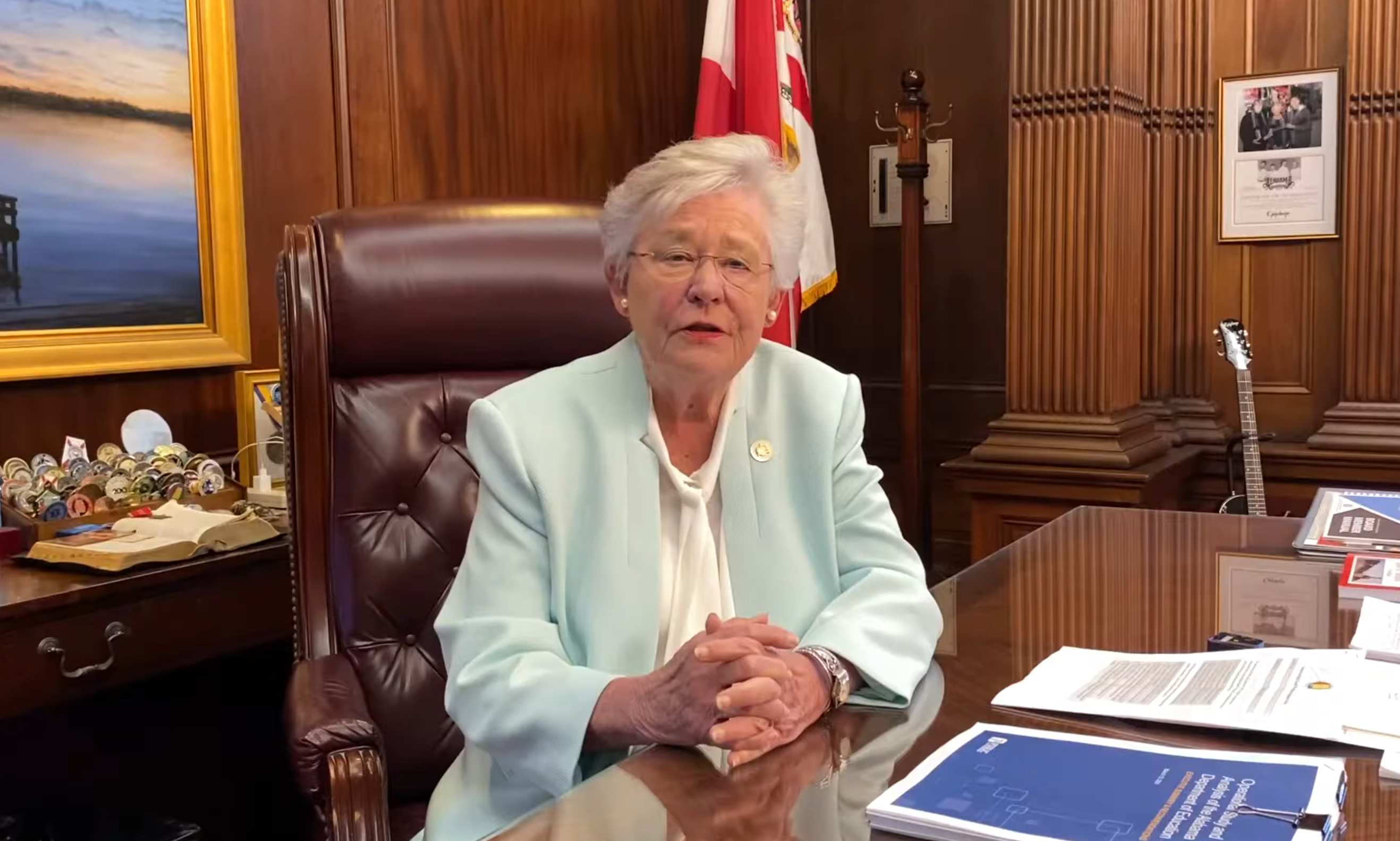 Thursday, Alabama Governor Kay Ivey (R) announced a Coronavirus Relief Fund Expenditure Request Form has been developed for the public to submit for reimbursement for expenses incurred from the Coronavirus Disease 2019 (COVID-19).
"As your governor, input from Alabama citizens is something I value and take into consideration each and every day," Governor Ivey said. "I encourage anyone to submit your ideas on how our portion of the federal Coronavirus Relief Fund monies should be spent – anything that falls within the guidelines will be considered. Together, with the partnership of the people of our state, I am committed to making sure that Alabama is made as whole as possible from responding to this virus."
On March 27, 2020, President Donald Trump signed the congressionally approved Coronavirus Aid, Relief, and Economic Security (CARES) Act into law. Among other provisions, the CARES Act established the $150 billion Coronavirus Relief Fund, of which roughly $1.8 billion has been allotted to the State of Alabama.
The CARES Act requires that the payments from the Coronavirus Relief Fund only be used to cover expenses that: are necessary expenditures incurred due to the public health emergency with respect to COVID–19; were not accounted for in the budget most recently approved as of March 27, 2020 (the date of enactment of the CARES Act) for the State or government; and were incurred during the period that begins on March 1, 2020 and ends on December 30, 2020.
In addition to federal guidelines, Alabama ACT 2020-199 (SB161) requires the State to only spend federal Coronavirus Relief Fund monies in one of the following categories: Reimburse state agencies for expenditures directly related to the coronavirus pandemic; Reimburse local governments for expenditures directly related to the coronavirus pandemic; Support the delivery of healthcare and related services to citizens of the Alabama related to the coronavirus pandemic; Support citizens, businesses, and non-profits and faith-based organizations of the state directly impacted by the coronavirus pandemic; Reimbursement of equipment and infrastructure necessary for remote work and public access to the functions of state government directly impacted by the coronavirus pandemic, including the Legislature; Expenditures related to technology and infrastructure related to remote instruction and learning; Reimbursement of costs necessary to address the coronavirus pandemic by the Department of Corrections; Reimbursement of costs necessary to ensure access to the courts during the coronavirus pandemic; Reimburse the State General Fund for supplemental appropriations to the Alabama Department of Public Health; and/or For any lawful purpose as provided by the United States Congress, the United States Treasury Department, or any other federal entity of competent jurisdiction.
All information will be processed by Governor's Office.
The Coronavirus Relief Fund Expenditure Request Form is available here.
The legislature had sought appropriations control over the $1.8 billion, requiring the governor to call a special session to appropriate the money. Senate leadership even went so far as to produce a wish list that included $200 million for a new Statehouse. Ivey rejected those demands and threatened to veto the state budgets if the legislature did not amend those demands, which had been added to a supplemental appropriations bill.
The coronavirus crisis and the economic shutdown to fight the spread of the coronavirus has done enormous damage to the economy. The Congressional Budget Office recently released a report claiming that it will take a decade for the economy to fully recover from the virus and the forced economic shutdown. Since February 27, 110,173 Americans have died from COVID-19, including 651 Alabamians. Globally the death toll from the global pandemic has reached 393,316. Many states and some nations are still under economic lockdown orders.
Print this piece