Sewell named to group tasked with improving the new U.S.-Mexico-Canada trade agreement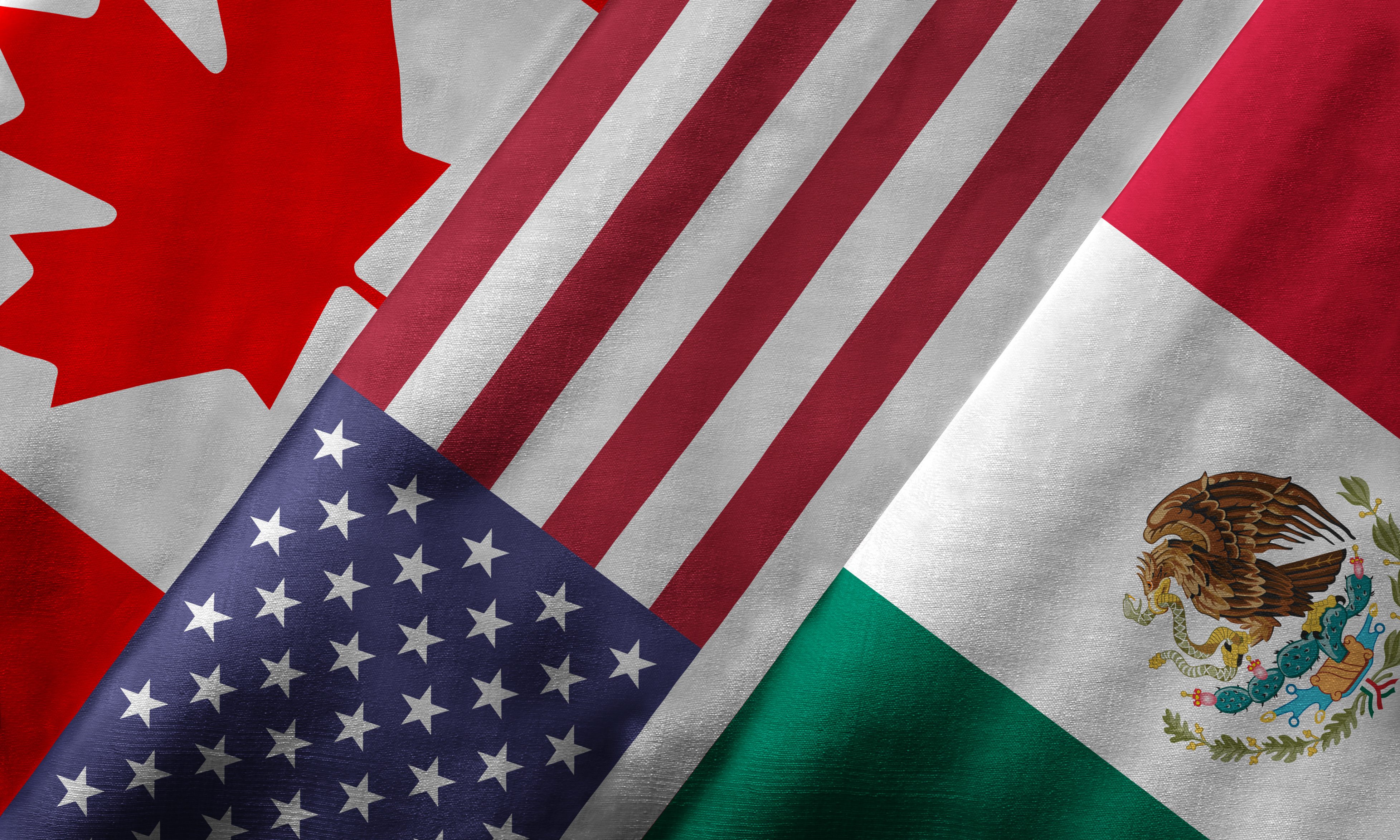 Monday, U.S. Representative Terri Sewell (D-Selma) was appointed to the House Democrat' trade working group by Speaker of the House Nancy Pelosi (D-California). The House Democrats' trade Working Group is a task force charged with negotiating improvements to the new U.S.-Mexico-Canada Trade Agreement (USMCTA).
"I am honored that Speaker Pelosi and Chairman Neal have selected me to join the task force charged with making tangible improvements to the new trade agreement with Mexico and Canada," Sewell said in a statement. "The task force has a lot of work ahead of it, however, I am optimistic we can work with United States Trade Representative Robert Lighthizer to ensure the new trade agreement grows the American economy, protects workers and strengthens our relationships with our neighbors."
Pelosi has tasked Sewell with working with Congresswoman Rosa DeLauro to improve the trade agreement's enforcement capabilities. Congress members Earl Blumenauer and Jan Schakowski will head the drug pricing team. Congressmen Jimmy Gomez and Mike Thompson will lead the labor group. Congress members Susan Bonamici and John Larson will work on environmental issues. Chairman Richard Neal will oversee the task force in its entirety.
The USMCTA has been agreed to by the Donald J. Trump (R) administration and the governments of Canada and Mexico to replace the old North American Free Trade Agreement (NAFTA).
Congress still has to ratify the agreement; but Speaker Pelosi is asking for changes in the agreement.
"The Trump Administration's decision to send Congress a draft statement of administrative action before we have finished working with U.S. Trade Representative Lighthizer to ensure the USMCA benefits American workers and farmers is not a positive step," Pelosi said. "It indicates a lack of knowledge on the part of the Administration on the policy and process to pass a trade agreement."
"Democrats have continued to work productively and with great respect for Ambassador Lighthizer around the priorities of labor standards to defend the jobs and wages of American workers, lower prescription drug costs and meaningful environmental protections," Pelosi continued. "We must have strong enforcement provisions within the agreement. We all agree that we must replace NAFTA, but without real enforcement mechanisms we would be locking American workers into another bad deal. A new trade agreement without enforcement is not progress for the American worker, just a press release for the President."
"We have been on a path to yes, but it must be a path that leads to an agreement that delivers positive results for American workers and farmers," Pelosi stated.
On Monday, Reuters reported that Canadian President Justin Trudeau would meet with Pelosi and Senate Majority Leader Mitch McConnell (R-Kentucky) to try to get ratification of the agreement back on track towards passage.
Congresswoman Sewell represents Alabama's Seventh Congressional District. Sewell is a member of the House Ways & Means Subcommittee on Trade.
Print this piece
Doug Jones praises end of state Democratic Party lawsuit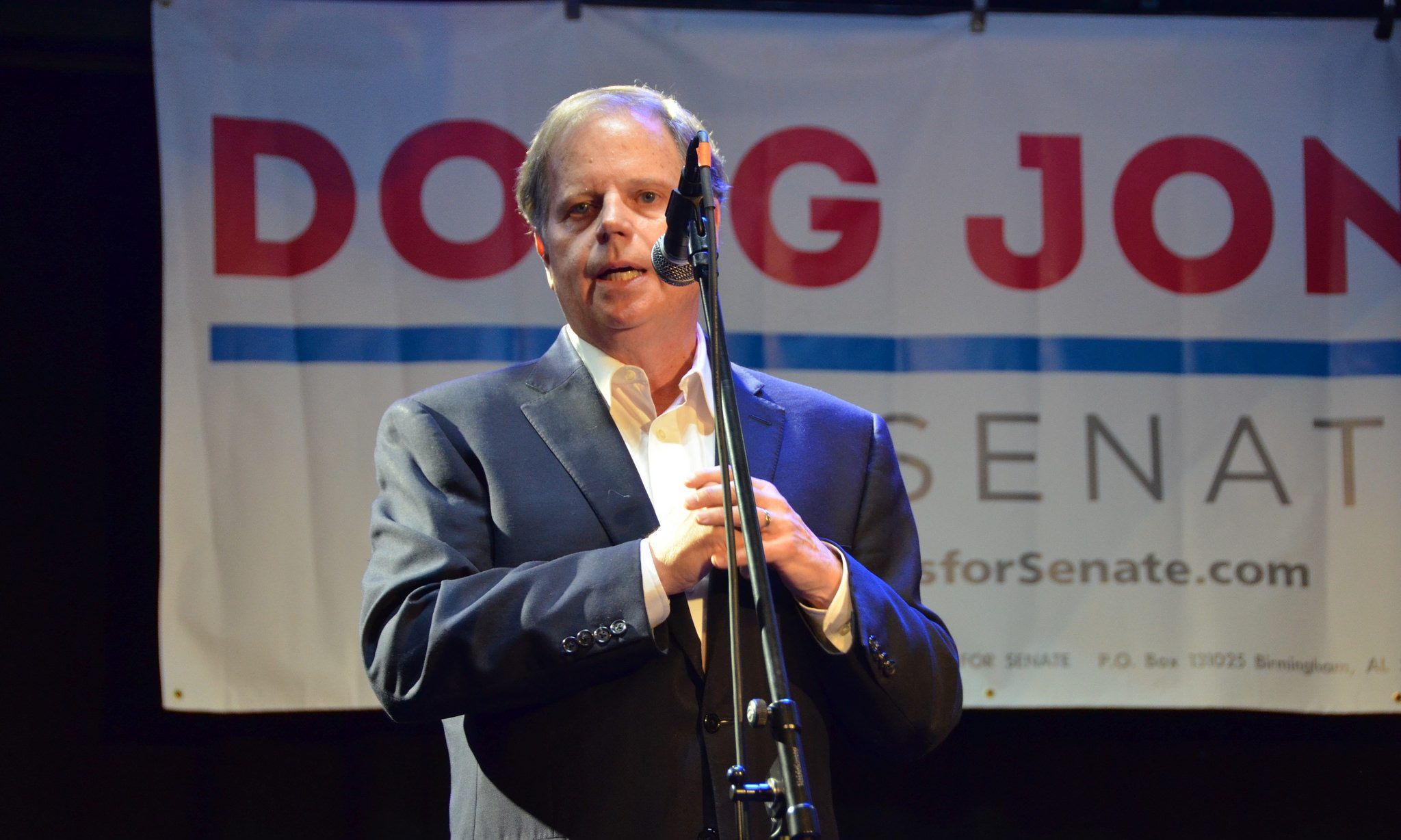 U.S. Senator Doug Jones, D-Alabama, on Thursday applauded the end of a lawsuit over control of the state Democratic party. 
Montgomery County Circuit Judge Greg Griffin on Thursday dismissed a lawsuit filed by former Alabama Democratic Party chairwoman Nancy Worley, which means that state Rep. Chris England, who was picked to lead the state Democratic party by a reform group championed by Jones, is the party's chair. 
"This is a great day for Alabama and her Democratic Party. Throughout much of last year, countless Democrats in our state worked to create a more open and diverse state party, while recognizing and being true to the crucial and historic role held by African-American voters," Jones said in a statement Thursday.
"The by-laws of the Alabama Democratic Party now reflect the growing diversity in our state — including representation for Hispanic voters, Native American voters, Asian voters, voters with disabilities and voters from the LGBTQ community. And most importantly, the Alabama Democratic Party has dramatically increased leadership opportunities for young voters. Around 70 new caucus members were added to the state party Executive Committee last year—many of them young people from diverse backgrounds throughout the state. I'm proud to continue to work alongside a more unified, diverse and inclusive state party. 
"With the dismissal of this lawsuit, it is time that all who have been involved in this challenge, resolution, and expansion of the Democratic Party come together for a common good. Our state benefits from the ideas and engagement of a competitive two-party system. We have now demonstrated that we have the ability to be inclusive within our own party while working to expand the number and experiences of people who play a role in moving it forward.  
"Chairman Chris England and First Vice Chair Patricia Todd have my complete support and I call on Democrats throughout the state to unite behind them as we move forward in modernizing, re-invigorating, and expanding the Alabama Democratic Party.," Jones said.
Print this piece