Roy Moore to announce Senate plans on Thursday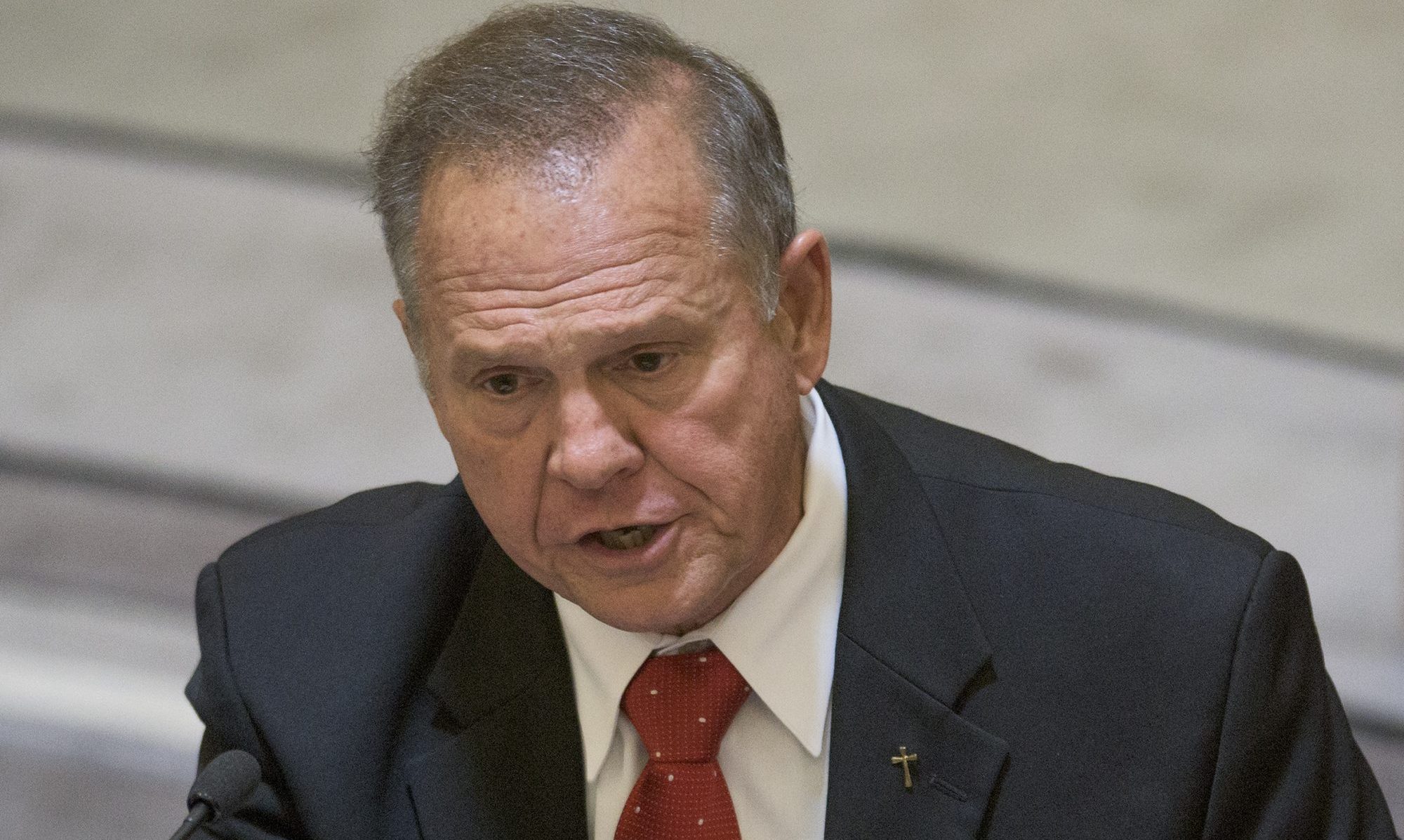 On Thursday, former Alabama Supreme Court Chief Justice Roy Moore will announce his decision on whether or not to pursue a 2020 run for the Republican nomination for U.S. Senate.
Moore's wife Kayla Moore confirmed the Thursday announcement in a statement provided to media outlets on Tuesday.
"Judge Moore will be making an announcement about his decision regarding the [Senate] race on Thursday," Kayla Moore wrote in a statement to CBS Channel 42 News in Birmingham. "Details forthcoming."
Moore won the Republican nomination for U.S. Senate in 2017 but was narrowly defeated in the special general election by former U.S. Attorney Doug Jones. Moore is the only Republican nominee to lose any race for any office in the state of Alabama since 2008.
In 2017, Moore appeared to be cruising to an easy win over Jones, until the Washington Post released a story saying that Moore dated teens during the 1970s when he was a single deputy district attorney. Moore denied the allegations, but a number of very powerful Republican groups including the National Republican Senate Committee refused to support Moore's campaign financially. NRSC Chairman Corey Gardner, R-Colorado, has said that the NRSC would not support Moore if he wins the nomination again this time.
President Donald Trump and his son Donald Jr. have both have used their social media accounts to urge Moore not to run for Senate again.
Moore was first elected as Alabama Supreme Court Chief Justice, promising to install at Ten Commandments monument in the judicial building. Judge Moore kept his promise but was removed from office by the Court of the Judiciary for failing to obey a federal judge's order to remove the monument. Moore ran unsuccessfully for the Republican nomination for governor in 2004 and 2010. In 2012, he was again elected as chief justice, but he was suspended for the remainder of his term by the Court of the Judiciary for failing to order Alabama's probate judges to give marriage licenses to same-sex couples.
Congressman Bradley Byrne, R-Montrose; State Rep. Arnold Mooney, R-Indian Springs, former Auburn football coach Tommy Tuberville, and businessman and televangelist Stanley Adair have already announced that they are running for Senate. State Auditor Jim Zeigler has formed an exploratory committee to look at running. Alabama Secretary of State John Merrill reportedly has said he will make a decision on whether or not to run later this month.
Moore is expected to make the announcement tomorrow.
The Republican primary will be on March 3.
Coalition of attorneys general file opposition to Alabama attempt to ban curbside voting
The AGs argue that Alabama's suggestion to the courts that curbside voting invites fraud is "unfounded."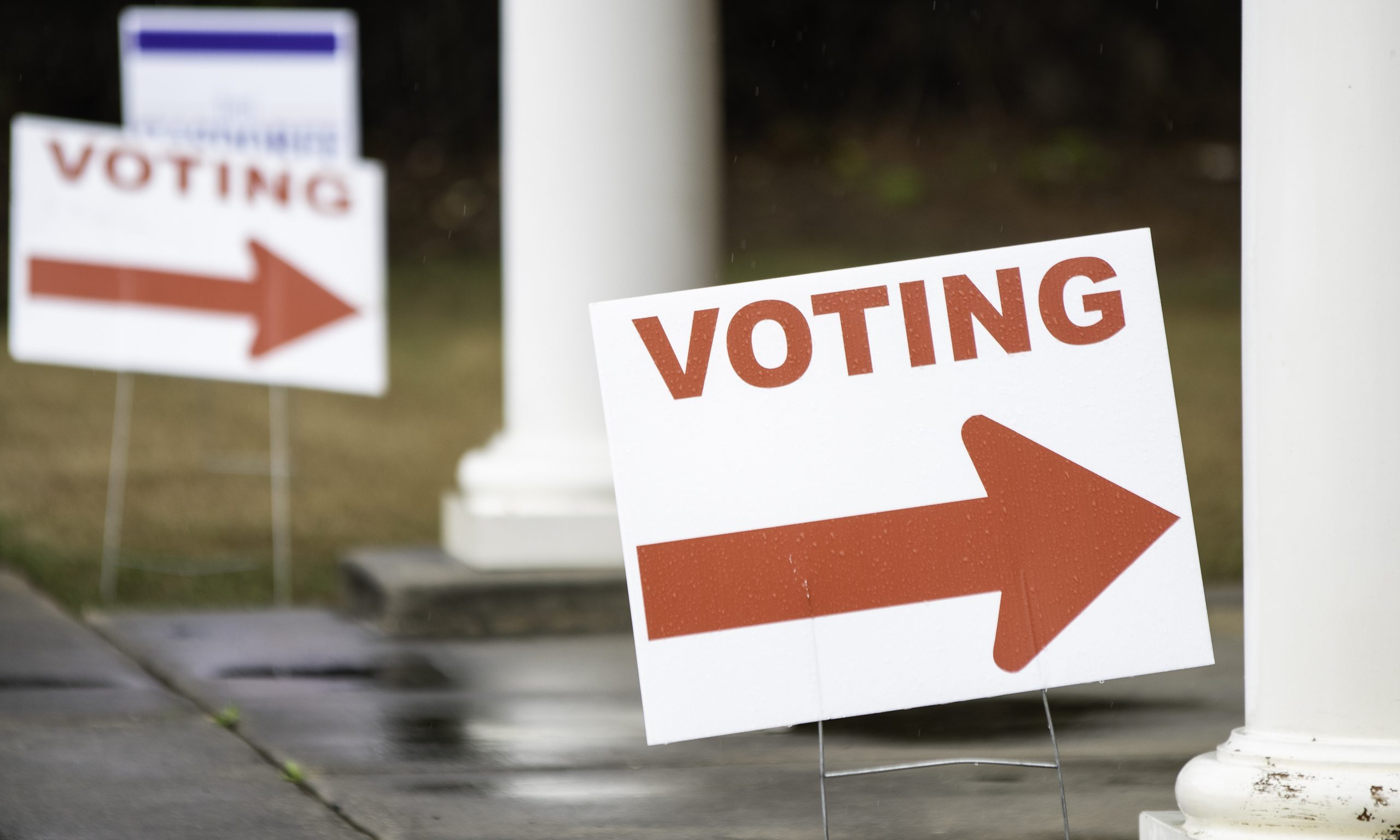 A coalition of 17 state attorneys general have filed an opposition to Alabama's attempt to get the U.S. Supreme Court to ban curbside voting. 
In a friend-of-the-court brief, led by District of Columbia Attorney General Karl Racine, the attorneys general argue to that curbside voting is safer for those at greatest risk from COVID-19, and that a ban on the practice would disproportionately impact the elderly, the disabled and Black Alabamians.
They also argue that Alabama's suggestion to the courts that curbside voting invites fraud is "unfounded." 
"The Presidential Advisory Commission on Election Integrity, established by President Trump following the 2016 election, 'uncovered no evidence to support claims of widespread voter fraud,'" the brief states, adding that there is no evidence that curbside voting in the many states that allow it invites fraud. 
"The practice is longstanding and widespread—as noted, more than half of states have historically offered curbside voting in some form," the brief continues. 
Alabama Attorney General Steve Marshall on Oct. 13 said the state will appeal to the U.S. Supreme Court a federal appeals court ruling allowing curbside voting in the Nov. 3 election. 
A panel of federal appeals court judges on Oct. 13 reversed parts of U.S. District Judge Abdul Kallon's Sept. 30 ordered ruling regarding absentee voting in the upcoming Nov. 3 elections, but the judges let the previous ruling allowing curbside voting to stand. 
The lawsuit, filed by the NAACP Legal Defense and Educational Fund, Southern Poverty Law Center, American Civil Liberties Union, ACLU of Alabama and Alabama Disabilities Advocacy Program, was brought on behalf of several Alabamians with underlying medical conditions. 
"Curbside voting is a longstanding, secure voting option that local jurisdictions have made available to protect the health of vulnerable voters, including elderly, disabled, and voters with underlying health issues," Racine said in a statement. "Curbside voting minimizes the risk to persons who are particularly susceptible to COVID-19, and local jurisdictions should be able to offer this common-sense accommodation to voters. State Attorneys General will keep fighting to ensure that voters can safely make their voices heard at the ballot box this November."
The brief filed by the coalition of state attorneys general comes as the number of COVID-19 hospitalizations across Alabama has been ticking upward.
Racine is joined in the brief by attorneys general from California, Connecticut, Delaware, Hawaii, Illinois, Maryland, Michigan, Minnesota, Nevada, New Mexico, New York, Oregon, Rhode Island, Vermont, Virginia and Washington.