Opinion | "D" is still DOA in Alabama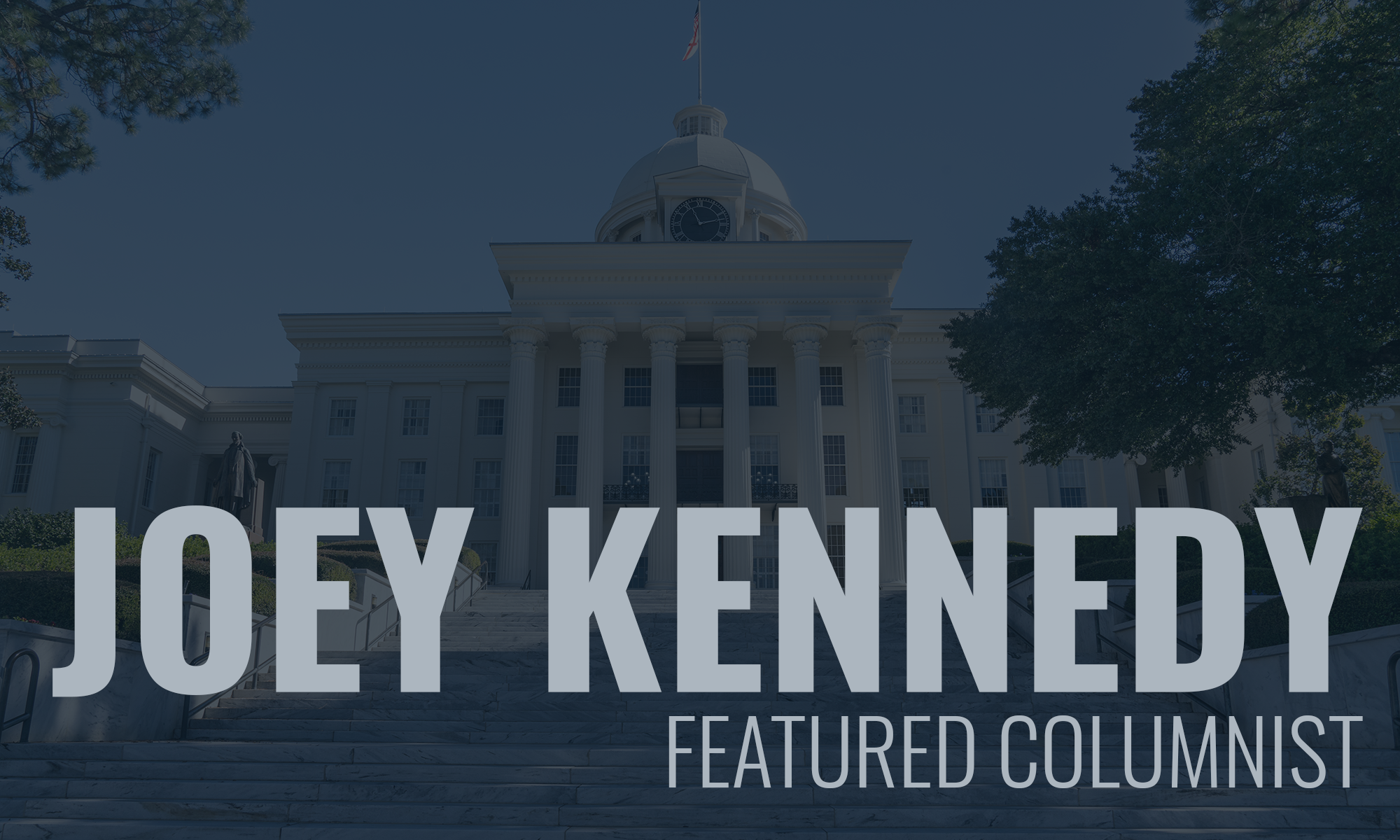 I'm betting U.S. Sen. Doug Jones, D-Alabama, has his fingers tightly crossed today. And his toes. Probably his eyes, too.
Anything he can cross, Jones likely has it crossed. Today is the day former Alabama Chief Justice Roy Moore announces whether he'll once again run for the U.S. Senate seat Jones snatched from him two years ago.
A rematch with Republican Moore is probably Jones' best chance to be re-elected to his Senate seat. That is, if Moore decides today to run again, and if Moore defeats at least three other Republicans who have already announced they're running for Jones' seat.
Jones was a rare statewide win for a Democrat in Alabama. Without the charges of sexual abuse against Moore, revealed by The Washington Post in 2017, it is questionable that Jones would have won.
Not that Jones isn't a good candidate, nor that he hasn't been a good senator for Alabama.
But in Alabama, a "D" beside a statewide candidate's name most often means DOA. The reason is simple.
In Alabama, too many voters refuse to even consider a Democrat, even one as well qualified as Jones or Tuscaloosa Mayor Walt Maddox when he ran for governor last year.
For now, at least until the Alabama Democratic Party gets its stuff together, few Democrats can gain traction. In 2018, a well-qualified slate of Democrats running across the board pretty much were left on their own, as the state Democratic Party withheld help in their campaigns.
The state dems are supposed to be sorting out their leadership problems, but despite direction from the National Democratic Party, the current state leadership – primarily Democratic Chair Nancy Worley and puppet master Joe Reed – are fighting reform. They'd rather keep losing election after election instead of doing what's needed to reform the party's broken infrastructure.
So thanks to Moore's many detriments, not the least of which was his proclivity for teen girls when he was an assistant district attorney in Etowah County years ago, Jones was able to pull out a win. Women, and especially African-American women, were the key to Jones' close victory.
Jones, by the way, isn't the only person with fingers crossed today. Many state Republicans are hoping the poisonous Moore stays out of the race. Even President Donald Trump has pledged by Twitter that he won't support Moore because Moore can't win.
The national Republican Party is also praying that Moore stays out, too.
Because Moore could probably win the Republican primary, because the state Republican Party is dominated by folks who vote against their best interests, and there's nobody in the state who would be more against their best interests than Moore.
Whether Moore can erase his loss against Jones by running again is unknown until 2020.
It's pretty certain, though, that there are thousands of crossed fingers today. A few hoping that Moore does indeed enter the race. Most hoping that Moore stays out.
What they should be hoping for is that voters do what's best for Alabama. If they did that, Jones would easily win re-election. But should'a, would'a, could'a is the sad refrain in this frustrating, Trump-loving state.
For now in Alabama, that "D" still stands for DOA.
Joey Kennedy, a Pulitzer Prize winner, writes a column every week for Alabama Political Reporter. Email: [email protected]
Print this piece
Opinion | Dodge the Economic Impact Payment card fees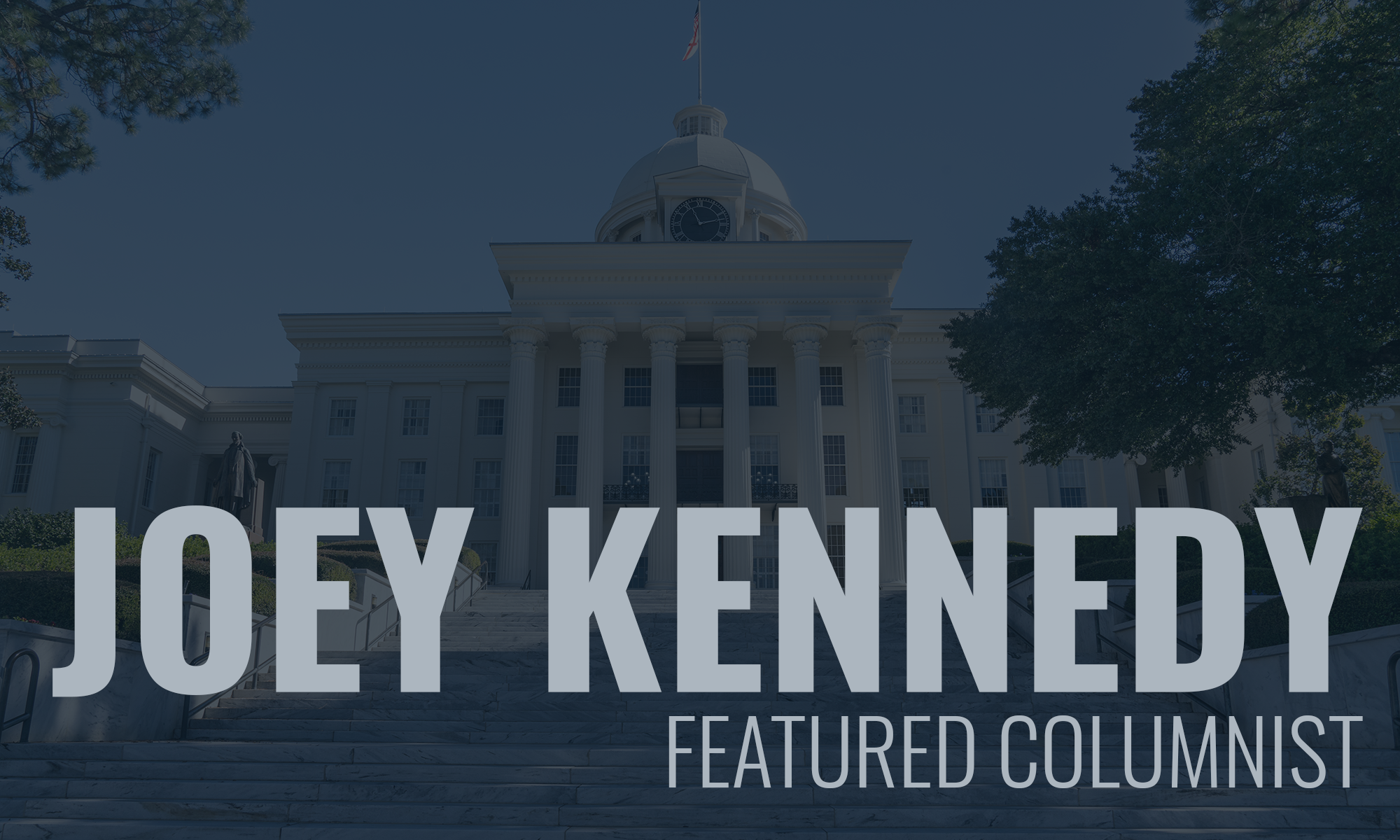 My wife received her $1,200 stimulus payment as a direct deposit several weeks ago. I did not get one, even though we file a joint income tax return, she makes more money than I, and our money is deposited into the same bank account.
I just figured there was some kind of mix-up. That's fine; mostly I'm patient when I'm getting "free" money. I'm not teaching this summer, so the money will come in handy when it comes.
Then this week, a lawyer friend and his wife received their stimulus money on a prepaid debit card. Luckily, my lawyer friend is a lawyer. He always reads the fine print.
More than likely, I would have thrown the fine print part of the stimulus in the trash, and maybe the debit card, too, because the whole thing looks like some sort of scam. And my friend says that in some ways, it is.
About 4 million of the debit cards were sent out by "Money Network Cardholder Services," with a return address in Omaha, Neb. They are issued by MetaBank, N.A. There is no indication on the envelope that this is indeed the stimulus money approved by Congress. There is a flier inside that says "Enclosed is your Economic Impact Payment Card." According to reports, the debit cards have been tossed into the garbage by people who think they are some elaborate scam or a solicitation for one of those high-interest credit cards.
They are valid, and your money is loaded onto them for you to spend like any Visa card. Except there are some catches, and this is what my friend is miffed about. He believes unsophisticated folks (that could be me) and marginalized people who receive the cards will succumb to the various fees that an unaware card user can incur.
Most services have no cost. Buy what you want, call for a balance inquiry, transfer the funds to your personal bank account, and use in-network ATMs that carry the AllPoint brand and you won't be charged.
However, there are fees for using out-of-network, domestic ATMs ($2 after the first withdrawal), $3 for ATM withdrawals in another country, even getting a balance from your ATM, either in-network, out-of-network, domestic and international (25 cents a pop).
If your card is lost or stolen, you'll pay for that as well. It'll cost $7.50 for a new card, and if you want it expedited, that'll be $17. If I lose my bank's debit card, or if the card is stolen (both of which have happened to me), my bank replaces the card for free in about five days. If you lose your "economic impact payment card," it could cost you $24.50 to have it replaced in a timely manner.
And here's where you can really run up charges: If you use a bank teller for a cash withdrawal on the card, there's no charge for the first withdrawal, but $5 for subsequent withdrawals using a teller.
If only a small percentage of users end up paying fees because they used the wrong ATM or prefer to get their cash from a human teller, that could add up to millions of dollars for somebody up the line, and that somebody is not going to be you or me.
I'm not complaining. I'm just urging caution if you're one of the millions of people who received one of these debit cards. Be aware they are coming and don't fall into the fee-trap that comes with them.
I'm no financial wiz – my family and friends can attest to that – but if I get one of those debit cards, I'm just going to transfer the whole amount into our checking account. If you don't have a bank account, and many people don't, I would just cash it out then cut up the card.
But be aware these cards are going out, and if you're waiting on your stimulus check, you might get a debit card instead. Don't throw it away. Buy something. It's what they want you to do.

Joey Kennedy, a Pulitzer Prize winner, writes a column each week for Alabama Political Reporter. Email: [email protected]
Print this piece