Department accepting Century, Heritage Farm and Bicentennial Farm applications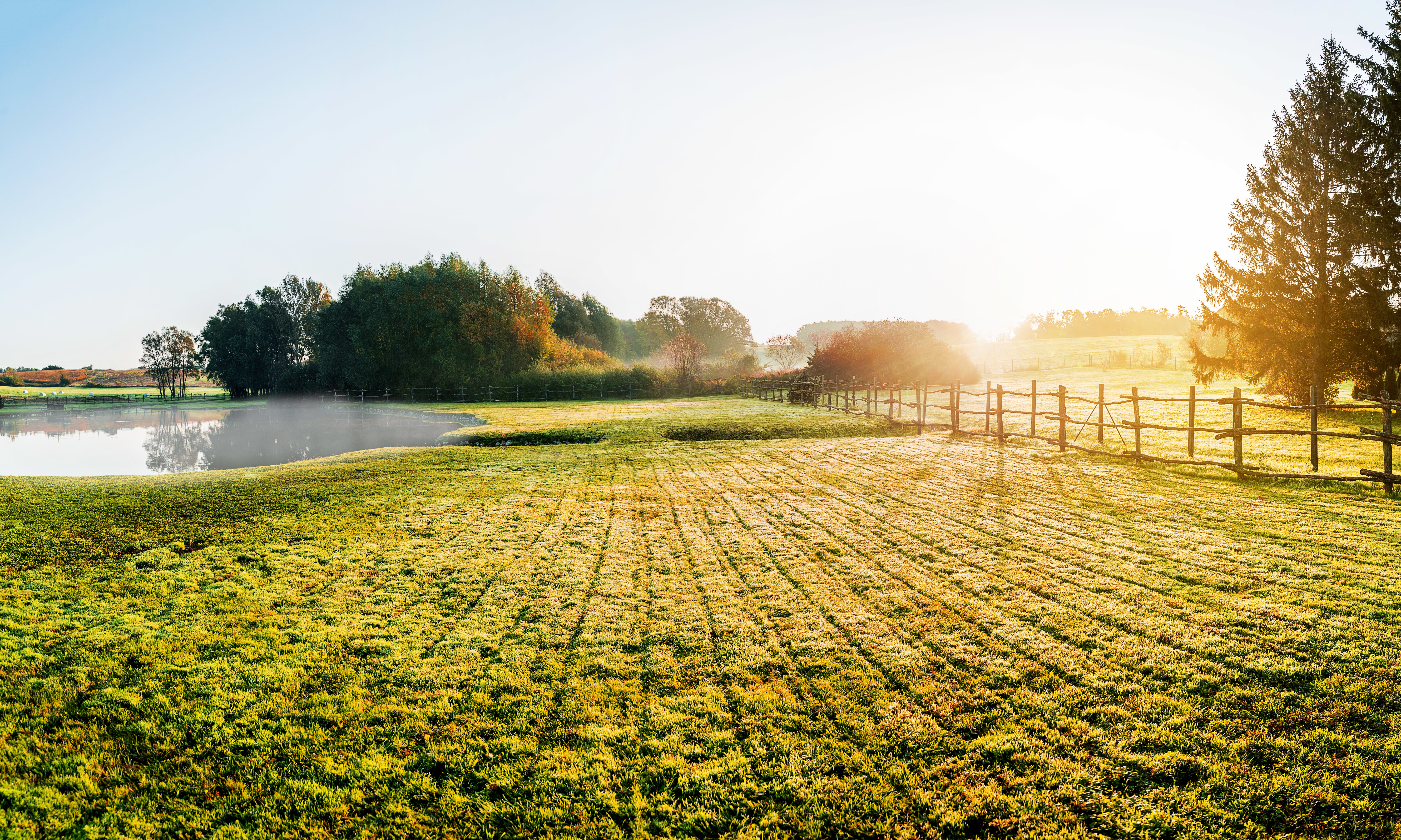 The Alabama Department of Agriculture and Industries is accepting applications for the annual Century and Heritage Farm and Bicentennial Farm programs. The purpose of both programs is to recognize family farms that have played a significant role in Alabama's history.
 A Century Farm is one that has been in the same family continuously for at least 100 years and currently has some agricultural activities on the farm. The farm must include at least 40 acres of land and be owned by the applicant or nominee.
A Heritage Farm is one that has been operated continuously as a family farm for at least 100 years. The farm must possess interesting and important historical and agricultural aspects, including one or more structures at least 40 years old. The farm must also include at least 40 acres of land owned and operated by the applicant, who must reside in Alabama. To date, over 650 farms across the state have been recognized by the C & H Farm program.
The ADAI is also accepting applications for the Bicentennial Farm program. On Dec. 14, 2019, Alabama will officially observe its 200th birthday. Agriculture is an integral part of our state's heritage and the love of the land demonstrated by these families deserves recognition.
The Bicentennial Farm program honors family farms that have remained in the same family for 200 years and is administered similarly to the C & H Farm program. To date, only eight farms in the state have been recognized by this program.
A Bicentennial Farm must currently have some agricultural activities, be at least 40 acres in size and owned by an Alabama resident. Applicants for the program are required to complete a registration form that traces the family lineage of property ownership and a description of agricultural activities that took place. The application also requests photos be included of any structures that remain on the property that are 40 years old or older even though structures are not required to qualify for the program.
 If your farm meets the qualifications for the 2019 C & H Farm program or 2019 Bicentennial Farm program, contact Amy Belcher at 334-240-7126 or by email at [email protected] to receive an application. A copy of both applications are attached to this release and are also available on the department's website www.agi.alabama.gov under the "Forms" tab and by selecting "Bicentennial Farm" or "Century & Heritage Farm." All applicants must complete the appropriate Ownership Registration Form and return it to the ADAI by Aug. 30, 2019.
Alabama hospitals nearing COVID-19 summer surge levels
Wednesday was the 18th straight day with more than 1,000 people in hospitals in Alabama with COVID-19. 
Alabama hospitals reported caring for 1,483 people infected with COVID-19 on Wednesday, the highest number of patients since Aug. 11, when the state was enduring its summer surge. Wednesday was also the 18th straight day with more than 1,000 people in hospitals in Alabama with COVID-19. 
The seven-day average of hospitalizations was 1,370 on Wednesday, the 36th straight day of that average rising. The Alabama Department of Public Health reported 2,453 new cases Wednesday. The 14-day average of new cases was — for the eighth day in a row — at a record high of 2,192. 
Across the country, more than 80,000 people were hospitalized for COVID-19 on Tuesday, a record high and the 15th straight day of record hospitalizations nationwide, according to the COVID Tracking Project, a coronavirus tracking website.
The CDC this week recommended people not travel for Thanksgiving to help prevent the spread of coronavirus. 
"The only way for us to successfully get through this pandemic is if we work together," said Dr. Kierstin Kennedy, UAB's chief of hospital medicine, in a message Tuesday. "There's no one subset of the community that's going to be able to carry the weight of this pandemic and so we all have to take part in wearing our masks, keeping our distance, making sure that we're washing our hands." 
Kennedy said the best way she can describe the current situation is "Russian Roulette." 
"Not only in the form of, maybe you get it and you don't get sick or maybe you get it and you end up in the ICU," Kennedy said, "but if you do end up sick, are you going to get to the hospital at a time when we've got capacity, and we've got enough people to take care of you? And that is a scary thought." 
The Alabama Department of Public Health on Wednesday reported an increase of 60 confirmed and probable COVID-19 deaths. Deaths take time to confirm and the date a death is reported does not necessarily reflect the date on which the individual died. At least 23 of those deaths occurred in November, and 30 occurred in other months. Seven were undated. Data for the last two to three weeks are incomplete.
As of Wednesday, at least 3,532 Alabamians have died of COVID-19, according to the Department of Public Health. During November, at least 195 people have died in Alabama from COVID-19. But ADPH is sure to add more to the month's tally in the weeks to come as data becomes more complete.
ADPH on Wednesday announced a change that nearly doubled the department's estimate of people who have recovered from COVID-19, bringing that figure up to 161,946. That change also alters APR's estimates of how many cases are considered active.
ADPH's Infectious Disease and Outbreak team "updated some parameters" in the department's Alabama NEDSS Base Surveillance System, which resulted in the increase, the department said.