Steven Leath is out as Auburn president
Friday night, Auburn University announced that University President Steven Leath is stepping down after less than two years on the job.
According to the university, Leath and members of the Board of Trustees' presidential assessment working group "mutually decided to part ways."
"Dr. Leath arrived with vision and enthusiasm to take Auburn to the next level," said Board of Trustees President Pro Tempore Wayne Smith. "We're grateful for his dedication and commitment as Auburn made strides as a world-class public university. We wish Steve and Janet all the best."
"As I've said many times, serving as Auburn's president has been the highlight of my career," Leath said. "I'm confident we leave Auburn stronger than when we arrived."
Smith said the Board of Trustees will soon convene to name an interim president.
Inside sources have been telling the Alabama Political Reporter for some time now that there was dissatisfaction with Leath from some members of the board.
Leath previously was the president of Iowa State University, a land-grant system college with an extensive research footprint like Auburn.
Under Leath's leadership, Auburn was named one of the top 100 research institutions in the country and was working toward a goal of 500 tenure track professors.
Athletics, however, overshadowed much of his brief tenure with the institution.
Jay Jacobs was forced out as athletic director. While Jacobs resigned, Leath agreed to pay Jacobs $3 million in severance pay to leave.
Auburn's football head coach Gus Malzahn was expected to part ways with the university after the 2017 season, but stunning surprise victories over Georgia and Alabama put the Tigers in the SEC Championship game. Rather than allowing Malzahn to go to the University of Arkansas, Leath and the trustees decided to extend Malzahn's contract through 2024 and give him a raise from $4.725 million per year to $7 million per year.
In 2018, Auburn went 8 and 5 and finished fifth in the SEC West. Under the terms of the contract, if Auburn were to fire Malzahn, they would have to pay him 75 percent of the remainder of his contract, with 50 percent of that money due within 30 days of his termination. It is our understanding, that if for some reason the board wanted to move on from Malzahn, the buyout at the end of the 2019 season would be $26.4 million with $13.2 million of that due in a lump sum within 30 days.
Leath appeared to be ready to oust men's basketball coach Bruce Pearl at the end of this season after assistant coach Chuck Person was arrested in the FBI's investigation of basketball recruiting. Coach Pearl however then went on what was unquestionably the best season of basketball Auburn has ever had, going all the way to the Final Four, defeating Duke and North Carolina along the way. Leath's public feud with Pearl did not help his popularity with members of the board. Person pleaded guilty to conspiracy to commit bribery and accepting $91,500 from a Pittsburg financial adviser for recommending the adviser to basketball recruits with NBA potential.
Leath was also criticized by some for adding additional layers of administration, including a new high level administrative position for one of his former ISU colleagues.
Leath left ISU in May 2017 after more than five years. The Board of Trustees agreed to pay Leath a five-year contract with a base annual salary of $625,000, more than $83,000 above the $541,600 his Auburn predecessor was earning.
When Leath left ISU, he left on the table two deferred compensation payouts worth $1.18 million. The Auburn trustees agreed to make up for his loss with a signing bonus of three years a $250,000 a year in payments to a supplemental retirement plan "as an incentive for Leath to remain at Auburn for the full five-year term of this agreement."
The retirement program was seeded with $500,000 "in order to offset the funds he would have received under his prior contract if he had completed the full term of the contract with his previous employer."
At this time, we do not know how much of his compensation package Leath will be taking with him for his 23 months of service to the University.
Original reporting by the Auburn Opelika News, Iowa Gazette, Montgomery Advertiser, the Courier Journal and SB Nation contributed to this report.
Print this piece
Alabama treasurer's office to host annual college savings giveaway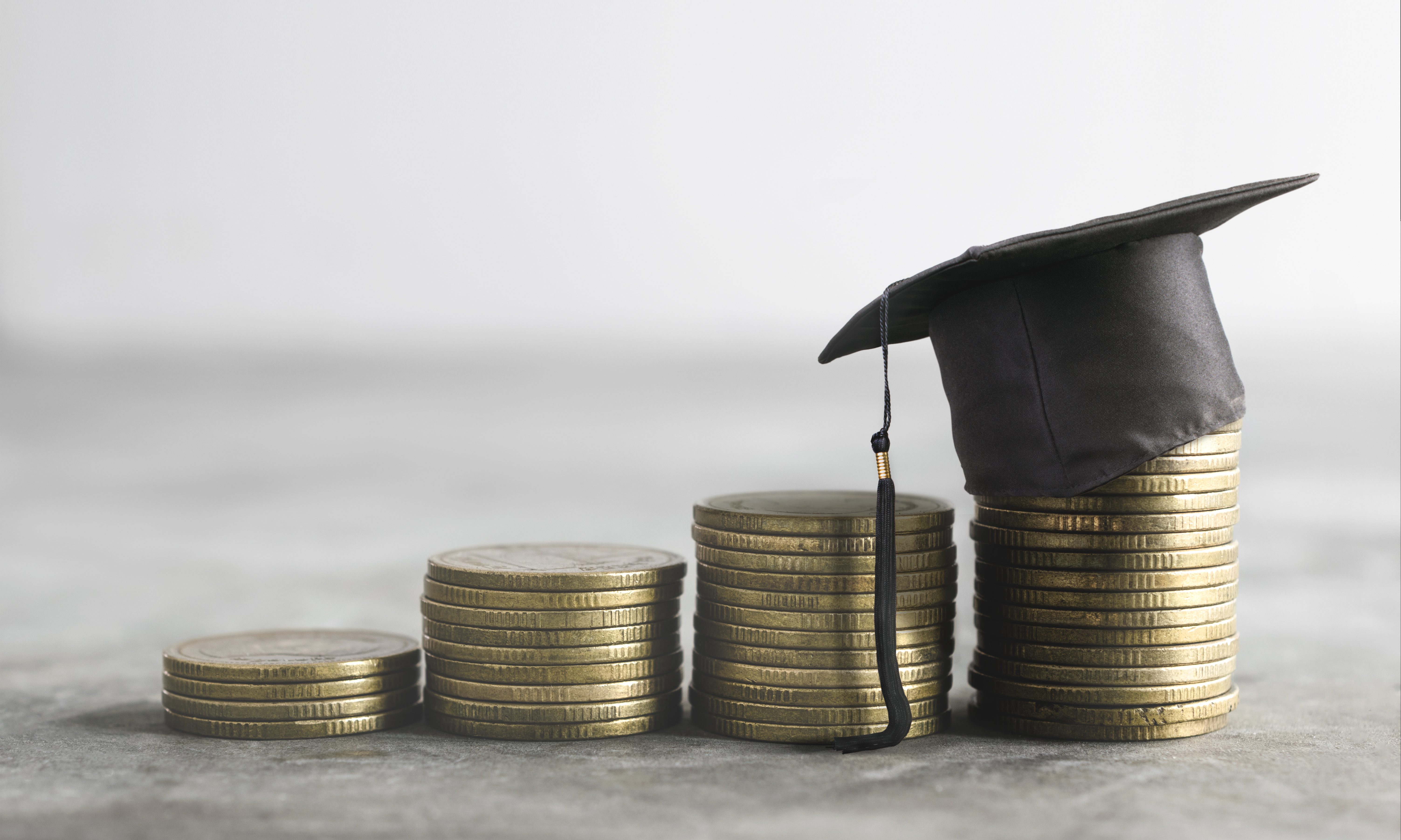 CollegeCounts, Alabama's 529 Fund, will celebrate 5/29 day (May 29) with a sixth annual statewide giveaway focused on babies born in Alabama between May 29, 2019, and May 29, 2020.  CollegeCounts will randomly select 29 winners to receive $529 in contributions to an existing or newly opened CollegeCounts account.
Beginning May 29, 2020, parents, grandparents and legal guardians can visit CollegeCounts529.com/giveawayto register by entering their contact information and the child's name and date of birth.
"It's never too early – or too late – to start saving for future education expenses," said Alabama State Treasurer John McMillan. "The 5/29 Day promotion gives us a fun way to remind people of this important message each year. The goal is to ease parents' minds about this important future expense and educate them on the benefits that CollegeCounts provides."
CollegeCounts has no minimum contribution requirement, making it simple for families and friends to invest a little at a time. The plan utilizes quality investments from Vanguard, T. Rowe Price, Fidelity, PIMCO, Dodge and Cox, PGIM and DFA.
Funds may be withdrawn and used at colleges, universities, trade schools and graduate schools at one, two and four-year schools in Alabama and across the U.S. – including vocational, technical, community, public and private colleges and universities – for qualified expenses like tuition, fees, room and board (if enrolled at least half-time), books, supplies, and equipment required for enrollment, including computers.
"Despite these uncertain times, the Alabama CollegeCounts program remains committed to helping families save in whatever way works best for their budgets and goals," added McMillan. "Eighteen years will pass by more quickly than most of us expect, so do not let temporary economic turbulence interrupt your college savings plan."
Under Section 529 of the IRS tax code, special tax benefits are provided to families saving for future college expenses. In addition, Alabama taxpayers may receive a state income tax deduction of up to $10,000 for married couples filing jointly ($5,000 for single filers)1 on contributions to CollegeCounts each year.
To enter an Alabama child born between May 29, 2019, and May 29, 2020, in the 5/29 Day Giveaway, please visit CollegeCounts529.com/giveaway. No purchase is necessary to enter or win a prize. All entries must be submitted by July 13.  The 29 winners will be contacted by July 24. Selected winners must provide a birth certificate or commemorative birth announcement to receive the prize contribution of $529 into the new or existing CollegeCounts account for the newborn they register.
For information on how to open an account, please visit CollegeCounts529.com. To learn more about CollegeCounts, the investment objectives, risks and costs, read the Program Disclosure Statement available online here.
Print this piece