Opinion | Alabama lawmakers mostly silent on 3M revelations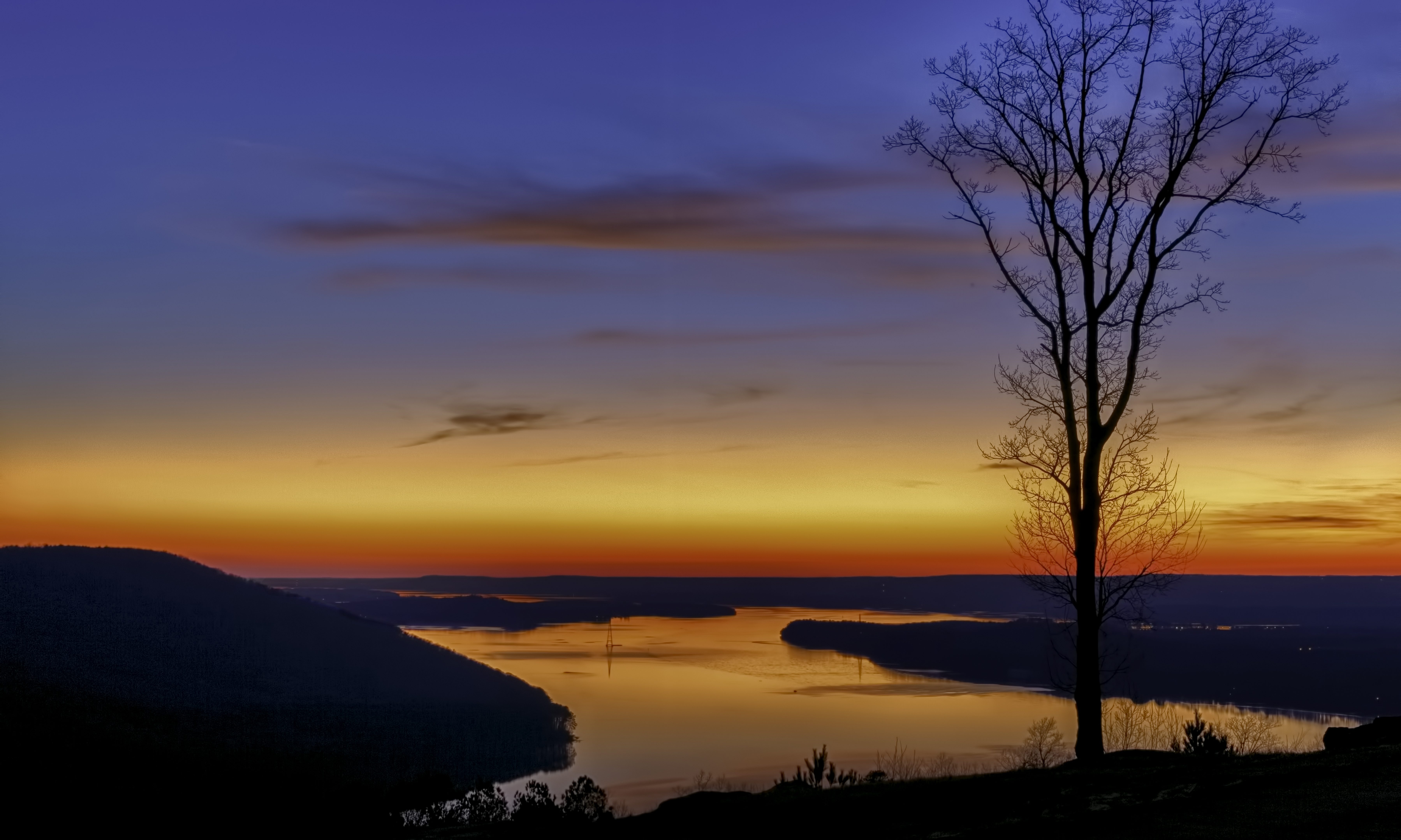 If someone was poisoning your neighbors, would you tell them? 
Would you speak up? Would you try to stop them? Would you use whatever authority you had to make them stop? Would you hold them accountable? Would you make them clean up their mess? Would you help the people who had been poisoned? 
If you answered yes to any of those questions, you're apparently not qualified to be an elected official from north Alabama. 
For the past two weeks, reporters — mostly Chelsea Brentzel from WHNT in Huntsville — have been trying to get lawmakers from north Alabama to say something — ANYTHING! — about recent reports of 3M dumping banned pollutants in the Tennessee River for years. 
The response: crickets. Mostly. 
One person did respond critically. 
Sen. Doug Jones, a Democrat who has taken less than $1,000 from 3M in campaign donations, condemned the release of the chemicals and called for an investigation into what happened and why the public wasn't better notified. 
But Rep. Mo Brooks, Rep. Robert Aderholt, state Sen. Arthur Orr, state Rep. Terri Collins and several others all just can't seem to find their voices. 
That's not to say that they're too busy. 
Aderholt had time on Monday to tell people that marijuana as a prescription drug is junk science — for real. In 2019. And then he issued a press release on the 3M situation, which essentially said that there's a 3M situation with water and stuff and some people are looking into it, probably.
Brooks was on a Huntsville radio show on Monday saying racist things. Which would be noteworthy if said about someone other than Brooks, who, at any given time, is mostly likely somewhere saying something racist. 
Orr managed some time since the 3M news broke to campaign for a friend. 
But not a peep from any of them about literal poison being pumped into the water their constituents drink, the water their children bathe in, the water in their hometowns. 
And of course they all took 3M money. 
Thousands of dollars. Aderholt took around $5,500 in the last two cycles. Brooks got nearly $6,000. Orr and Collins got $2,000 each last year. More 3M money went into federal and state PACs, which doled cash out to more politicians. 
And most of it came well after the chemical manufacturing giant had been credibly accused of dumping potentially cancer-causing chemicals into the river. 
These people took that 3M money even after the people in Morgan and Lawrence counties had stopped drinking their water because it was too polluted. Even after the first lawsuits had been filed.
And you know, even that would be OK if they were now — after learning that 3M acknowledged dumping the pollutants for years — standing up and speaking out. If they were now pledging federal-level help in making sure this mess gets cleaned up. If they had a plan of action at the state level to ensure that the Alabama Department of Environmental Management did its job. 
But they're not. And they most likely won't. 
Because they're mostly OK with this. It is, after all, the result they expected when they talked about cutting "burdensome regulations" on businesses. 
This is what happens when you create a more business-friendly EPA and ADEM. It's what happens when you elect politicians who believe a bigger bottom line solves all problems. 
Your rivers catch fire. Your air is unbreathable. Your dirt is toxic. 
And they don't understand what the big deal is. 
How much don't they understand? This much: Back during the campaign last year, Aderholt told U.S. News and World Report that his district's opioid epidemic — which he deemed an "epidemic of depression" — would be solved by President Trump's economic policies. 
Literally, he believed that people would be so happy to have money that their addiction and depression would go away. 
Because that's what apparently drives conservative politicians now — an unabashed love of money. A sick belief that almost anything — any egregious act, any destruction — is justified if the bottom line is big enough. Or that the effects of such awful actions can be mitigated or even eliminated by a wad of cash. 
Even watching your neighbors be poisoned.
Interior Department designates new national recreational trail in Alabama
The designation is part of a broader national announcement that establishes 30 new national recreation trails in 25 states, adding more than 1,275 miles to the National Trails System.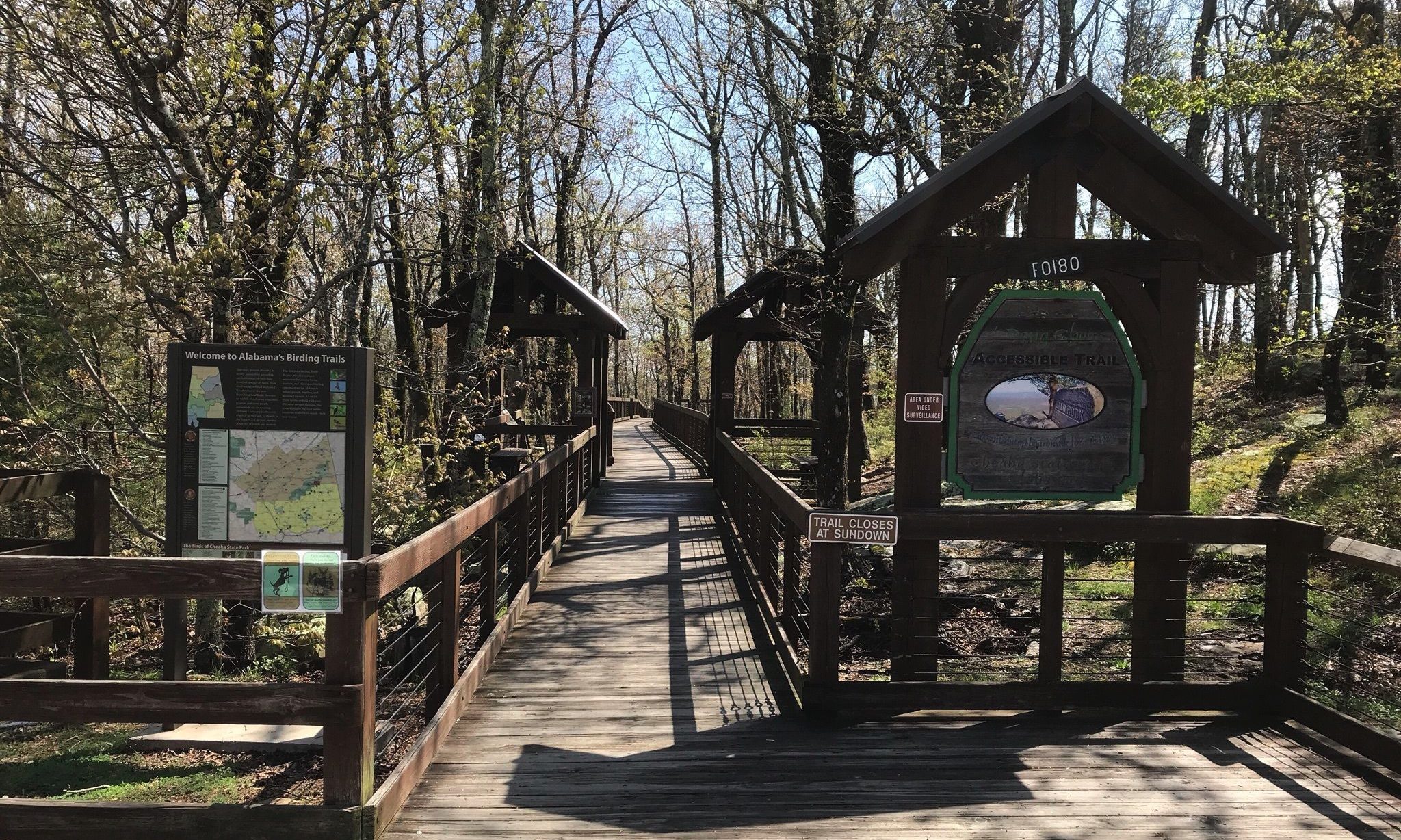 United States Secretary of the Interior David L. Bernhardt this week designated a new national recreation trail in Alabama.
Located in Cheaha State Park, the Doug Ghee Accessible Trail (Bald Rock Boardwalk) is a 0.3-mile boardwalk trail that allows users of all abilities to journey through the enchanted hardwood forested foothills of the Appalachian Mountains.
The designation is part of a broader national announcement that establishes 30 new national recreation trails in 25 states, adding more than 1,275 miles to the National Trails System.
The announcement is in addition to the 370 miles of national recreation trails that were designated in 2018, bringing the Trump administration's total to 49 national recreation trails added, spanning 1,645 miles.
"I encourage Americans to get outside, enjoy our incredible public lands and visit a nearby national recreation trail," Bernhardt said. "Spanning more than 83,000 miles, larger than the interstate highway system, the National Trails System provides easy access to a wide variety of outdoor experiences. The Trump Administration is committed to expanding public access to the outdoors, so more Americans have the opportunity and ability to experience it in all of its splendor."
Bernhardt said that the new designations advance the Trump administration's priority to increase public access to outdoor recreational opportunities in alignment with Secretary's Order 3366.
Interior-managed outdoor recreation activities support more than 452,000 jobs and account for more than $58 billion in economic output across the country.
"American Trails promotes and maintains the database of our country's National Recreation Trails (NRT) and applauds this new slate of Secretarial designations from the Department of the Interior," said NRT executive director Mike Passo. "The NRT program brings vibrancy to the National Trail System by uniquely highlighting trails that are accessible, relatable, and serve a wide diversity of our nation's public. With these designations, the NRT database at AmericanTrails.org exceeds 1,300 trails."
"American Hiking Society welcomes the designation of 30 new National Recreation Trails that will create enhanced recreational opportunities for hikers and all types of trail users," said American Hiking Society executive director Kate Van Waes. "Each trail selected to receive this honor must support a diversity of users, reflect its region, and be among America's best trails, all qualities that benefit the hiking community."
"Americans are enjoying close-to-home recreation and thanks to our amazing National Trails System, they have even more places to explore," said PeopleForBikes President and CEO Jenn Dice. "With a 75 percent increase in bike ridership on trails this year, we commend the Department of the Interior for this expansion and granting our nation more access to the outdoors. Thanks to these initiatives, we're getting closer to meeting the needs of a fast-growing community of people outdoors and on bikes finding joy, freedom and health on our trails nationwide."
The National Trails System, which includes national scenic, national historic, and national recreation trails, offers an abundance of scenic, historic and recreation trails for outdoor enjoyment on America's public lands.
The system promotes preservation, public access, travel within and enjoyment and appreciation of the open-air, outdoor areas, and historic resources of the United States.
The National Recreation Trails Program is jointly administered by the National Park Service and the U.S. Forest Service, in conjunction with a number of federal and nonprofit partners.
The designation of a national recreation trail can be done by either the secretary of the interior or the secretary of agriculture on an existing local or regional trail with the consent of the federal, state, local, nonprofit or private entity that has jurisdiction over the trail.
Families are looking for more outdoor recreational activities such as hiking, fishing, hunting and camping given the dangers associated with group activities like sports, theaters and other activities during the coronavirus pandemic.
Hiking on the National Recreation Trails is a fun, safe activity that the whole family can enjoy while still maintaining CDC recommended social distancing.