Judge dismisses suit filed by family of mentally ill man shot and killed by police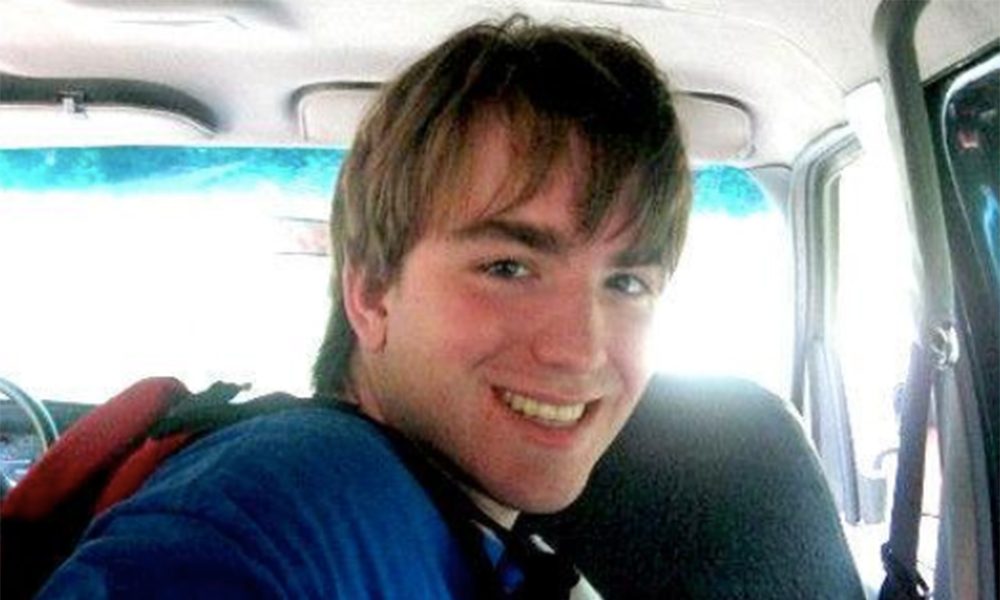 Brad McBrayer has spent the last five years thinking about the moments before a police officer shot and killed his son. 
Body camera footage, taken on Nov. 11, 2014, does not show all of those moments. The officers turned on their cameras only after things had escalated. 
In the footage, 24-year-old David Daniel McBrayer seemed confused. Agitated. He stood outside of his Jacksonville apartment and wouldn't drop a box cutter he held in one hand as the officers demanded him to, one officer standing between the man and his apartment. 
McBrayer yelled "I feel threatened" and asked to be allowed to go to his room before continuing to walk toward his apartment, when one of the officers shot McBrayer five times in the chest. 
Both McBrayer and police believe the 24-year-old was suffering from an undiagnosed mental illness, according to interviews and court records. 
U.S. District Judge Annemarie Axon in April dismissed what was left of the McBrayer family's civil suit, which alleged that the city of Jacksonville should have made certain that officers were trained to handle those with mental illness. 
The suit also alleged that Jacksonville's then-police chief should have known the training was needed and the Alabama Peace Officers Standards and Training Commission, which oversees law enforcement training curriculum in the state, should have mandated that training. McBrayer's attorney also argued that his son wasn't afforded protection under the Americans with Disabilities Act for his mental illness. 
All three — the city, the former police chief and APOSTC — were named as defendants, as was the officer who shot McBrayer. A judge in April 2017 dismissed the former police chief and APOSTC from the lawsuit, agreeing with the training commission's attorney's argument that APOSTC doesn't set the training policy for the Jacksonville Police Department. 
First signs
McBrayer's son was attending Gadsden State Community College and planned to transfer to Jacksonville State University in the fall of 2014 to study computer science. He was bright. Loved to read novels and history, his father said.
Other than attention deficit disorder, McBrayer said his son had no other mental health diagnosis and seemed fine on a visit to the family's Georgia home three weeks before the shooting.  
The first sign to police and family that something wasn't right with the young man was his arrest by Jacksonville police early on the morning of Saturday, Nov. 8, three days before his death. Police were called to a Dollar General store near his apartment by an employee who said it appeared that McBrayer was about to break the store's window with a hammer, according to a police report and court records. 
Within hours of his arrest a jailer noticed that McBrayer was acting strange and might have "a mental illness," according to court records. A call was made to the county mental health officer, who recommended that a call be made to the man's family. On Monday a call was placed to McBrayer at his Atlanta home. He picked up his son from the jail that evening. 
What happened next isn't easy for McBrayer to discuss. 
"My guilt I'll have to bear with me for the rest of my life," McBrayer said of those moments when he still had his son with him. "He wasn't making sense. I was floored, but my natural instinct was to back away."
McBrayer planned to get his son to Georgia, where state law would allow for him to be hospitalized more quickly. In Alabama, in order to be involuntarily committed for a 72-hour period for evaluation, a person must have committed an overt act, such as threatening their own life or the life of someone else, and be unable to make a rational decision about their own treatment before a judge would order that person admitted for care. 
"He was saying, 'I feel threatened by you,' so my instinct was to back off," McBrayer said. "It's a natural de-escalation."
McBrayer decided that instead of driving to Georgia that night, he and his son would stay in his Jacksonville apartment, but before he could enter, his son locked him out. McBrayer spent hours trying to get in, stayed at a nearby hotel that night and tried again Tuesday morning. McBrayer's son told him through the locked door to "go away." 
That same night officers would be called to McBrayer's apartment by a woman who told police the young man had shot someone's car window with a BB gun. The responding officers knew that McBrayer was having some sort of mental health crisis, according to court records. 
The three officers tried unsuccessfully to get McBrayer to open the door of his apartment, and just as they were preparing to leave McBrayer came outside and started rummaging through the trunk of his car, according to court records. The officers approached, and two turned on their body cameras. 
After his son's death, McBrayer starting looking closely at police interactions with the mentally ill. He found that Alabama lagged behind most other states in training officers to handle those suspected of having a mental illness. 
McBrayer talked with mental health professionals and discovered Crisis Intervention Team training, a widely accepted, 40-hour training program for law enforcement that promotes keeping the mentally ill out of jails and teaches officers to detect when a person may be in a mental illness crisis, to de-escalate situations and keep themselves and the public safer.  
McBrayer said when determining whether an officer's use of deadly force was justified, the Alabama Bureau of Investigations focuses on the moments just before the shooting. Doing so, McBrayer said, means ignoring all of those moments before an incident when an officer may have been able to de-escalate the situation, especially when dealing with someone who is sick and unable to think clearly. Someone like his son. 
Rep. Mike Ball, R-Madison, said by phone Wednesday that it's in those moments before an officer might decide to use force that can save the life of both the officer and the mentally ill. 
A former state trooper, Ball was also an investigator and hostage negotiator with the Alabama Bureau of Investigations. He retired in 2003. 
Ball often investigated the use of deadly force as an ABI investigator, and that work informed him as he drafted a resolution in 2017 that encouraged APOSTC to include CIT training in the curriculum. 
"So many times that I investigated the use of force, and maybe the use of force was justified at the point that the force was used," Ball said. "However, there were points ahead of time where it could have been de-escalated, and it never would have been necessary to get to that point." 
It's not always easy to determine whether someone might be suffering from a mental illness, Ball said, and dealing with people who aren't thinking clearly can be life threatening for the officers, but what "police have to be able to do is immediately access what situation they're in and find the best way to de-escalate it." 
The use of force is an option for police, Ball said, "but it's not always the best thing to do. It's not even the safest thing to do, always."
Sometimes all it takes is to pause and to make a connection, he said. 
"Empathy is often something that can diffuse this," Ball said. "A human connection. Most of us are hardwired to make those human connections."
McBrayer believes that had Jacksonville officers been trained better to handle his son he might have lived, and he sees the same tragedy playing out year after year all over the country. 
"It's a common thing," McBrayer said. "People who are sick get shot all the time."
Since McBrayer's death police in Alabama have killed 18 people who were either diagnosed with, or were thought to have had, a mental illness, according to a running database by The Washington Post, which gathers information from news accounts, law enforcement websites, social media and other independent databases. 
In 2015, those with mental illnesses made up 47 percent of the people shot and killed by police in Alabama, according to The Washington Post. Nationally, those with mental illness made up 25 percent of those killed by police that year. 
"That just really got to me," McBrayer said of Alabama's 2015 police-involved shooting statistics. 
Ball's 2017 resolution passed, and in November 2017 APOSTC announced that the commission had  doubled the amount of training officers receive, from four hours to eight, but it's only marginal victory, according to McBrayer, who would like to see the commission adopt the full 40-hour CIT training. 
"They're gradually incorporating it," Ball said of the more rigorous mental health training.
Lawmakers could have demand APOSTC provide CIT training, Ball said, but explained that he thought it best to take a softer approach in hopes that the commission would agree on their own that it's needed. 
Attempts this week to reach APOSTC executive secretary Alan Benefield were unsuccessful. 
According to the National Conference of State Legislators, a Washington D.C.-based bi-partisan organization supports policy innovation, at least 27 states and the District of Columbia passed laws that require officers be trained on how best to respond to situations involving the mentally ill. 
There were at least 12 states in 2018 with legislative requirements and/or guidelines for establishing crisis intervention teams, according to the organization. 
"I knew that the way law enforcement traditionally interacts with mentally ill people isn't the best way. Isn't the most effective way. Isn't even the safest way, for everybody," Ball said. 
After learning that the CIT training was becoming more widely adopted across the country Ball said, "I grabbed it with both hands. I realized that this needs to be incorporated, not just for a few people. It needs to be incorporated for all law enforcement training." 
Ball said APOSTC training includes a week of first aid training, and while an officer might use that first aid training a handful of times over a career, that same officer will interact with those with mental illnesses almost daily. 
Some larger Alabama departments aren't waiting for APOSTC to mandate that training. Many officers from Birmingham, Huntsville, the Shelby County Sheriff's Office, Madison, Morgan and Limestone counties have received CIT training in recent years. 
But the training isn't just needed in those larger departments, Ball said, which often have ample officers and resources to respond to those crisis moments. Ball worries more about the many smaller departments across the state. 
"They're probably the ones who need it the most because they don't have backup easily available," Ball said. "The training is a necessity, and it needs to be a part of the process." 
More than training
James Tucker, director of the Alabama Disability Advocacy Program, a federally-funded protection and advocacy agency for those with disabilities, said by phone Tuesday that he share's McBrayer's desire to expand training for Alabama officers. 
Tucker worries, however, that even with that additional training the state isn't providing enough access to mental health care, and decades of budget cuts to the state Mental Health Department make providing that care more difficult. 
In 2008, the state Mental Health Department had a budget of around $140 million. The department's 2020 budget is around $120 million. 
"We're providing community mental health services on the cheap, and it's having an impact," Tucker said. 
In the absence of lawmakers spending money on community mental health resources, Tucker said the burden unfairly defaults to law enforcement. 
"That's a fundamentally important choice for our state to make," Tucker said. "Do we went to provide mental healthcare, or do we went persons with serious mental illness to end up with these negative interactions with law enforcement?" 
McBrayer said the responsibility of caring for those with mental illnesses shouldn't be put onto law enforcement officers. 
"They don't want to kill people. They just want to go home to their families," McBrayer said.
And while the small increase in mental health training for Alabama officers is "a small battle that we won," his son's death leaves a hole in their lives. 
"All of us all of us are grieving in our own way," McBrayer said of his family,  his wife, Marcia, and sons, Stephen, 27, and Jonathan, 25. 
"If he'd have been a criminal and he got shot," McBrayer said before a long pause. "It didn't have to happen this way. It's something you don't get over."
DA defends imprisonment of disabled vet for marijuana charges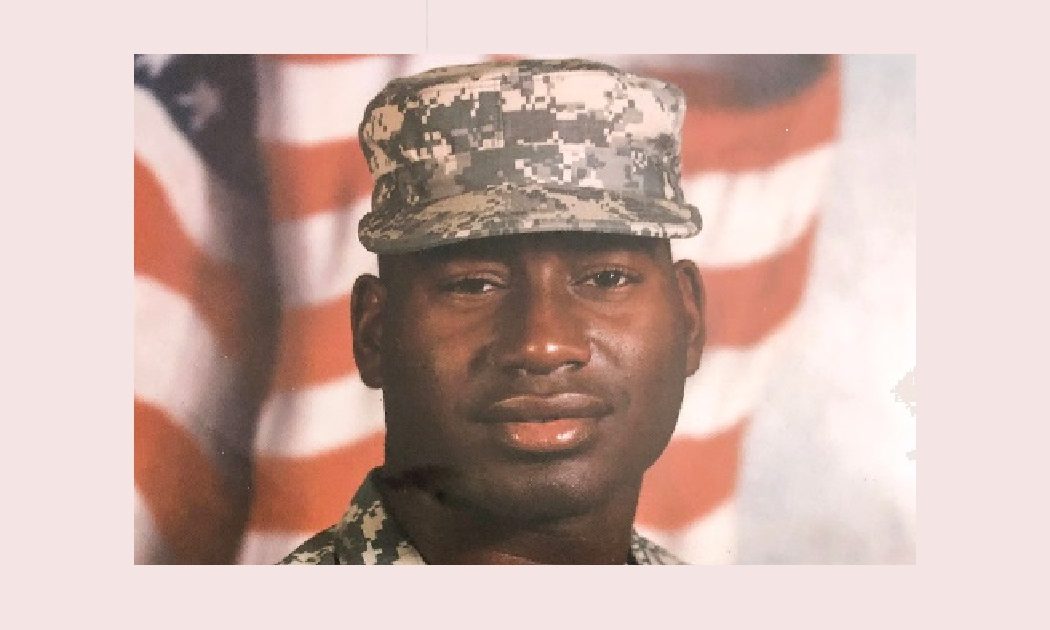 West Alabama District Attorney Andy Hamlin defended the court decision to revoke Sean Worsley's probation, sending the Black disabled veteran to state prison for 60 months on felony marijuana charges. Hamlin spoke to APR in a phone interview about the case.
Sean Worsley is a Black disabled veteran who was arrested on felony marijuana charges in Gordo in Pickens County in August 2016.
Advocates for marijuana legalization, sentencing reform and for veterans have denounced Worsley's treatment by the Alabama court system. On April 28 a circuit judge in Alabama revoked the Arizona man's Alabama probation, so he faces spending 60 months of his life as a guest of the Alabama Department of Corrections.
Hamlin is the district attorney for Alabama's Fourth Judicial Circuit, which includes Fayette, Lamar and Pickens counties.
"One thing that is being lost in this is that he was noncompliant," Hamlin said.
Hamlin said that Worsley was dismissed from the VA drug treatment program because he was noncompliant with the conditions of the program. That Worsley receive drug treatment for his marijuana addiction was a condition of his probation agreement.
"He would not conform. That is my understanding," Hamlin said.
Under Alabama law, possession of more than 2.2 pounds of marijuana is trafficking, a felony. Hamlin had considerably less than that. In non-trafficking cases there are several options that a person can be charged with. A key designation is whether the marijuana is "for personal use" or "for other than personal use." In Worsley's case, the arresting officer in Gordo made the determination that Worsley's marijuana was for "other than personal use."
Hamlin said that the arresting officer made the correct determination based on the evidence. In addition to the marijuana, Worsley had scales for measuring the marijuana and paper for rolling his own joints. The marijuana had also been removed from the prescription bottle it came in and been repackaged.
Hamlin said that the marijuana was for other than personal use was "a finding of fact. The charge was substantiated not only by the evidence; but it was spoken by the defendant in open court." Hamlin is referring to Worsley's admission of guilt when he pleaded guilty.
Worsley and his wife Eboni maintain that the marijuana was bought legally in Arizona, where Worsley had a valid medical marijuana card.
APR asked if Alabama should be locking people up for five years for something that is legal in 33 states.
"We don't make the law, we enforce it," Hamlin said of his job as district attorney. "If you want to change the law, then run for the Legislature."
APR asked why Worsley was charged with a Class C felony rather than another possible charge. Hamlin said that because it was a finding of fact that the marijuana was for other than personal use, it did not qualify to be treated as a Class D felony (which would have avoided imprisonment) or a Class A misdemeanor which could have brought a sentence of six months in the Pickens County jail. Hamlin maintained that under the sentencing guidelines, the Class C felony is the appropriate charge and is the charge it would have brought before the state passed sentencing reform in 2016.
State Sen. Cam Ward, R-Alabaster, chairs the Senate Judiciary Committee. Ward sponsored the sentencing reform legislation in 2016. He disagrees with the sentence and called it "egregious."
Ward said that wording giving law enforcement the power to determine whether the marijuana was "for personal use" or was for "other than personal use" was already in Alabama law. The sentencing reform did not add that — but did not change that.
Hamlin said that Worsley was indicted by a Pickens County Grand Jury. APR asked how many Black people were on the grand jury. Hamlin said that he could not remember and it would be a violation of the secrecy of the grand jury process to share that.
Leah Nelson with Alabama Appleseed wrote a lengthy recap of the Worsley case. In it, Eboni Worsley argues that she has had to assume the role of Sean Worsley's guardian following his being wounded in the Iraq War and his post-traumatic stress disorder.
APR asked Hamlin if he had a professional evaluate Worsley's competency to stand trial and to enter into that plea agreement.
"No, because it was never alleged that he was not competent to stand trial," Hamlin said. "He was very cognizant and coherent. If I thought he was entering a plea involuntarily I would not have gone through with it."
"An assessment has never been done," Hamlin said, because the defense never asked for it. It is up to the defense to request that.
APR asked if Worsley had competent legal counsel.
Hamlin said that Worsley was represented not only by a court appointed attorney, but his family hired an attorney out of Birmingham to represent him.
APR asked: this all began in 2016 when Chris McCool was the DA. He is now on the Criminal Court of Appeals. Did you inherit this case from the previous DA?
Hamlin said that he was the assistant DA under McCool and actually handled this case then. While DA, like judge, is an elected position in Alabama, Hamlin was appointed DA to fill the vacancy by Gov. Kay Ivey.
"He went to prison out of a probation revocation," Hamlin said. "If he had gotten into some kind of treatment we absolutely would not be here."
"This was the last resort with his probation revocation," Hamlin said. "Talk to his Arizona probation officer. The reason we are here is because of his actions."
"I am sympathetic with the situation," Hamlin insisted.
APR said that we talked with a PTSD counselor on Monday who said that many of his clients with PTSD use marijuana to self-medicate their symptoms.
"I have great respect for him and his service, but the rule of law has to be maintained," Hamlin told APR.
APR asked: some have suggested that Worsley received worse treatment from the court system than a white person would.
"That is an absolute pile of crap," Hamlin said. "That is ridiculous and insulting that they would even say that."
APR asked if Hamlin has sent anybody else to state prison on felony marijuana charges.
"Yes, I have," Hamlin said.
Hamlin shared the court order revoking Worsley's probation:
"The Defendant admitted violating the terms of his/her probation as alleged by the State. The Court further notes that this was the Defendant's 4th felony conviction. The Defendant was previously allowed to participate in a drug rehabilitation program but refused to comply with program requirements and had failed to report to probation for over two years. Upon consideration of the evidence presented by the State at the Defendant's probation revocation hearing, the Court finds the above-named Defendant to be in violation of the above listed probation condition(s) and the Court is reasonably satisfied from the evidence that a violation of the conditions or regulations of probation occurred as specified in the Order of Probation, of which the Defendant has received a written copy. Accordingly, the Defendant's probation is hereby REVOKED. The Defendant shall receive credit for all time served on this charge. DONE this 28th day of April, 2020."
Chey Garrigan is the chief executive director of the Alabama Cannabis Industry Association. Garrigan said that Worsley should not spend years of his life in Alabama's dangerous and overcrowded prison system.
"The events that led to the imprisonment of Sean Worley, is NOT the FOCUS!" Garrigan said. "The focus is Alabama needs a medical cannabis program to include: the immediate release of non-violent offenders with any type of marijuana charges."
"Sean Worsley matters," Garrigan said. "A medical cannabis program in Alabama will boost the economy and create high paying jobs. If Alabama had a medical cannabis program, he would most likely not be imprisoned today."
Garrigan is urging the court to commute the remainder of Worsley's sentence and release him on time served.
Ward estimates that out of the 23,000 inmates in the Alabama Department of Corrections, 60 or 70 are there for marijuana charges only. Most of those are for trafficking.
Michael Fritz is the general counsel for the ALCIA.
"The ALCIA is fighting to allow those already suffering to have access to proper medication without the fear of becoming a felon," Fritz said. "Sean Worsley is a prime example of why we are fighting. Medical Marijuana can help our veterans that suffer from PTSD, anxiety as well as pain from physically disabilities."
Hamlin said that Worsley now has six felony convictions in multiple states.