Judge dismisses suit filed by family of mentally ill man shot and killed by police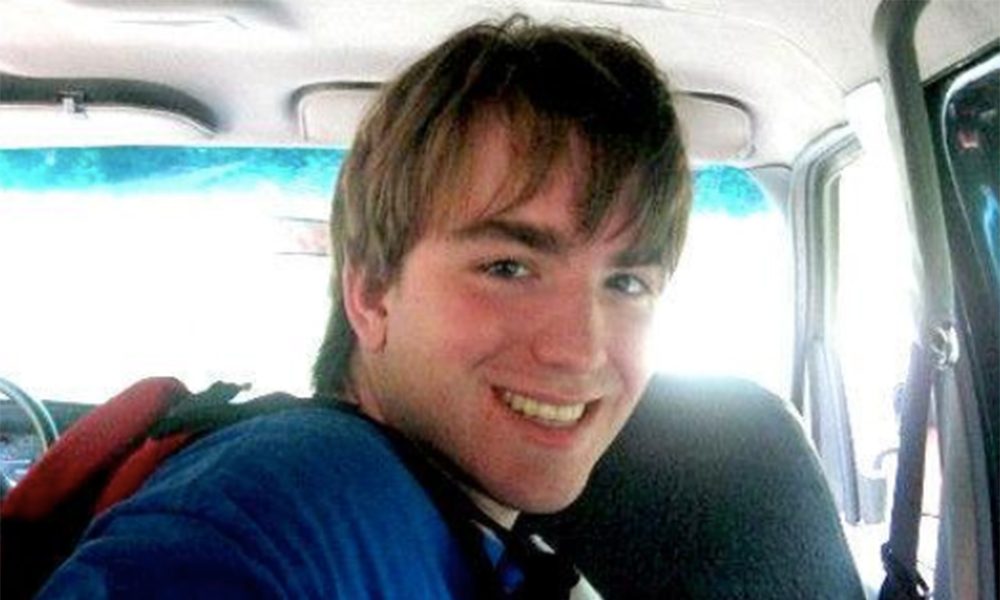 Brad McBrayer has spent the last five years thinking about the moments before a police officer shot and killed his son. 
Body camera footage, taken on Nov. 11, 2014, does not show all of those moments. The officers turned on their cameras only after things had escalated. 
In the footage, 24-year-old David Daniel McBrayer seemed confused. Agitated. He stood outside of his Jacksonville apartment and wouldn't drop a box cutter he held in one hand as the officers demanded him to, one officer standing between the man and his apartment. 
McBrayer yelled "I feel threatened" and asked to be allowed to go to his room before continuing to walk toward his apartment, when one of the officers shot McBrayer five times in the chest. 
Both McBrayer and police believe the 24-year-old was suffering from an undiagnosed mental illness, according to interviews and court records. 
U.S. District Judge Annemarie Axon in April dismissed what was left of the McBrayer family's civil suit, which alleged that the city of Jacksonville should have made certain that officers were trained to handle those with mental illness. 
The suit also alleged that Jacksonville's then-police chief should have known the training was needed and the Alabama Peace Officers Standards and Training Commission, which oversees law enforcement training curriculum in the state, should have mandated that training. McBrayer's attorney also argued that his son wasn't afforded protection under the Americans with Disabilities Act for his mental illness. 
All three — the city, the former police chief and APOSTC — were named as defendants, as was the officer who shot McBrayer. A judge in April 2017 dismissed the former police chief and APOSTC from the lawsuit, agreeing with the training commission's attorney's argument that APOSTC doesn't set the training policy for the Jacksonville Police Department. 
First signs
McBrayer's son was attending Gadsden State Community College and planned to transfer to Jacksonville State University in the fall of 2014 to study computer science. He was bright. Loved to read novels and history, his father said.
Other than attention deficit disorder, McBrayer said his son had no other mental health diagnosis and seemed fine on a visit to the family's Georgia home three weeks before the shooting.  
The first sign to police and family that something wasn't right with the young man was his arrest by Jacksonville police early on the morning of Saturday, Nov. 8, three days before his death. Police were called to a Dollar General store near his apartment by an employee who said it appeared that McBrayer was about to break the store's window with a hammer, according to a police report and court records. 
Within hours of his arrest a jailer noticed that McBrayer was acting strange and might have "a mental illness," according to court records. A call was made to the county mental health officer, who recommended that a call be made to the man's family. On Monday a call was placed to McBrayer at his Atlanta home. He picked up his son from the jail that evening. 
What happened next isn't easy for McBrayer to discuss. 
"My guilt I'll have to bear with me for the rest of my life," McBrayer said of those moments when he still had his son with him. "He wasn't making sense. I was floored, but my natural instinct was to back away."
McBrayer planned to get his son to Georgia, where state law would allow for him to be hospitalized more quickly. In Alabama, in order to be involuntarily committed for a 72-hour period for evaluation, a person must have committed an overt act, such as threatening their own life or the life of someone else, and be unable to make a rational decision about their own treatment before a judge would order that person admitted for care. 
"He was saying, 'I feel threatened by you,' so my instinct was to back off," McBrayer said. "It's a natural de-escalation."
McBrayer decided that instead of driving to Georgia that night, he and his son would stay in his Jacksonville apartment, but before he could enter, his son locked him out. McBrayer spent hours trying to get in, stayed at a nearby hotel that night and tried again Tuesday morning. McBrayer's son told him through the locked door to "go away." 
That same night officers would be called to McBrayer's apartment by a woman who told police the young man had shot someone's car window with a BB gun. The responding officers knew that McBrayer was having some sort of mental health crisis, according to court records. 
The three officers tried unsuccessfully to get McBrayer to open the door of his apartment, and just as they were preparing to leave McBrayer came outside and started rummaging through the trunk of his car, according to court records. The officers approached, and two turned on their body cameras. 
After his son's death, McBrayer starting looking closely at police interactions with the mentally ill. He found that Alabama lagged behind most other states in training officers to handle those suspected of having a mental illness. 
McBrayer talked with mental health professionals and discovered Crisis Intervention Team training, a widely accepted, 40-hour training program for law enforcement that promotes keeping the mentally ill out of jails and teaches officers to detect when a person may be in a mental illness crisis, to de-escalate situations and keep themselves and the public safer.  
McBrayer said when determining whether an officer's use of deadly force was justified, the Alabama Bureau of Investigations focuses on the moments just before the shooting. Doing so, McBrayer said, means ignoring all of those moments before an incident when an officer may have been able to de-escalate the situation, especially when dealing with someone who is sick and unable to think clearly. Someone like his son. 
Rep. Mike Ball, R-Madison, said by phone Wednesday that it's in those moments before an officer might decide to use force that can save the life of both the officer and the mentally ill. 
A former state trooper, Ball was also an investigator and hostage negotiator with the Alabama Bureau of Investigations. He retired in 2003. 
Ball often investigated the use of deadly force as an ABI investigator, and that work informed him as he drafted a resolution in 2017 that encouraged APOSTC to include CIT training in the curriculum. 
"So many times that I investigated the use of force, and maybe the use of force was justified at the point that the force was used," Ball said. "However, there were points ahead of time where it could have been de-escalated, and it never would have been necessary to get to that point." 
It's not always easy to determine whether someone might be suffering from a mental illness, Ball said, and dealing with people who aren't thinking clearly can be life threatening for the officers, but what "police have to be able to do is immediately access what situation they're in and find the best way to de-escalate it." 
The use of force is an option for police, Ball said, "but it's not always the best thing to do. It's not even the safest thing to do, always."
Sometimes all it takes is to pause and to make a connection, he said. 
"Empathy is often something that can diffuse this," Ball said. "A human connection. Most of us are hardwired to make those human connections."
McBrayer believes that had Jacksonville officers been trained better to handle his son he might have lived, and he sees the same tragedy playing out year after year all over the country. 
"It's a common thing," McBrayer said. "People who are sick get shot all the time."
Since McBrayer's death police in Alabama have killed 18 people who were either diagnosed with, or were thought to have had, a mental illness, according to a running database by The Washington Post, which gathers information from news accounts, law enforcement websites, social media and other independent databases. 
In 2015, those with mental illnesses made up 47 percent of the people shot and killed by police in Alabama, according to The Washington Post. Nationally, those with mental illness made up 25 percent of those killed by police that year. 
"That just really got to me," McBrayer said of Alabama's 2015 police-involved shooting statistics. 
Ball's 2017 resolution passed, and in November 2017 APOSTC announced that the commission had  doubled the amount of training officers receive, from four hours to eight, but it's only marginal victory, according to McBrayer, who would like to see the commission adopt the full 40-hour CIT training. 
"They're gradually incorporating it," Ball said of the more rigorous mental health training.
Lawmakers could have demand APOSTC provide CIT training, Ball said, but explained that he thought it best to take a softer approach in hopes that the commission would agree on their own that it's needed. 
Attempts this week to reach APOSTC executive secretary Alan Benefield were unsuccessful. 
According to the National Conference of State Legislators, a Washington D.C.-based bi-partisan organization supports policy innovation, at least 27 states and the District of Columbia passed laws that require officers be trained on how best to respond to situations involving the mentally ill. 
There were at least 12 states in 2018 with legislative requirements and/or guidelines for establishing crisis intervention teams, according to the organization. 
"I knew that the way law enforcement traditionally interacts with mentally ill people isn't the best way. Isn't the most effective way. Isn't even the safest way, for everybody," Ball said. 
After learning that the CIT training was becoming more widely adopted across the country Ball said, "I grabbed it with both hands. I realized that this needs to be incorporated, not just for a few people. It needs to be incorporated for all law enforcement training." 
Ball said APOSTC training includes a week of first aid training, and while an officer might use that first aid training a handful of times over a career, that same officer will interact with those with mental illnesses almost daily. 
Some larger Alabama departments aren't waiting for APOSTC to mandate that training. Many officers from Birmingham, Huntsville, the Shelby County Sheriff's Office, Madison, Morgan and Limestone counties have received CIT training in recent years. 
But the training isn't just needed in those larger departments, Ball said, which often have ample officers and resources to respond to those crisis moments. Ball worries more about the many smaller departments across the state. 
"They're probably the ones who need it the most because they don't have backup easily available," Ball said. "The training is a necessity, and it needs to be a part of the process." 
More than training
James Tucker, director of the Alabama Disability Advocacy Program, a federally-funded protection and advocacy agency for those with disabilities, said by phone Tuesday that he share's McBrayer's desire to expand training for Alabama officers. 
Tucker worries, however, that even with that additional training the state isn't providing enough access to mental health care, and decades of budget cuts to the state Mental Health Department make providing that care more difficult. 
In 2008, the state Mental Health Department had a budget of around $140 million. The department's 2020 budget is around $120 million. 
"We're providing community mental health services on the cheap, and it's having an impact," Tucker said. 
In the absence of lawmakers spending money on community mental health resources, Tucker said the burden unfairly defaults to law enforcement. 
"That's a fundamentally important choice for our state to make," Tucker said. "Do we went to provide mental healthcare, or do we went persons with serious mental illness to end up with these negative interactions with law enforcement?" 
McBrayer said the responsibility of caring for those with mental illnesses shouldn't be put onto law enforcement officers. 
"They don't want to kill people. They just want to go home to their families," McBrayer said.
And while the small increase in mental health training for Alabama officers is "a small battle that we won," his son's death leaves a hole in their lives. 
"All of us all of us are grieving in our own way," McBrayer said of his family,  his wife, Marcia, and sons, Stephen, 27, and Jonathan, 25. 
"If he'd have been a criminal and he got shot," McBrayer said before a long pause. "It didn't have to happen this way. It's something you don't get over."
Prosecution accepts misdemeanor plea in high-profile environmental administrator's case 
The plea deal came shortly before Jefferson County Circuit Court Judge Stephen C. Wallace was to hear arguments on selective and vindictive prosecution.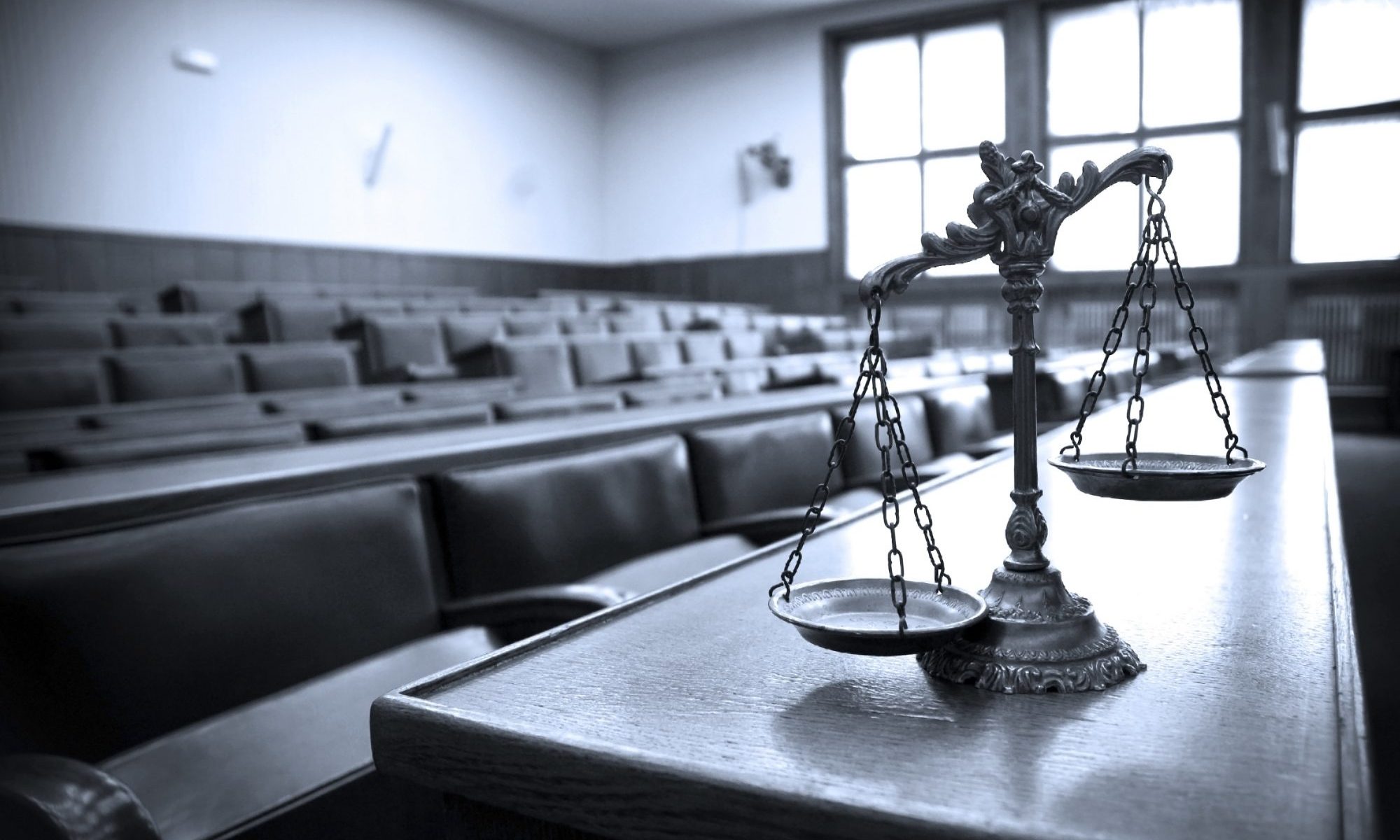 Almost two years ago, Trump administration EPA Region 4 Administrator Onis "Trey" Glenn III was charged with more than a dozen state felony ethics violations. On Monday, he pleaded guilty to three misdemeanor charges after reaching a plea agreement with the prosecution.
The plea deal came shortly before Jefferson County Circuit Court Judge Stephen C. Wallace was to hear arguments on selective and vindictive prosecution.
According to a statement from the Ethics Commission at the time, Glenn, along with former Alabama Environmental Management Commissioner Scott Phillips, was charged after a Jefferson County grand jury returned indictments against the two on Nov. 9, 2018, according to a statement from the Ethics Commission.
Rather than moving forward with the case, prosecutors dropped the felony charges against Glenn. They opted to reach an agreement to accept a plea on three counts of "unintentional" violations of the ethics code. Glenn received a two-year suspended sentence for his actions.
"In the interest of efficiency, we were pleased to take advantage of the opportunity to resolve this matter," Glenn's attorney Matt Hart told APR when reached for comment. "My client pleaded to unintentional, misdemeanor violations of the ethics law, and the matter is concluded."
Questions surround the prosecution's decision to settle the case for a confession to minor offensives in such a high profile case. Still, from the beginning, the case was marred by allegations that the Alabama Ethics Commission's lawyers had mishandled the investigation and indictments.
Indictments against Glenn and Phillips were reported by AL.com even before the pair was arrested or served with the indictments. In AL.com's report, Ethics Commission Executive Director Tom Albritton said that then-Jefferson County District Attorney Mike Anderton had requested the Ethics Commission help indict the two men.
As first reported by APR, shortly after Glenn and Phillips' indictments, Albritton and his team's actions raised serious questions about the process that led to charges against the two men. APR reported that Albritton and Ethics Commission lawyer Cynthia Propst Raulston approached Anderton, and he did not request help with the case from the commission, as was reported in AL.com.
Later, APR confirmed that the Ethics Commission approached Anderton, contradicting Albritton's public statement. In a sworn statement given on Feb. 9, 2019, Anderton said it was Ethics Commission lawyers who approached him, as first reported by APR in November of last year.
According to Anderton, in the fall of 2018, Propst Raulston approached him because "she had a case she wanted to present to the Jefferson County Grand Jury."
He further states, "I told Ms. Raulston that I would facilitate her appearance before the grand jury but that my office did not have the resources to support her case. I also told her that she would have to prosecute the case herself."
These and other aberrations came into sharper focus when Hart — the state's most famous prosecutor of his generation turned defense attorney — began diving into the particulars of the prosecution's case.
Glenn's defense argued from the start that procedural process was circumvented when Albritton and Propst Raulston took the complaint directly to a grand jury rather than the Ethics Commission as prescribed by the Legislature.
An ethics commissioner told APR privately that the commission was never informed about a complaint against the two men, nor was the investigation.
According to internal sources, actions taken by Albritton and Propst Raulston created turmoil at the commission and raised a question about who would prosecute the case on the state's behalf.
During the process, Albritton, Propst Raulston, and other attorneys for the commission asked the attorney general's office to take over the case; however, according to sources within the office, the AG turned them down after a review found "statutory problems" with how the case against Glenn and Phillips was handled.
In a motion to dismiss, the defense said, "In sum, the Ethics Commission Staff trampled Mr. Glenn's rights in obtaining the indictment without giving him his required notice and an opportunity to be heard as required by the Alabama Ethics Act, and then after indictment denied him notice as guaranteed by the Grand Jury Secrecy Act and failed to protect his presumption of innocence as required by the Rules of Professional Conduct."
While not explicitly noted in the motion to dismiss, the relationship between environmental group GASP and the prosecution was a subject that would have been heard in the hearing on selective and vindictive prosecution.
Immediately following Glenn and Phillips' indictment, GASP posted a celebratory tweet, even taking credit for the indictment.
Just so y'all know, Gasp made this possible. We were the ones whose presentation was shared by Glenn and Phillips. We paid for the exhibits in PACER so we could piece this story together. We did the leg work and the organizing. We need your support to keep doing it! https://t.co/5ubmIMciEQ

— GASP (@gaspgroup) November 13, 2018
Former GASP director Stacie Propst is the sister of Ethics Commission lawyer Propst Raulston who presented the case to the Jefferson County grand jury.
While many in the environmental community celebrated Glenn's indictment, the defense argued the prosecution took an illegal short cut to indict him, which denied Glenn due process and amounted to selective and vindictive prosecution.
Monday's plea agreement ended the two-year drama without further exposure as to what happened behind the scene. Phillips's case is still pending.