Supreme Court won't review blocked 2016 Alabama abortion law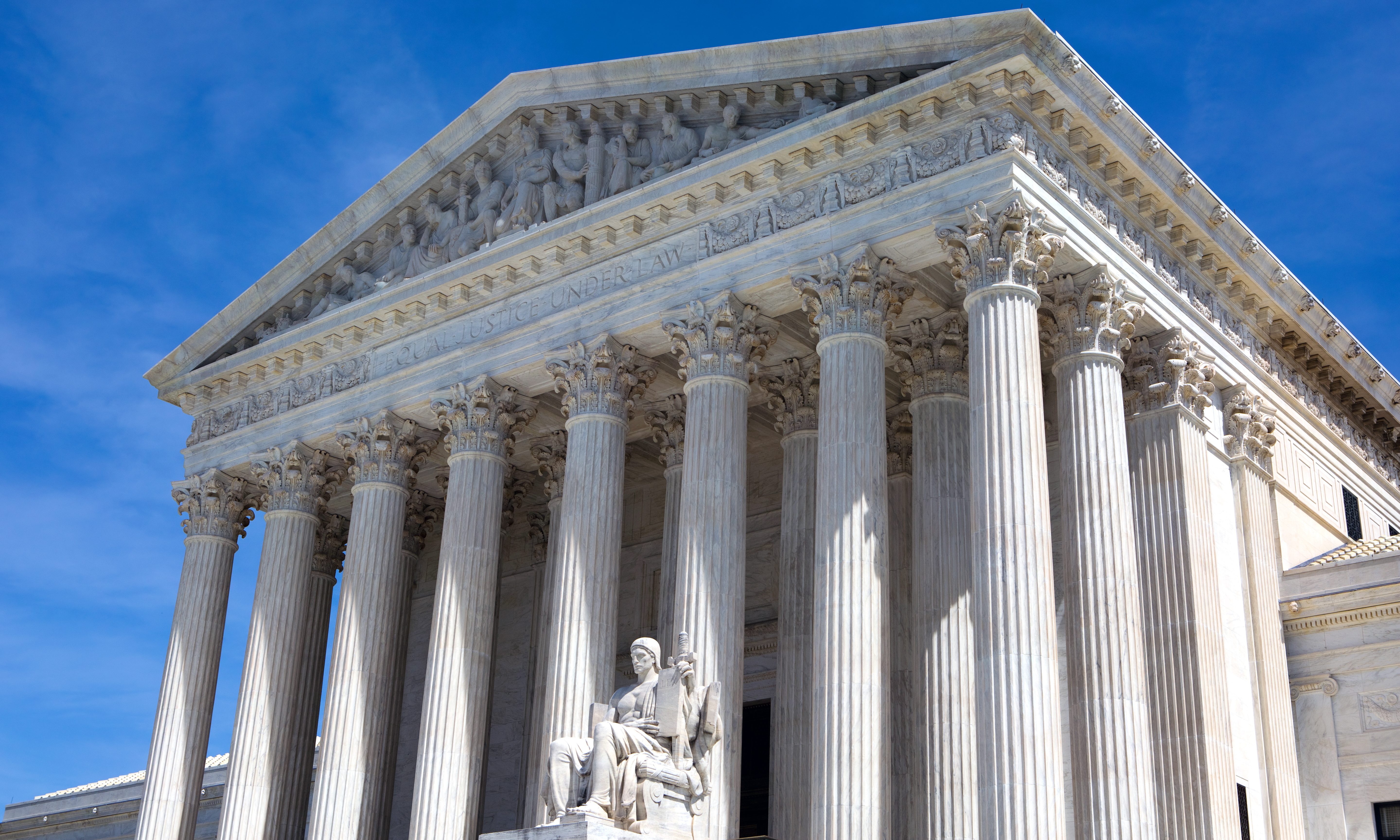 The U.S. Supreme Court has declined to review a lower court ruling that blocked an Alabama law restricting the procedure most commonly used during second-trimester abortions.
The Alabama Unborn Child Protection from Dismemberment Act that was passed in 2016 made it a crime for physicians to perform dilation and evacuation abortions, the procedure used for almost all abortions that occur after 15 weeks of pregnancy.
In August of 2018, the 11th Circuit Court of Appeals unanimously overturned the Alabama law, which was challenged by the American Civil Liberties Union and the ACLU of Alabama on behalf of West Alabama Women's Center and Alabama Women's Center.
Similar laws in Kansas, Oklahoma, Louisiana, Texas and Arkansas have been blocked by the lower courts, but this law was the first to go before the Supreme Court, according to a press release from the ACLU.
Following the 11th Circuit's ruling, Alabama Attorney General Steve Marshall continued to defend the legislation despite objection from medical professionals such as the American College of Obstetricians and Gynecologists. In February of this year, backed by 20 other states, the state of Louisiana filed an amicus curiae brief urging the Supreme Court to review the case.
Randall Marshall, executive director of the ACLU of Alabama, said that he wasn't surprised at the court's refusal to hear the case. Doing so was confirming the precedent dating back to the Supreme Court's 1973 landmark Roe v. Wade decision, he said.
"A woman's health, not Alabama politicians, should drive personal medical decisions," the ACLU executive director said.
Planned Parenthood Southeast said the 2016 Alabama law "was passed in 2016 as part of a national strategy to push abortion care out of reach." PPSE called Friday's decision a victory for abortion access but warned of other abortion-restricting legislation. 
"Today we celebrate, and tomorrow we continue our work to make sure that abortion remains safe, legal, and available in Alabama and across the U.S." said Staci Fox, president and CEO of PPSE.
Dilation and evacuation (D&E) is the procedure used for nearly all abortions that occur after 15 weeks in Alabama, which make up only 7 percent of the abortions in the state. The brief filed by Louisiana called the procedure "…an exceptionally grisly one, at least as and potentially even more so than the 'partial birth' procedure…"
Conservative Justice Clarence Thomas agreed with the court's decision to not hear the case right now but made it clear in the future that he may vote in favor of laws like Alabama's.
"The notion that anything in the Constitution prevents States from passing laws prohibiting the dismembering of a living child is implausible," Thomas wrote in his opinion.
The Associated Press wrote that Attorney General Steve Marshall was disappointed in the Supreme Court's decision to not hear the case. 
"I am disappointed that the United States Supreme Court has decided not to hear Alabama's appeal of a lower-court decision that invalidated our state law, enacted in 2016, prohibiting dismemberment abortion — a method of killing an unborn child that cannot be described in even the most clinical of terms to hide its monstrosity and gruesomeness," the attorney general said.
The attorney general said the 2016 would not have directly challenged Roe v. Wade, and said Alabama's near-total abortion ban, passed in May, could be a true test of the abortion precedent.
"I believe that the day of reckoning for Row is coming," the attorney general said.
HB314, the near-total ban passed in May, is facing challenges in federal court, too, but is not set to go into effect until November. It is expected that the near-total ban will be blocked by lower courts before it takes effect.
The state of Alabama is now required to pay for the ACLU attorneys' costly fees and litigation expenses. According to a press release from the ACLU of Alabama, the state paid the ACLU and Planned Parenthood a combined $1.7 million after losing a case involving a law requiring abortion providers to have hospital admitting privileges. The ACLU expects for the amount incurred in this case to exceed that amount.
Sean Worsley, Black disabled veteran arrested for medical marijuana, gets parole
The Alabama Board of Pardons and Paroles granted Worsley parole on Wednesday.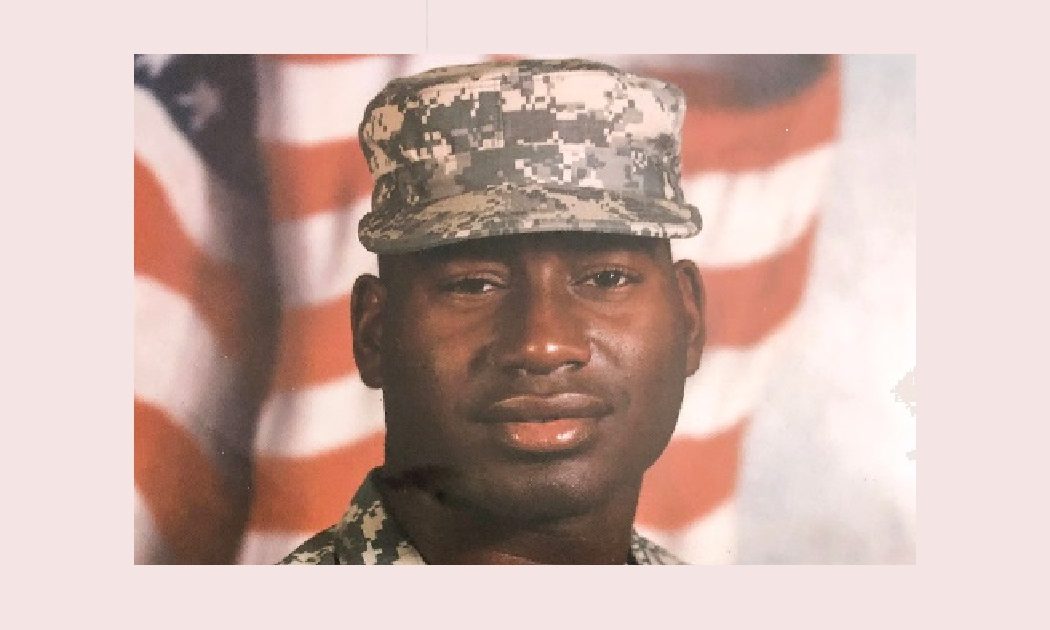 Sean Worsley, the disabled Black veteran who spent eight months incarcerated for possession of legally prescribed medical marijuana, has been released on parole.
The Alabama Board of Pardons and Paroles granted parole on Wednesday for Worsley. Worsley served in the Iraq War where he received a Purple Heart. Unfortunately, he also returned from the war with injuries and chronic PTSD, which he treated with legally prescribed marijuana in his home state of Arizona.
In 2016, Worsley and his wife were driving through Alabama on their way to visit relatives in North Carolina, when they stopped for gas in Gordo. The Worsleys were apparently playing their music too loud so were approached by a Gordo police officer for violating the Gordo noise ordinance.
The Worsleys granted the officer's request to search the vehicle. He found the marijuana, which Worsley claimed was legally prescribed.
Medical marijuana is legal in most of the country, but not in the state of Alabama. While Worsley did not have enough marijuana in his possession for a trafficking charge, the arresting officer charged him with possession of marijuana for other than personal use, a felony in Alabama. The assistant district attorney prosecuting the case agreed.
Worsley agreed to a five-year probation, including drug treatment, as part of a plea deal to avoid prison in 2017. Worsley claims that the VA would not let him get their drug treatment because he does not have a problem.
The district attorney's office in Alabama told APR that Worsley was kicked out of the VA for failure to comply with the program. Alabama ordered Worsley to appear in court in Pickens County. Worsley claims that he did not know about this court date. The court charged him with failure to appear, revoked his probation, and declared him a fugitive from justice.
Worsley was arrested in Arizona for possession of marijuana with an expired medical marijuana card.
Alabama asked that Worsley be extradited back to Pickens County where he was jailed. The trial judge ordered the disabled veteran to serve the full five years in prison. Due to the incredible overcrowding of the Alabama Department of Corrections and the coronavirus crisis, ADOC could not find the space for him, so left him in the Pickens County Jail for five months.
Worsley spent the last three months with ADOC in the aging Draper Correctional Facility. Worsley was denied Community Corrections because he has a nonviolent felony record in 2011 in addition to his Alabama offense.
Civil libertarians, marijuana advocates, veterans advocates and justice reform advocates were horrified by Worsley's treatment by the Alabama court system after Alabama Appleseed's Research Director Leah Nelson first publicized the case.
Worsley's bid for parole was supported by a coalition of advocates and service providers, including John Carroll, a retired federal magistrate judge and Vietnam War veteran who now teaches at the Cumberland School of Law; Beau Armistead, a Birmingham-based counselor who specializes in treating veterans like Worsley who live with PTSD and has offered to treat Worsley pro bono on his release; BLOX LLC, an architecture and manufacturing firm that has offered Worsley a job; the Dannon Project, a re-entry provider that will help guide Worsley's transition out of prison; and dozens of veterans who signed a letter to the Parole Board supporting Worsley's release.
Online supporters raised over $100,000 to cover legal costs and other financial consequences of his conviction, including his wife Eboni Worsley's move to Birmingham.
"Sean Worsley, was shown compassion by the Alabama Board of Pardons and Paroles," said Chey Lindsey Garrigan, executive director of the Alabama Cannabis Industry Association. "This is a commendable act that should be acknowledged."
Garrigan's group is lobbying the Alabama legislature to legalize medical marijuana in the state and to guarantee safe passage for travelers from other states, where marijuana is legal so that other visitors are not at risk of being jailed while passing through Alabama.
"My faith in THE MOST HIGH has been further solidified in the demonstration of the law functioning in Alabama to help and not harm individuals via the parole board," Eboni Worsley said in a statement. "We're grateful to be able to pick up the pieces and begin rebuilding our lives once Sean is released. I am very grateful to the Parole Board of Alabama for showing the public the heart of the warm welcoming spirit of the people I've met since transitioning to Alabama."
Worsley's situation attracted national attention in July following a blog post by the Alabama Appleseed Center for Law and Justice. APR picked up the story as well as The Washington Post and Fox News.
"After three months covering Sean's case and learning about his life and his service to this country I am thrilled he will no longer be held in prison for the mistake of stopping for gas in Alabama with his legally prescribed medicine," Nelson said. "At the same time, I can't say justice has been served, because Sean should never have been arrested or jailed at all."
"A extraordinary group of advocates finally achieved a good outcome for Sean, but until Alabama fixes its overly punitive marijuana laws, struggling people will continue to be harmed and precious state resources will be wasted on enforcement of laws that have no connection to public safety," said Appleseed executive director Carla Crowder.
"The case of Sean Worsley deals with a convergence of several issues," said State Rep. Neil Rafferty, D-Birmingham. "It deals with Alabama's harmful marijuana laws, particularly concerning medical marijuana. It deals with our country's misunderstanding and treatment of veterans returning home and transitioning to civilian life. And it deals with excessive policing – that put suspicion on a man doing nothing more than listening to the radio and playing air guitar to his wife."
Rafferty is a post-9/11 veteran who advocated for Sean's release.
"While the news of Sean's parole is welcomed and to be celebrated, it only serves to highlight the legislative chamber's duty to make right these wrongs and allow our criminal justice system to focus on crimes that actually endanger community safety," Rafferty added.