AG Marshall is disappointed Supreme Court won't hear Alabama ban on abortion procedure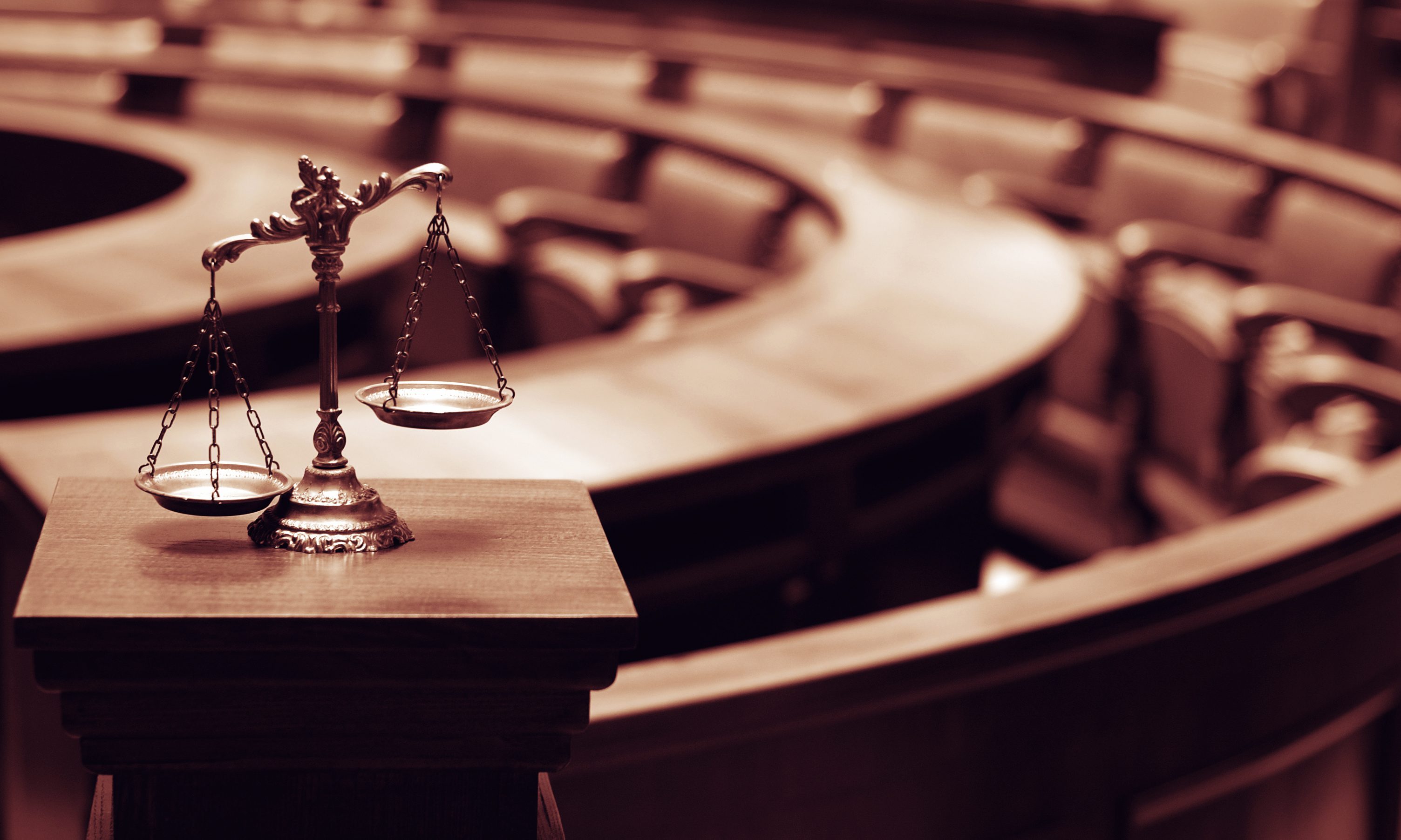 The U.S. Supreme Court declined to hear Alabama's appeal of a lower court decision overturning Alabama's outlawing of abortions on Friday. Alabama Attorney General Steve Marshall released a statement to social media expressing his disappointment with the decision but said he's optimistic that a "day of reckoning" is coming for the 1973 Roe v. Wade decision.
"I am disappointed the United State Supreme Court has decided not to hear Alabama's appeal of a lower court decision that invalidated our state law, enacted in 2016, prohibiting dismemberment abortions, a method of killing an unborn child that can not be described even in clinical terms to hide its monstrosity and gruesomeness." Marshall said. "This case would not have, however, accomplished by itself what needs doing and that is overturning Roe and its unconstitutional progeny. Writing about our case, Justice Clarence Thomas stated: 'The notion that anything in the Constitution prevents states from passing laws preventing the dismemberment of a human child is implausible … This case serves as a stark reminder that our abortion jurisprudence has spiraled out of control.'"
Supreme Court won't review blocked 2016 Alabama abortion law
The Unborn Child Protection from Dismemberment Act in 2016 easily passed the Alabama Legislature, but two abortion clinics and the ACLU sued to stop it from going into effect. Judge Myron Thompson declared the law unconstitutional.
Dilation and evacuation (D&E) is the procedure used for nearly all abortions that occur after 15 weeks in Alabama, which make up only 7 percent of the abortions in the state.
The 11th Circuit Court of Appeals ruled against the law in 2018. On Friday, the Supreme Court refused to hear an appeal of that decision.
The Executive Director at the ACLU of Alabama Randall Marshall said he was not surprised by the decision.
"We are not surprised by the Supreme Court's decision to deny review in this case," Marshall said in a statement. "In doing so, they are upholding the Supreme Court's own precedents dating back to 1973 in protecting a woman's right to access the healthcare she needs. A woman's health, not Alabama politicians, should drive personal medical decisions."
The Susan B. Anthony List criticized the court's decision.
"Unborn children and mothers will continue to be victimized by the abortion industry while the court does nothing," the pro-life group responded in a statement. "Justice Thomas is absolutely right when he says: 'This case serves as a stark reminder that our abortion jurisprudence has spiraled out of control … We cannot continue blinking the reality of what this court has wrought.'"
Staci Fox is the president and chief executive officer of Planned Parenthood Southeast.
"This is a major victory for Alabamians and people everywhere," Fox said. "The courts have for now protected our constitutional right to access abortion. But the fight is far from over. We are laser focused on Alabama's latest attack on reproductive health and rights — HB 314, the outright abortion ban with no exceptions for rape or incest. Today, we celebrate, and tomorrow, we continue our work to make sure that abortion remains safe, legal and available in Alabama and across the U.S."
The loss is costly for the state because it means that the state will have to compensate the ACLU and the abortionists for their legal fees.
"We have warned the state of Alabama that these lawsuits are likely to lose in court, but despite these warnings, the state has tried to insert government into overruling expert medical decisions," Marshall added. "Now the state will have to pay millions of taxpayer dollars, at a time when the state is struggling to pay for education, rural healthcare, roads, prisons and more."
In 2019, the Legislature passed HB314, banning almost all abortions in Alabama, in hopes that the Supreme Court will reconsider Roe v. Wade itself.
"While we are pleased to see the end of this particular case, we know that it is nowhere near the end of efforts to undermine access to abortion," said ACLU attorney Andrew Beck in a statement. "Politicians are lining up to do just what Alabama did — ask the courts to review laws that push abortion out of reach and harm women's health, with the hope of the getting the Supreme Court to undermine, or even overturn, a woman's right to abortion."
Print this piece
DOJ's dropping of charges against Flynn may raise question in Siegelman case
Defenders of former Gov. Don Siegelman suggested that U.S. Attorney General William Barr's dropping of federal charges against General Michael Flynn raises questions of the prosecution of Siegelman.
Flynn, a retired Lt. General, was President Donald Trump's first national security adviser. He was investigated under the Logan Act as part of the wider Russian collusion investigation into the 2016 election, when Trump defeated former Secretary of State Hillary Clinton.
A preeminent scholar in prosecutorial misconduct, Professor Bennett Gershman, has now proclaimed the prosecutors of former governor Siegelman are the ones who should have been charged with a federal crime.
"Yes, the prosecutors should be in jail," Gershman said. "Of the thousands of prosecutorial misconduct cases I've written about, the government's bad faith described in Stealing our Democracy stands out and may be without parallel."
"Stealing our Democracy" is Siegelman's new book. The new book raised more questions of prosecutorial misconduct.
David C. Iglesias is a former Republican U.S. Attorney for New Mexico. He is now an associate professor of Politics and Law at Wheaton College in Illinois.
"If you doubt that politics are the mortal enemy of justice, read Stealing Our Democracy," Iglesias said. "This is a sobering reminder of the vast powers the federal government has wrongfully used as a sledgehammer to achieve a conviction at any cost. Terrible things happen when you mix politics with prosecutions."
The White House maintains that the prosecution of Flynn was a political exercise. White House Press Secretary Kayleigh McEnany blasted the effort to prosecute Flynn.
"The FBI exists to investigate crimes. But in the case of Lieutenant General Michael Flynn, it appears that they might have existed to manufacture one," McEnany said at the White House press briefing. "As the motion filed by the Department of Justice yesterday explained, the FBI set out to interview General Michael Flynn, when they had no predigate [sic] — predicate for any investigation of any crime."
"Over the past week, we learned, from a handwritten note, the true intent behind the FBI's investigation of Lieutenant General Michael Flynn," McEnany explained. "The very day that then-FBI Director Jim Comey sent agents to the White House to interview Flynn, the FBI discussed what their intent was beforehand. This is what they said: "What is our goal? Truth, admission? Or to get him to lie so we can prosecute him or get him fired?" These notes, in addition to other evidence, raise serious questions about the handling of the — of the FBI's handling of Michael Flynn's case."
Siegelman's supporters maintain that is what happened to the former Governor.
Law Professor John Farmer is the former Dean of Rutgers Law School and seems to agree with Professor Gerhman.
"Don Siegelman's story is nothing less than an American tragedy," Farmer wrote. "Understanding the abuses he experienced may well be the first step to ending them and to healing our broken politics."
Siegelman is the only Democrat to be elected as the Governor of Alabama since 1982's election of George C. Wallace (D). Siegelman served as Governor from 1999 to 2003. He was narrowly defeated by then-Congressman Bob Riley, R-Ashland, in the 2002 election after just one term as Governor. Siegelman was mulling a run for the Democratic nomination for president of the United States in 2004.
Siegelman claims that he was then targeted by President George W. Bush's Department of Justice and claims that he was prosecuted on the orders of GOP strategist and top Bush White House political strategist Karl Rove.
Flynn's guilty plea was overturned and the case against him lifted with the aid of AG William Barr and the Trump Department of Justice after being investigated and prosecuted by Barack H. Obama's holdovers at the DOJ, whom some Republicans accuse of attempting a legal coup against the incoming Trump officials. Siegelman on the other hand was prosecuted during the 2006 election when he was running to regain the Governor's mansion. Siegelman, then under a legal cloud, lost the Democratic primary to then Lt. Governor Lucy Baxley (D). Baxley was then trounced by Gov. Riley. Siegelman was convicted by a jury of his peers and his convictions were upheld by the federal court system, spending years in prison until 2017.
Siegelman claims that his new book raises more questions of prosecutorial misconduct in his case.
Print this piece