Opinion | Lawmakers failed children in their darkest hours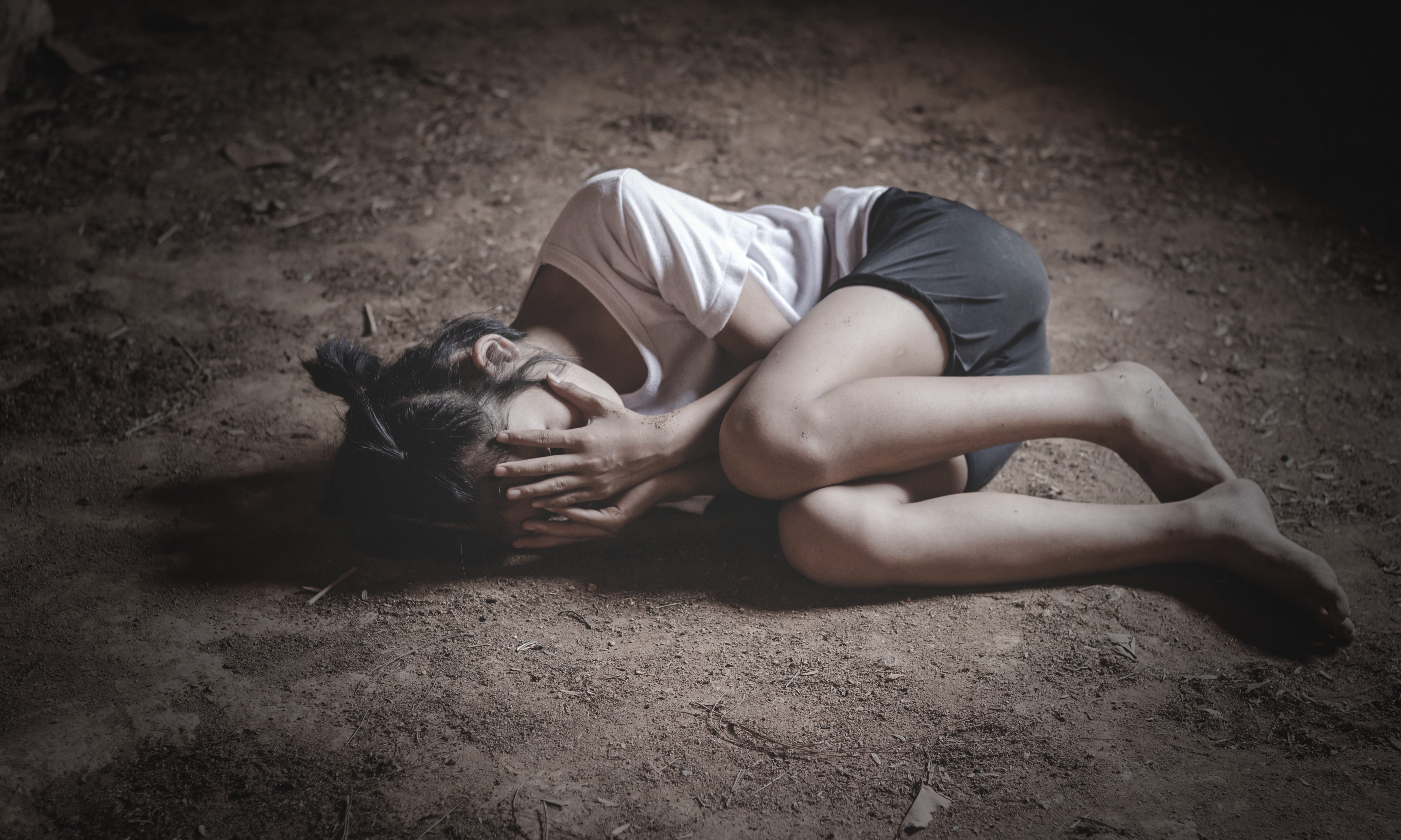 During the last legislative session, lawmakers could have shown the young girls and youths of our state that they cared about them in their darkest hours, but they didn't.
Two bills that could have sent that message to our young people failed to pass because lawmakers said they ran out of time.
The truth is evident they didn't want to pass a law that criminalized female genital mutilation, a barbaric practice that has spread to these shores. They also wouldn't update public school's sex-ed courses to reflect the law of the land or the social changes that have occurred in society.
Forget that they ended the session before the thirtieth legislative day or that they passed silly laws that pander to a small base of folks. The Legislature had time, but they lacked the courage to do what is in the best interest of the young children of our state.
A bipartisan bill that would have protected young girls in Alabama from a practice known as female genital mutilation passed the House Judiciary Committee only to die of neglect because it didn't receive a floor vote.
Female genital mutilation is a procedure, which involves cutting the external female genitalia for any non-medical reason. It is considered a right of passage in many cultures in Africa and other parts of the world where girls from infancy to early teens have part or all of their clitoris removed and their genitals maimed.
Mississippi, Alabama are only southern states with no anti-FGM laws
Other forms of FGM are removing part or all of the clitoris and the inner labia with or without removal of the labia majora also narrowing the vaginal opening by creating a seal, formed by cutting and repositioning the labia. It also could include other harmful procedures such as pricking, piercing, cutting, scraping or burning the area around the girl's genitals.
The Centers for Disease Control estimates some half a million women and girls in the U.S. are at risk of FGM. The estimate is based on migration numbers from countries that practice cutting girls.
FGM is generally related to controlling female sexuality. Proponents believe it is a way to keep young girls chaste for marriage and also to ensure a wife doesn't cheat on her husband.
A federal law passed in 1996 to prosecute those who perform FGM was recently tested in Michigan. The case charged two doctors and four parents with cutting girls. But a federal court judge threw out the case ruling that Congress did not have the authority to pass the law against female genital mutilation.
Activists working to protect women and girls in the U.S. have pushed for states to pass laws criminalizing FGM. So far, 33 states have passed such laws, but Alabama lawmakers didn't have time.
Lawmakers also failed school-aged children when they refused to update the state's public school sex education curriculum.
Bill updating sex education curriculum fails on the last day of session
Currently, the curriculum teaches that homosexuality "is not a lifestyle acceptable to the general public and that homosexual conduct is a criminal offense under the laws of the state."
There are individuals who for various reasons, believe that homosexuality is not an acceptable lifestyle, but the state shouldn't enshrine that belief in public schools because it defies the laws of the land. Homosexuality is not illegal, and teaching that it is illegal is not only erroneous but harmful to LBGTQ students.
This is not a liberal notion but a legal fact of law.
LBGTQ youths are suffering in unimaginable ways as they are contemplating and committing suicide at an alarming rate.
In April, Nigel Shelby, a gay freshman at Huntsville High School, took his own life after being bullied for his sexual orientation.
New report shows nearly 20 percent of LGBTQ youths have attempted suicide
Of course, no one should be surprised that Alabama lawmakers ducked their responsibility, that is something they frequently do.
In 1967, the U.S. Supreme Court struck down anti-miscegenation laws criminalizing marriage and sex between whites and non-whites.
Alabama did not remove its law banning interracial marriage until 33 years later.
From 1967 until 2000, a Democrat-controlled legislature in Alabama allowed an egregious racist statute to remain in the state's Constitution.
State lawmakers claim they ran out of time on both the measures to protect young girls and children who are LBGTQ.
What does this say about our State Legislature?
These are not conservative matters or liberal ones; this is about equal protection under the law.
We can disagree about what kind of world we want to live in, but Republicans and Democrats must respect the law.
Can we for a moment imagine that the young boy being bullied for his sexual orientation is our son? What about the girl being restrained as her genitals are cut, could she be our daughter, too?
Pretend for a moment that all children's lives are precious and have potential – not just the unborn.
Wouldn't we all be just a little bit better for holding those thoughts?
Sure, these are some controversial and unpleasant issues, but lawmakers are elected to represent all the people, not just on those things that are easy or get votes but also on the uncomfortable and challenging issues
In 2019, we should do better, we can do better, but our lawmakers don't seem to have the time.
The darkest hour, it appears, is when legislators fail to do their jobs.
Print this piece
Opinion | Deception, subtlety and the wholesale destruction of current ethics laws mark proposed rewrite
Legislation proposed by Rep. Mike Ball, R-Madison, would radically alter the existing State Ethics Act rendering it useless as an effective tool to regulate the behavior of public officials, much less prosecute a rouge lawmaker.
Testifying at a pre-trial hearing in the criminal case against then-Speaker of the House Mike Hubbard in April 2015, Ball said the ethics laws needed amending to avoid prosecutions like Hubbard's in the future.
If HB179 becomes law, Ball will have fulfilled the words he spoke at the Lee County Court House, where Hubbard was tried and convicted.
As House Ethics Committee Chair, Ball has sought to change the State's Act since Hubbard was indicted.
Ball's bill is subtly written from an enforcement and trial perspective to neuter the law.
Words are added, deleted, and meanings changed in ways that might look harmless but actually open the door for the kind of corruption Republicans vowed to change in 2010, when they passed the toughness in the nation's ethics laws.
Beyond changes that would allow for general corruption to go unpunished, Ball's legislation would strip the Attorney General and district attorneys of their power to prosecute anyone who violates the ethics laws without first securing approval from the State Ethics Commission.
All prosecution of any public official would first have to be approved by the Ethics Commission, a group that has repeatedly shown that it bends its decisions according to the prevailing political winds.
HB179 reads in part, "This bill would prohibit the Attorney General or a district attorney from presenting a suspected ethics violation by an individual subject to the code of ethics, other than a member or employee of the commission, to a grand jury without a referral by the commission."
In other words, Ball would have a politically-appointed commission decide if law-enforcement agencies can seek indictments against wrongdoers.
Neither the Attorney General or a county district attorney can even impanel a grand jury in an ethics probe without the commission first finding probable cause.
Some of Ball's alterations come in the form of removing whole sections of the law under the guise of redefining words, like "a thing of value" or "widely attended event."
An example of how Ball's legislation plays with the law is under the section of code, which defines a family member of a public official. Currently, a family member is "[t]he spouse, a dependent, an adult child and his or her spouse, a parent, a spouse's parents, a sibling and his or her spouse, of the public official." Ball changes it so it only includes a spouse and a dependent. That means that a public official may act to enrich his adult children, a parent, an in-law a brother, or a sister. These small but destructive alterations to the law are at the heart of Ball's legislation.
Some loopholes are so extensive that a sitting legislator could be paid by a city or county governmental economic development entity and still seat in the Legislature voting on bills that might directly affect his consulting client.
Out-of-state junkets make a comeback as do several other goodies lawmakers have been desiring.
It seems Republicans want to cash in on the rewards of office like Democrats did once upon a time.
One thing is clear, Ball didn't write the bill, but whoever did knew precisely what they were doing and were probably paid handsomely for their efforts.
There are so many cunningly deceptive changes to the ethics laws in Ball's bill as to make it impossible to catch them all without days of intense study—and perhaps a team of lawyers.
Ball, one of Hubbard's most an ardent defenders has said Hubbard's indictment and conviction was a political witch hunt. He has said he wants to rewrite the ethics laws to save future Hubbards; it now looks as if he has.
Print this piece