Opinion | Lawmakers failed children in their darkest hours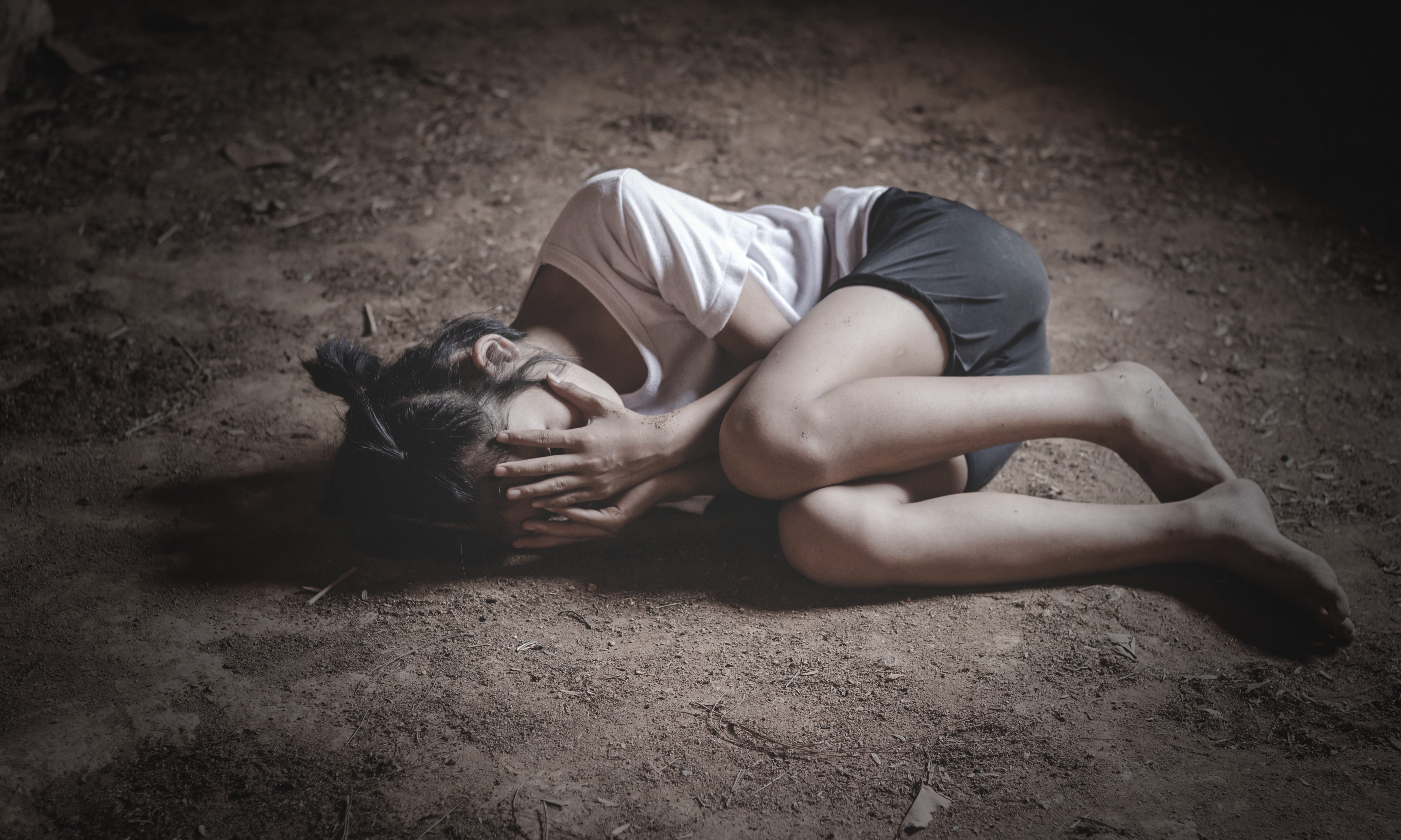 During the last legislative session, lawmakers could have shown the young girls and youths of our state that they cared about them in their darkest hours, but they didn't.
Two bills that could have sent that message to our young people failed to pass because lawmakers said they ran out of time.
The truth is evident they didn't want to pass a law that criminalized female genital mutilation, a barbaric practice that has spread to these shores. They also wouldn't update public school's sex-ed courses to reflect the law of the land or the social changes that have occurred in society.
Forget that they ended the session before the thirtieth legislative day or that they passed silly laws that pander to a small base of folks. The Legislature had time, but they lacked the courage to do what is in the best interest of the young children of our state.
A bipartisan bill that would have protected young girls in Alabama from a practice known as female genital mutilation passed the House Judiciary Committee only to die of neglect because it didn't receive a floor vote.
Female genital mutilation is a procedure, which involves cutting the external female genitalia for any non-medical reason. It is considered a right of passage in many cultures in Africa and other parts of the world where girls from infancy to early teens have part or all of their clitoris removed and their genitals maimed.
Mississippi, Alabama are only southern states with no anti-FGM laws
Other forms of FGM are removing part or all of the clitoris and the inner labia with or without removal of the labia majora also narrowing the vaginal opening by creating a seal, formed by cutting and repositioning the labia. It also could include other harmful procedures such as pricking, piercing, cutting, scraping or burning the area around the girl's genitals.
The Centers for Disease Control estimates some half a million women and girls in the U.S. are at risk of FGM. The estimate is based on migration numbers from countries that practice cutting girls.
FGM is generally related to controlling female sexuality. Proponents believe it is a way to keep young girls chaste for marriage and also to ensure a wife doesn't cheat on her husband.
A federal law passed in 1996 to prosecute those who perform FGM was recently tested in Michigan. The case charged two doctors and four parents with cutting girls. But a federal court judge threw out the case ruling that Congress did not have the authority to pass the law against female genital mutilation.
Activists working to protect women and girls in the U.S. have pushed for states to pass laws criminalizing FGM. So far, 33 states have passed such laws, but Alabama lawmakers didn't have time.
Lawmakers also failed school-aged children when they refused to update the state's public school sex education curriculum.
Bill updating sex education curriculum fails on the last day of session
Currently, the curriculum teaches that homosexuality "is not a lifestyle acceptable to the general public and that homosexual conduct is a criminal offense under the laws of the state."
There are individuals who for various reasons, believe that homosexuality is not an acceptable lifestyle, but the state shouldn't enshrine that belief in public schools because it defies the laws of the land. Homosexuality is not illegal, and teaching that it is illegal is not only erroneous but harmful to LBGTQ students.
This is not a liberal notion but a legal fact of law.
LBGTQ youths are suffering in unimaginable ways as they are contemplating and committing suicide at an alarming rate.
In April, Nigel Shelby, a gay freshman at Huntsville High School, took his own life after being bullied for his sexual orientation.
New report shows nearly 20 percent of LGBTQ youths have attempted suicide
Of course, no one should be surprised that Alabama lawmakers ducked their responsibility, that is something they frequently do.
In 1967, the U.S. Supreme Court struck down anti-miscegenation laws criminalizing marriage and sex between whites and non-whites.
Alabama did not remove its law banning interracial marriage until 33 years later.
From 1967 until 2000, a Democrat-controlled legislature in Alabama allowed an egregious racist statute to remain in the state's Constitution.
State lawmakers claim they ran out of time on both the measures to protect young girls and children who are LBGTQ.
What does this say about our State Legislature?
These are not conservative matters or liberal ones; this is about equal protection under the law.
We can disagree about what kind of world we want to live in, but Republicans and Democrats must respect the law.
Can we for a moment imagine that the young boy being bullied for his sexual orientation is our son? What about the girl being restrained as her genitals are cut, could she be our daughter, too?
Pretend for a moment that all children's lives are precious and have potential – not just the unborn.
Wouldn't we all be just a little bit better for holding those thoughts?
Sure, these are some controversial and unpleasant issues, but lawmakers are elected to represent all the people, not just on those things that are easy or get votes but also on the uncomfortable and challenging issues
In 2019, we should do better, we can do better, but our lawmakers don't seem to have the time.
The darkest hour, it appears, is when legislators fail to do their jobs.
Opinion | Prisons, justice reform and the art of the possible
Politics is bound by the art of what's possible. It is also true that those who never dare the impossible rarely achieve even the possible.
For years, prison reform advocates, media outlets and even a few public officials have called for new correctional facilities to address Alabama's dangerously overcrowded prisons.
Now that it's happening, some aren't happy with how Gov. Kay Ivey is addressing the problem.
Is the Ivey Administration's plan perfect? No. But building new facilities along with criminal justice reform — while all imperfect — is the last best hope to correct generations of cruel treatment, endangered correctional officers and corrupt practices.
German chancellor and statesman Otto von Bismarck said "Politics is the art of the possible, the attainable — the art of the next best," this is the state of a workable solution to Alabama's prison needs and criminal justice reform.
Yet, there is a concerted effort underway to stop the Ivey Administration from acquiring three new men's prisons under a build-lease agreement.
Some lawmakers want another crack at financing additional facilities through a bond issue, and others want more say in the process. Still, the fact is that Ivey's actions are the result of decades of legislative indifference and inaction to adequately address the appalling conditions at Alabama's correctional facilities.
Even some advocates are working against the prison plan and while their intentions may be good it seem to their hand wringing is almost as disingenuous as lawmakers whining.
What's worse are those who spread disinformation to discredit process.
Many good people have worked hard to bring about an end to the state's barbaric prison system and unfair justice, but lately it seems there is an outright movement to derail much needed change— simply because it's not enough. As the saying goes, "Don't let the perfect be the enemy of the good."
There have been so many false claims and sly manipulations of facts about the prison plan as to make even a hardened journalist want to cry "fake news."
But as for Ivey, frankly, my dears, I don't think she gives a damn.
Here's the hard truth. The Ivey Administration is building three new men's prisons, and nothing will stop it. The fact is that three prisons are not enough; the administration should move forward to build a new women's facility as soon as practicable.
Politics is bound by the art of what's possible. It is also true that those who never dare the impossible rarely achieve even the possible.
Failing to recognize when the once impossible is coming to fruition is a sad reality. Still, in politics, as in life, good things happen while most people are navel-gazing or complaining.
Having visited three state prisons, St. Clair, Elmore, and Tutwiler, I can say without a doubt, the conditions in those places are a living hell.
A report from the U.S. Department of Justice released in April 2019, found "reasonable cause to believe that Alabama fails to provide constitutionally adequate conditions and that prisoners experience serious harm, including deadly harm, as a result."
DOJ's investigation revealed that prisoners were susceptible to "an enormous breath" of sexual abuse and assault but other types of violence as well, including gruesome murder and beatings that went without intervention.
When the state incarcerates a criminal, it assumes custodial care for that individual. No matter how heinous the crime or foul the person, the state has an obligation to feed, clothe, house and provide essential human services for their care and welfare. Another element is often overlooked; when a person is committed to prison, they lose their freedom, not their humanity. Therefore, under the law, they cannot be subject to cruel and unusual punishment.
Building three new men's prisons is just the start; it must be accompanied by criminal justice reform.
"We are able to have a serious discussion about prison reform in Alabama because we have a governor who is serious about putting solutions into place," Ivey's press secretary Gina Maiola recently told APR. "Prison infrastructure is a key part of the equation, but criminal justice reform is also needed," Maiola said.
By executive order on July 18, 2019, Ivey established the Study Group on Criminal Justice Policy. The Study Group released its findings on Jan 31, 2020.
The Study Group entered its mission with one pressing question; "What policies and programs can the State of Alabama implement to ensure the long-term sustainability of our prison system without jeopardizing public safety?" according to Supernumerary Associate Supreme Court Justice Champ Lyons, Jr., who led the effort.
In a letter to Ivey on the Study Groups finding, Lyons wrote [T]he challenges facing our prison system are exceedingly complex—ranging from the elimination of contraband weapons and drugs to the recruitment, retention, and training of correctional staff to the size of the inmate population and to the physical condition of an aging and far-flung prison infrastructure." He further wrote, "But having thought through many of these issues with my Study Group colleagues, especially our legislative members, I can report to you that some meaningful answers to this question are not just possible; they are within our grasp."
Prisons without justice reform is a hollow victory, and the Ivey Administration is committed to bringing about reasonable reforms.
"Prison infrastructure is a key part of the equation," said Maiola, "but criminal justice reform is also needed."
The issues facing Alabama's prisons and criminal justice system are complex, and generations in the making; therefore, arriving at a universally acceptable solution is not imaginable for the moment if ever. But what once seemed impossible is soon to be realized.
No one gets everything they want, but it's a great step toward getting what is needed simply because it's possible.