Opinion | Montgomery's new panhandling law is cruel, misguided and probably unconstitutional
Lock 'em up!
That seems to be Alabama's answer to every problem. Well, every problem but public corruption, in which case we find every possible reason not to lock 'em up, even when we've determined they're guilty as sin. 
But if you're not wearing a suit and tie and hobnobbing with bigwigs, watch out. Because we will lock you up for the cruelest of reasons or for little reason at all. 
Take Alabama's capital city, for example. 
Montgomery's had its issues over the last few … well, since it was founded, with locking people up improperly, particularly those people who are deemed to be a nuisance to the important people in town. 
Like, say, those pesky freed slaves who acted like freed men and women after the Civil War. Or the black people who wanted civil rights in the 1950s and '60s. Or the black people who ventured into "white neighborhoods" during former Mayor Emory Folmar's tenure. Or the poor people who couldn't pay their exorbitant fines the last several years. 
All the way to now, and panhandlers. 
Montgomery's City Council last week voted unanimously to expand upon Alabama's law against panhandling, adding a minimum of two days in jail for a first offense, unless suspended by a judge. Additional offenses would add more jail time and remove the judge's discretion. 
And … problem solved. No more poor people. 
Because all that's standing between the men and women who beg for money on street corners and financial security is their will to get out there and give a good effort. 
Or, well, that's one of the things we all tell ourselves when we ease past them, windows up tight. We also say that those people are probably scam artists, that a guy we knew once saw one of them hop in a Mercedes after a day of panhandling and drive off, pockets stuffed with cash. Or they're probably drug addicts or alcoholics and the money will only go to feed their bad habits, and so not giving them money is the true gift. 
Except, all of that is complete and utter BS. 
A few years ago, a group of businesses in San Francisco hired a research firm to investigate the abundance of panhandlers in that city as part of an effort to better understand the issue before passing laws. What the firm found was rather heartbreaking. 
Most of the panhandlers took in less than $25 per day. The majority were disabled, minority males between the ages of 30 and 50. Over 94 percent of the panhandlers observed used the money they took in exclusively to purchase food. 
Nationally, other studies of panhandlers and of the homeless population in general have found high occurrences of mental health problems. There are also large numbers of military veterans. Almost all had once held steady employment but experienced a traumatic event in their lives. 
That's who these folks really are. 
I don't tell you any of that to encourage you to give, or to make you think that all panhandlers have a heart of gold and the best intentions. That's up to you, and you should always protect yourselves and your family members first. 
But I'm tired of seeing people — other humans who are deserving of respect and decency — tossed into cages because they're an inconvenience, or because some group of people have deemed them to be an eyesore. And I'm really, really tired of cities paying their bills by squeezing the poor and desperate for every dime they can. 
Because what Montgomery is doing isn't solving a problem. It's creating about 10 more. The panhandlers will be arrested, over and over, and they'll clog up jails and rack up fines that are impossible to pay. Even if, by some miracle, they find help and compassion in a better city or from better people in that city, they will face a mountain of debt that will follow them for the rest of their lives. 
In the meantime, the cops in a city with some of the highest crime rates in Alabama will spend their time hauling in and processing poor people whose lone offense was to stand on a corner with a cardboard sign. 
But there is hope. Like most new Alabama laws, this one is very likely unconstitutional. Federal judges across the country have been striking down anti-panhandling laws on the basis of free speech. Montgomery's will likely face a similar fate. 
If that happens, maybe it will force someone to figure out a solution to a problem that doesn't end in people going to jail.
Print this piece
Opinion | Instead of fixing a school for military kids, how about just fixing the schools for all kids?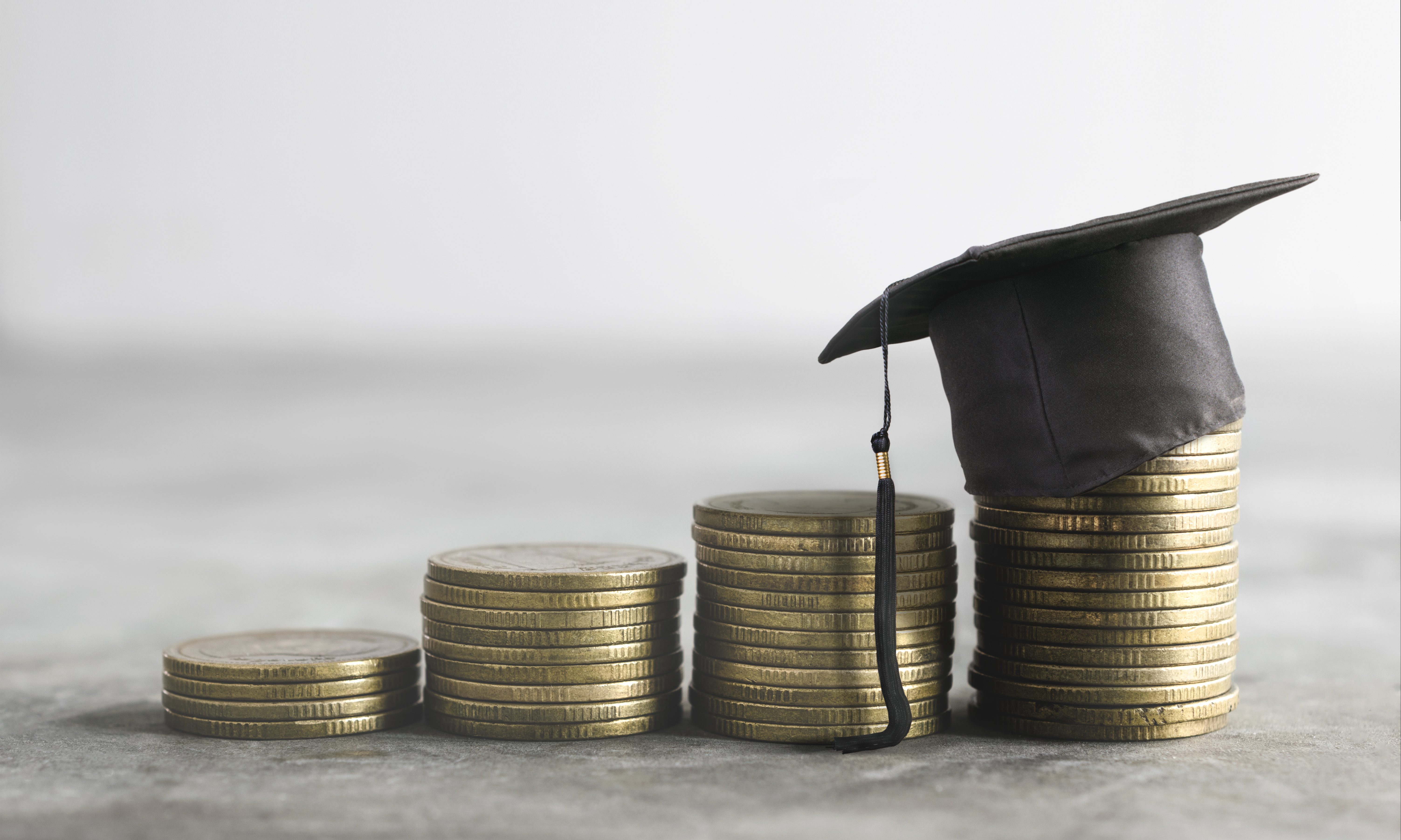 The education of police officers' kids isn't worth any extra effort. 
Same for the kids of nurses and firefighters. Ditto for the kids of preachers and social workers. 
No, in the eyes of the Republican-led Alabama Legislature, the children of this state get what they get and lawmakers aren't going to go out of their way to make sure any of them get a particularly good public education. 
Except, that is, for the kids of active duty military members stationed at bases in this state. 
They matter more. 
So much so that the Alabama Senate last week passed a bill that would create a special school to serve those kids — and only those kids. To provide those kids — and only those kids — with a quality education. 
An education better than the one available right now to the thousands of children who attend troubled school systems, such as the one in Montgomery. 
The charter school bill pushed by Sen. Will Barfoot at the request of Lt. Gov. Will Ainsworth carves out a narrow exception in the Alabama Charter School law, and it gives the right to start a charter school located at or near a military base — a school that will be populated almost exclusively (and in some cases, absolutely exclusively) by the kids of military members. 
The explanation for this bill from Barfoot was surprisingly straightforward. On Tuesday, Ainsworth's office sent information packets around to House members to explain the necessity of the bill. 
In each case, the explanation was essentially this: the Maxwell Air Force Base folks don't like the schools in Montgomery and it's costing the state additional federal dollars because top-level personnel and programs don't want to be in Montgomery. 
And in what has to be the most Alabama response to a public education problem, the solution our lawmakers came up with was to suck millions of dollars out of the budget of the State Education Department budget and hundreds of thousands out of the budget of a struggling district and use it to build a special school that will provide a better level of education to a small group of kids simply because it might generate more federal tax dollars. 
And because having your name attached to a bill that supposedly aids the military looks good, so long as no one thinks about it too hard. 
But in the meantime, as this special school is being built, the hardworking, good people of Montgomery — some of them veterans and Reservists themselves — are left with a school district that is so recognizably bad that the Legislature is about to build a special school to accommodate these kids. 
Seriously, wrap your head around that. 
Look, this will come as a shock to many people, but I like Will Ainsworth. While we disagree on many, many things, I think he's a genuine person who believes he's helping people. 
The problem is that he is too often surrounded by conservatives who think every issue can be solved with a bumper sticker slogan and screaming "free market!" And who too often worry too much about the political optics and too little about the real life effects. 
And Montgomery Public Schools is as real life as it gets.
Right now, there are nearly 30,000 kids in that system. And they need some real, actual help — not the window dressing, money pit BS they've been handed so far through LEAD Academy and the other destined-for-doom charters. And they sure as hell don't need a special charter for military kids to remind them that the school system they attend isn't good enough for the out-of-towners. 
Stop with the facade and fix the school system. 
You people literally have the power and the money to do this. Given the rollbacks of tenure laws and the passage of charter school laws and the Accountability Act, there is nothing that can't be done. 
Listen to your colleagues on the other side, who took tours recently of charter schools in other states — charters that work with underprivileged students and that have remarkable success rates. Hell, visit those charters yourself. Or, even better, visit some states that have high performing public schools in high poverty areas, and steal their ideas. 
But the one thing you cannot do is leave children behind. Whatever your solution, it cannot exclude some segment of the population. It cannot sacrifice this many to save that many. 
That sort of illogical thinking is what landed Montgomery — and many other areas of the state — in their current predicaments. Carving out narrow pathways for a handful of students has never, ever worked. 
Let's stop trying it.
Print this piece