Introduction: Impact of climate change on Alabama
Professor James McClintock knows that some might never believe the science behind climate change, which shows that fossil fuel use is causing dramatic changes in our weather. 
But McClintock, a professor of polar and marine biology at the University of Alabama at Birmingham who has spent decades researching sea life and how climate change affects it, also knows that it's important to find common ground with those who don't believe the science. 
"And to report what's happening, and what's happening is now in our backyard," McClintock said by phone Wednesday. 
That's why the Alabama Political Reporter will spend the next year or so shining a spotlight on climate change and its impact on Alabamians. 
We'll talk to everyone from scientists and school teachers to oyster farmers and religious leaders about climate change and how they think it might impact us all. We'll interview the politicians and decision-makers who believe in the science and to those who don't. We'll sit down with business owners who are preparing for those changes and those who are betting against the need. 
In a series of articles throughout the year we'll talk with corporations that are spending big on changing the way they do business to prepare for climate change and to those corporations who spend big to convince others in our state that the science is wrong. 
There's good reason for APR to focus on this growing problem because as McClintock said, the problem is already in our backyards. 
"In Alabama we're experiencing more torrential rains, dryer dries and hotter hots, and all these things that scientists have been predicting would happen as we continue to add carbon to the atmosphere through burning fossil fuels," McClintock said. "I think there's a real need and a hunger for education about climate change in this part of the country."
McClintock has been on fifteen research expeditions to the Antarctic. In 1998, he United States Board on Geographic Names named the north side entrance of New Harbour, Antarctica, McClintock Point, after the professor. 
He's published numerous scientific papers and books and is currently studying ocean acidification in Antarctica and the impact carbon dioxide from fossil fuels is having on things like snails, gastropods, clams and little crustaceans. 
But to see climate change's impact in Alabama all one has to do is look outside, McClintock explained. 
The Southeast U.S. has already been hit harder than other regions by the more costly severe weather disasters, according to the National Climate Assessment, the U.S. government report released at least every four years, as mandated by the U.S. Global Change Research Program. That program was signed into law in 1989 by a presidential directive from President George H.W. Bush. 
Between 1980 and 2012 the southeast has had more hurricanes, tornadoes and winter storms than any other region, according to the National Climate Assessment, which also cites a 2017 study published in the peer-reviewed academic journal Science that states that, "[b]ecause losses are largest in regions that are already poorer on average, climate change tends to increase preexisting inequality in the United States." 
In other words, climate change is expected to hit the poorest among us the hardest. 
McClintock said those torrential rains in Alabama are already flooding the state's rivers, flushing large amounts of sediment into the waters, reducing salinity in the coastal bays and disrupting oyster production and gulf fisheries. Riverbanks are being carved away, and hurricanes are more frequent and stronger. 
But there's also good reason to be hopeful, McClintock said. Some corporations and energy producers in Alabama are beginning to invest big in clean energy. 
McClintock pointed to the announcement in May by the Alabama Municipal Electric Authority of plans to build a $125 million solar facility over 800 acres just outside of Montgomery, which is expected to produce enough electricity to power 20,000 homes. 
Even some corporate leaders who might not publicly support the need to address climate change are starting to come around, McClintock said. He regularly gives speeches on climate change and often some of those leaders will come up to him afterward and whisper into his ear that, yes, they believe too, if only privately. 
"They will say things like, 'you know, I can't get insurance on my beach house' or 'the insurance has gotten so high I don't know whether I should drop the policy and just take a chance'," McClintock said. "So you're getting to see sort of an economic shift." 
Eventually, McClintock thinks, pressure from within those corporations, from board members concerned over long-term viability, will force those resistant CEO's to act. 
"I think there's huge opportunities here for ingenious corporate folks to move forward," McClintock said.
There's plenty of money to be made in clean energy, he said, but the clock is ticking. 
"What I hear from my fellow scientists is that we need to move on this, and we need to move as quickly as possible," McClintock said.
Alabama Power is returning $100 million to customers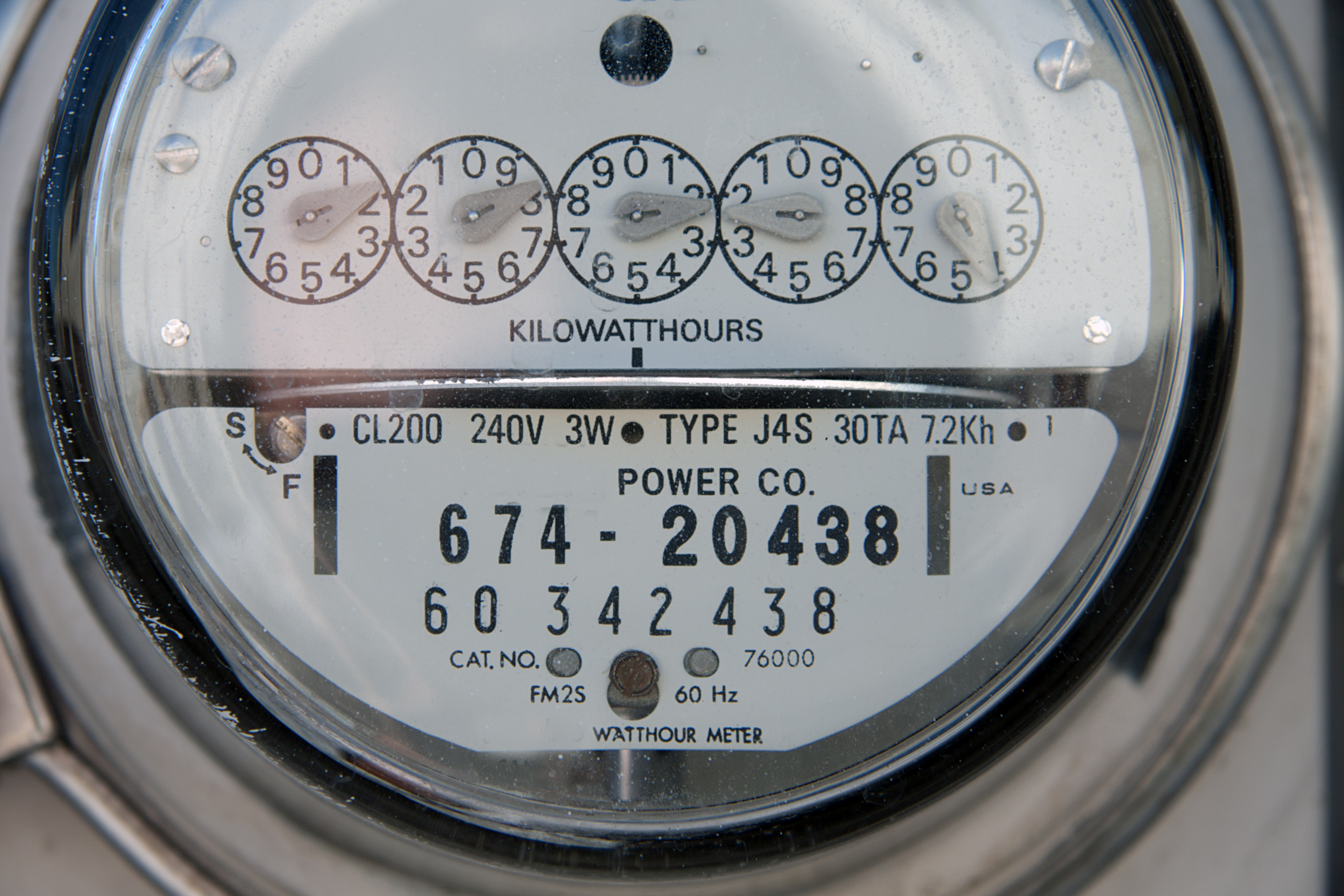 The Alabama Public Service Commission approved a plan Tuesday to credit Alabama Power Company customers on their October bills. The move returns approximately $100 million to Alabama Power Company customers.
"Putting money back into the pockets of hard-working Alabamians is one of the ways we can help on the road to recovery," Public Service Commission President Twinkle Andress Cavanaugh said on social media. "Alabama Power to refund $100 million to customers."
The typical Alabama Power customer will receive a $25 credit on their October bill. The newly approved credit is on top of a 3 percent rate reduction that customers are already enjoying in 2020. This previous rate cuts and the October credit amount to about $300 million in savings for Alabama Power customers this year.
"We appreciate the commission voting today to expedite this credit for our customers," said Richard Hutto, Alabama Power's vice president of regulatory affairs.
The global economic collapse due to the COVID-19 pandemic has hurt people across Alabama. It has also dramatically lowered fuel costs for Alabama Power Company's plants.
A typical residential customer using 1,000 kilowatt-hours of electricity per month is expected to receive a credit of $25. Customers who use more energy will receive a larger credit. Customers who use less power receive a smaller credit but had a smaller bill to begin with. Adjustments to fuel costs are typically calculated at the end of the year, with savings passed to customers beginning in January, but due to the economic downturn and pandemic-related job losses, Alabama Power and the PSC are rushing that money to Alabama families and businesses.
"Many of our customers have been hurt by COVID-19. We hope this credit will provide some additional relief at this difficult time," Hutto explained.
The 3 percent rate reduction, that took effect in January, was based on earlier estimates of lower costs for fuel and other expenses for 2020. The rate reduction alone equates to about a $4.50-per-month reduction for the typical residential customer.
"Our employees are working every day to keep costs low while providing industry-leading reliability for our customers," Hutto added.
Alabama Power said in a statement that their total retail price is below the national average and has been for decades. When adjusted for inflation, the price customers pay for electricity is lower today than it was 30 years ago.
Alabama Power has been assisting customers in other ways during the COVID-19 outbreak. Since the start of the pandemic, the company has suspended disconnects and late payment fees for customers hurt by the coronavirus.
Cavanaugh is seeking another term as president of the Commission.
"It is crucial that we have strong pro-jobs conservatives supporting President Trump's agenda at all levels of government," Cavanaugh said on social media.