Sewell criticizes Trump Administration and Texas for continued challenges against Obamacare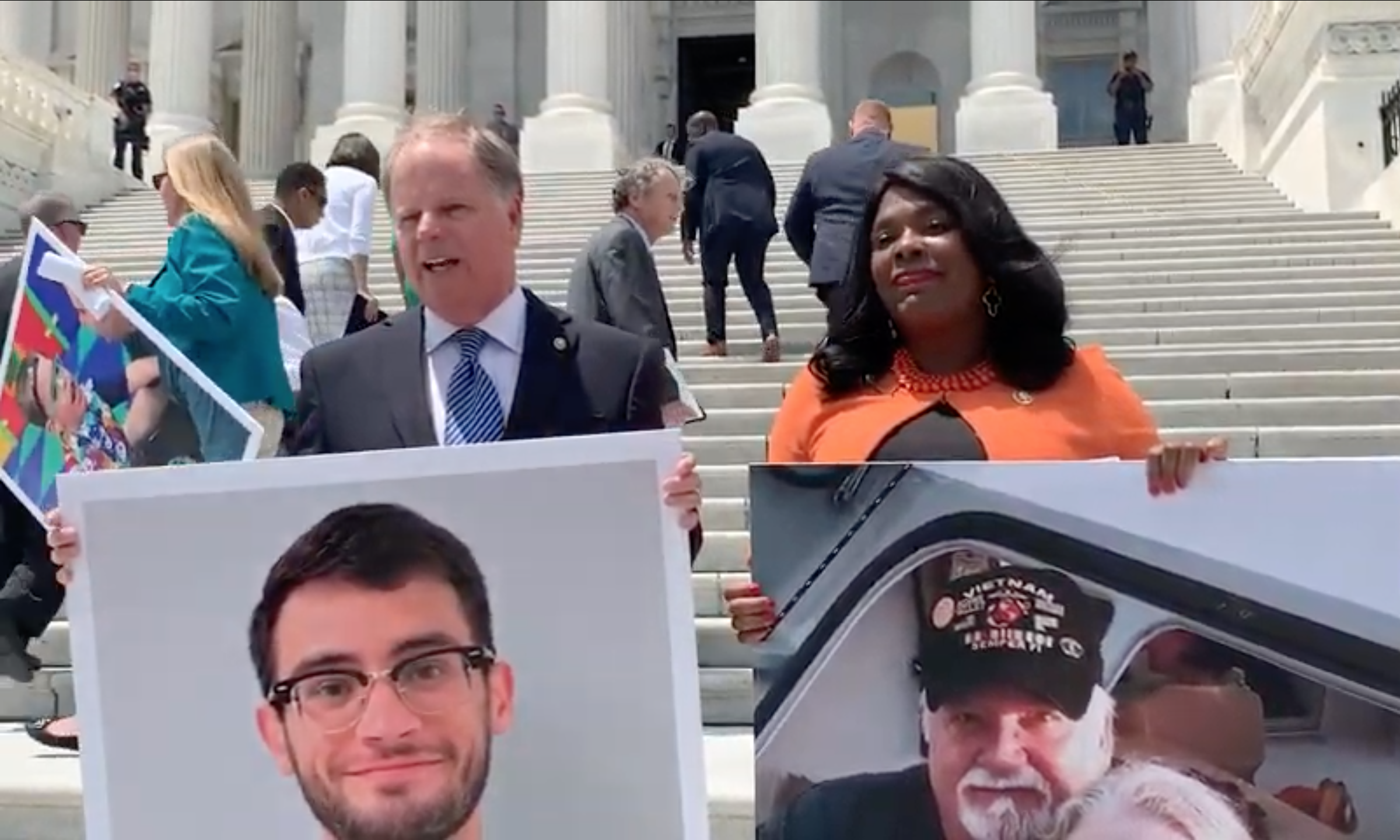 Tuesday, the Fifth Circuit Court of Appeals heard oral arguments in the Texas v. United Sates lawsuit, challenging key pillars of the controversial Patient Protection and Affordable Care Act of 2010.
Tuesday, Congresswoman Terri A. Sewell, D-Selma, slammed the Trump Administration's latest efforts to strike down protections for people with pre-existing conditions as well as every benefit and protection provided by the Affordable Care Act.  Sewell joined U.S. Senator Doug Jones at Tuesday's rally.
"Let me be clear: Republicans are going after Alabamians' health care without any plan to replace it," Rep. Sewell said. "If the Trump Administration has its way in court, nearly two million Alabamians with pre-existing conditions will lose critical protections, insurance companies will be able to charge women more than men and health insurance costs will go up for all Alabamians, even those with employer-based coverage."
"Meanwhile, House Democrats have already passed legislation to strengthen protections for people with pre-existing conditions and lower health costs and prescription drug prices for all Americans," Sewell said. "I will continue to fight to expand access to affordable, quality health insurance!"
Sewell took part in a press conference Tuesday and highlighted Dan and Debi Garrett, a couple from Oxford, Alabama, who have insurance through the ACA and could lose coverage if the Republican-led lawsuit is successful in court. Before the ACA, Debi was denied insurance because her blindness was classified as a pre-existing condition.
The state of Alabama has joined Texas in this lawsuit seeking to have Patient Protection and Affordable Care Act declared unconstitutional.
Sewell warned that If the Trump Administration is successful in eliminating the ACA, the health and financial wellbeing of Alabama families will be at risk:
Sewell's office cited information claiming that 1,959,800 Alabamians with pre-existing conditions will lose their protections, including 264,900 Alabama children, 998,000 Alabama women, and 451,200 Alabamians between ages 55 and 64.
If the Texas lawsuit is successful, insurance companies would be able to charge people more because of a pre-existing condition. Alabamians who take care of themselves and maintain proper weight and are fortunate enough to avoid illnesses would be eligible for reduced rates.
An analysis by the Center for American Progress claimed that insurers could charge up to $4,270 more for asthma, $17,060 more for pregnancy, $26,180 more for rheumatoid arthritis and $140,510 more for metastatic cancer.
2,140,837 Alabamians could once again have to pay for preventive care, including flu shots, cancer screenings, contraception and mammograms.
143,177 Alabamians in the marketplace could be forced to pay more for health insurance, including those with employer-based coverage.
83,177 Alabama seniors could have to pay more for their prescription drugs. From 2010 to 2016, "More than 11.8 million Medicare beneficiaries have received discounts over $26.8 billion on prescription drugs – an average of $2,272 per beneficiary," according to a January 2017 CMS report as a result of the closure of Medicare's "donut hole" provision. In Alabama, 83,177 seniors each saved an average of $1,169.
Most Alabamians, and/pr their employers, have seen their insurance premiums skyrocket since the ACA was passed. Premiums, copays, and deductibles for most citizens are far higher today than they were pre-Obamacare in 2010.
Congressman Gary Palmer (R-Hoover) has proposed a plan by which the government creates heavily government subsidized high risk pools for people who have more need for healthcare services. Republicans would also like to see more health savings accounts and competition.
Many Democrats are also not happy with Obamacare. Presidential candidates Senators Bernie Sanders and Kamala Harris have proposed ending all private insurance, including for Americans who are happy with their insurance. This socialist single payer model would cost hundreds of billions of dollars and would likely mean massively higher taxes for income tax paying Americans.
The Congress will likely have to replace the flawed Patient Protection and Affordable Care Act with something after the 2020 election. A victory by Texas and Alabama and the other parties in the lawsuit would only hasten that.
Lilly Ledbetter speaks about her friendship with Ginsburg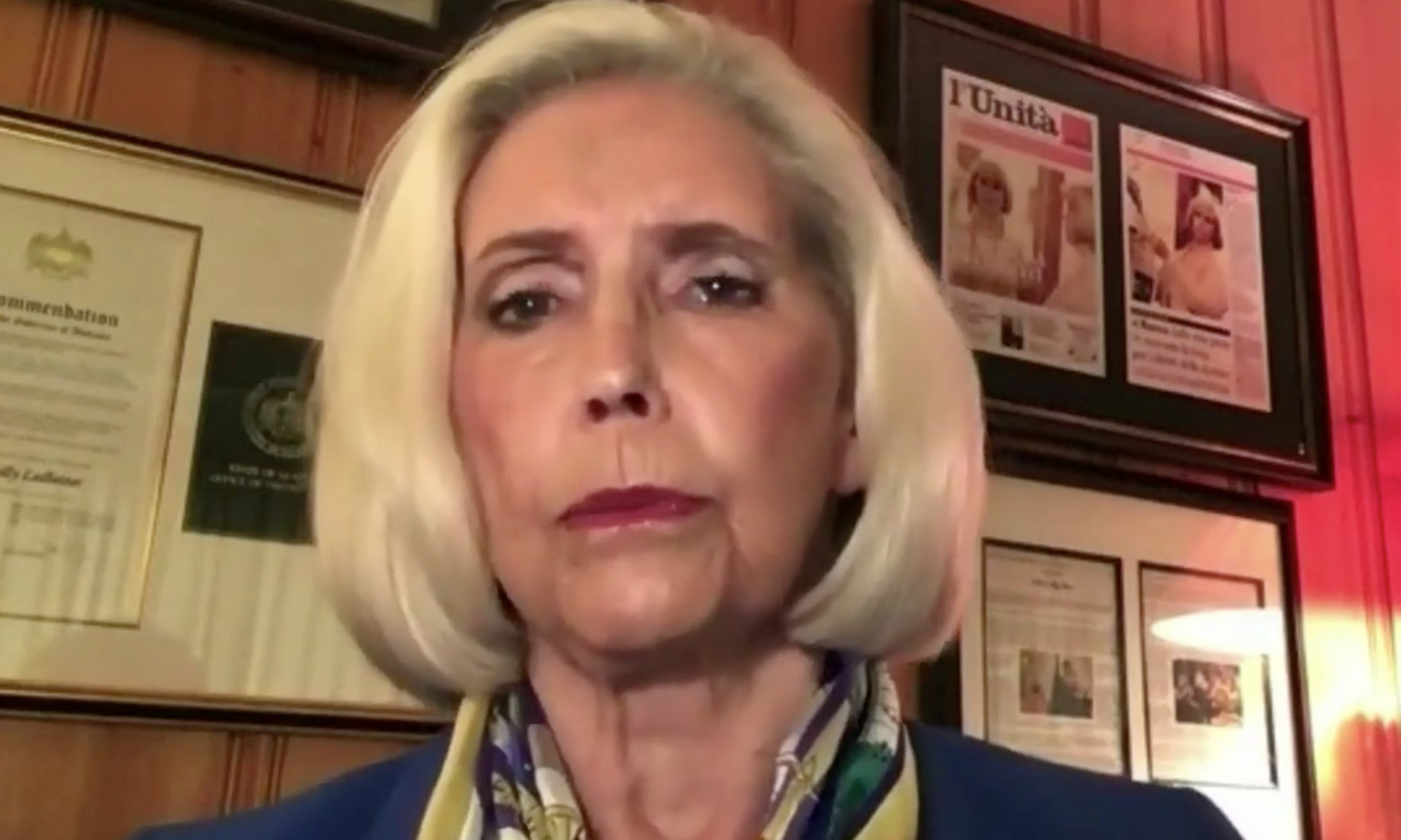 When anti-pay-discrimination icon and activist Lilly Ledbetter started receiving mail from late Supreme Court Justice Ruth Bader Ginsburg, Ledbetter's attorney told her to save the envelopes. That's how unusual it is to get personal mail from a member of the nation's highest court.
Ledbetter, 82, of Jacksonville, Alabama, shared her memories of her contact with Ginsburg over the last decade during a Facebook live event hosted by Sen. Doug Jones on Monday.
Ginsburg famously read her dissent from the bench, a rare occurrence, in the Ledbetter v. Goodyear Tire & Rubber Co. decision in 2007. The court ruled 5-4 to affirm a lower court's decision that Ledbetter was not owed damages for pay discrimination because her suit was not filed within 180 days of the setting of the policy that led to her paychecks being less than those of her male colleagues. 
Ledbetter said that Ginsburg "gave me the dignity" of publicly affirming the righteousness of Ledbetter's case, demonstrating an attention to the details of the suit.
Ginsburg challenged Congress to take action to prevent similar plaintiffs from being denied compensation due to a statute of limitations that can run out before an employee discovers they are being discriminated against. 
The Lilly Ledbetter Fair Pay Act of 2009 was passed by Congress with broad bipartisan support and signed into law by President Barack Obama. It resets the statute of limitation's clock with each paycheck that is reduced by a discriminatory policy.
Ledbetter said that her heart was heavy when she learned of Ginsburg's death on Friday. The women kept in touch after they met in 2010. That was shortly after the death of Ginsburg's husband, tax attorney Marty Ginsburg. She spoke about her pain to Ledbetter, whose husband Charles had died two years before.
"So we both shared that, and we shared a tear," said Ledbetter.
Ginsburg invited her to her Supreme Court chambers to see a framed copy of the act, next to which hung a pen that Obama used to sign it.
Ginsburg later sent Ledbetter a signed copy of a cookbook honoring her husband that was published by the Supreme Court Historical Society. Included with it was a personal note, as was the case with other pieces of correspondence from the justice that Ledbetter received at her home in Alabama. They were often brochures and other written materials that Ginsburg received that featured photos of both women.
Ledbetter expressed her support for Jones in his race against GOP challenger Tommy Tuberville. The filling of Ginsburg's seat is a major factor in that, she said.
"I do have to talk from my heart, because I am scared to death for the few years that I have yet to live because this country is not headed in the right direction," she said.
She noted that Ginsburg was 60 when she was appointed to the court. Ledbetter said that she opposes any nominee who is younger than 55 because they would not have the experience and breadth of legal knowledge required to properly serve on the Supreme Court.
She said that issues like hers have long-term consequences that are made even more evident by the financial strains resulting from the pandemic, as she would have more retirement savings had she been paid what her male colleagues were.
Jones called Ledbetter a friend and hero of his.
"I've been saying to folks lately, if those folks at Goodyear had only done the right thing by Lilly Ledbetter and the women that worked there, maybe they'd still be operating in Gadsden these days," he said.