Moore asks donors to help him "defeat the establishment elites"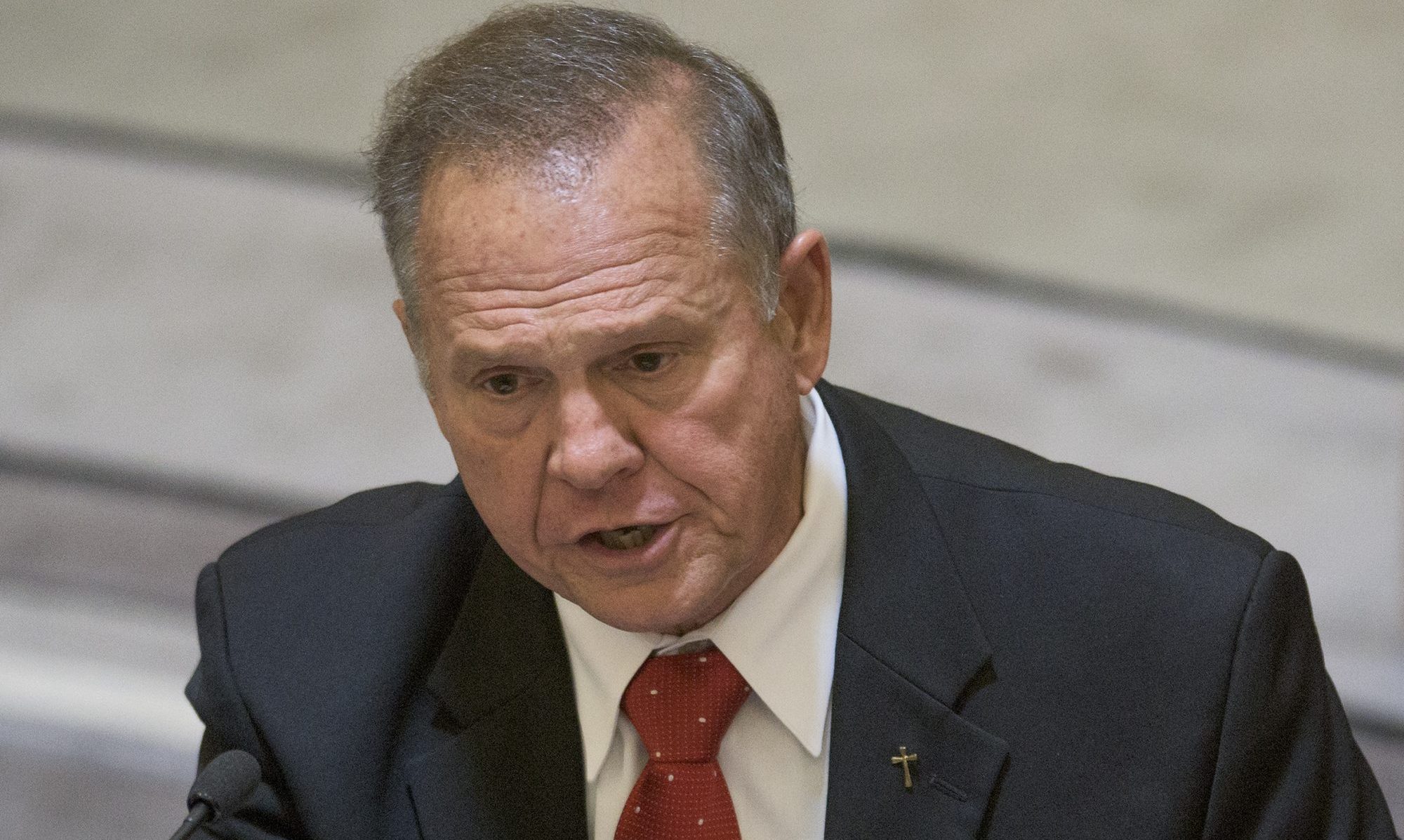 Wednesday, former Chief Justice Roy Moore released a fundraising email in which he asked for help, "to fight for our conservative values and defeat the establishment elites in our March 2020 Republican primary.
"The GOP elites, the liberal Democrats — and their mouthpieces in the fake news press — flat-out DESPISE folks like you and me who believe in our traditional values," Moore wrote to his supporters. "It's sad, but true. They HATE the fact that – despite their disgusting and vile attacks against me and my family – I refuse to sit down, shut up, and surrender to the establishment."
"Instead, I'm rolling up my sleeves and running for U.S. Senate against the elites with every ounce of energy in my body," Moore writes. "And I'm counting on the help and support of patriots like you from across the country to help me overcome the attacks and defeat the establishment in the March 2020 Republican Primary."
Moore called the fight "critical" and added, "All I ask is that you please do all you can to help me fight for our conservative values and defeat the establishment elites in the March 2020 Republican Primary."
Moore blames Senate Majority Leader Mitch McConnell (R-Kentucky) and the D.C. establishment for abandoning him in the 2017 special general election after spending $millions propping up the flailing campaign of appointed Senator Luther Strange (R) in the primary, a primary run-off that Moore ultimately won.
The McConnell backed Senate Leadership Fund has been attacking Moore in the press, but at this point do not appear to be unleashing their vast warchests against him, arguing in the media instead that Moore is not a threat because of his high unfavorable in one recent poll.
After serving in Vietnam and obtaining a law degree from the University of Alabama School of Law, Moore was a former deputy district attorney in his native Etowah County. After losing a political race for DA, Moore settled into private partice. Alabama Governor Fob James (R) appointed him to fill a judicial vacancy. Moore was re-elected and rose to statewide prominence by resisting calls to have his Ten Commandments plaque removed from his courtroom.
Moore was elected Chief Justice of the Alabama Supreme Court promising to install a Ten Commandments monument in the state judicial building. Moore did that but was then sued by the Southern Poverty Law Center. His refusal to remove the monument while his case was heard on appeal led to his removal from the bench by the Alabama Court of the Judiciary (COJ).
Moore ran for Governor of Alabama in 2006 and 2010; but failed to win the Republican nomination either time. His political career appeared to be waning when he defeated Governor Robert Bentley's appointed Chief Justice and a former Alabama Attorney General in a three way primary race for Chief Justice in 2012. Moore went on to beat the Democratic Party's handpicked opponent despite being outspent. Moore was again disciplined by the COJ this time for failing to order Alabama Probate judges to issue marriage licenses to same sex couples. Moore was suspended and then retired to run for Senate in the 2017 special election.
Doug Jones is the only Democrat to win a statewide race since 2008 and is widely viewed as the most vulnerable Senator to face re-election in 2020. The Republican primary will be March 3.
Jones to attend Auburn student forum, Tuberville hasn't yet responded to invitation
Jones has agreed to attend the forum, but it was unclear whether Tuberville planned to attend.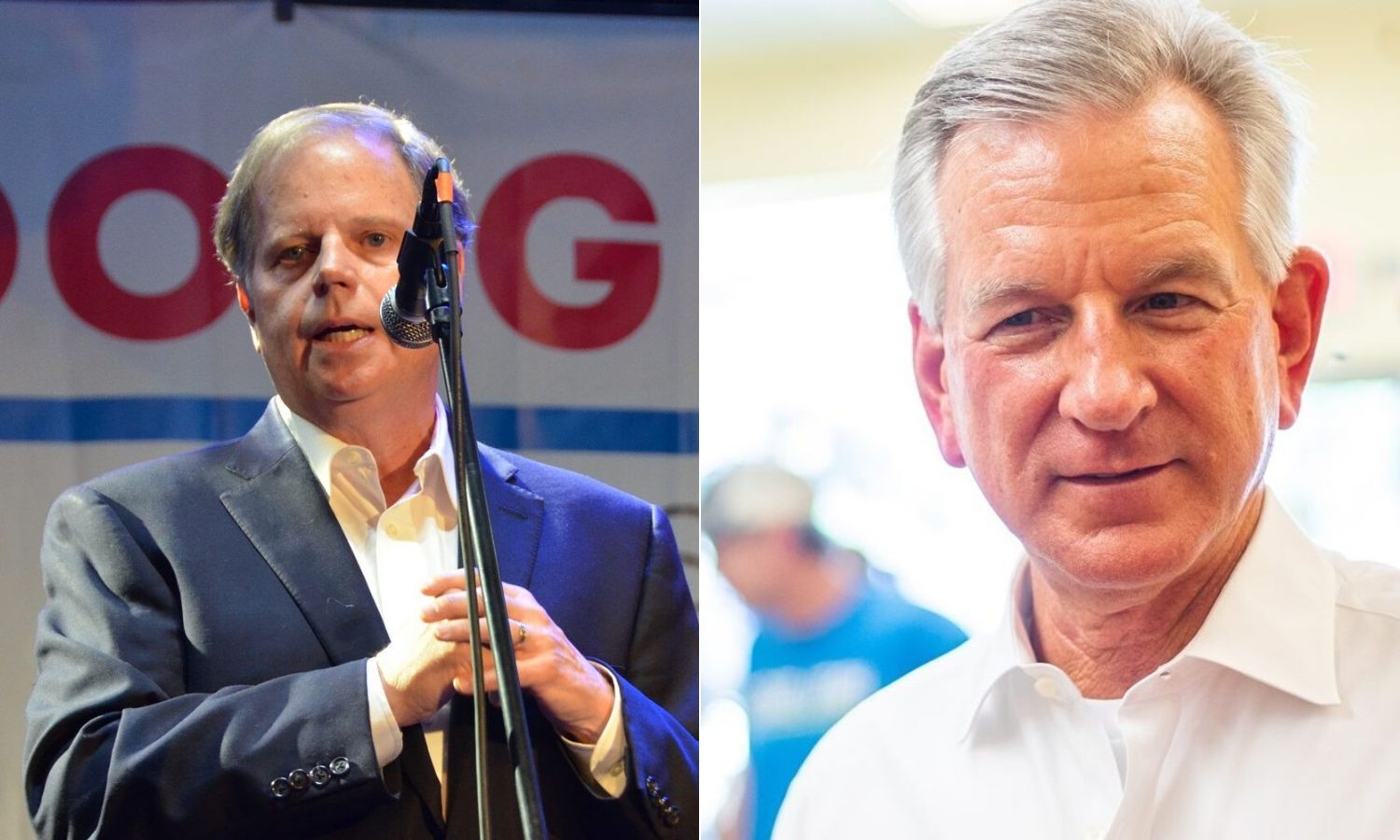 The College Democrats at Auburn University and the College Republicans at Auburn University have asked U.S. Senator Doug Jones, D-Alabama, and his Republican opponent, Tommy Tuberville, to attend a student forum on Wednesday.
"We are excited to invite the candidates running for our U.S. Senate seat and provide this opportunity for any Auburn student to hear directly from them, and we hope it will inform our student bodies' decisions with the November 3rd election only days away," said Carsten Grove, president of the College Democrats at Auburn University, in a statement.
Jones has agreed to attend the forum, Auburn University College Democrats confirmed for APR on Sunday, but it was unclear whether Tuberville planned to attend. The student organization  was still awaiting a response from Tuberville's campaign.
Jones has for months requested Tuberville join him in a debate, but Tuberville has declined.
"AUCR takes great pleasure in coming together with AUCD to co-host the Alabama Senate candidates in this forum. We are looking forward to a very informative and constructive event," said Lydia Maxwell, president of the College Republicans at Auburn University.
Dr. Ryan Williamson, assistant professor of political science, is to emcee the forum, which will be open to all Auburn University students in the Mell Classroom Building at 6 p.m., according to a press release from the College Democrats at Auburn University.
Students will be permitted 30 seconds to ask a question of either candidate, and each candidate will have two minutes to answer, according to the release.
Capacity at the forum will be limited and precautions taken due to COVID-19. Any student with an Auburn ID is welcome and attendance will be first come, first served.