Gerhardi opens auto parts plant in Montgomery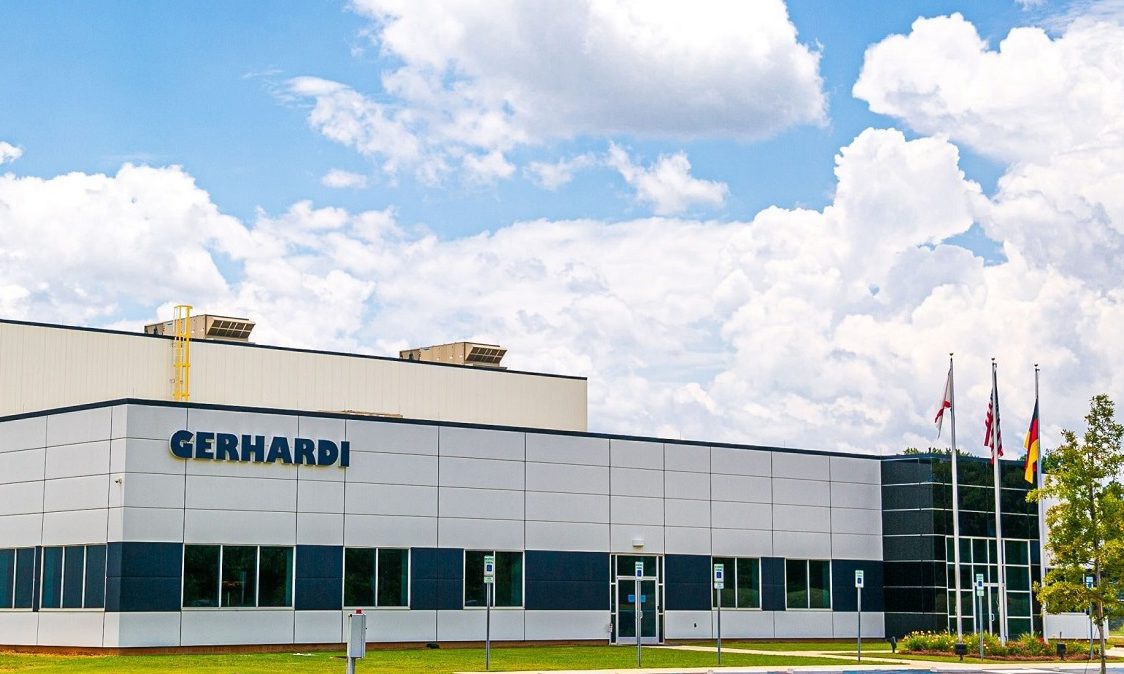 German auto supplier Gerhardi Inc. opened its first U.S. manufacturing facility in Montgomery Tuesday. The $41.6 million plant will employ up to 235 people.
Gerhardi Managing Director Rienhard Hoffman said the company is excited to launch operations at the state-of-the-art injection molding, electroplating and assembly plant in Alabama's capital city.
"Montgomery has proven itself as the perfect location for Gerhardi to introduce our processes and product to the automotive world in the U.S.," Hoffman said. "As Alabama continues to grow and develop as one of the leading areas in automotive manufacturing, Gerhardi Inc. looks forward to the many opportunities for growth in the future."
Alabama Commerce Secretary Greg Canfield said Gerhardi is a world-class addition to the state's robust network of auto suppliers. The company first announced its plans in 2016.
"We look forward to forging a strong and lasting partnership with Gerhardi and hope to see them grow in Montgomery as Alabama's auto industry continues to expand its footprint across the state," Canfield said.
Gerhardi is known for its innovation in developing and producing superior interior and exterior plastic automotive parts using such technologies as injection molding, advanced electroplating and hot stamping. Gerhardi manufactures a variety of products including radiator grilles, handles and chrome trims for its clients worldwide.
"Gerhardi's investment in Alabama will create an anticipated 235 direct jobs in the River Region," said economic developer Nicole Jones. "Gerhardi, a supplier, supports the automobile industry through innovative technologies related to plastics that include injection molding, electroplating, and assembly. Gerhardi executives shared that currently, the company has contracts with BMW and Mercedes and is seeking to do business with additional brands. Gerhardi's decision to locate in the United States, and specifically, Alabama, is an important part of the supply chain and a testament to the creation of an environment conducive for business."
Gerhardi was founded in 1796 as a manufacturer of brass and copper buckles. Over the years, it expanded its activities to the production of tea and coffee sets. By 1952, it began to shift focus to production of automatic components.
"Gerhardi has been in existence almost as long as the United States has been a nation and has a reputation for creating innovative, world-class components," Jones said. "Thank you, Gerhardi, for choosing Montgomery, Alabama, as the site of your first plant in the U.S."
"This is a company that has both a rich history and a solid reputation for being on the cutting edge of the future," said Montgomery County Commission Chairman Elton Dean. "Their investment in the River Region speaks volumes about what we have to offer."
Dean is a candidate for mayor of Montgomery in next month's elections.
"Alabama has positioned itself as a leader nationally and globally in the automotive industry," Jones explained. "Commerce Secretary Greg Canfield announced at the ceremony that our state currently ranks at number five for automobile production, with an anticipated rise to number two by 2024."
"This shows that we are not only excelling nationally, but we are also continuing to boost our global presence," said Montgomery Mayor Todd Strange. "Gerhardi has seen that great things happen when you do business in Montgomery."
Strange is retiring at the end of this term and is not running for re-election.
Gerhardi is headquartered in Lüdenscheid, Germany. It employs approximately 1,400 workers at four production plants throughout Germany with annual sales totaling approximately $200 million, according to the Montgomery Chamber of Commerce.
"It is certainly exciting to know that we are part of an organization so firmly rooted in the future," said Montgomery Chamber Chairman Willie Durham.
Alabama is home to a number of automotive assembly plants including: Mercedes, Honda, Hyundai, Autocar, Polaris and soon Mazda-Toyota.
Neighboring states also assemble a number of automobiles. GM builds Cadillacs and GMCs in Tennessee. Nissan assembles cars and trucks in Mississippi and Tennessee. Toyota assembles Corollas in Mississippi and soon in Huntsville. Kias are assembled in Georgia. Volkswagen has an assembly plant just across the state line in Chattanooga. Dramatically reduced shipping time and distance makes Alabama a prime location for automotive parts manufacturers.
Secretaries of State share joint statement on importance of USMCA launch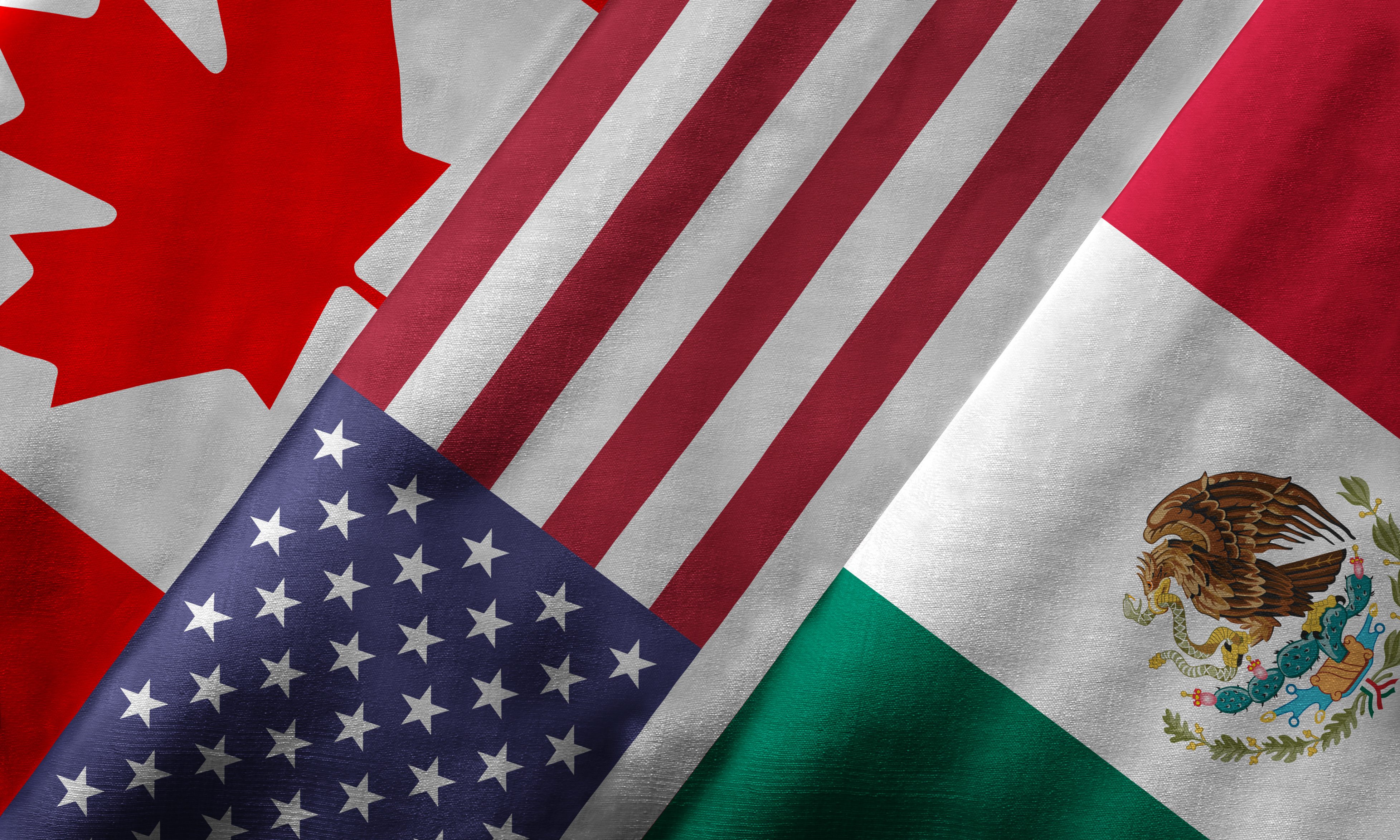 Following the completion of the necessary measures to comply with commitments under the United States-Mexico-Canada Agreement (USMCA), the Agreement officially enters into force today, July 1, 2020.
As Secretaries of State who oversee the business filings process in the respective states of Alabama, Iowa, Kentucky, Louisiana, Mississippi, Missouri, Nebraska, Ohio, Texas, and Wyoming, Secretaries John H. Merrill (Alabama), Paul D. Pate (Iowa), Michael G. Adams (Kentucky), Kyle Ardoin (Louisiana), Michael Watson (Mississippi), John R. Ashcroft (Missouri), Bob Evnen (Nebraska), Frank LaRose (Ohio), Ruth Hughs (Texas), and Edward A. Buchanan (Wyoming) recognize and appreciate firsthand the positive impact the USMCA will have on entrepreneurs across the country.
"Alabama's international engagement fuels job growth and increases exports. The success of Alabama businesses depends on the participation and competitiveness of our global counterparts. Alabama totaled $6.6 billion in exports to Canada and Mexico in 2018, supporting families and businesses across the state" noted Alabama Secretary of State John H. Merrill. "I was delighted to join President Donald J. Trump in January of this year as he signed this mutually beneficial agreement, and I look forward to its future success."
"The USMCA is a great opportunity for Iowa's farmers, businesses and families. The launch of this agreement comes at a vital time for our country and will provide a much needed boost to our economy. Canada and Mexico bought $6.5 billion worth of goods from Iowa in 2018 and this deal ensures our partnerships with these neighbors will continue," stated Iowa Secretary of State Paul Pate.
"The USMCA entering into force is a great deal and a win for American and Louisiana workers. The USMCA will help support and grow our economy, boost small businesses, help our farmers, manufacturers, and workers, and ensure more Louisiana-made products can be sent internationally. Trade is important to Louisiana's economy and this deal will help boost both," stated Louisiana Secretary of State Kyle Ardoin.
"During a time when the future of our economy seems nebulous, the USCMA creates a portal for modern opportunities and prosperous partnerships," said Mississippi Secretary of State Michael Watson. "The enhanced agreement will undoubtedly revive businesses and help boost innovation in our state. I applaud President Trump's leadership and dedication to ensuring a fair playing field for Mississippi farmers, ranchers, and entrepreneurs."
"Missouri is grateful for this historic agreement, which will help Missouri agriculture and businesses grow with more jobs and increasing exports.  As our economy recovers, getting businesses and people back to work, this will help ensure success for large and small businesses who compete and form partnerships with our neighbors.  We stand ready to assist our entrepreneurs and businesses," replied Missouri Secretary of State John R. Ashcroft.
Nebraska Secretary of State Bob Evnen noted, "The USMCA provides expanded opportunities for Nebraska's livestock industry, and our ag commodity and specialty crop producers. The USMCA builds on the successes and corrects the problems of NAFTA, and gives us expanded opportunities for Nebraska's ag trade with our friends in Mexico and Canada. This excellent agreement now serves as a template for other international free trade agreements, so we have cause for optimism on many fronts."
"Today is a day Ohio's farmers and entrepreneurs have been waiting for," said Ohio Secretary of State Frank LaRose. "As our nation's economy continues to recover, the USMCA is a much needed boost as they compete on the global stage. Thanks to the leadership of President Trump, Senator Portman and bipartisan leaders from across our nation, Ohio is poised for our next giant leap, and my office looks forward to helping make it happen."
"Last year alone, trade between Texas and its two largest trade partners—Mexico and Canada—totaled more than $200 billion. This exchange supports the more than 950,000 Texas jobs that are tied directly to trade with Mexico and Canada," said Texas Secretary of State Ruth Hughs. "The implementation of the USMCA provides tremendous benefit to all parties involved in the trade deal and will help to ensure years of mutual economic benefit and prosperity for all. We look forward to further strengthening our relationship with our trade partners as we enter a new era of innovation and success."
"The USMCA trade deal has high standards and rebalances North American trade to provide a stronger market for Wyoming's and our Nation's goods. This is a great day for our country, as businesses will better be able to participate in cross-border trade. USMCA ensures fair business practices by our neighbors and now the advantage will be back in the hands of the American worker," stated Wyoming Secretary of State Edward Buchanan.
This historic trade agreement will result in freer markets, fairer trade, and strong economic growth across North America, creating new opportunities for American workers, farmers, ranchers, and business owners.