Gerhardi opens auto parts plant in Montgomery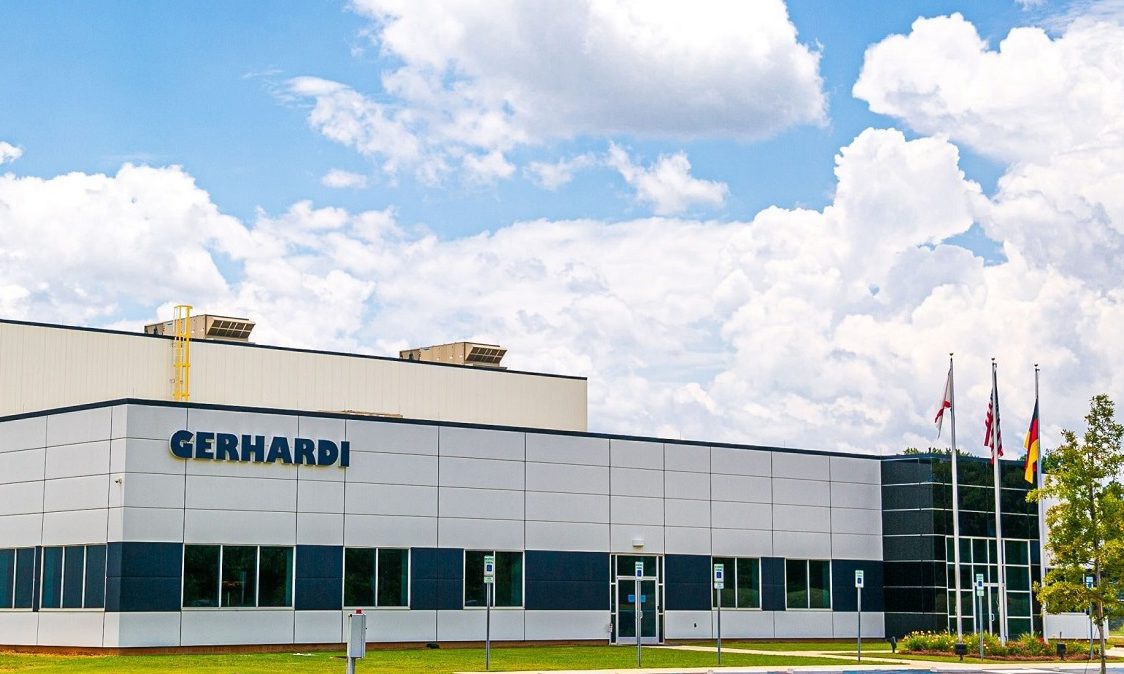 German auto supplier Gerhardi Inc. opened its first U.S. manufacturing facility in Montgomery Tuesday. The $41.6 million plant will employ up to 235 people.
Gerhardi Managing Director Rienhard Hoffman said the company is excited to launch operations at the state-of-the-art injection molding, electroplating and assembly plant in Alabama's capital city.
"Montgomery has proven itself as the perfect location for Gerhardi to introduce our processes and product to the automotive world in the U.S.," Hoffman said. "As Alabama continues to grow and develop as one of the leading areas in automotive manufacturing, Gerhardi Inc. looks forward to the many opportunities for growth in the future."
Alabama Commerce Secretary Greg Canfield said Gerhardi is a world-class addition to the state's robust network of auto suppliers. The company first announced its plans in 2016.
"We look forward to forging a strong and lasting partnership with Gerhardi and hope to see them grow in Montgomery as Alabama's auto industry continues to expand its footprint across the state," Canfield said.
Gerhardi is known for its innovation in developing and producing superior interior and exterior plastic automotive parts using such technologies as injection molding, advanced electroplating and hot stamping. Gerhardi manufactures a variety of products including radiator grilles, handles and chrome trims for its clients worldwide.
"Gerhardi's investment in Alabama will create an anticipated 235 direct jobs in the River Region," said economic developer Nicole Jones. "Gerhardi, a supplier, supports the automobile industry through innovative technologies related to plastics that include injection molding, electroplating, and assembly. Gerhardi executives shared that currently, the company has contracts with BMW and Mercedes and is seeking to do business with additional brands. Gerhardi's decision to locate in the United States, and specifically, Alabama, is an important part of the supply chain and a testament to the creation of an environment conducive for business."
Gerhardi was founded in 1796 as a manufacturer of brass and copper buckles. Over the years, it expanded its activities to the production of tea and coffee sets. By 1952, it began to shift focus to production of automatic components.
"Gerhardi has been in existence almost as long as the United States has been a nation and has a reputation for creating innovative, world-class components," Jones said. "Thank you, Gerhardi, for choosing Montgomery, Alabama, as the site of your first plant in the U.S."
"This is a company that has both a rich history and a solid reputation for being on the cutting edge of the future," said Montgomery County Commission Chairman Elton Dean. "Their investment in the River Region speaks volumes about what we have to offer."
Dean is a candidate for mayor of Montgomery in next month's elections.
"Alabama has positioned itself as a leader nationally and globally in the automotive industry," Jones explained. "Commerce Secretary Greg Canfield announced at the ceremony that our state currently ranks at number five for automobile production, with an anticipated rise to number two by 2024."
"This shows that we are not only excelling nationally, but we are also continuing to boost our global presence," said Montgomery Mayor Todd Strange. "Gerhardi has seen that great things happen when you do business in Montgomery."
Strange is retiring at the end of this term and is not running for re-election.
Gerhardi is headquartered in Lüdenscheid, Germany. It employs approximately 1,400 workers at four production plants throughout Germany with annual sales totaling approximately $200 million, according to the Montgomery Chamber of Commerce.
"It is certainly exciting to know that we are part of an organization so firmly rooted in the future," said Montgomery Chamber Chairman Willie Durham.
Alabama is home to a number of automotive assembly plants including: Mercedes, Honda, Hyundai, Autocar, Polaris and soon Mazda-Toyota.
Neighboring states also assemble a number of automobiles. GM builds Cadillacs and GMCs in Tennessee. Nissan assembles cars and trucks in Mississippi and Tennessee. Toyota assembles Corollas in Mississippi and soon in Huntsville. Kias are assembled in Georgia. Volkswagen has an assembly plant just across the state line in Chattanooga. Dramatically reduced shipping time and distance makes Alabama a prime location for automotive parts manufacturers.
Print this piece
Alabama may need 2,500 more ventilators. It's having to compete to get them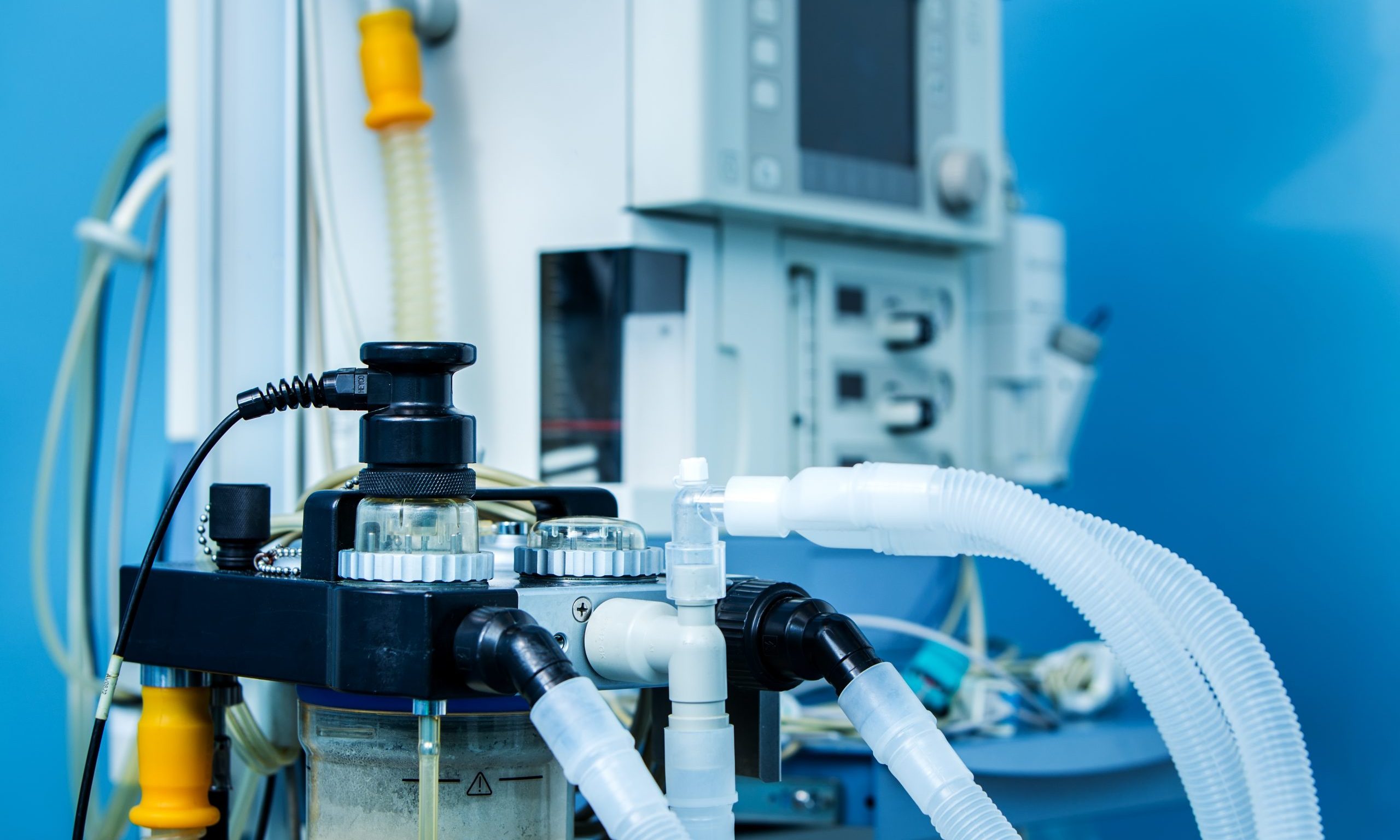 Alabama may need 2,000 more ventilators than it has, and it's being forced to compete with other states to get them on the private market.
State Health Officer Dr. Scott Harris said Friday that the Alabama Department of Public Health is attempting to source its own ventilators as a number of hospitals in the state are already struggling and asking for more.
The state requested 500 ventilators from the federal government through the Department of Health and Human Services and the national strategic stockpile. It asked for 200 of them to be delivered urgently.
"HHS has indicated that they're not going to fulfill that anytime soon because they're still taking care of places like New York City," Harris said in an interview with APR.
When Alabama nears an expected surge — say 72 hours before hospitals are expected to be overwhelmed with patients requiring life support — they may be able to make the extra ventilators available.
So Alabama, like a number of states, is being forced to try to source ventilators on its own through the private market, where hundreds of hospitals, all the other states and other countries are trying to do the same.
Harris said he signed a purchase order Thursday for 250 more ventilators.
"We're waiting to see, and then there are others that we're waiting to hear from," Harris told APR. "We're doing our best to try to source these in any way that we can."
"We're attempting to source those ourselves, but as you know, all the states are looking to source their own and in some measure competing with each other," he said a press conference Friday evening when Gov. Kay Ivey announced a shelter in place order.
Alabama Sen. Doug Jones said Thursday that Alabama will likely make additional requests, but there are only 10,000 ventilators in the national stockpile and in the U.S. Department of Defense surplus. And with every other state in the country also requesting these supplies, the federal government has said that states should not rely on the national stockpile to bolster their ventilator capacity.
By Friday, nearly 1,500 people were confirmed positive with the virus. At least 38 have died. Dire models from the Institute for Health Metrics and Evaluation at the University of Washington — models that influenced the state's decision to issue a stay-at-home order — project that by mid-April, Alabama could have a massive shortage of ventilators and hospital beds.
"The timeline I think makes sense and the time when we're expected to have a surge is the part that was most useful to us," Harris said. "We've been trying very hard to get an order in place with regards to this surge that we expect to happen."
The model estimates that Alabama could have a shortage of 20,000 hospital beds, 3,900 intensive care beds and more than 2,000 ventilators.
At least 3,500 ventilators would be needed at the peak of the COVID-19 outbreak in mid-April, according to the IHME model. Last month, Alabama Hospital Association President Donald Williamson said the state has a surge capacity of about 800.
The same model projects that about 5,500 people could die from COVID-19 in Alabama by August. However, the model is live and is regularly adjusted. Earlier this week, it suggested that 7,000 people could die by August.
Harris said the state, over the past couple of weeks, has added a few hundred additional ventilators to its capacity by converting anesthesia machines and veterinary ventilators for use on those infected with the coronavirus.
"Yet, even with adding all of those ventilators, going up by a few hundred units, which means to tell you that we're still using around the same percent of all of our ventilators even though the number [of ventilators] is going up," Harris said. "So we know that there are more patients on ventilators."
The state health officer said some hospitals in the state are already struggling but others are cooperating to share resources.
"They are really working hard to make sure that they have what they need, and we're trying very hard, along with the governor's office, to make sure that Alabama has enough inventory," Harris said.
Print this piece