Byrne speaks to Mid-Alabama Republican Club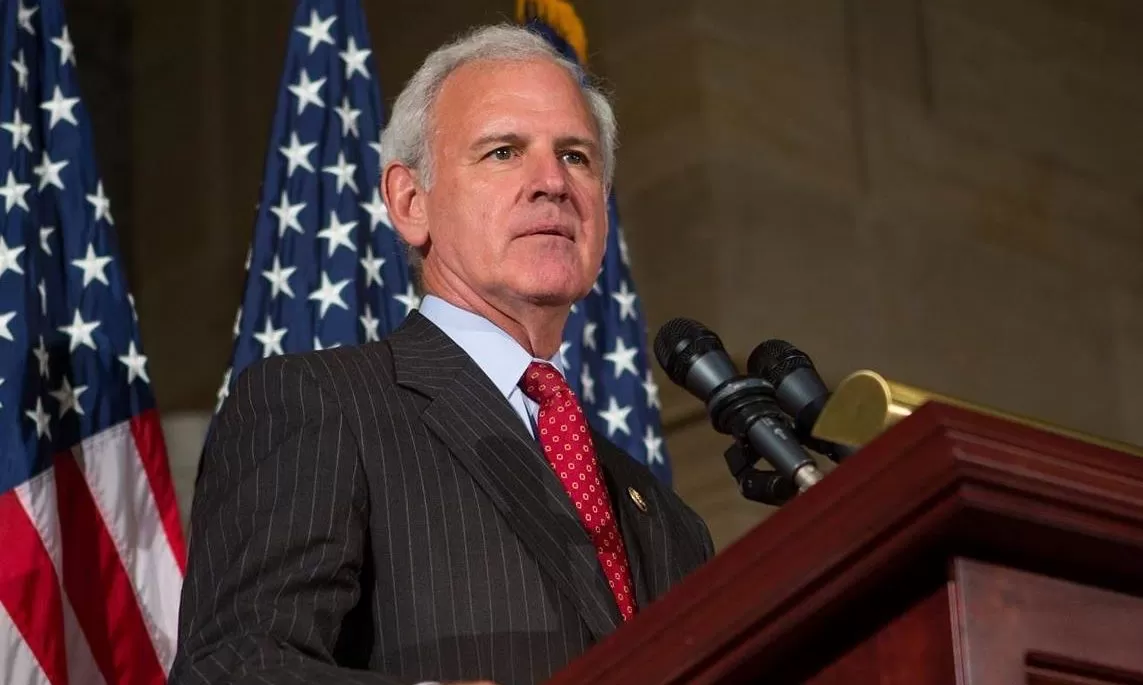 Congressman Bradley Byrne, R-Montrose, spoke to the Mid-Alabama Republican Club on Saturday at the Vestavia Hills Public Library.
Byrne is a candidate for the U.S. Senate seat currently held by Sen. Doug Jones.
"I have been looking at the votes of your senator, my senator," Byrne said of Doug Jones.
"Voting against Judge Brett Kavanaugh was a betrayal of the people of Alabama," Byrne continued. "That's not representing Alabama."
"He voted against the Pain Capable Unborn Child Act. Ninety percent of countries outlaw abortions after twenty weeks," Byrne said. "That is not representing Alabama."
"When you continuously criticize Donald Trump, you are not representing Alabama," Byrne said.
Byrne said that the Washington Democrats have been so radicalized that former Vice President Joe Biden is now considered a moderate.
"Nancy Pelosi is the new moderate in the Democratic Caucus. Unbelievable!" Byrne said. "The Democrats have formed a circular firing squad. That would be all right," Byrne said — except they are not doing their job for the American people, he said.
"We believe in God. We believe in going to Church on Sundays. We believe in the Bible. Many of them don't," Byrne said.
"The Democrats in the House passed something called the Equality Act," Byrne said. "Equality sounds good, but it repeals the Religious Freedom Restoration Act."
"They want to take that away," Byrne said. "We believe in fundamental traditional Christian values."
There are "fundamental differences in values," Byrne said.
"For the first time ever, the vote on the National Defense Authorization Act was partisan," Byrne said. "I call it the non-defense authorization act, because they put a bunch of social engineering planks into it."
"They call themselves socialists," Byrne said.
Byrne said that the Democrats are campaigning on Medicare for All, that it will cost the country between $30 and $35 trillion, but "When you are a socialist that is what you do."
Byrne said that the Democrats want to tell Americand what they can do for their own transportation and that Democrats want to take away air conditioning powered by fossil fuels. They are pushing the Green New Deal to get the U.S. off carbon based fuels in ten years, he said.
"We have had great unity on fighting them," Byrne said. "AOC is fighting Nancy Pelosi. The Congressional Black Caucus are fighting each other."
"They (Democrats) are feeling the pain because they are trying to take America a place Americans don't want to go," Byrne told a crowded room full of MARC members.
State Rep. Arnold Mooney, R-Indian Springs, former Auburn football coach Tommy Tuberville, Secretary of State John Merrill, and businessman Stanley Adair are also declared candidates for the Republican nomination.
The primary will be March 3rd.
Former State Representative Paul DeMarco, R-Homewood, is the president of MARC.
DeMarco told the group that longtime member Harold Wall has passed away.
DeMarco said that Wall was recognized as a foot soldier of the Republican Party,
According to his obituary, Harold D. Wall, Jr., 88, of Homewood, Alabama, passed away on May 16, 2019. He was born in Birmingham and attended Ramsay High School. He graduated in 1952, with a business degree, from the University of Alabama, where he received numerous academic and leadership awards. Harold was a commissioned officer in the United States Air Force, and served at Thule Air Force Base, Greenland. He was owner and president of Jiffy Quick Printing services for 35 years. Harold worked in many leadership positions in the Alabama Republican party, including in the Mid-Alabama Republican Club.
Coalition of attorneys general file opposition to Alabama attempt to ban curbside voting
The AGs argue that Alabama's suggestion to the courts that curbside voting invites fraud is "unfounded."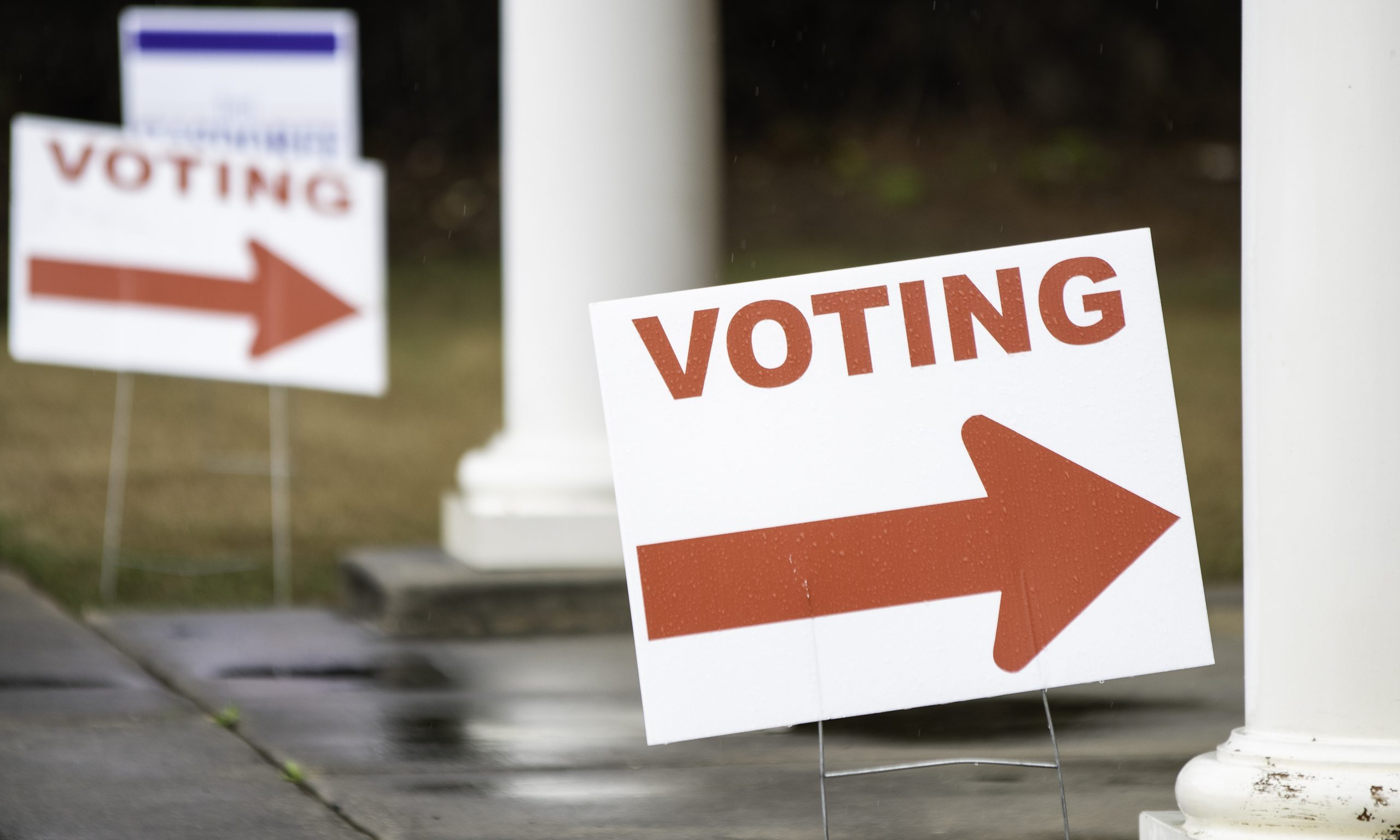 A coalition of 17 state attorneys general have filed an opposition to Alabama's attempt to get the U.S. Supreme Court to ban curbside voting. 
In a friend-of-the-court brief, led by District of Columbia Attorney General Karl Racine, the attorneys general argue to that curbside voting is safer for those at greatest risk from COVID-19, and that a ban on the practice would disproportionately impact the elderly, the disabled and Black Alabamians.
They also argue that Alabama's suggestion to the courts that curbside voting invites fraud is "unfounded." 
"The Presidential Advisory Commission on Election Integrity, established by President Trump following the 2016 election, 'uncovered no evidence to support claims of widespread voter fraud,'" the brief states, adding that there is no evidence that curbside voting in the many states that allow it invites fraud. 
"The practice is longstanding and widespread—as noted, more than half of states have historically offered curbside voting in some form," the brief continues. 
Alabama Attorney General Steve Marshall on Oct. 13 said the state will appeal to the U.S. Supreme Court a federal appeals court ruling allowing curbside voting in the Nov. 3 election. 
A panel of federal appeals court judges on Oct. 13 reversed parts of U.S. District Judge Abdul Kallon's Sept. 30 ordered ruling regarding absentee voting in the upcoming Nov. 3 elections, but the judges let the previous ruling allowing curbside voting to stand. 
The lawsuit, filed by the NAACP Legal Defense and Educational Fund, Southern Poverty Law Center, American Civil Liberties Union, ACLU of Alabama and Alabama Disabilities Advocacy Program, was brought on behalf of several Alabamians with underlying medical conditions. 
"Curbside voting is a longstanding, secure voting option that local jurisdictions have made available to protect the health of vulnerable voters, including elderly, disabled, and voters with underlying health issues," Racine said in a statement. "Curbside voting minimizes the risk to persons who are particularly susceptible to COVID-19, and local jurisdictions should be able to offer this common-sense accommodation to voters. State Attorneys General will keep fighting to ensure that voters can safely make their voices heard at the ballot box this November."
The brief filed by the coalition of state attorneys general comes as the number of COVID-19 hospitalizations across Alabama has been ticking upward.
Racine is joined in the brief by attorneys general from California, Connecticut, Delaware, Hawaii, Illinois, Maryland, Michigan, Minnesota, Nevada, New Mexico, New York, Oregon, Rhode Island, Vermont, Virginia and Washington.